Guides
Tips for first-time visitors to Dublin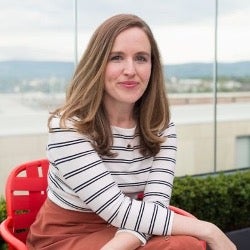 Nicola Brady
Nicola Brady is a travel writer based in Dublin. She writes regularly for the Irish Independent, The Irish Times and Condé Nast Traveller, and has contributed to books on Dublin and Ireland for DK Eyewitness.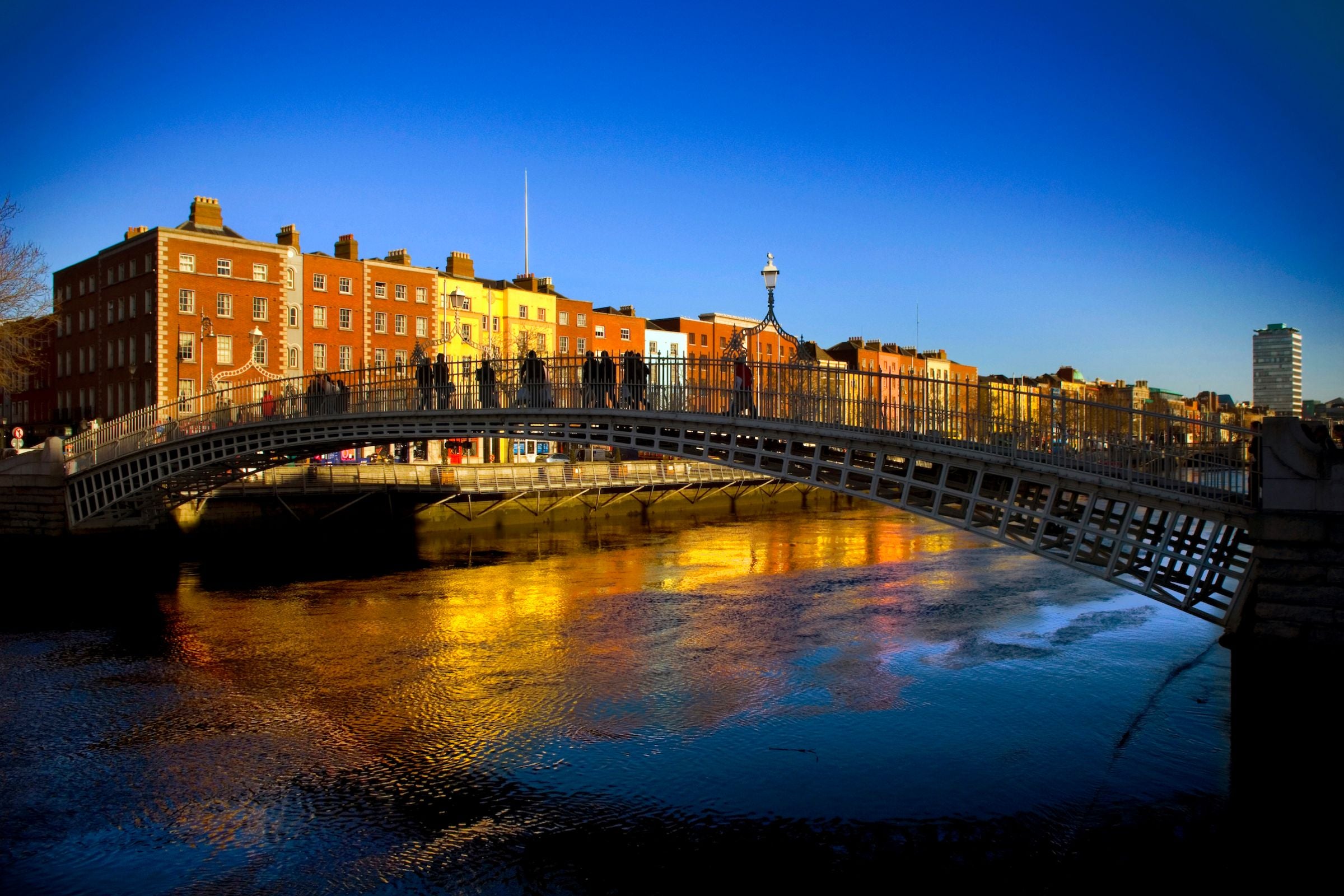 With its walkable streets, compact city centre and abundance of things to see and do, Dublin is an ideal getaway destination. But when you visit any city for the first time, it can be a bit overwhelming.
That's where this guide comes in. While it's good to allow for spontaneity, some forward thinking is always useful, whether you're plotting your route from the airport or working out which restaurants you want to book.
If you're planning your first visit to Dublin and want to ensure you're making the absolute most out of your time, this handy 'cheat sheet' has all the information you need...
Best time to visit
Dublin isn't a city of extreme temperatures, so there's no bad time to visit. From May to September, the weather is warmer and there's plenty happening in the city, from outdoor gigs to special events. In spring and autumn, the city's parks are at their most picturesque, and the mild weather makes exploring easy and pleasant.
It's generally colder between November and February, but both the city and the attractions are a little quieter. It's also the cheapest time for hotel accommodation. Winter in Dublin is particularly charming, and the city does Christmas in style, with festive lights and elaborate shop window displays.
---
Before you go
It's best to have a loose idea of what you want to see and do ahead of arriving in Dublin, as some activities and accommodations need to be booked further in advance than others. This timeline will help you get organised…
Three months before: Now's the time to book your hotel accommodation (especially in summer), as well as any major live gigs you want to attend. If you want to eat in the city's Michelin starred restaurants, you'll need to book now.
Up to three weeks before: If you're visiting in low season you can book your accommodation now, alongside any theatre tickets, or weekend reservations to the city's most popular restaurants as well as tickets to timed entry attractions like Kilmainham Gaol.
A week before: Make any weekday restaurant reservations and book your guided tours, or tickets for the bigger tourist attractions like the Guinness Storehouse, the Book of Kells or distillery tours.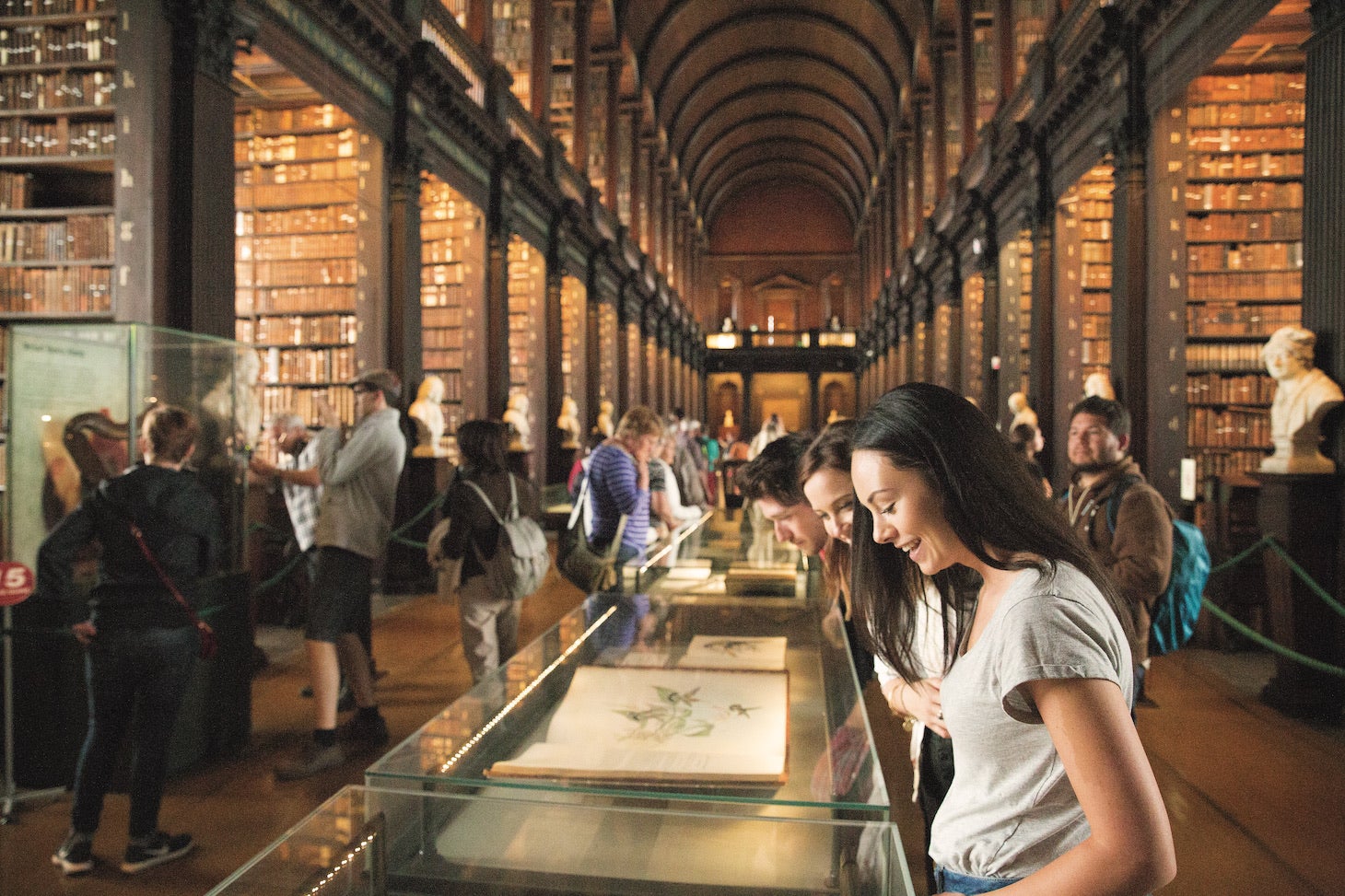 ---
On arrival
All entry points to Dublin are close to the city, so getting into town is generally quick and simple…
---
The city
The River Liffey divides the city into the Northside and the Southside, with the city centre straddling the two. Though the centre of Dublin is fairly small, the broader city is made up of a series of villages, from the central neighbourhoods like Portobello and the Docklands, to the coastal districts of Sandymount and Clontarf. To the north, you'll find two of the city's oldest neighbourhoods, Stoneybatter and Smithfield, with cool coffee shops and gastropubs. In the south, the suburbs of Rathmines and Ranelagh are great for café hopping, brunch and people watching in the Georgian squares.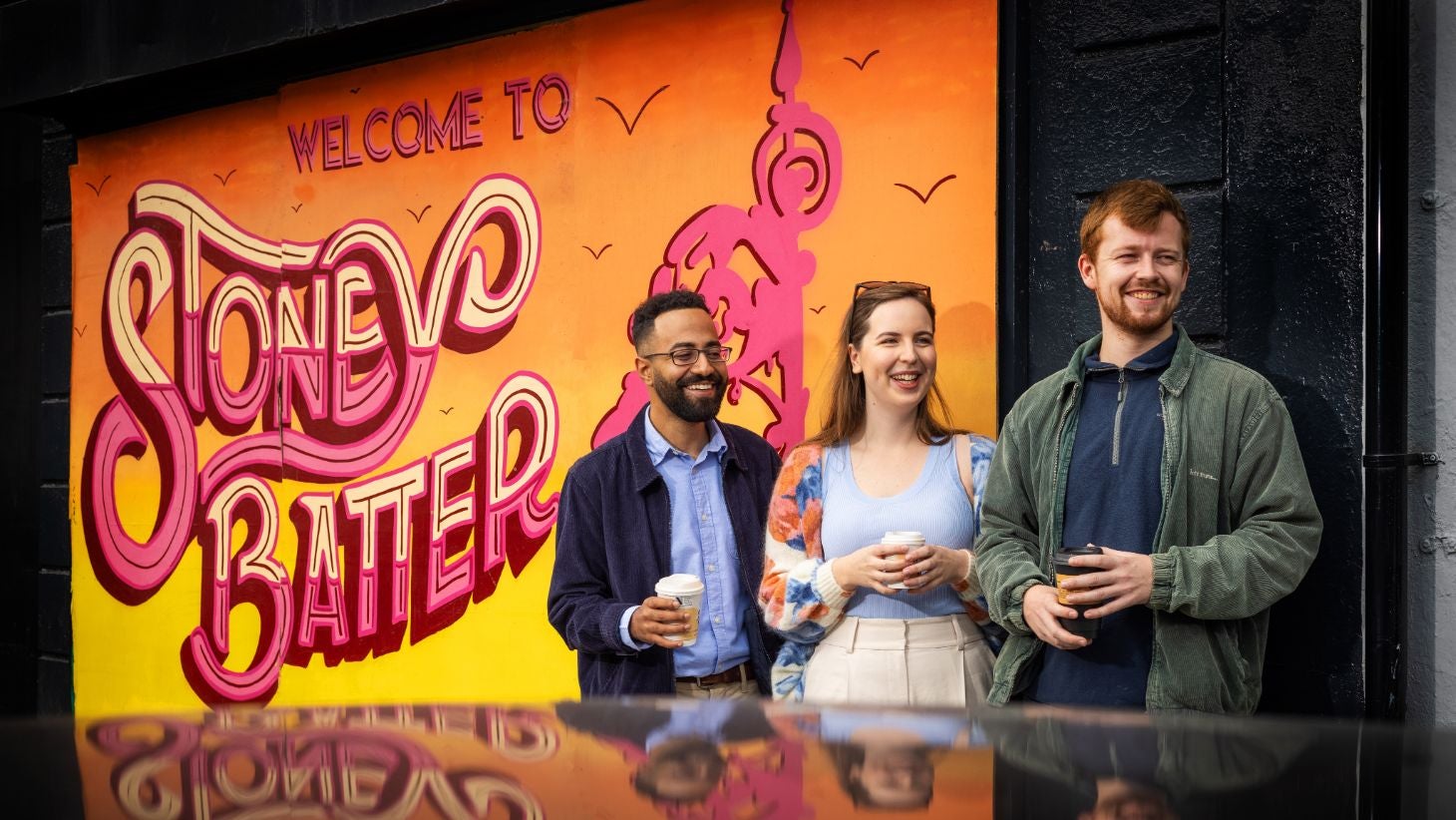 It's also worth noting that the city is divided into numbered postal districts, from 1 to 24. All even numbered districts are south of the Liffey and odd-numbered ones are to the north. So Dublin 1 is the area around and including O'Connell St, while Grafton Street and the south city centre are in Dublin 2. The sole exception is Dublin 8, which extends from the Liberties to north of the river and includes part of the area around the Phoenix Park.
---
Where to stay
Whether you're looking to save your pennies in a hostel or splash out on a luxury stay, there's a wide range of accommodation to fit the bill in Dublin. The majority of the budget accommodation is found around Temple Bar and on Gardiner Street, near Connolly Station, with the mid-range and luxury hotels generally in the vicinity of Stephen's Green and the surrounding streets. When choosing a place to stay, don't discount the neighbourhoods outside of the city centre – you can find great hotels in places like Ballsbridge, Donnybrook and the Liberties, which are easy to reach on foot or by bus, DART and Luas. There are also more traditional B&Bs in the northern suburb of Drumcondra, for a dose of old school charm.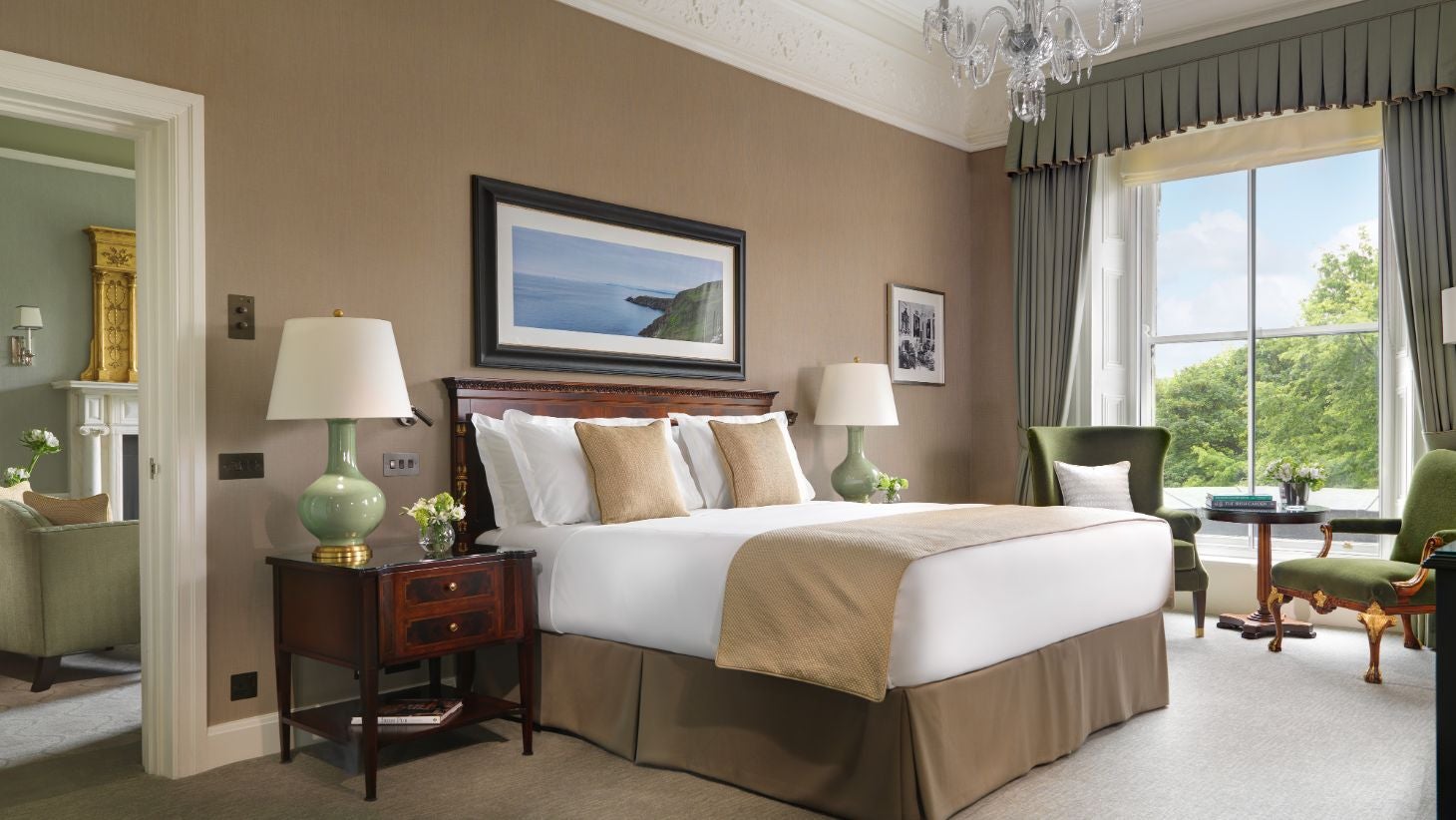 ---
Where to eat
There's a vibrant food scene in Dublin, from quick and tasty budget eats to multi Michelin starred restaurants. In the city centre, there are a wide range of places to eat, like pubs serving traditional Irish food, cafés for light meals, brasserie style restaurants and a huge variety of authentic international cuisines. Walk around Capel Street and you'll find casual Asian restaurants where you can get an excellent meal for under €10, from Korean fried chicken to Vietnamese pho or bánh mì. The Liberties and Portobello are regarded as foodie hotspots, with popular brunch cafés and neighbourhood style bistros. Stoneybatter has some great ramen and Italian restaurants.
Wherever you eat, it's best to book restaurants in advance, particularly at weekends. However it's always worth trying your luck at the last minute – keep an eye on restaurant social media accounts to snag a cancelled table at the eleventh hour. Or phone them directly, as online reservation systems aren't always kept up to date. There are plenty of restaurants that serve food all day, though some do close between lunch and dinner. One thing worth noting is that dinner service generally starts at around 5pm and runs until 10pm.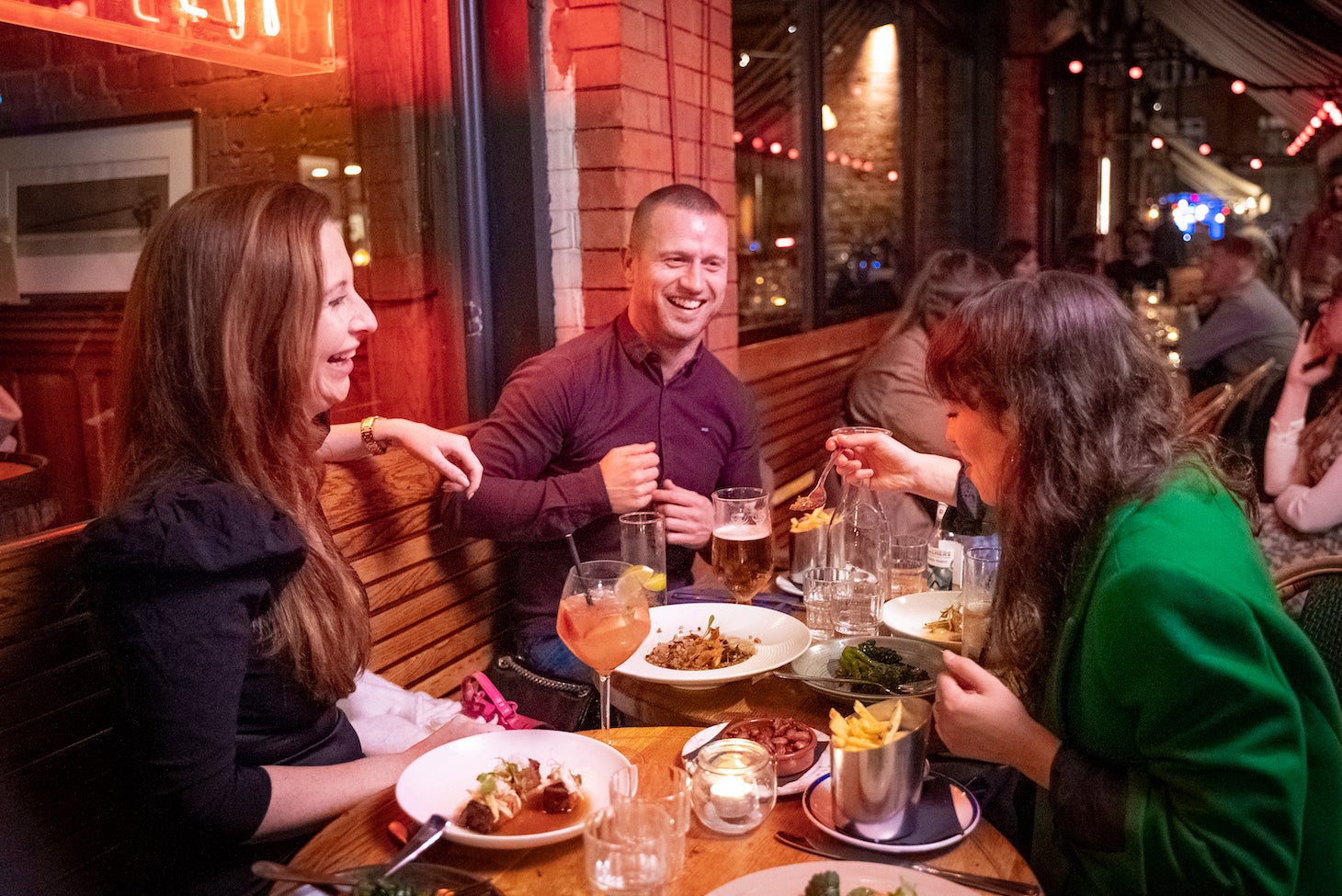 ---
Famous pubs
Dublin is well known for its pubs, and there are certainly plenty to choose from. The following are some of the best known pubs in the city...
The Temple Bar: One of the most photographed pubs in Dublin, with live music every day.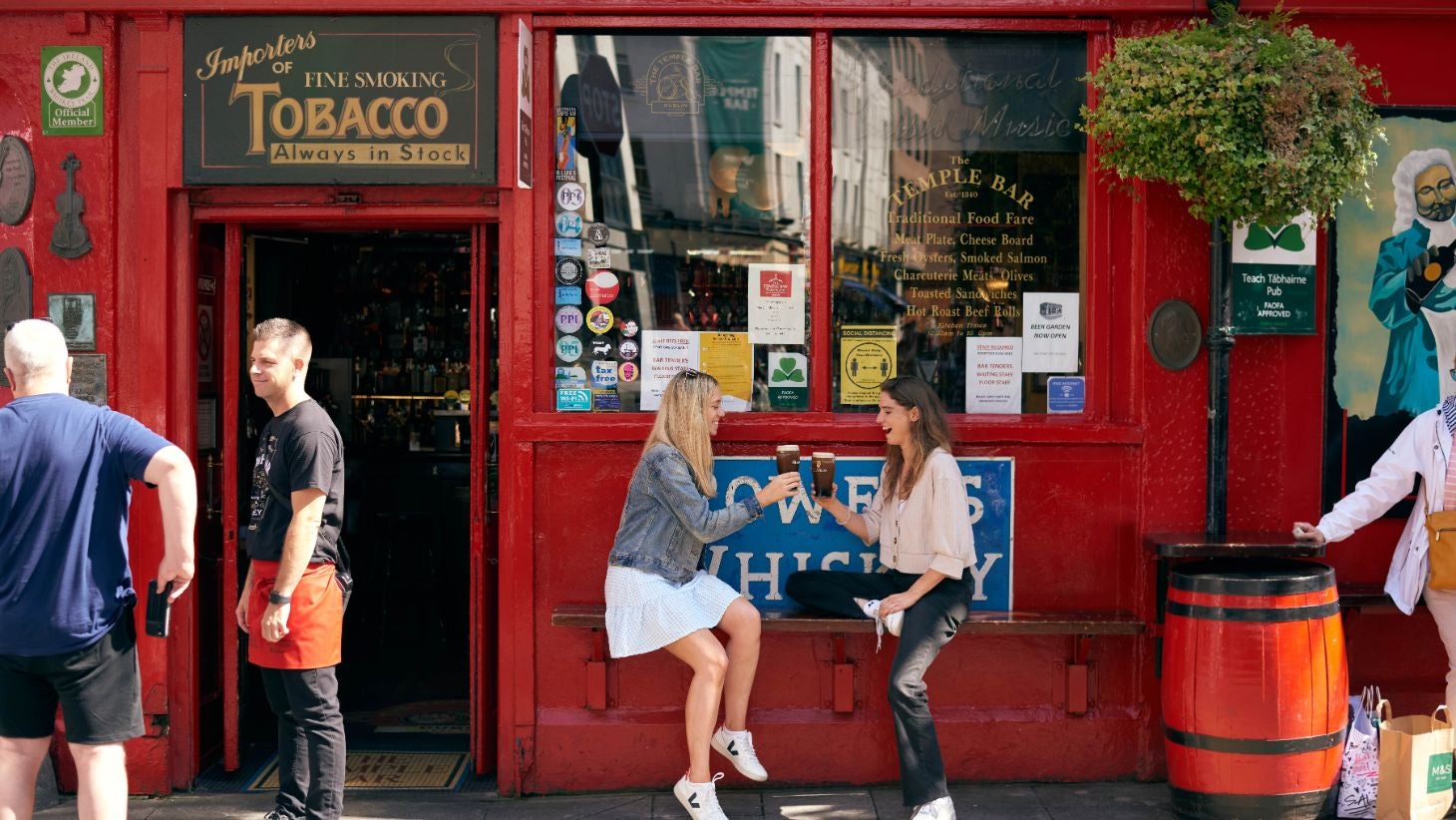 As well as historic bars and pubs for traditional music, there are plenty of cocktail joints and wine bars around the city. There are also numerous distilleries and places to enjoy a good local whiskey.
---
Getting around
Dublin is a fairly compact city, and easy to navigate on foot – you definitely don't need a car. Unless you're visiting some of the attractions outside of the city centre (like the Phoenix Park, Guinness Storehouse or Kilmainham Gaol) you can generally walk wherever you need to go. If you plan on exploring a little further afield, there are four main public transport options:
Dublin Bus: The bus network covers the city and the suburbs, and most services run from 5am to midnight, with a Nitelink service running until 4am on Friday and Saturday nights. Eight bus routes run 24 hours a day, including the 41 that serves Dublin Airport. If using a Leap card (see below) then tell the driver your destination when you board and tap your card – you don't need to tap out at the end. Otherwise, you'll need the exact change to buy a ticket.
DART: Dublin Area Rapid Transit trains serve the city centre and the coastline. You can buy tickets at every station, or use a Leap card to travel.
Luas: There are two lines of Dublin's tram service. The red line runs from east to west through the Northside of the city, and the green line runs north to south. You can buy a ticket at the station or use a Leap card, but you must tap on and off at the machines.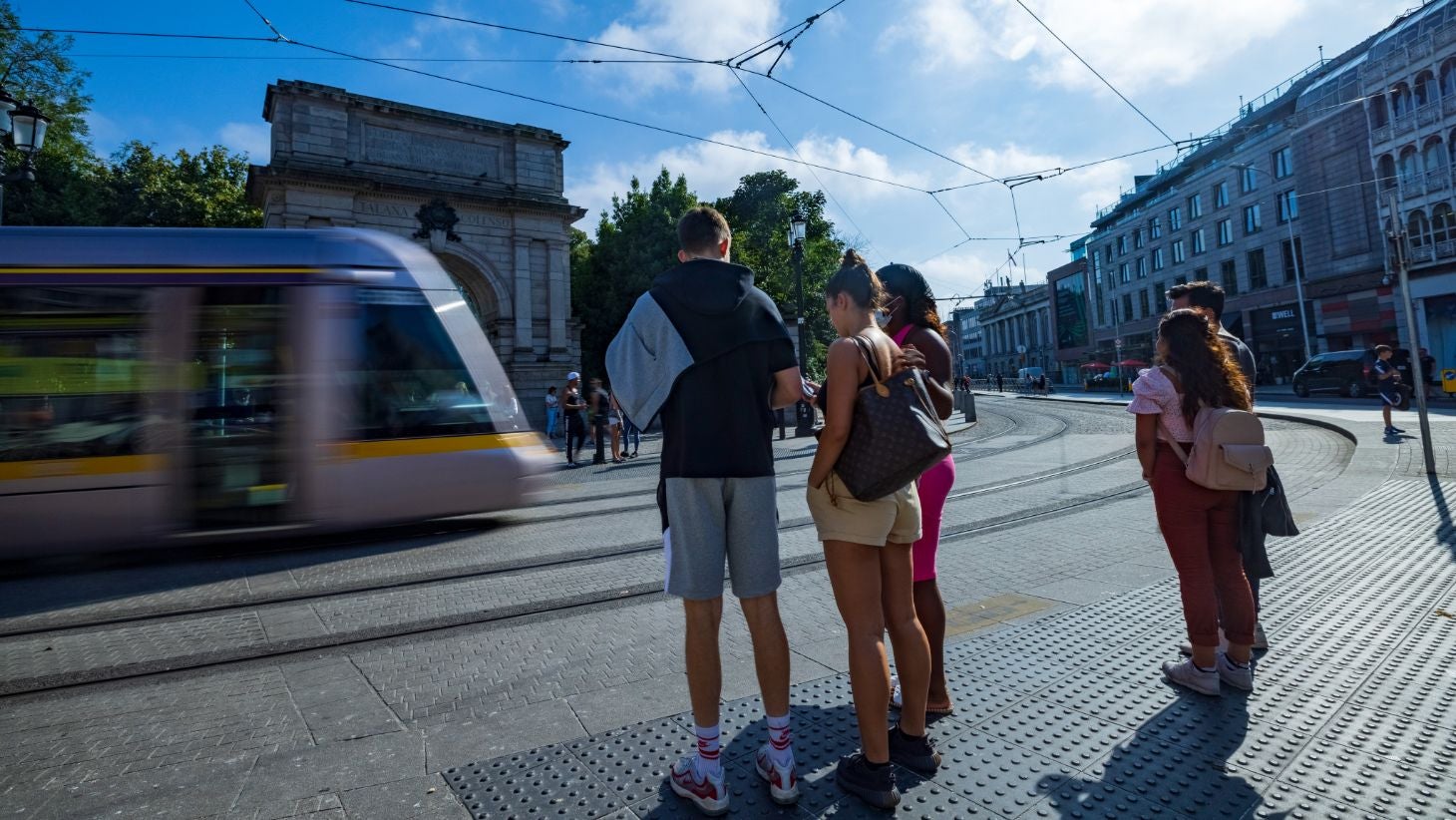 DublinBikes: Dublin's bike sharing scheme allows you to rent a bike at any of the 115 stations around the city, from 5:00am to 12:30am (One/three day ticket €3.50/€5 – first 30 minutes free, then from 50c an hour)
---
Local life
Tipping in restaurants is not expected, but it is customary to add 10% to the bill for good service, or up to 20% if you see fit. You don't need to tip when buying drinks in a pub or bar, but if someone buys you a drink you're expected to buy one back – that's known as a 'round'.
There are plenty of bike lanes in Dublin, so cycling is a viable way to get around the city. Get an account with DublinBikes and you can use it as a cheap mode of transport, as the first 30 minutes of a journey are always free.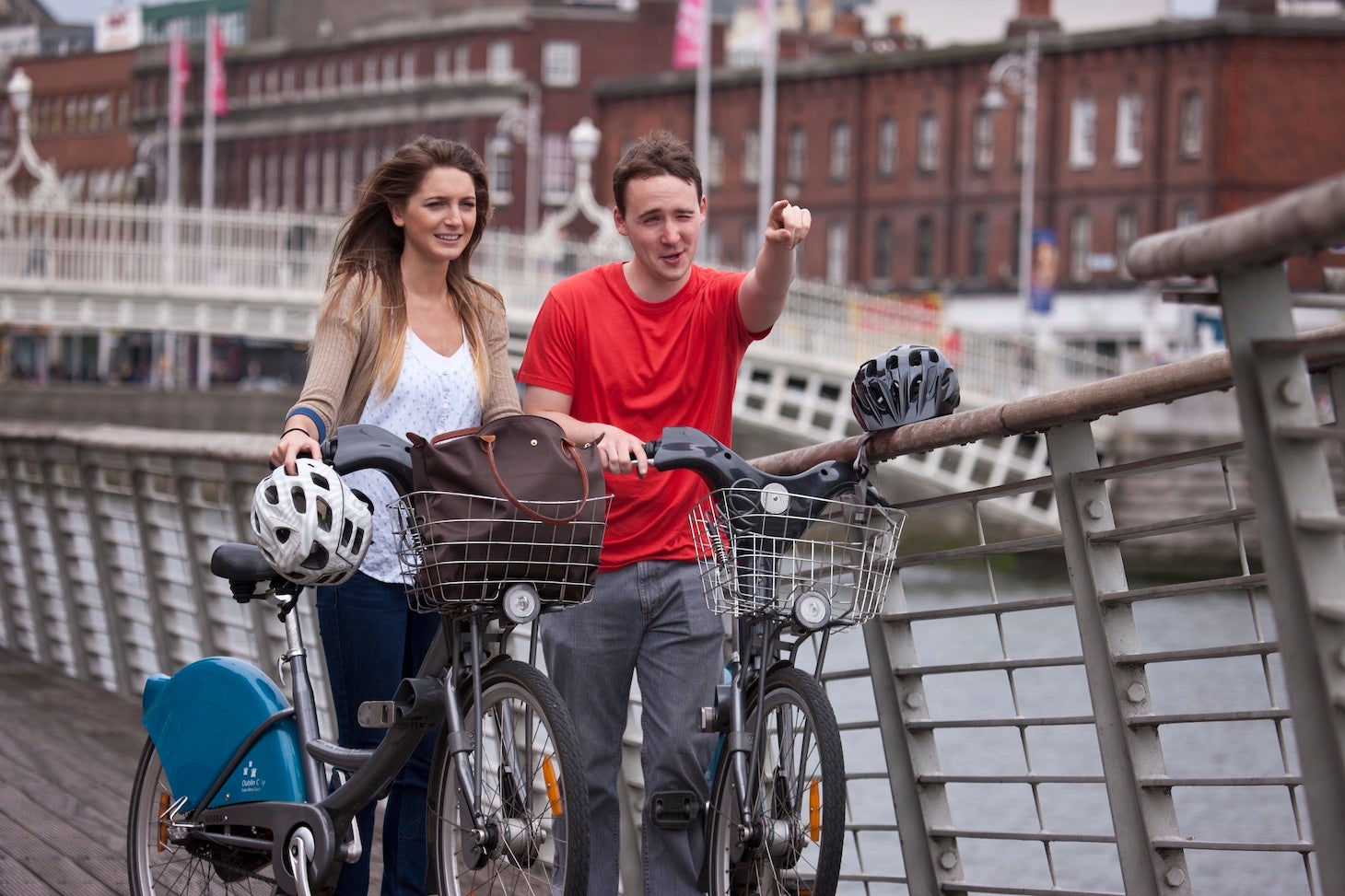 If you really want to fit in with the locals, carry a tote bag around with you. There is a levy for plastic bags (though some provide paper ones), so they're handy for any groceries or souvenirs you might buy. 
---
Discount cards
If you're planning to visit multiple attractions, or will be using public transport, there are discount cards available that will save you money…
There are several hop on, hop off buses that stop at all the major tourist attractions and also offer discounts and walking tours.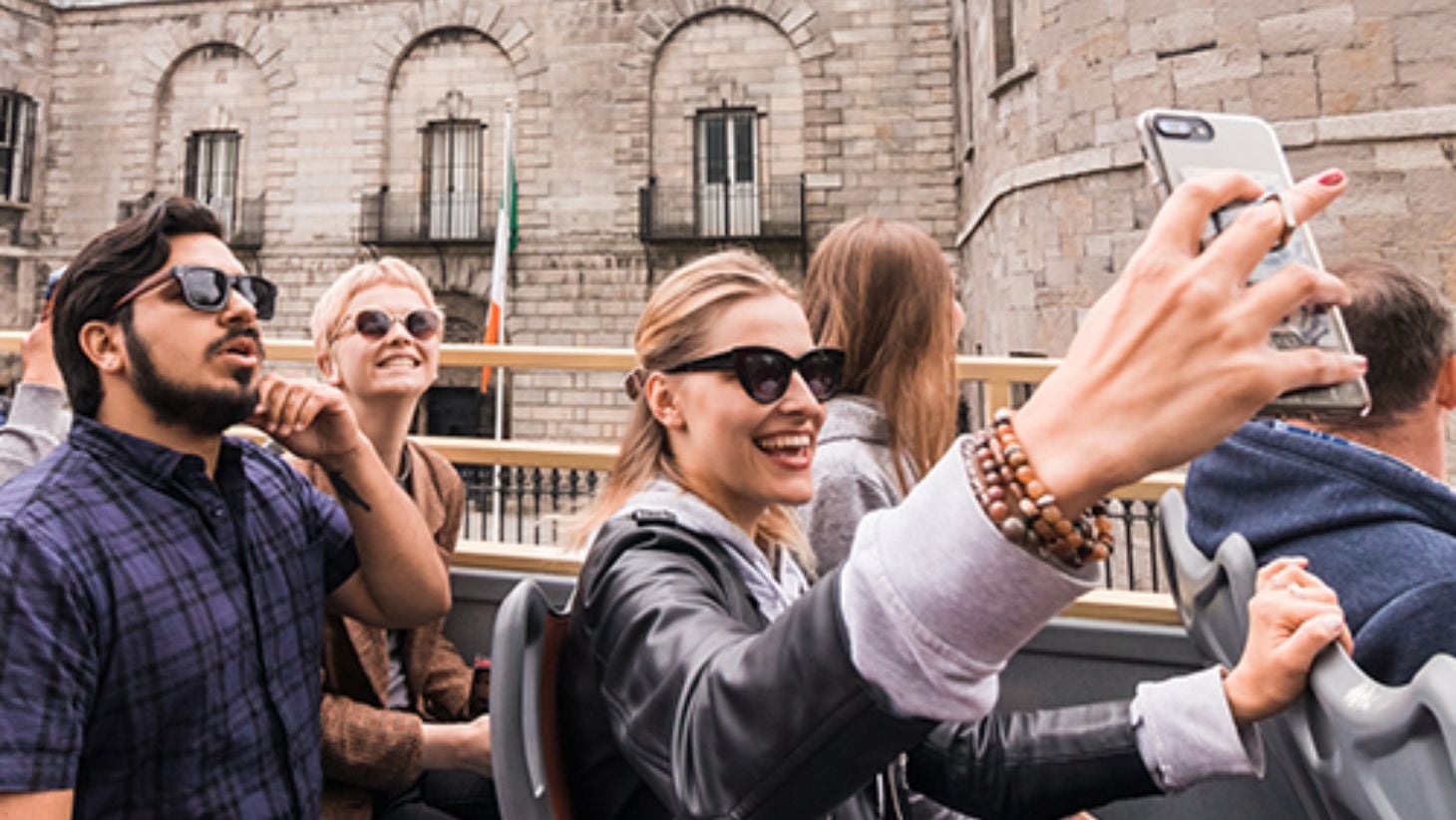 ---
Accessible Dublin
Dublin is very accessible – in 2019, it was voted the most wheelchair-accessible city in Europe by the Alpharooms Travel Blog. All the major museums and attractions are accessible, and there are plenty of adapted hotel rooms throughout the city. On the TFI website, you plan your route on public transport via accessible stations. If you have an invisible disability, you can get a "Please Offer Me a Seat" badge from bus and rail stations within Dublin.
---
LGBTQ+ Dublin
There's a vibrant LGBTQ+ scene in the city, from long running gay bars and club nights to sea swimming clubs and hiking groups. The Dublin Pride Festival is held over a five day period during Pride Month in June and includes a huge parade through the city, as well as community events and celebrations. The LGBTQ+ film festival GAZE takes place once a year, and the International Dublin Gay Theatre Festival runs in May, featuring talent from Ireland and around the world.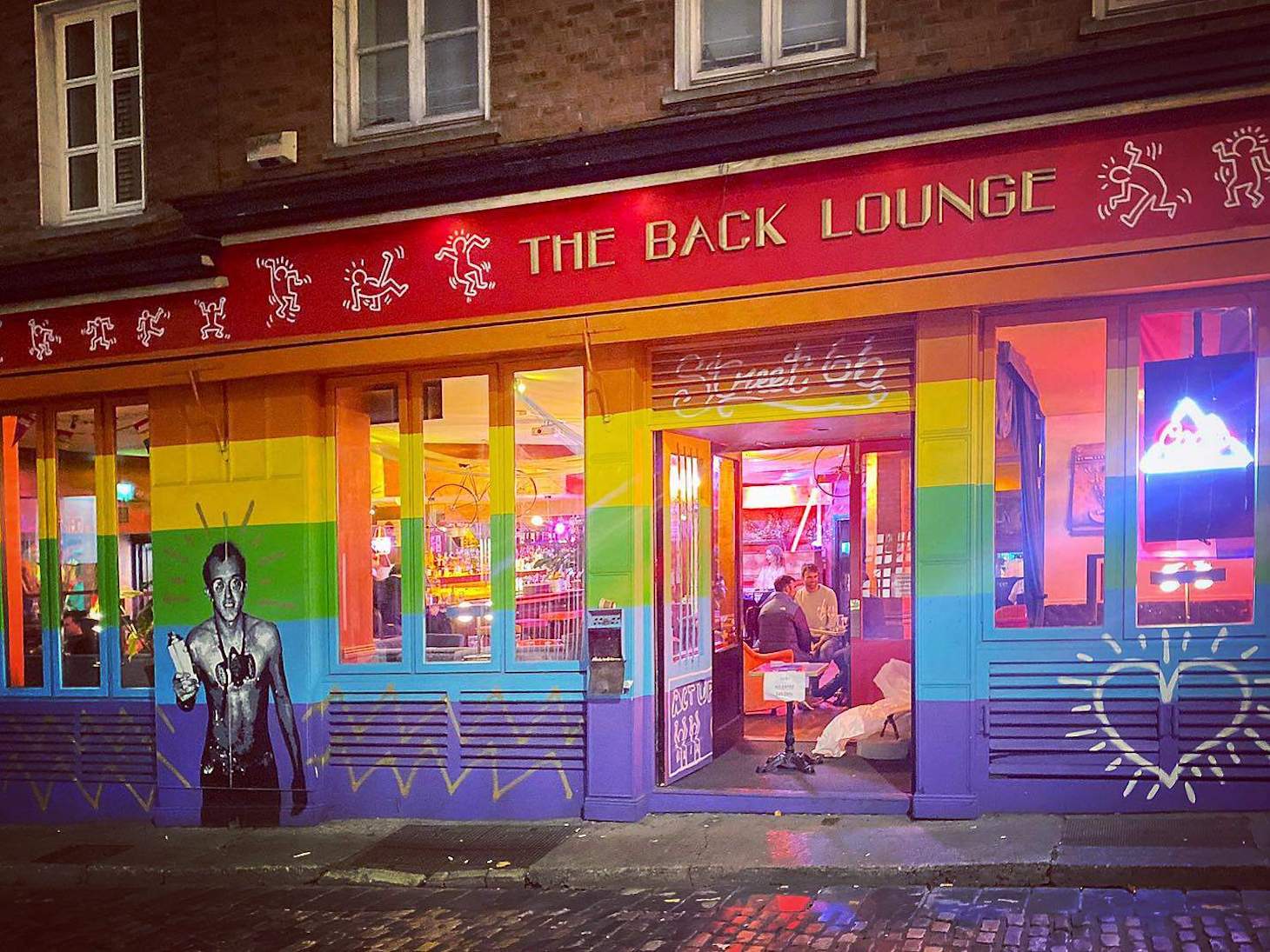 ---
Top tips
Dublin is a very walkable city, but make sure you wear comfortable shoes so you can stay on your feet all day.
A lot of the city's top restaurants offer a lunch menu that's much cheaper than dinner, and daytime reservations are usually easier to get than dinner bookings. Some restaurants also offer an 'early bird' menu, with a discounted meal available for the earlier sitting, e.g. 5pm – 6:30pm.
If you're using a regular Leap card, rather than the Visitor Card, the TFI 90 Minute Fare applies to journeys made by Dublin Bus, Luas and most Dart trains. Any journey less than 90 minutes (including transfer times) costs €2.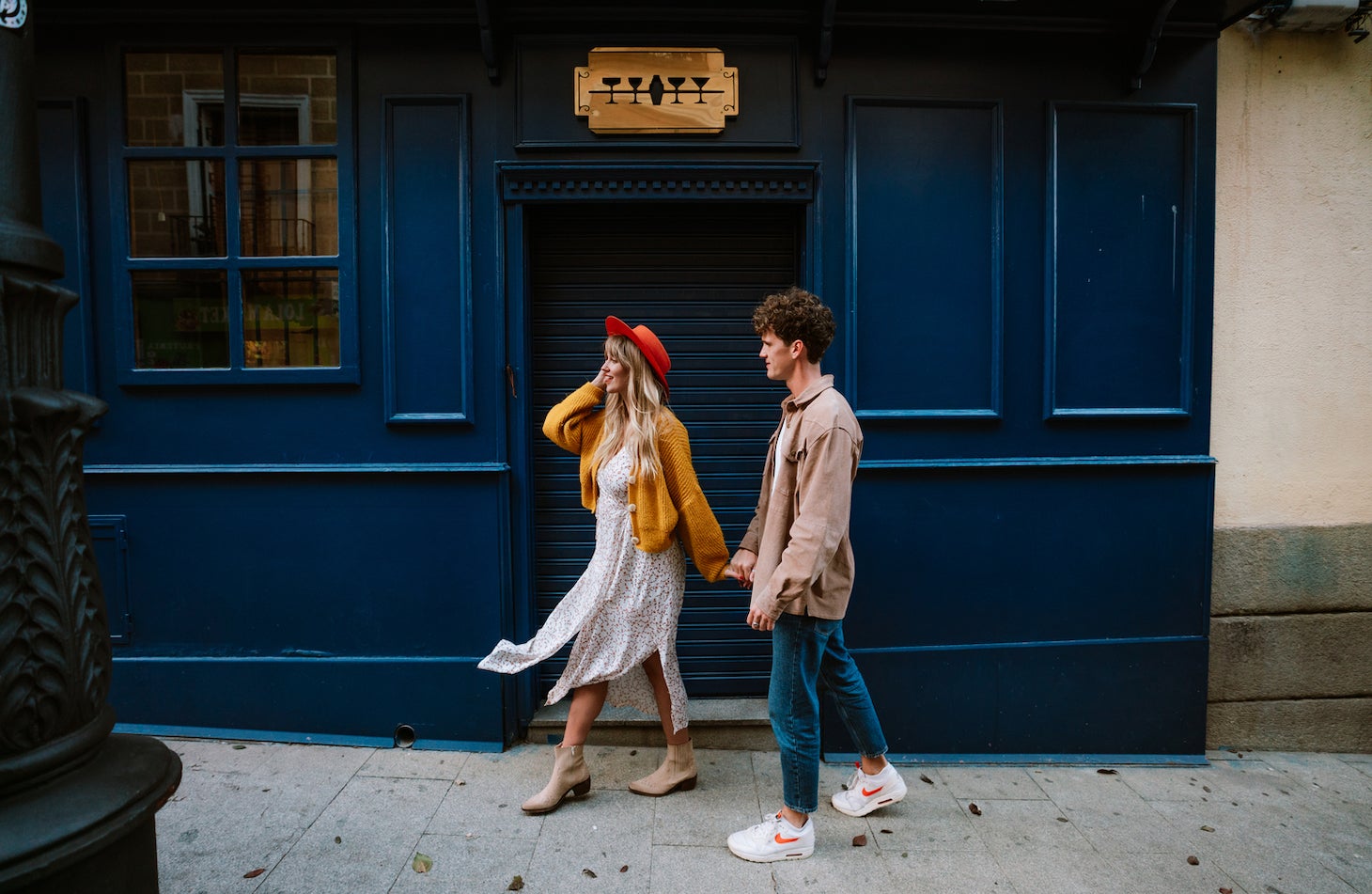 ---
What to do in Dublin
Looking for ideas of where to go, what to see and places to eat? Our comprehensive guide to Dublin has plenty of ideas.