Guides
Top 10 things to do in Smithfield and Stoneybatter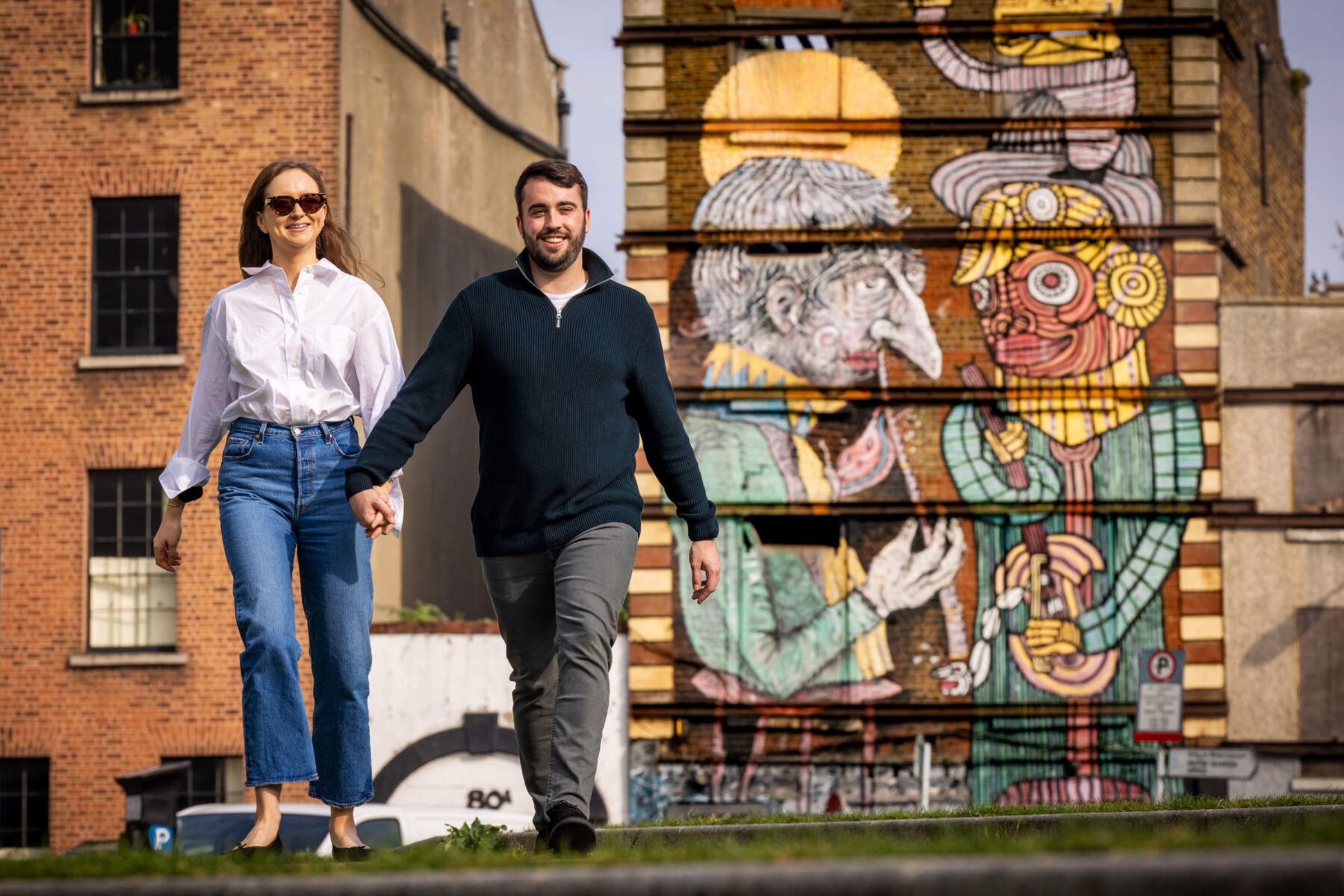 On the northern banks of the River Liffey, two of Dublin's oldest neighbourhoods sit side by side.
Once a warehouse district, Smithfield is now a hipster hangout, where glass and steel apartment buildings overlook the old cobblestones of the central square. Right next door, Stoneybatter is a village made up of Victorian terraced cottages, gastro pubs and cool cafés, with a proud local community that hosts a dedicated festival every summer. It's had its moment in the global spotlight, too – in 2019, Time Out named Stoneybatter one of the coolest neighbourhoods in the world. Wherever you're headed, there's plenty to see and do in Stoneybatter and Smithfield, from hip coffee shops and restaurants to museums and pubs.
Here are some ideas to get you started.
1. Get a coffee
In these neighbourhoods, you're never too far from a proper cup of coffee. Love Supreme is a favourite amongst Stoneybatter locals, where single origin lattes and cold brews are served up alongside giant sausage rolls – there's a spinach and ricotta option for veggies, too.
Over in Smithfield, Third Space is set on the cobbles of the central square, with coffee from Dublin roasters Imbibe and comfort food like peanut butter cookies, cheesecake brownies and the classic Full Irish breakfast. Just around the corner, Proper Order is a café where coffee is taken seriously and served up strong, often with some creative latte art for good measure. It's also home to the No Messin' bakery, where locals and visitors queue up for sticky cardamom buns and glazed blood orange doughnuts.
---
2. Play pinball in Token
The 80s are alive and well in Token, where over 40 retro arcade games and pinball machines line the walls of this lively Smithfield bar. When punters aren't playing the vintage Pac Man, Donkey Kong or Space Invaders machines, they're sitting at the picnic tables with trays of fries loaded with bacon jam and chicken tenders doused in hot Buffalo sauce. Surprisingly, it's also one of the best vegan restaurants in the city, with loads of plant-based alternatives that are just as devilish as the meat options – there's a vegan spice bag made with seitan, killer chilli fries and even a crème brulée.
---
3. Explore the Phoenix Park
With its southwestern corner flanking the residential end of Stoneybatter, the Phoenix Park serves as an unofficial back garden for those who live around its gates. Within the park's old stone walls, you'll find miles of meadows and fields, herds of fallow deer and the official resident of the President of Ireland, Áras an Uachtaráin. Take a free tour of the house or walk around the trails off Chesterfield Avenue, where you can sometimes spot President Michael D Higgins walking his Bernese Mountain dogs, Bród and Misneach. To cover more ground, rent a bike from Phoenix Park Bikes, cycling up to Dublin Zoo or Farmleigh House to check out the Farmleigh Food Market.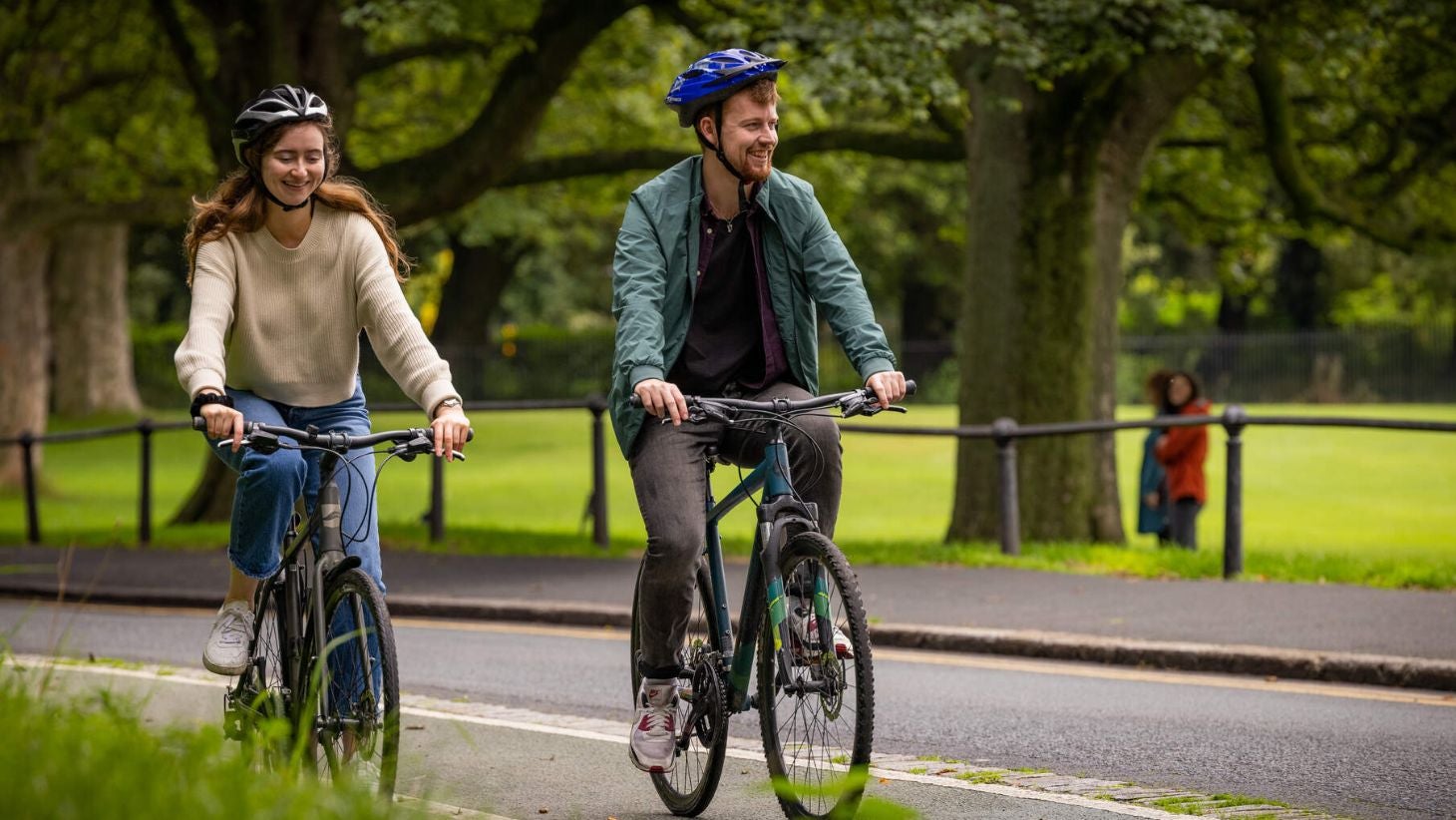 ---
4. Visit the Decorative Arts and History Museum
Set within the striking 18th century Collins Barracks in Stoneybatter, the northside outpost of the National Museum of Ireland is home to a wide and varied collection. Over four floors of the former military barracks, the exhibits cover everything from Irish wars and the Easter Rising to Ireland's geology and interior design. Highlights include the giant Asgard yacht, an exhibition dedicated to the Irish architect and designer Eileen Gray, and the Reconstructed Rooms, which offer a glimpse into the décor choices of Irish homes over four centuries.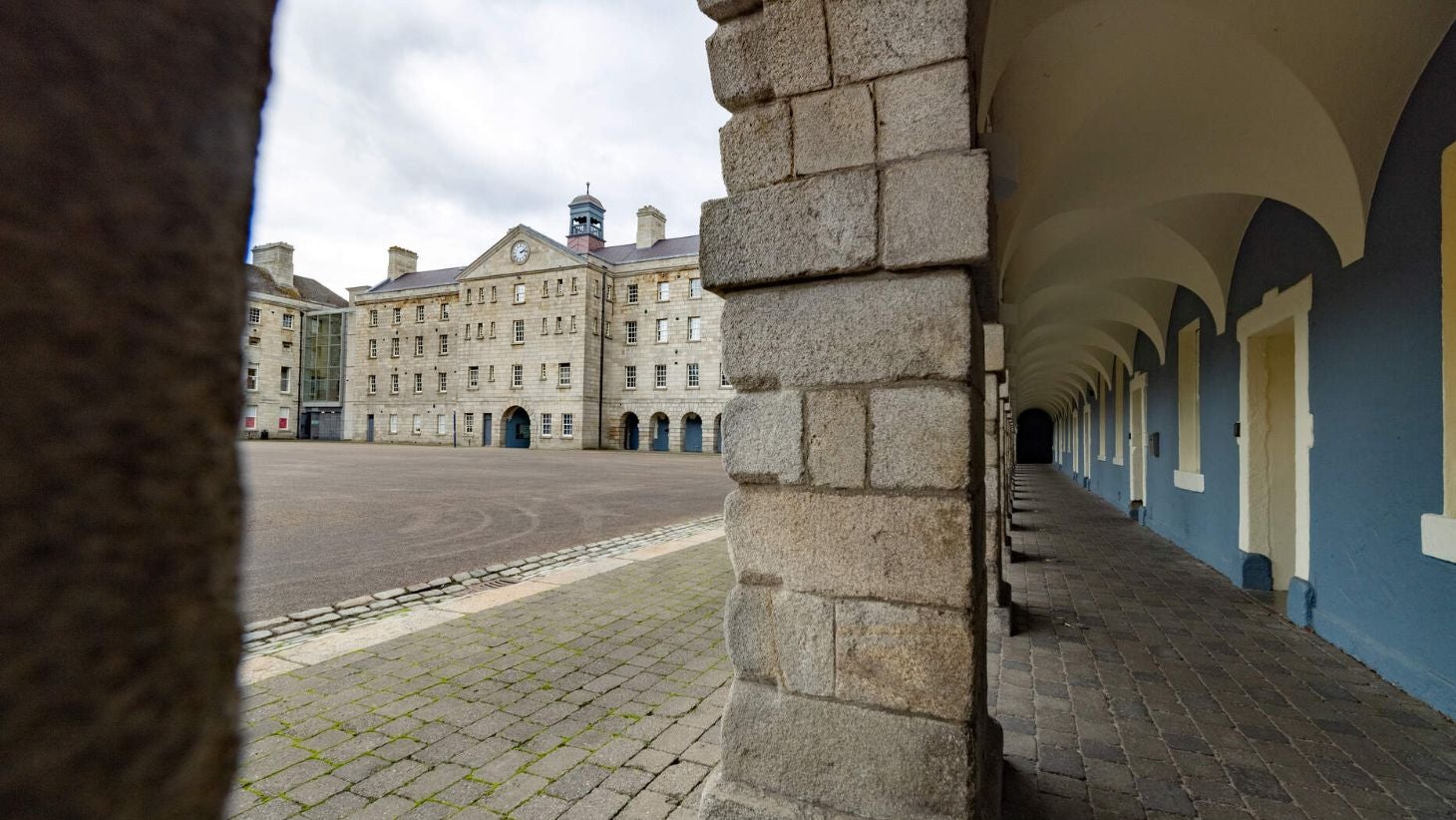 ---
5. Check out the architecture
Tucked in alongside Stoneybatter's terraced houses there are some architecturally interesting churches that are well worth a detour. The interior of the Greek Orthodox Church is based on a 14th century basilica in Greece's Kalambaka, and visitors are welcome to attend their Sunday service to catch a glimpse close up. Just around the corner at Arbour Hill, the Church of the Sacred Heart marks the cemetery where the leaders of the Easter Rising are buried. The grounds are also a popular walking spot for Stoneybatter locals, often with a takeout coffee from the nearby Lilliput Stores in hand.
Things are a little more ghoulish at St Michan's Church in Smithfield, where five burial vaults contain the mummified remains of Dubliners, including the 400-year-old body of a nun and a six-foot-plus male thought to have been a crusader. Take a guided tour of the vaults and you'll learn all about their stories, from the monied families buried in lavish coffins to the revolutionaries executed for treason.
---
6. Catch a movie
The Light House is an arthouse cinema in Smithfield that combines new releases with tongue-in-cheek film seasons – think screenings of classic teen movies like The Breakfast Club that come with themed cocktails like Deten-gin, or all-night Harry Potter marathons. Their monthly Cinema Book Club highlights book adaptations, with the screening followed by an informal discussion in the bar, where movie-goers debate which they liked better.  
---
7. Grab a bite
In Stoneybatter, the restaurant scene is all about small neighbourhood joints and gastropubs, where groups of friends catch up noisily over plates of food. L Mulligan Grocer has the feel of an old pub but a menu of gourmet comfort food like artisan Scotch eggs and free-range Chicken Kievs dripping in garlic butter. Further up the main street, Grano is an authentically Italian spot where the owner's mother frequently flies in from Calabria to check that the pasta is being made to her liking. Their creamy, light-as-air tiramisù is the stuff of local legend, too. 
Over in Smithfield, Fish Shop is a tiny seafood restaurant where fish and chips are made with high end, culinary flair – think beer battered hake and hand cut chips alongside cockles cooked in sherry and squid with capers.
---
8. Take a walking tour
Get a unique perspective on Smithfield on a walk with Secret Street Tours, which are led by people affected by homelessness. Shane Howell was homeless for seven years, and his tours around the neighbourhood combine history and street art with his own personal experience of the area. You'll see places like Collins Barracks and Croppies Acre, while getting a rare and unique perspective from a community that isn't often heard.
---
9. Catch a Session
There's a trad session every night in the Cobblestone, a Smithfield spot that's a self-proclaimed 'drinking pub with a music problem'. Each evening, trad musicians gather in the front room of the bar to play the uilleann pipes, bodhrán and fiddles, to a cosy crowd of music fans sipping on pints. While the front bar is reserved for experienced musicians, there's a Wednesday session in the back room for those who want to learn to play. 
---
10. Tour the Jameson Distillery
The Jameson Distillery is easily spotted, with its giant brick chimney looming over Smithfield's square. While the world-famous whiskey may not be made on this site any more (you'll need to go to Middleton in County Cork for that), you can still take a tour of the former distillery and immerse yourself in all things whiskey, from a blending masterclass to a cocktail workshop, or a good old fashioned tasting.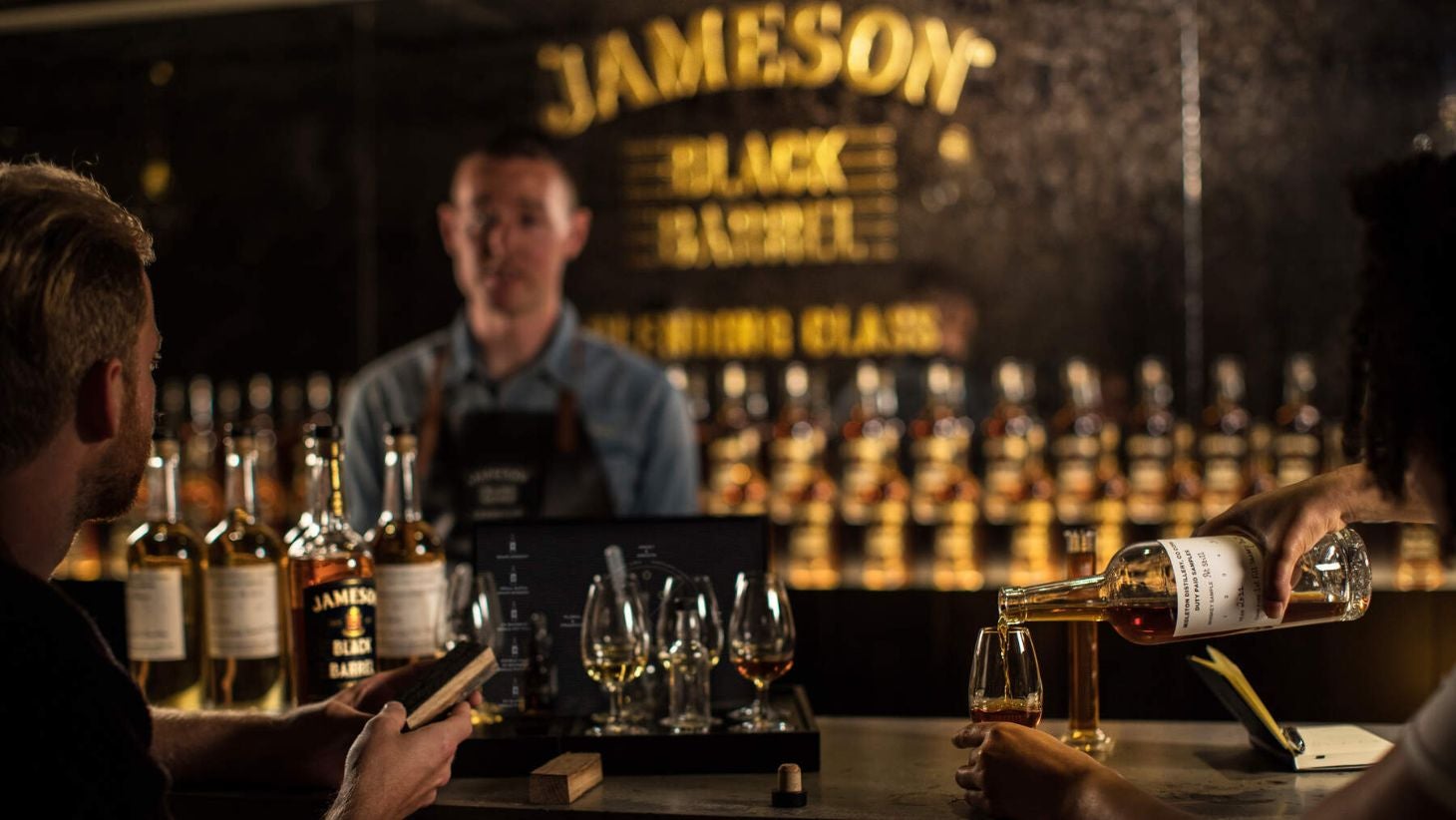 ---
Discover Dublin's villages