Guides
LGBTQ+ guide to Dublin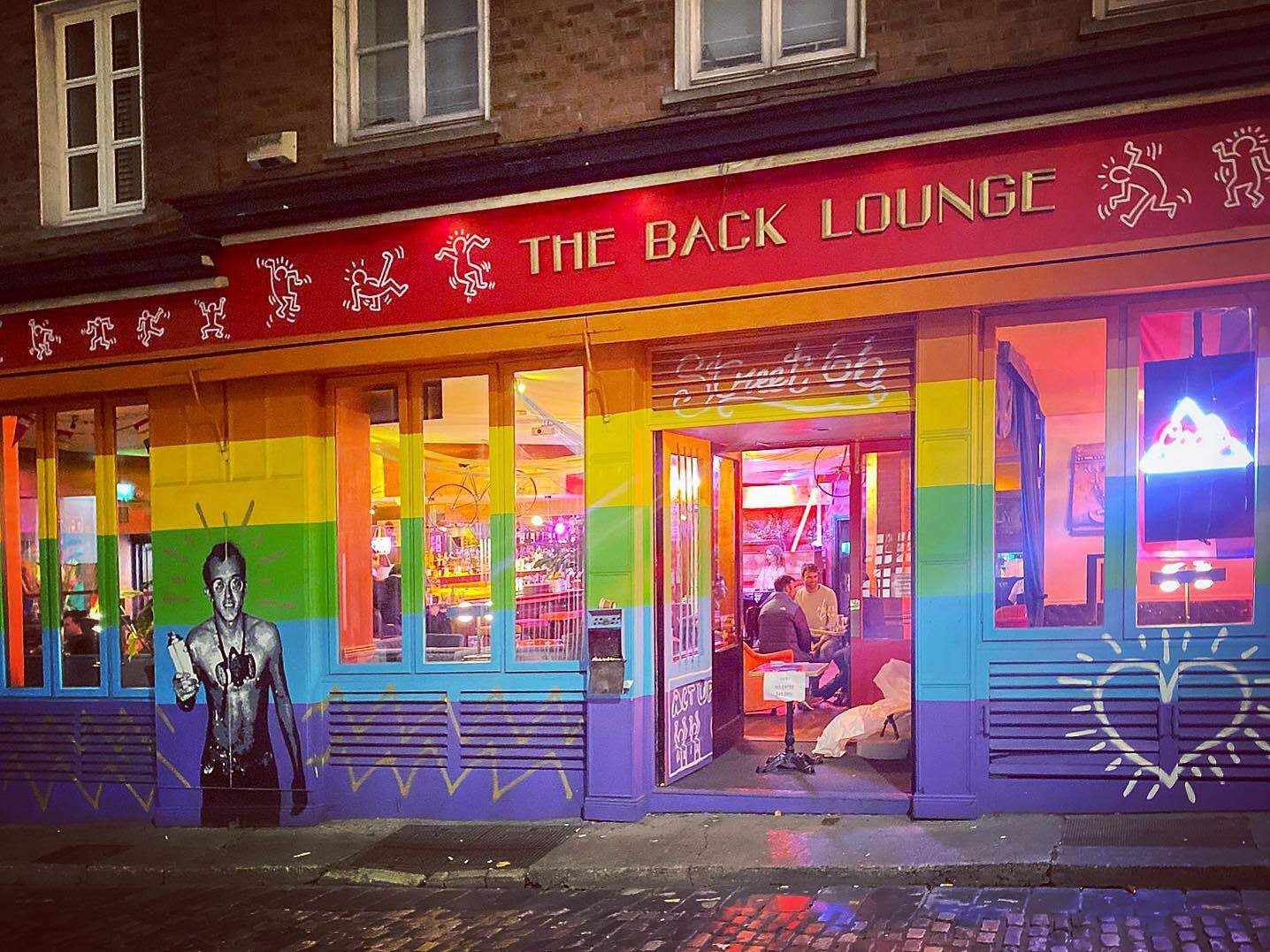 From friendly bars and terrific club nights to sea swims and organised hikes, LGBTQ+ visitors to Dublin will have plenty to do in a welcoming and safe environment.
Dublin is one of the safest and friendliest cities in the world for the LGBTQ+ community. It wasn't always that way, but there has been a massive shift in general attitudes since the decriminalisation of homosexuality in 1993. The highpoint of this cultural change came in 2015, when Ireland became the first country in the world to vote overwhelmingly in favour of same sex marriage in a referendum.
A strong attitude of inclusivity means that that there is no easily identifiable LGBTQ+ quarter within Dublin as such, but rather a variety of vibrant shops, restaurants and bars scattered across the city offering the warmest of welcomes to all LGBTQ+ visitors.
Bars
Dublin's oldest and biggest gay bar is The George, which has been serving the city's LGBTQ+ community for over thirty years. Open seven nights a week with free entry Monday through Thursday, its biggest draw is Sunday's Bingo with Shirley Temple Bar. Dublin's longest running drag show draws a typically mixed crowd, as do most nights here such is the popularity of the venue.
North of the Liffey, LGBTQ+ activist and performer Panti Bliss (or The Queen of Ireland, to give her full title) presides over Pantibar on Capel Street. There's more of a pub vibe here than at the George, but that doesn't mean that things can't get a little wild in here too, particularly at weekends. With plush interiors and a setlist playing everything from disco to indie, you might even catch a show by the legend herself if you're lucky enough.
For something a little more sedate, there's Street 66 on Parliament St, which has really comfy oversized armchairs. The focus at this roots-influenced bar is on craft beer and spirits, including many of the independent gins now being distilled in Dublin.
---
Nightlife
Outside of the city's late-night bars most LGBTQ+ club nights in Dublin occur weekly or monthly, with dates and tickets usually advertised on social media.
Events to look out for include Profile at The Voodoo Lounge and Spinster at The Grand Social. Since launching in 2010, Mother has grown to become the most successful and popular date on the city's queer nightlife calendar, garnering almost legendary status among lovers of electronic, synth and disco.
If you're visiting Dublin during Pride, make sure not to miss the annual Mother Pride Block Party held on the historic grounds of the National Museum of Ireland.
---
Festivals
Dublin's annual LGBTQ+ Pride Festival has grown so big in recent years that it rivals St Patrick's Festival as a city-wide party. June is Pride Month, but most of the festival takes place over five days and includes family-friendly celebrations, community zones, a huge parade and lots of music and food.
Ireland's only LGBTQ+ film festival, GAZE celebrates its 30th anniversary in 2022 with screenings, Q&As and workshops celebrating the best in Irish and International queer cinema.
Also worth checking out is the International Gay Theatre Festival, which usually takes place in May and features LGBTQ+-themed productions staged in theatres and smaller venues across the city.
---
Outdoor activities
A handful of LGBTQ+ groups run outdoor activities that take full advantage of Dublin's enviable location next to mountains and the sea.
The Rainbow Swimmers  are a sea swimming group who organise regular meet-ups at picturesque Seapoint in Monkstown, just a short train ride from the city centre. When you're done, you can grab a hot coffee or a bite to eat at one of the cafes that line the crescent of this charming village.
If mountains are more your thing, then you'll want to connect with the Out and About hiking group. They meet every Thursday and Sunday for hikes around Dublin and the Wicklow Mountains. Hikes are usually split between faster and slower paced options to cater to all fitness levels; all walks finish with a drink in a local pub.
Out2Tennis, meanwhile, is Ireland's gay tennis network, organising events and tournaments around the city. Although there are some pretty good players involved, the overall aim is to encourage members of the LGBTQ+ community to come together and play, regardless of their level.
---
Resources
Community and events space Outhouse has all the information on LGBTQ+ Dublin you'll need, as well as a good café and gallery.
The GCN is Ireland's longest running free LGBTQ+ magazine and provides up to date listings, general information on Dublin's LGBTQ+ scene & culture: it's also available free in various venues throughout the city.
A podcast about dismantling the stigma surrounding a HIV positive diagnosis may not sound like a barrel of laughs, but the Posvibe podcast delivers moving yet wickedly funny discussions with friends and allies that also offers a glimpse into the warmth and wit of the Irish. It's co-presented by Veda Lady, one of the Dublin's original and best drag queens.
The most comprehensive collection of material relating to LGBTQ+ history and literature in the country can be found at the National Library of Ireland.
---
See what's on in Dublin
Whatever time of year you visit, there's always something going on in Dublin, so check out more of the best events happening in the city this month.