Guides
A guide to Michelin dining in Dublin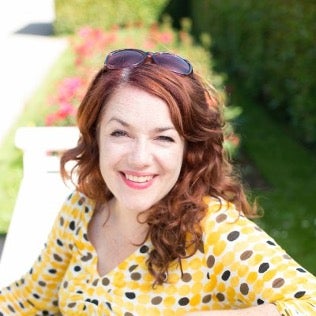 Aoife Carrigy
Aoife Carrigy is a freelance writer and editor specialising in food, drink and travel. She is the wine and drinks columnist for the Irish Independent Weekend Magazine and co-author of "Cornucopia: The Green Cookbook."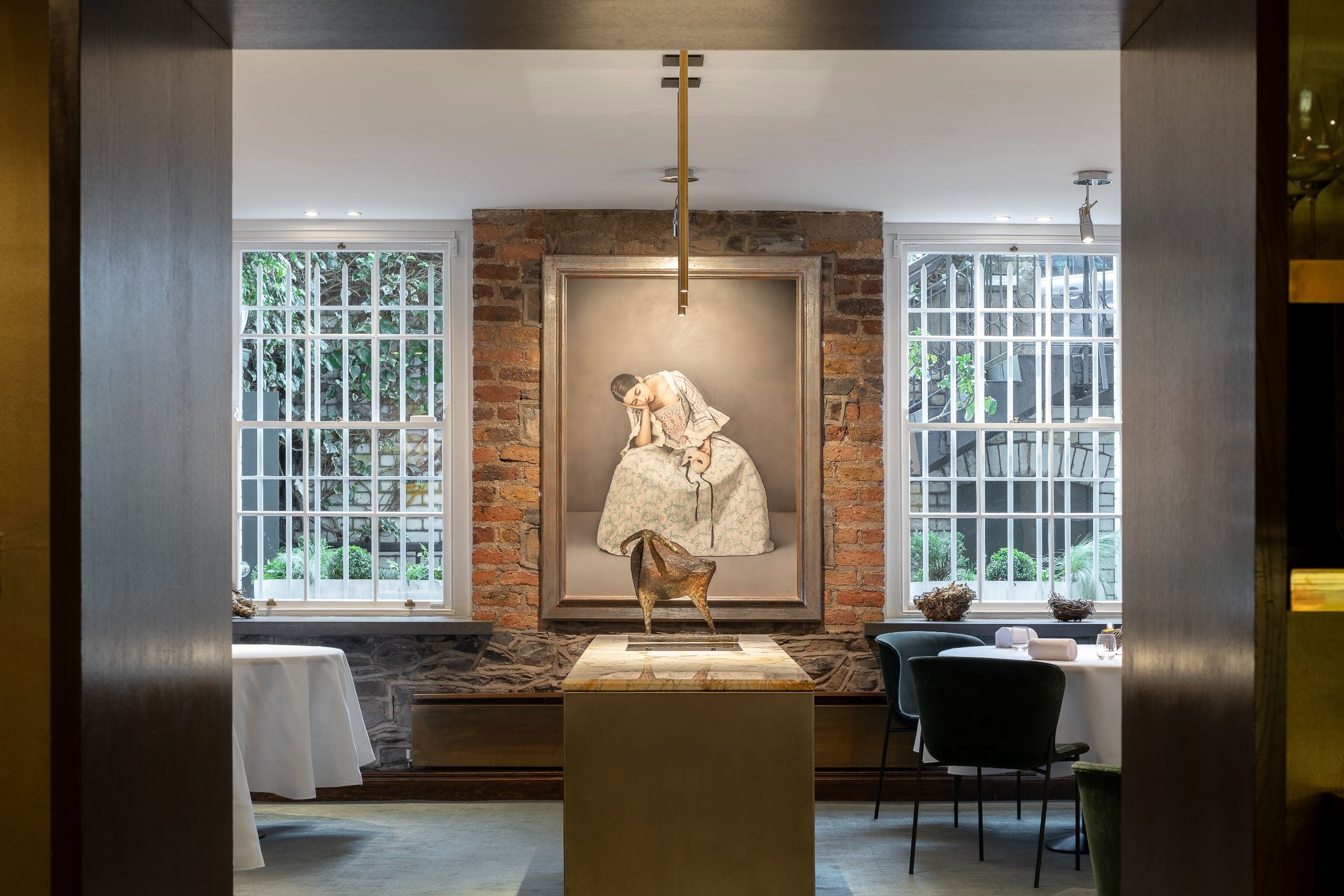 Whether you want French-inspired classical cuisine or dishes created by the city's most innovative chefs, Dublin has Michelin dining to match.
The story of Michelin-starred restaurants in Dublin has seen many twists since the Russell Hotel secured the city's first star in 1974. It was the 1990s before Dublin got the Michelin nod again, initially recognising only those restaurants focused on classical French cuisine. The scope has broadened substantially in recent years and Michelin has garlanded the efforts of restaurants borrowing from broader traditions as well as those forging a modern Irish cuisine.
In our up-to-date fine-dining guide, food writer Aoife Carrigy unpacks Dublin's proudly eclectic collection of Michelin-starred restaurants and their Bib Gourmand peers, from the cool new kids on the block to the best in the capital.
Chapter One by Mickael Viljanen (two stars)
Chapter One has been integral to the evolution of modern Irish food for over three decades, when chef patron Ross Lewis and his then partner Martin Corbett first opened a restaurant in this vaulted basement on Parnell Square. It got its first Michelin star in 2007, but in 2021 Lewis teamed up with superstar chef Mickael Viljanen, who had already secured two stars at The Greenhouse on Dawson Street. 
As of 2022, that pair of stars now reside at Chapter One, where Lewis has handed over the culinary reins to Viljanen. The Finnish chef's highly sophisticated cooking is rooted in the classical French canon, but his Nordic sensibility is expressed through pristine presentation. He embraces cutting-edge innovations but never gratuitously, and always maintains a laser-like focus on elevating the finest ingredients to their highest expression. The tableside service is highly skilled but is infused with unfussy intimacy and a quick-witted humour, in keeping with Chapter One's reputation for friendly fine dining. 
The warren of interconnecting dining rooms is full of atmospheric nooks and crannies decorated in moss-green carpets, immaculate white linen, exposed brickwork and a curation of Irish art, design and craft that echoes Chapter One's proud heritage as unfailing supporters of Irish food producers. Dress to impress for a world-class dining experience.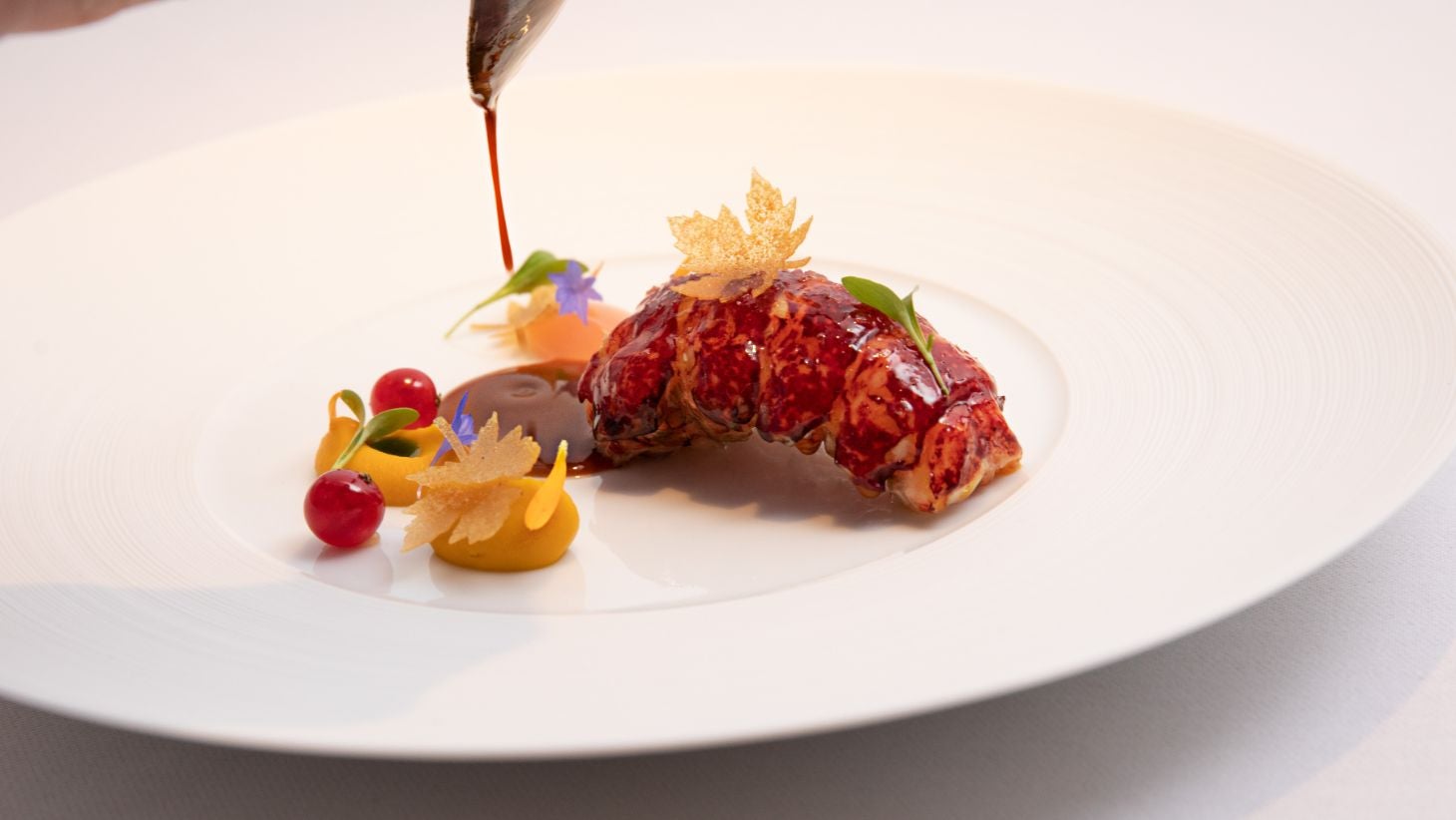 ---
Restaurant Patrick Guilbaud (two stars)
With four decades of exquisite gastronomy under its belt, Restaurant Patrick Guilbaud is an iconic Dublin restaurant in the five-star Merrion Hotel. Elegant 18th-century Georgian drawing rooms lead to a vast light-blessed dining room overlooking a landscaped garden and fabulously discreet heated terrace. Indoors, everything from the soaring gilt ceiling to the majestic collection of Irish art heralds the gastronomic luxe that awaits. Executive chef Guillaume Lebrun has been integral to the team since Patrick Guilbaud opened his eponymous restaurant in 1981, securing one Michelin star in 1990 and two in 1996, holding on to them ever since. 
Billed as contemporary Irish with French classical roots, the house style borrows freely from global cuisines: think lobster ravioli adorned with lobster coconut cream and a split curry dressing; roast Castletownbere scallops dressed with jalapeño-scallion butter, green apple and sumac; or Castledermot lamb loin 'au poivre' with padron, piquillos and chipotle peppers and a charred aubergine caviar. Suave restaurant manager Stephane Robin has overseen decades of cloche-wielding service that relishes in the spectacle of high-end formal dining, while a suitably vast wine cellar dives deep into France's wine heritage. Peerless.
---
Liath (two stars)
Liath is the Irish word for 'grey', but there's nothing drab about this superb restaurant tucked away in a rustic market in the seaside suburb of Blackrock. Instead, the name is a tribute to Australian chef-proprietor Damien Grey, who has channelled his big personality and intense creative energy into leading a small, family-style team in a tiny and uniquely intimate dining space. It earned its first star in 2017 when it was Heron & Grey but secured a second in 2022. 
A substantial deposit is required for a reservation, which sell out fast on their monthly release. Expect to be rewarded with highly original dishes inspired by a play on the five tastes of salty, savoury, sweet, bitter and sour, tweaked and tweezered into unblemished perfection, and served with imaginative wine pairings or excellent non-alcoholic pairings of fermentations and infusions prepared in-house. 
While this is dining at its most finely tuned, the atmosphere in the smart-casual room is full of warmth and fun. If you can't snag a table at Liath, grab a casual bite and glass of something fabulous at Bhonn Space next door, a quirky little wine bar co-owned and run by Liath employees.
---
Variety Jones (one star)
Hidden in plain sight in the heart of the lively Liberties, Variety Jones is an oasis of cool and calm dedicated to idiosyncratic deliciousness. With chef-proprietor Keelan Higgs in the open kitchen and his brother Aaron front of house, the family theme carries through to the chef's choice sharing menu. Smart snacks like rabbit with kimchi and wild garlic lead to clever cold and hot starters and a house-made pasta course, followed by deceptively homely mains served family style (think pork chops with greens, buttermilk and nduja polenta, BBQ jowls and bacon gravy, perhaps). 
Enthusiastic use of open fire for cooking brings drama to this narrow dining space with its exposed brick and mural-anointed walls. A tightly honed and constantly evolving wine list showcases small producers dedicated to low-intervention techniques, while home-brewed ginger ale or kombucha offer food-friendly non-alcoholic alternatives. Starred since 2020, this is Michelin-level dining with edgy Dublin 8 attitude.
---
Glovers Alley (one star)
Occupying a first-floor space in the five-star Fitzwilliam Hotel overlooking St Stephen's Green and named after the glove-makers who once plied their trade in an adjacent alleyway, Glovers Alley by Andy McFadden is a luxurious restaurant worth dressing up for. Gleaming brass, mirrored ceilings and Art Deco lamps dance the light around the contemporary dining room. Finessed servers weave through with exquisite plate-ware that catch that light to frame pretty-as-a-picture dishes from this talented kitchen. 
Dublin chef McFadden draws on classic and international influences as well as decades of experience in some of London's best dining rooms to create unique dishes full of clever combinations: a surprising double act of chorizo and red dulse seaweed, perhaps, to accompany wild turbot and brassicas; Lardo bringing extra luxe to Dublin Bay Prawns with tomato and hollandaise; or foie gras lending depth and radish lending bite to a scallop ceviche. Awarded a Michelin star in 2022, this is a fine-dining destination at the heart of the city. Vegans and vegetarians are in for a treat while the extensive wine list rewards deep pockets.
---
Bastible (one star)
Conceived as a contemporary neighbourhood restaurant, this Portobello bistro quickly became a hot-ticket destination for Dublin diners and was emboldened by its 2022 Michelin star. Stellar praise notwithstanding, Bastible has happily retained a warm local welcome in a cosy space where the lines between kitchen and dining space are blurred and its high-demand tables are supplemented by high-stool dining for walk-in diners. Chef-proprietor Barry Fitzgerald's CV includes stints as head chef at groundbreaking institutions in London (Harwood Arms) and Dublin (Etto), and his kitchens have fostered some of Dublin's top culinary talents. 
Bastible's seasonal set menu is testament to a confident modern Irish cuisine that celebrates Ireland's bountiful natural larder, while carefully sourced ingredients are given space to shine within a clean-lined aesthetic that complements the pared back and skilfully balanced flavours. All of this infused with a sense of fun that carries through to the imaginatively curated drinks offer and the upbeat service, and there is a quiet but palpable sense of venturing forth into Ireland's still-nascent gastronomic journey.
---
Dublin's Bib Gourmands
Several of Dublin's most reliably consistent restaurants have also been awarded a Michelin Bib Gourmand for 'good quality, good value cooking'. Uno Mas on Aungier Street delivers exquisite Spanish-inspired tapas and sharing-style mains with a vermouth and sherry-heavy wine list, while Pichet's brasserie-style menu serves bar snacks and classic French fare. 
In the Coombe, Spitalfields brings modern flair to traditional dishes in an old-school pub setting. South of the centre near the Grand Canal, Richmond is a rock-solid bistro with warm service as assured as the generous cooking, while Volpe Nera in Blackrock infuses Mediterranean-inspired cooking with chef-proprietor Barry Sun's distinctive culinary sensibility.
---
Discover more of the best dining in Dublin