Guides
Top 10 things to do in Ranelagh and Rathmines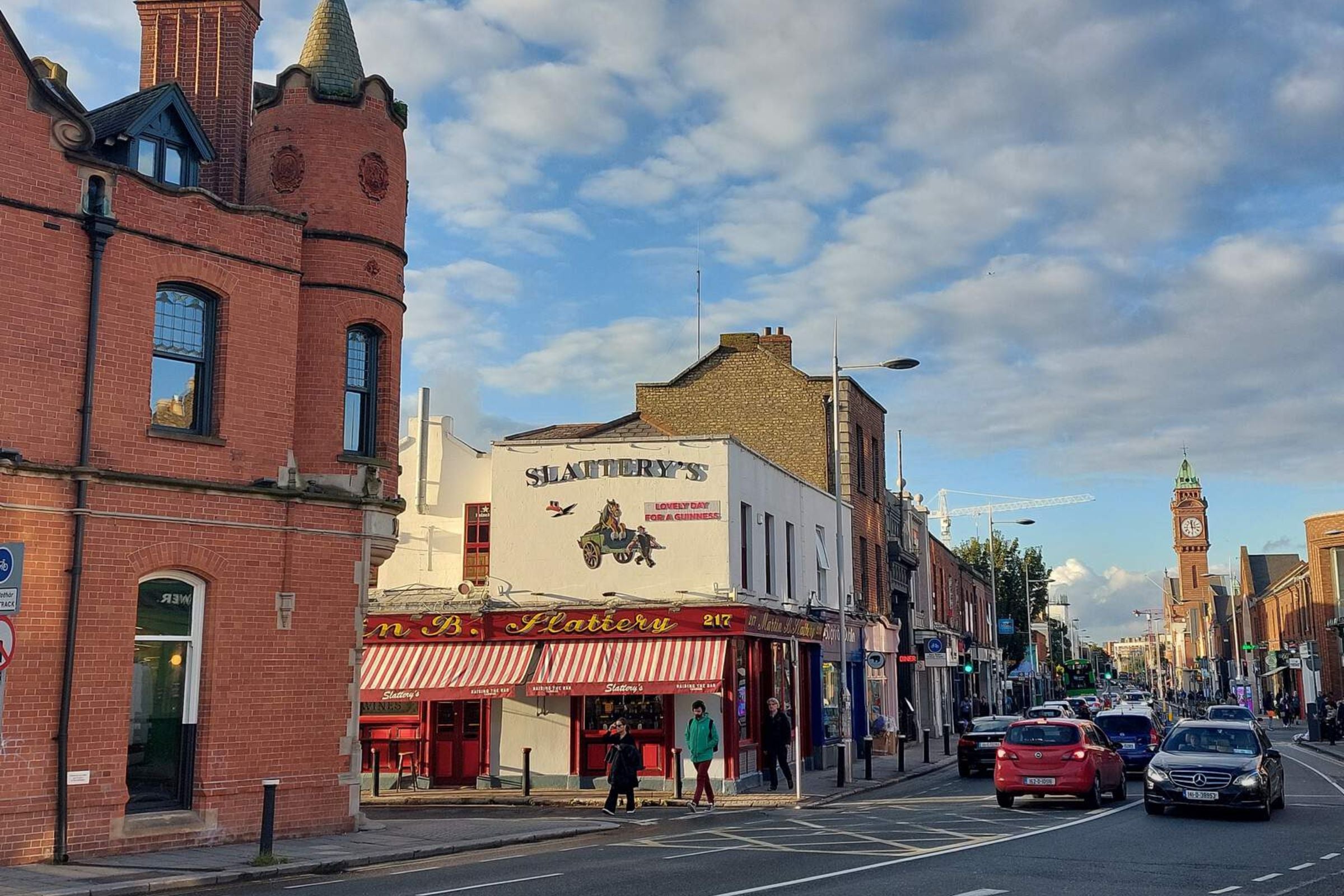 Nestled between the Grand Canal and the River Dodder in south city Dublin are the redbrick-lined suburbs of Ranelagh and Rathmines.
The historic home of literary giants, artists and diplomats, these affluent villages include some of the swankiest addresses in Dublin – but don't let their suburban nature fool you into thinking they're quiet. Ranelagh and Rathmines organise themselves around two dense triangles of excellent dining, hip bars and cafés, and contemporary art galleries and cinemas. Whether you visit on a Tuesday evening or a Saturday morning, there's somewhere great to eat or something new to do.
If you want to dive in and explore Ranelagh and Rathmines, here are some ideas to get you started.
1. Explore an art gallery
Many painters, sculptors and other fine artists call Ranelagh home, including contemporary impressionist Gerard Byrne, whose Gerard Byrne Studio offers visitors a glimpse into his unique perspective through four gallery rooms featuring his latest work and curated exhibitions. For another look at Irish contemporary art, peruse the airy MART Gallery in the converted Rathmines fire station or attend one of the gallery's regular talks or events.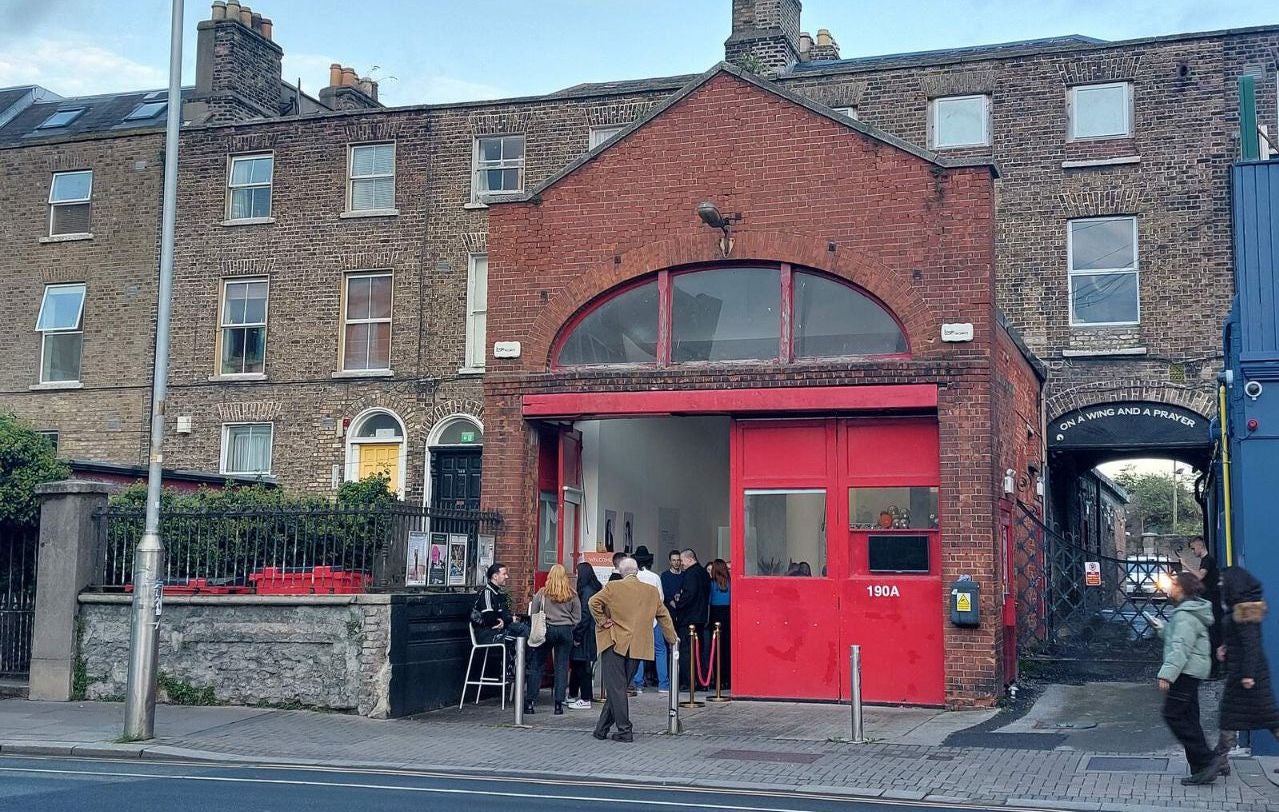 ---
2. Catch a film at the Stella
While the Omniplex Rathmines has comfortable seating and a broad selection of the latest blockbusters to choose from, there's something special about an evening screening at the Stella Cinema Rathmines. Opened in 1923 and housed in an ornate art deco auditorium, this local landmark showing one film at a time preserves the glitz and glamour of a bygone era of cinema-going. Choose your seat from rows of plush armchairs and couches, complete with end tables for perching your popcorn or cocktail – which cinema staff are happy to bring right to your seat. For an added dose of luxury, book into the upstairs Stella Cocktail Club for pre-screening drinks, or the neighbouring Stella Diner for a Tarantino-style bite and post-screening debate over what you just watched.
---
3. Savour Italian specialities
Ranelagh and Rathmines are home to some of the best Italian markets and restaurants in Dublin. The Best of Italy near the Beechwood Luas stop is just that, selling everything from fine Italian wine and cured meats to tinned tomatoes and fish, as well as house-made cannoli and gelato. When you've stocked up on sauces and other supplies for home cooking, grab a deli sandwich at the neighbouring Peperina Garden Bistro, or head toward the Ranelagh stop for an espresso at Er Buchetto Caffe Italiano. For a proper Italian dinner out, book into nearby Antica Venezia or Gigi. Want to keep things more casual? Order a pizza at Manifesto or a plate of fresh pasta at Sprezzatura in Rathmines.
---
4. Grab a pint
These neighbourhoods have no shortage of great places to grab a drink, from traditional pubs to more contemporary watering holes. Order a Guinness and enjoy the rich mahogany interiors of Slattery's in Rathmines, long considered one of the finest trad pubs in Dublin, or head over to nearby Mother Reilly's at the Uppercross House Hotel for a bit of live music or a drink in the beer garden. Plan a pub crawl along the Ranelagh Road from Humphrey's down to Birchall's (an old haunt of author Flann O'Brien) and R McSorley's. For more modern environs and robust drink menus, pick from an ever-rotating selection of beers at TapHouse in Ranelagh, play a vintage arcade game at Blackbird Rathmines or pay a visit to specialist craft beer pub The 108 on the Rathgar Road.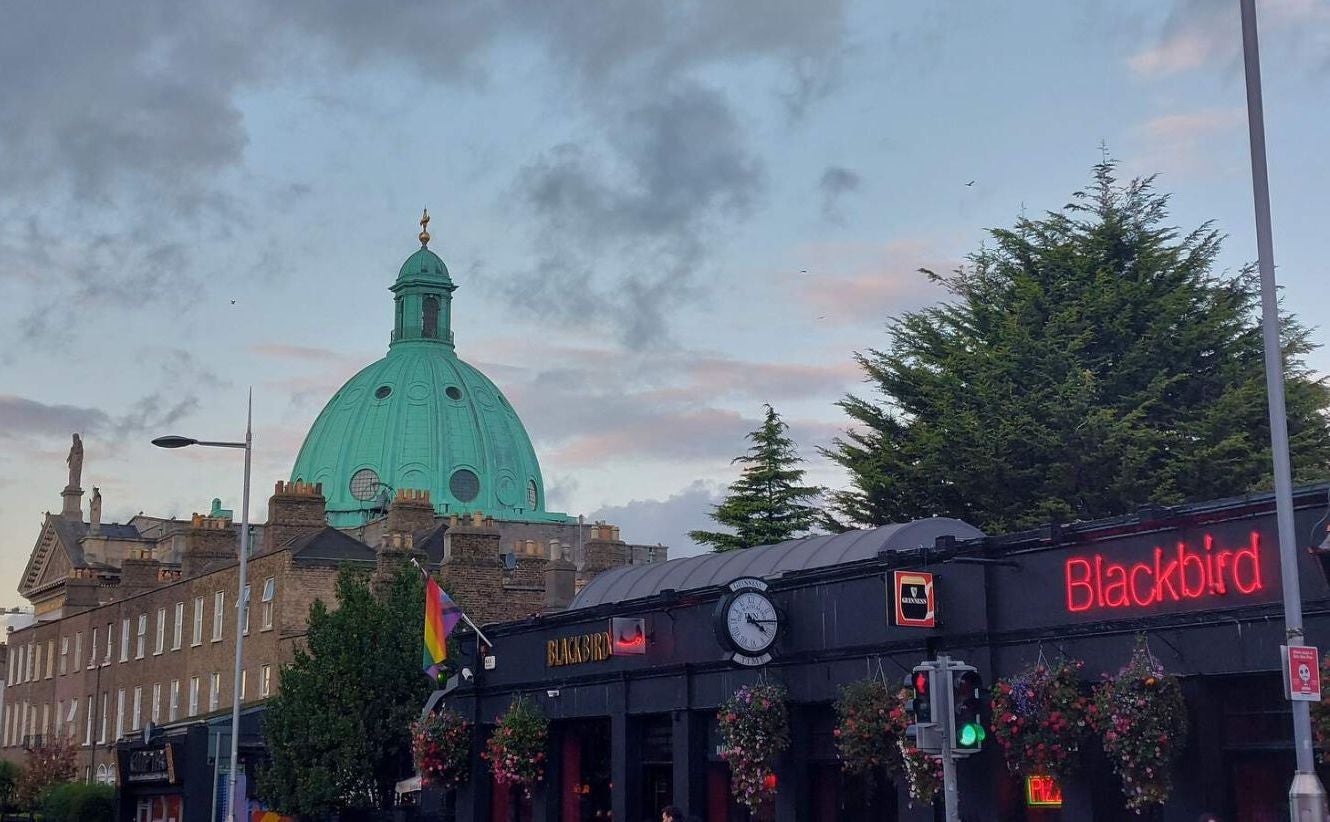 ---
5. Tap into wellness
If you're in need a bit of me-time, treat yourself to a Yon-ka facial or massage at Ranelagh's Haku Beauty, one of Ireland's only Japanese beauty spas. The nearby OSLO Beauty offers many similar treatments, Scandinavian style, as well as luxury hair treatments and skincare. Need to stretch out? From spring to autumn, try open-air yoga at the park in Dartmouth Square, then head to Urban Health for a cold-pressed juice or vegan treat.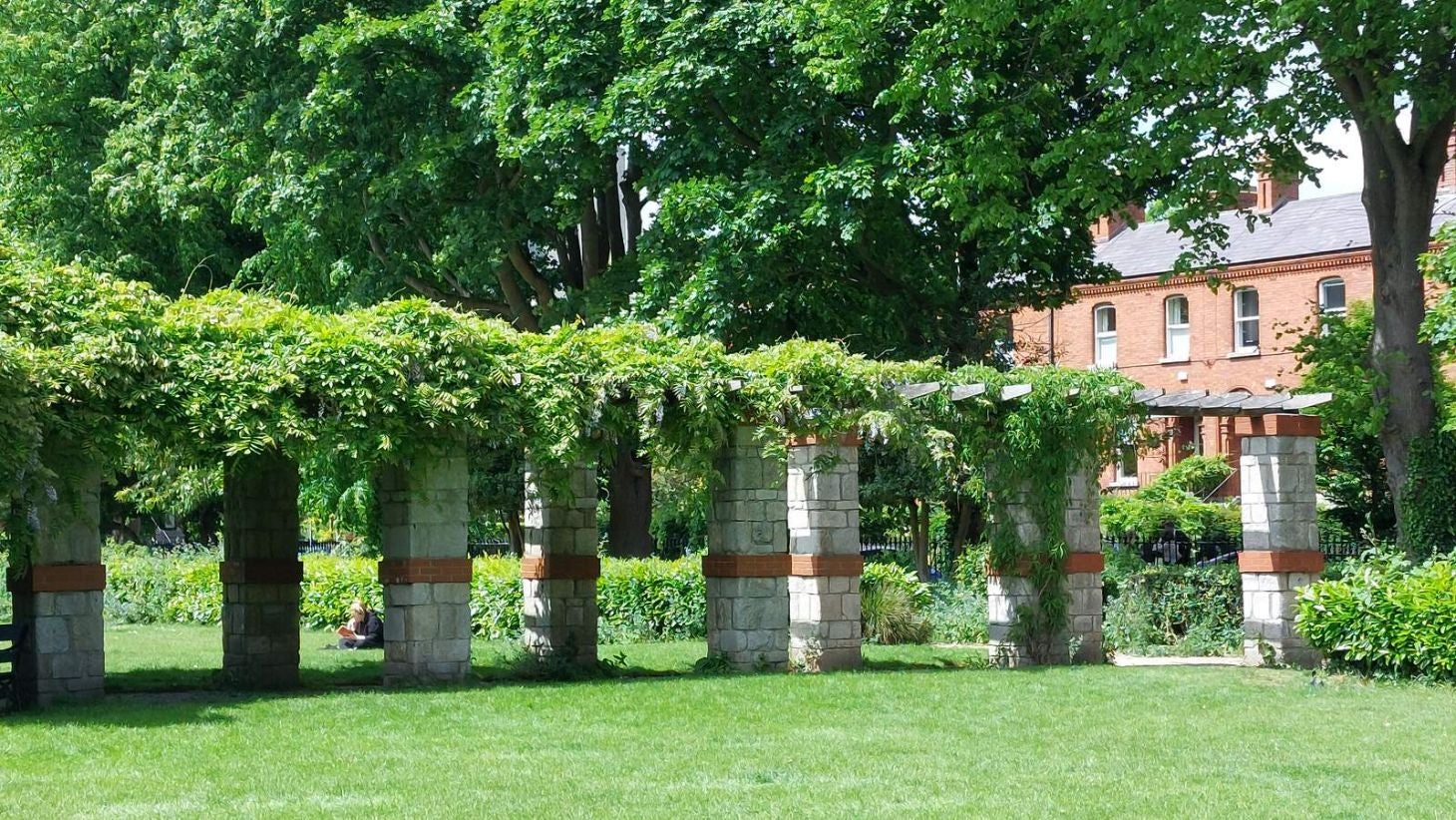 ---
6. Shop for the finer things
The Swan Centre at the heart of Rathmines houses chain shops like Flying Tiger Copenhagen, Dunnes Stores and Dowling's Butchers alongside indie boutiques like women's fashion brand Bow and Pearl. But if you're hunting for a gift or want something special for your home, turn the corner and stop into April and the Bear, where unique housewares and high-end furniture sit alongside beautiful trinkets.
---
7. Brunch the day away
Rain or shine, weekend brunch is always a popular pastime in Ranelagh and Rathmines. Tuck into Turkish eggs and specialty coffee at the newly-opened Brother Hubbard Ranelagh, or visit classic spots like TriBeCa and Cinnamon for al fresco dining. While crowd-pleasers like Farmer Browns and Elephant and Castle in Rathmines hit the spot for wings and boozy brunch, Ernesto's Coffee and Artisan Foods offers something you won't find elsewhere in Dublin – single-estate Cuban coffee served alongside traditional Irish breakfasts and Latin American sandwiches and sweet treats.
---
8. Wine and dine
With a spread of excellent wine bars, cosy restaurants and high-end dining options, Ranelagh is an obvious choice for date night. Split some locally-sourced small plates over candlelight at Host, share a bottle of vino at Exchequer Wine Bar, enjoy the view on the rooftop terrace at Layla's above The Devlin hotel, or sample authentic curries and Thai basil cocktails at Nightmarket.
Over in Rathmines, Bethlehem Restaurant is a local highlight, with a welcoming atmosphere and varied Palestinian menu that suits vegans and vegetarians just as well as it does meat-eaters. Split a mixed mazza (falafel, hummus, babaganoush, spinach, tabouleh, olives and halloumi) for two, and finish with baklava and an Arabic coffee. Fans of French cuisine can sample the charcuterie and savoury and sweet crepes at Voici Crêperie and Wine Bar.
---
9. Visit Joyce's birthplace
Joyceans may want to pay a visit to 41 Brighton Square, a Victorian redbrick on the western edge of Rathmines where James Joyce was born in February 1882. The home is privately owned and cannot be toured, though you can crack the spine of Ulysses and relax in the nearby Kenilworth Square Park.
---
10. Ask the big questions at New Acropolis
You don't need to be a student or Plato scholar to appreciate the philosophical insights of New Acropolis, a school of practical philosophy in Rathmines offering free talks and volunteer opportunities. Stop in for a lesson on classical humanism, expand your mental horizons with a group discussion or get involved in humanitarian actions in the local community.
---
Explore more of Dublin's neighbourhoods