Guides
11 amazing places to visit in Dublin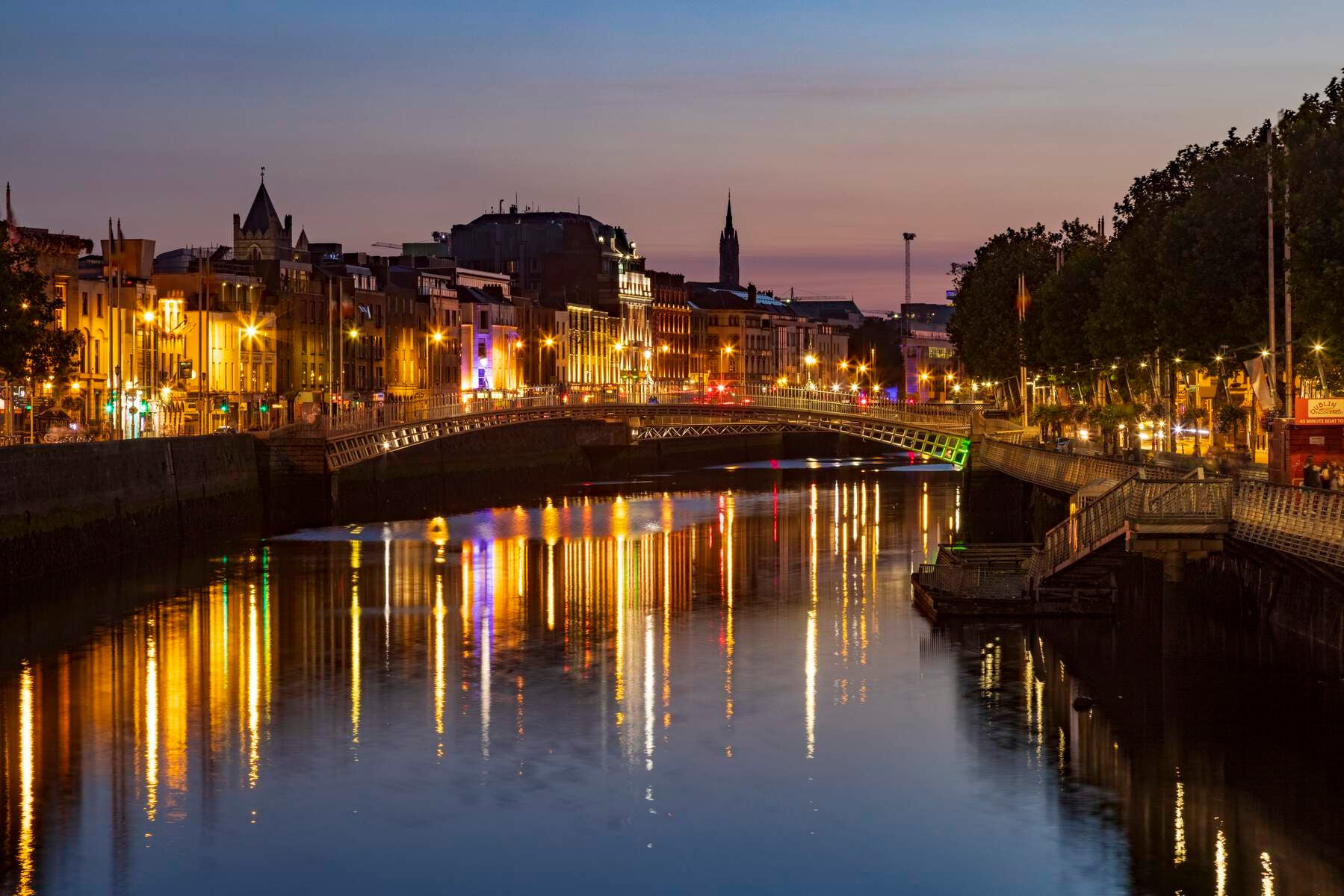 You may think you know Dublin, but how much of it have you really uncovered? It's time to make the most of the unique blend of culture to be had in the capital. Walk in the footsteps of literary giants, visit secret rooftop gardens and experience the city in new ways.
Get out and explore, starting with these 11 amazing places to visit in Dublin.
1.

2.

3.

4.

5.

6.

7.

8.

9.

10.

11.

12.
Delve into Dublin's literary history and get better acquainted with giants like W.B. Yeats, James Joyce and Oscar Wilde. A trip to the Museum of Literature Ireland (MoLI) on St Stephen's Green is a great way to learn the tales behind the writers and their work. Roam the interactive displays, download an audio guide to explore at your own pace, or book a 50 minute guided tour. 
The museum building was once University College Dublin's Newman House where Joyce himself studied, and you can see the first copy of 'Ulysses' here. Get a feel for Joyce's student days as you stop at the Commons Café in the original dining halls, and pause with a cuppa as he would have.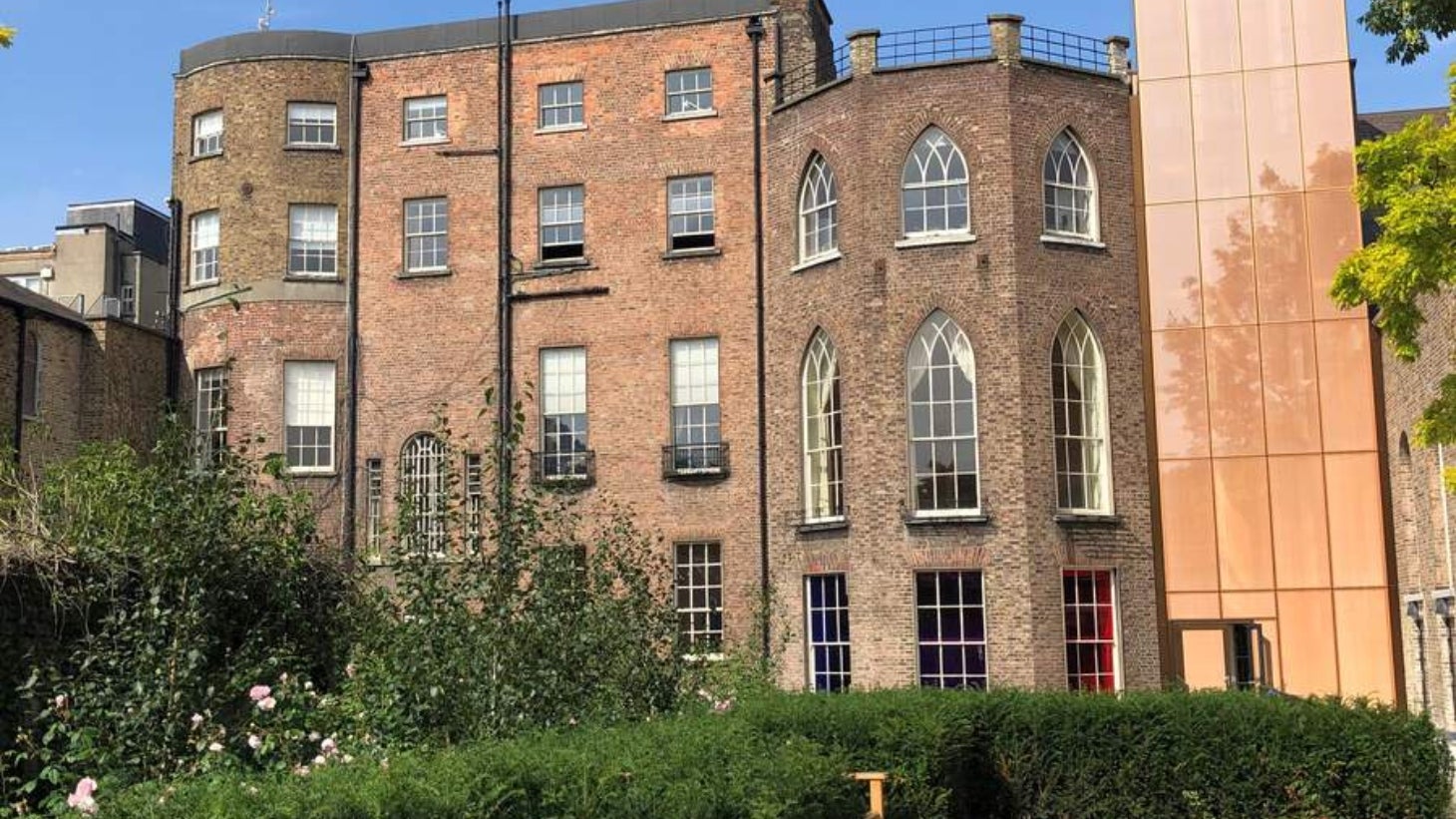 ---
Head to Windmill Lane Recording Studios in Ringsend for a slice of local musical history. A familiar name in the world of music, the Rolling Stones recorded 'Voodoo Lounge' here, Lady Gaga laid down tracks for 'Born This Way', and Kylie Minogue worked on 'Fever'.
Best of all, you can tour this space that's been hosting musical greats since 1978. See how the magic happens, as you watch a recording session and hear stories of the studios' history. Round off the day nicely with a takeaway treat from 3FE Coffee nearby on Grand Canal Street.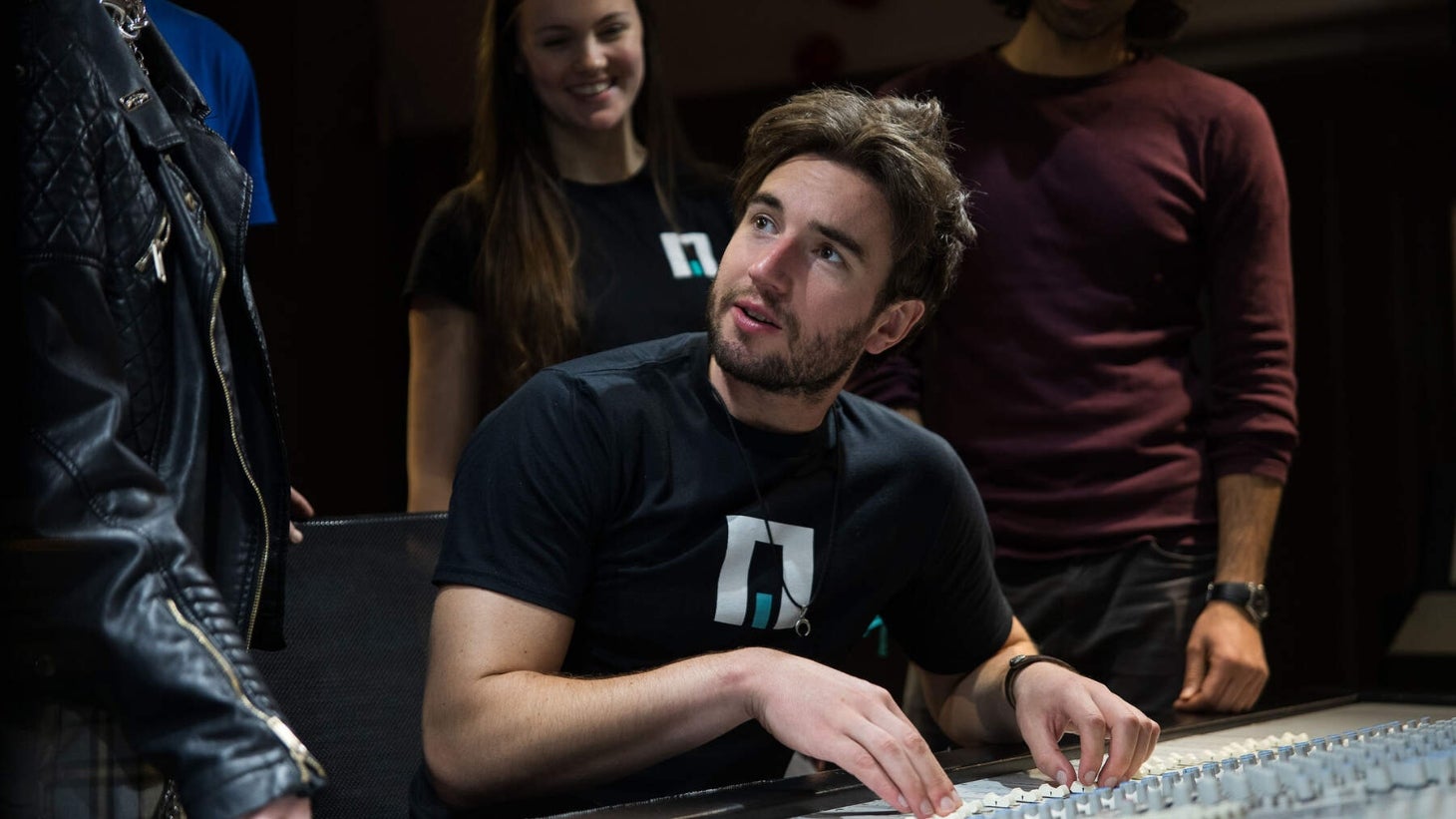 ---
On the grounds of Dublin Castle, Chester Beatty is a museum and library that will take you on a global journey. You'll see Asian paintings, North African costumes and Middle Eastern manuscripts as you hop across continents and centuries of cultural tradition. American mining engineer Sir Alfred Chester Beatty left this amazing collection to Ireland after his death in 1968.
Stop by the stunning rooftop garden to find a peaceful haven in the city centre, then head downstairs for Middle Eastern food from the Silk Road Café. After, take a walk through Dublin Castle's courtyard and drop into an exhibition at the Coach House Gallery.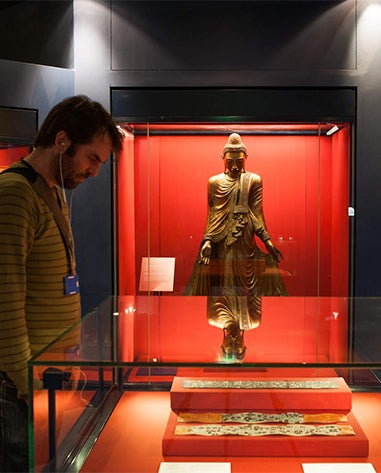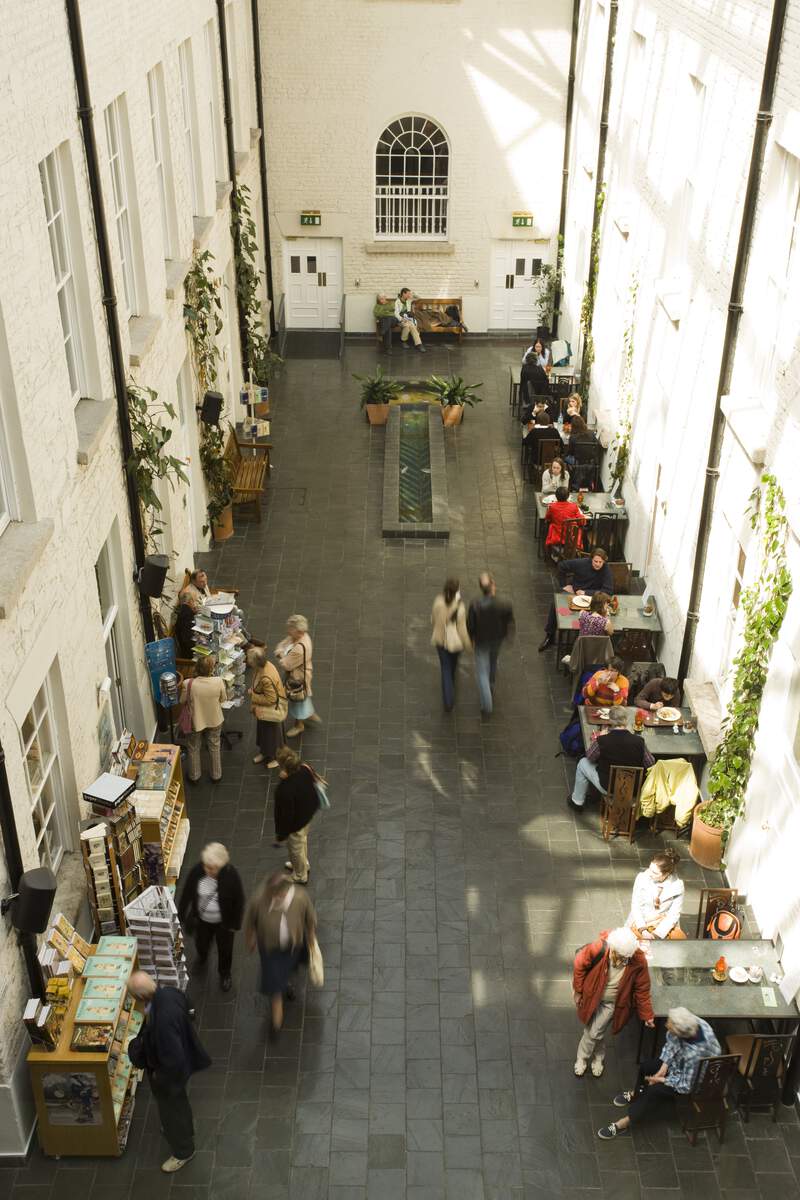 ---
Lose yourself in Ireland's oldest library, where regulars included famous writers like Bram Stoker and Jonathan Swift. As you gaze upon the 25,000 rare books at Marsh's Library you can easily imagine days gone by, with many still in the spot where they were first placed in the 1700s. Come midnight, the ghost of Archbishop Narcissus Marsh is said to rummage through the bookcases. 
 
Walk over to St Patrick's Cathedral mere steps away to admire the spectacular architecture. If you time it right, you might catch one of the incredible choral performances that take place regularly. You can get a joint ticket to enjoy both of these neighbouring experiences.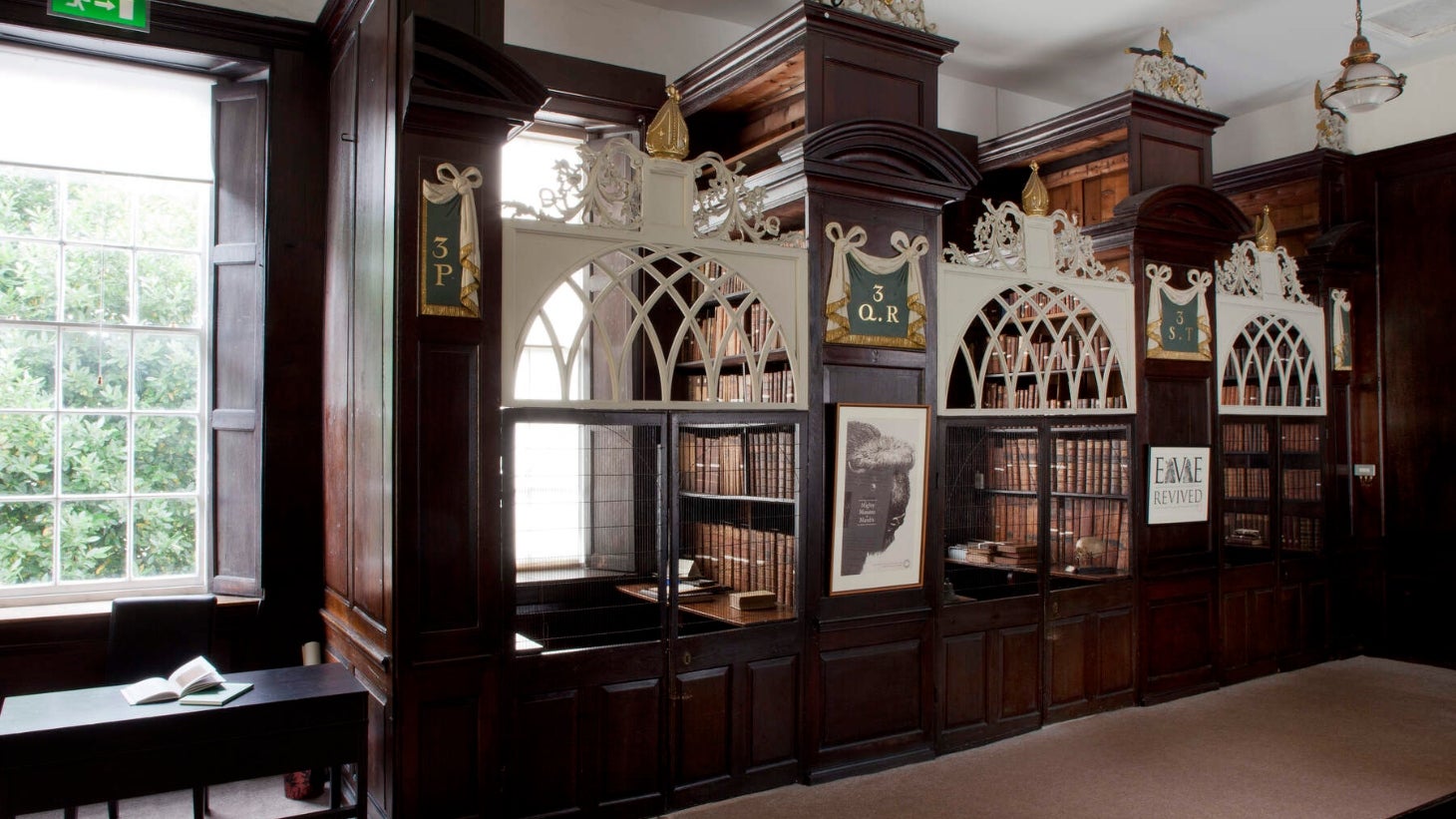 ---
Crowned the World's Leading Distillery three years in a row, Jameson Distillery Bow Street has been a staple of Dublin culture since opening in 1780. Just off Smithfield Square, the operation covered five acres by 1886 and grew into a 'city within a city'. 
 
These days you can enjoy a tour of the historic building, learn how their world renowned whiskey is made and even blend some yourself at the Black Barrel Blending Class. After all that hard work, kick back with a cocktail in JJ's Bar. This is great for groups, so get some friends together and plan to make an afternoon of it.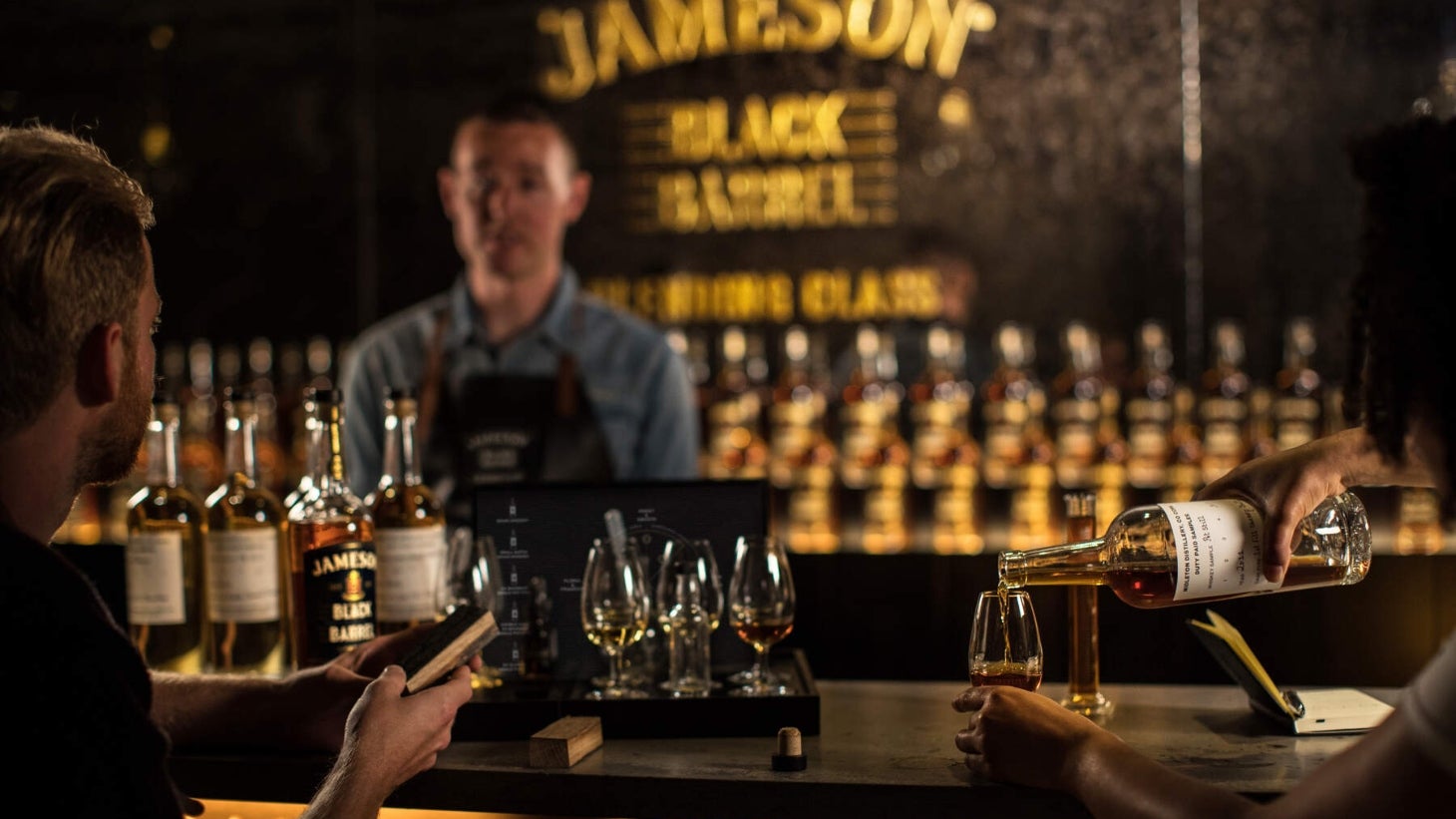 ---
Make your way to the striking CHQ Building overlooking the Liffey to immerse yourself in the experiences of Irish emigrants. At EPIC The Irish Emigration Museum, you'll discover the past as it's brought to life through imaginative visual displays and interactive experiences. Explore Ireland's struggle for independence, and witness the letters of thousands of Irish emigrants lost to the Great Famine. You can even trace your own ancestry at the museum's Irish Family History Centre. 
A short walk around the neighbouring Dublin Docklands will reveal other iconic landmarks including The Jeanie Johnston Famine Ship, Custom House, Samuel Beckett Bridge and Convention Centre.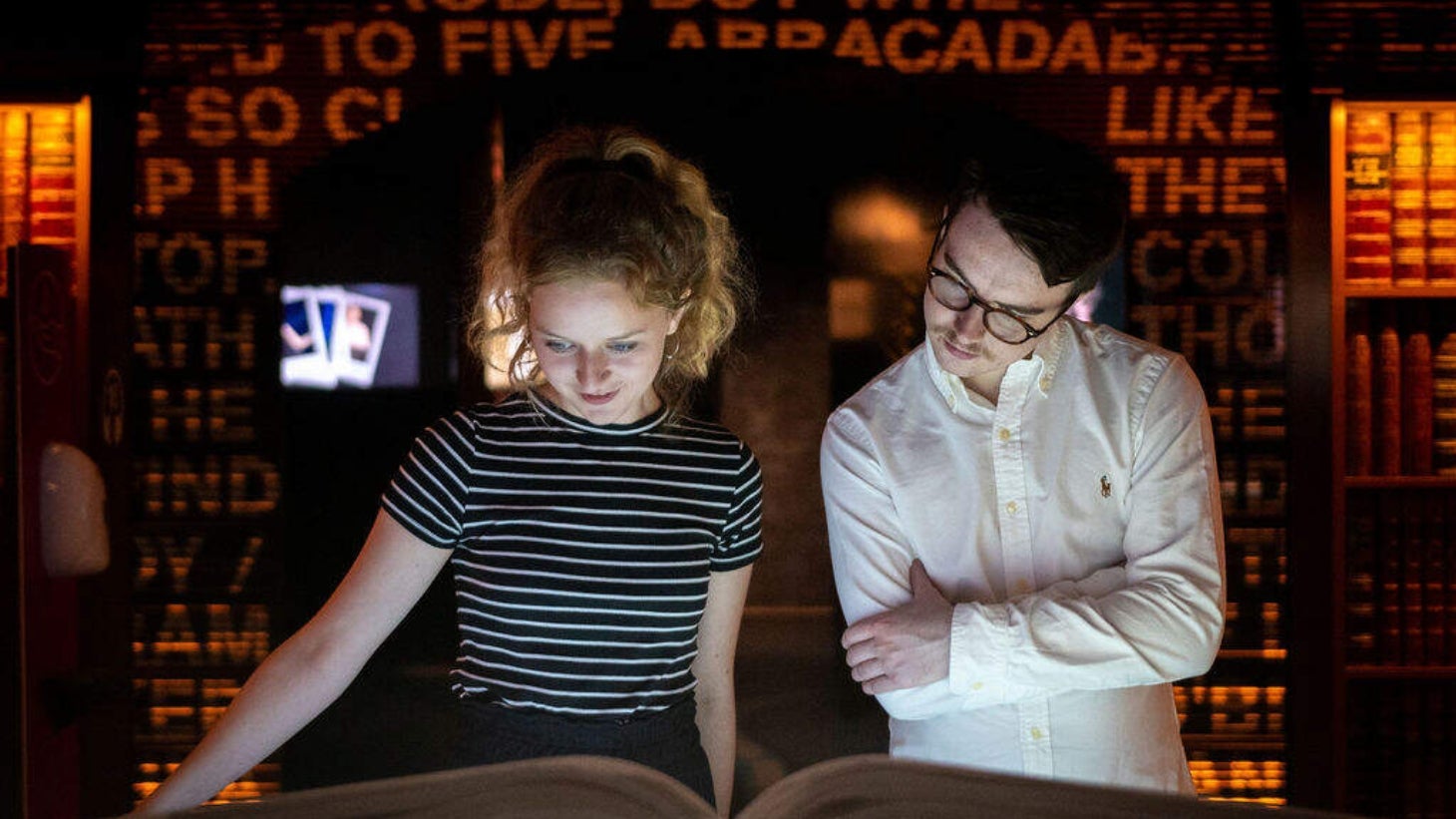 ---
Go behind the scenes at Croke Park, the home of Irish sport. On the Stadium Tour you'll venture pitchside, to Hill 16 for amazing views and beyond. Snap a selfie on the team bench and soak up the heritage of this iconic arena. You can take your visit to new heights with a Skyline Tour to see jaw dropping views as you move along a rooftop open air walkway. Experienced guides point out the Spire and Dublin Bay as you see the capital from a new perspective and look out over the field from the viewing platform. 
 
Entry to the GAA Museum is included in both tours, and sporting fans can marvel at the 3000 year history of Gaelic games. Once you've checked out the exhibits and Hall of Fame, test your own hurling and football skills in the Interactive Game Zone.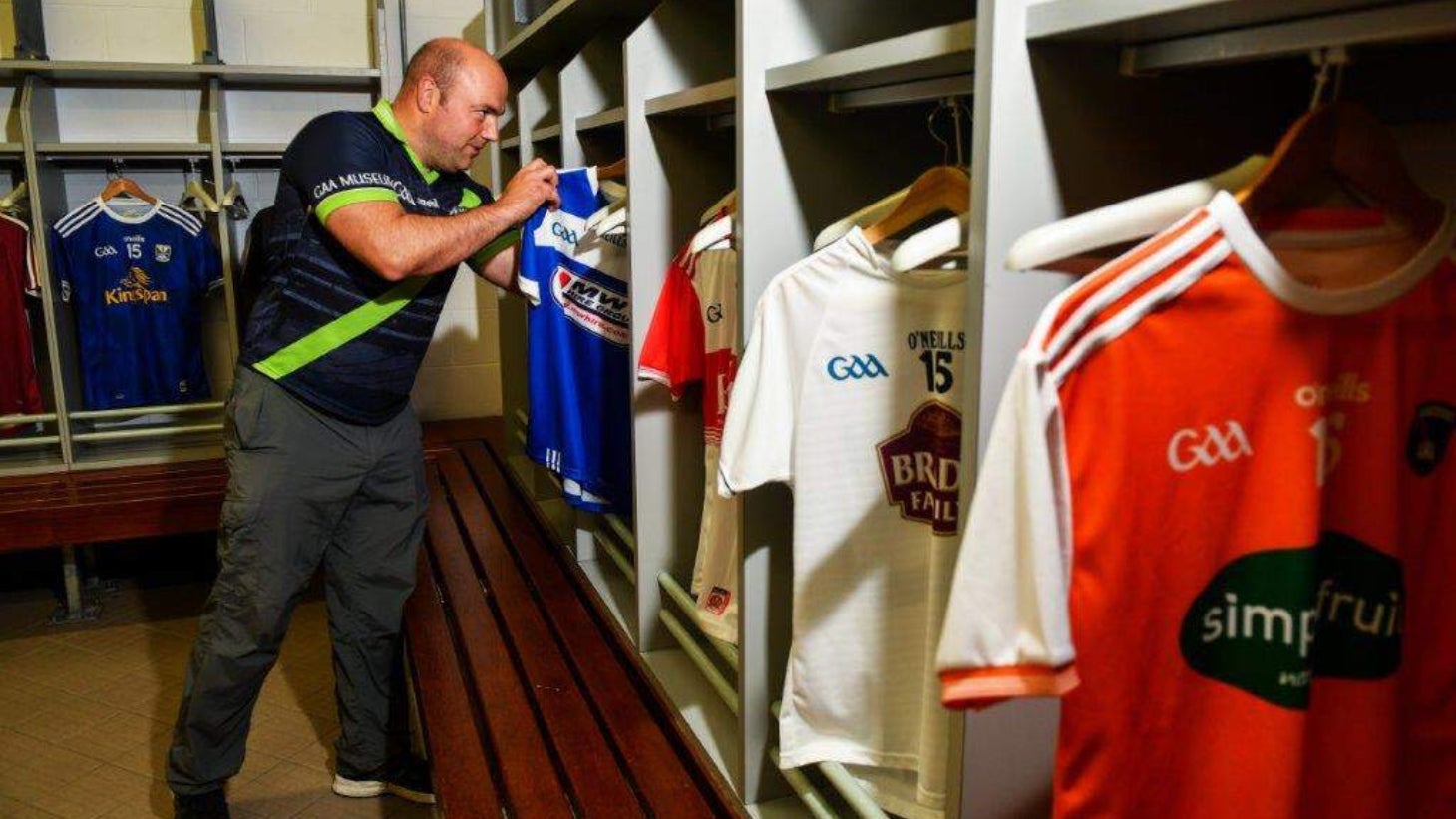 ---
Discover Ireland's only print museum and celebrate an art form that changed the world. At the National Print Museum, modern exhibits from names such as Annie Atkins and Damn Fine Print reveal the power of the printed message. Reaching into the past, the permanent collection includes an original 1916 Proclamation of the Republic (declaring Ireland's independence from the United Kingdom).
You can explore the layout of an old Dublin printshop, see classic machines at work from letterpress to Linotype, and browse original prints to take home. Pop into the bright PRESS café onsite for a Cloud Picker coffee and if you're visiting at the weekend, try the delicious brunch menu.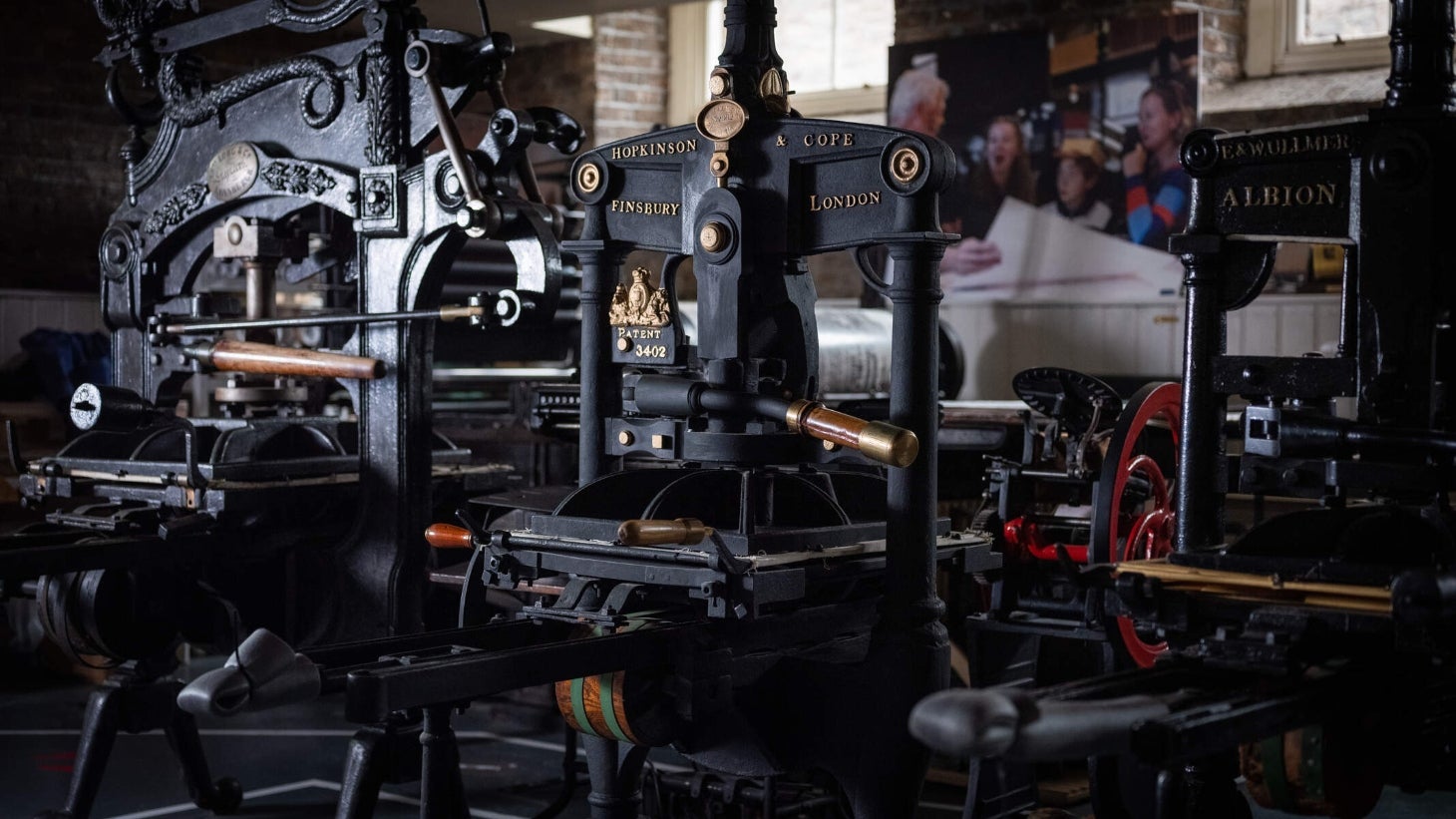 ---
Glasnevin Cemetery Museum & National Botanic Gardens
Glasnevin Cemetery Museum is Ireland's oldest cemetery. Some of Irish history's most important figures are buried here including revolutionary leader Michael Collins and former Irish president Éamon de Valera. A choice of walking tours are on hand to guide you through its story stretching back nearly 200 years. But before you head inside the gates stop into John Kavanagh's pub, more commonly known as The Gravediggers, for some refreshments. 
Through a shared wall, a linking gateway from the cemetery leads to the immaculate National Botanic Gardens. Stroll through the picturesque rose gardens, enjoy the tropical atmosphere of the Great Palm House and wander among the 15,000 plant species that inhabit the grounds.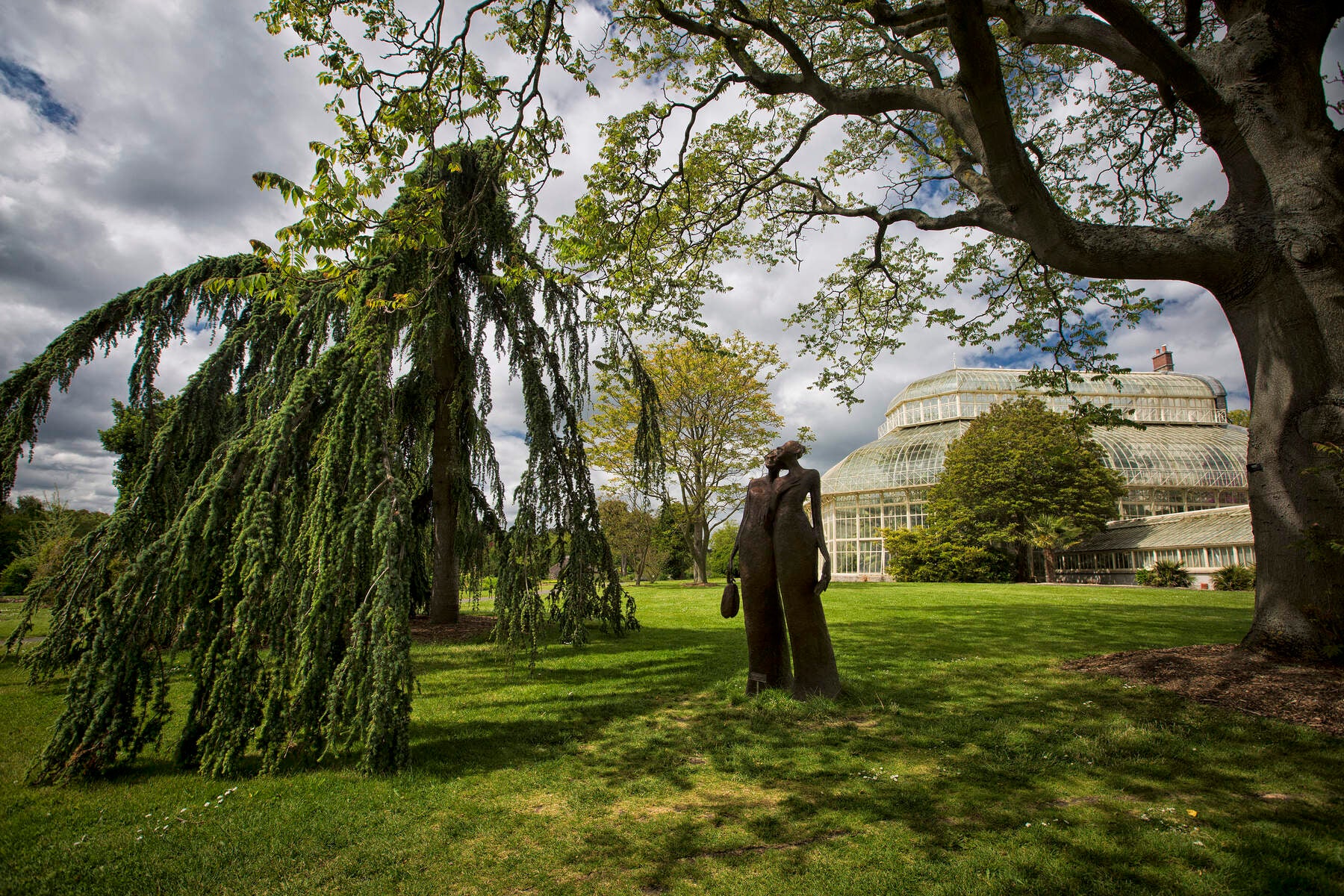 ---
The Hugh Lane Gallery is a must for art lovers, with one of Ireland's most exciting collections of modern and contemporary work. Impressionist paintings by Monet and Pissarro keep company with the creative mess of Francis Bacon's reconstructed studio, donated after the painter's death and relocated from London. Even the dust was catalogued and carefully put in its proper place.
Make time to visit the Stained Glass Room to marvel at intricate work by Harry Clarke, and meet some famous Irish personalities face to face in portraits including W.B. Yeats.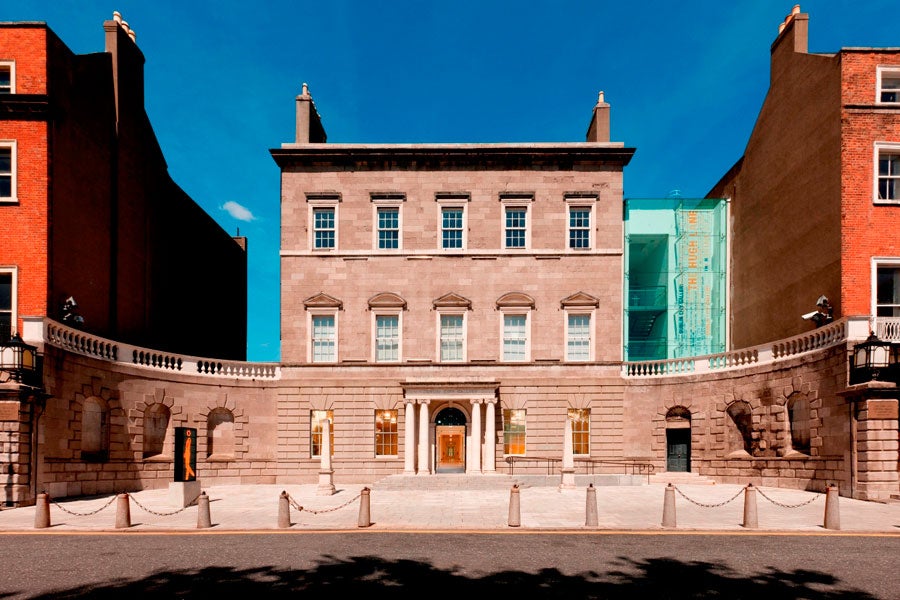 ---
Dedicated to the literary icon, the James Joyce Centre should be on the 'to do' list for any fan of the written word. Get involved with the interactive display of his most well known work 'Ulysses' as it brings the novel to life. There's lots of Joycean artefacts on show including the original door from No. 7 Eccles Street, the home address of 'Ulysses' lead character Leopold Bloom.
Free audio tours are available, and walking tours take you outside to streets which provided the backdrop for so many of Joyce's stories. Every year on June 16th, the Centre also organises the Bloomsday Festival, a global celebration of 'Ulysses', its author and his place in world literature.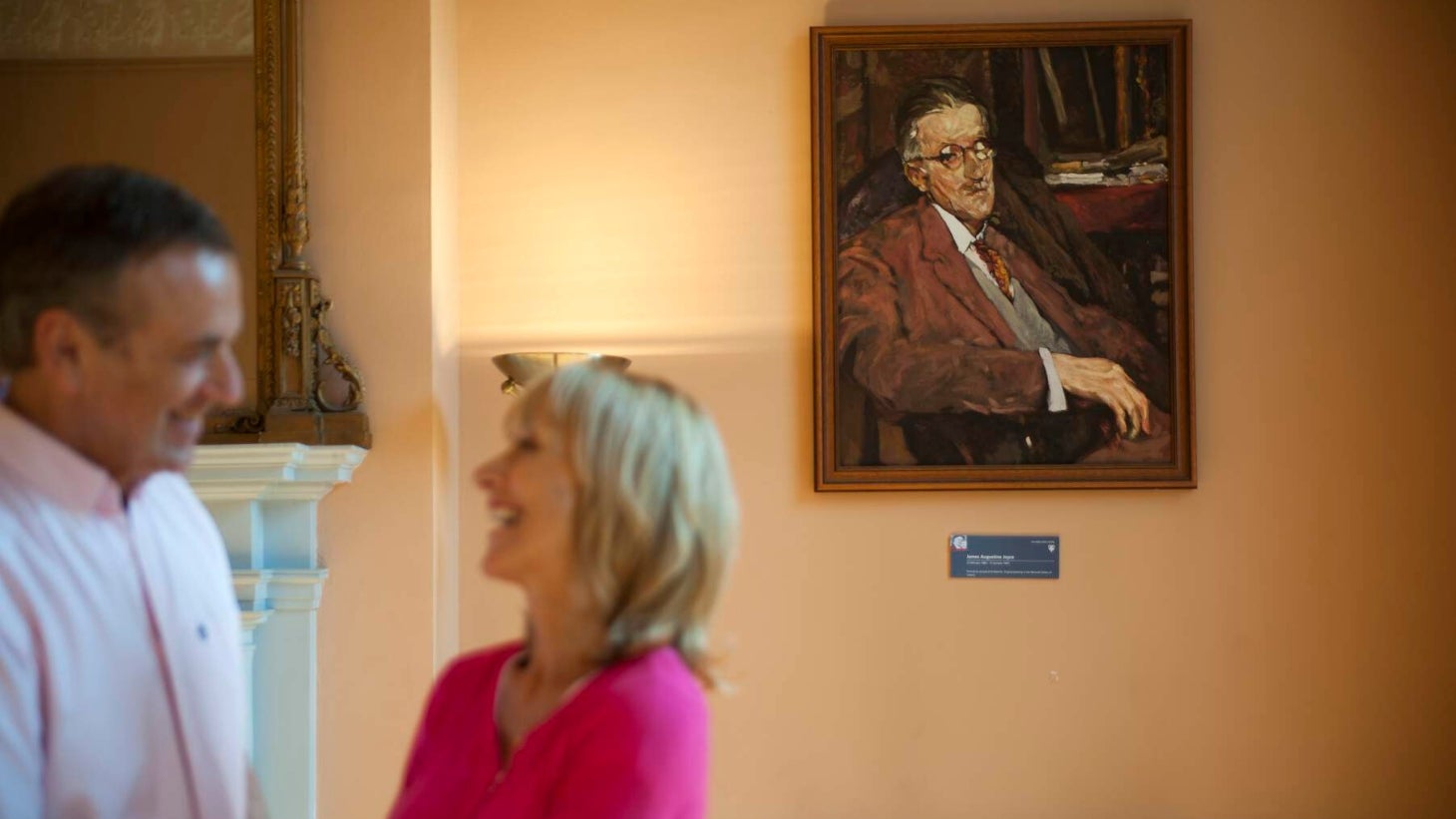 ---
Experience Dublin
Dublin is jam packed with incredible things to see and do. Don't stop at this list, check out What's On in Dublin and start planning your Dublin City break.