Guides
A complete guide to Dublin Bay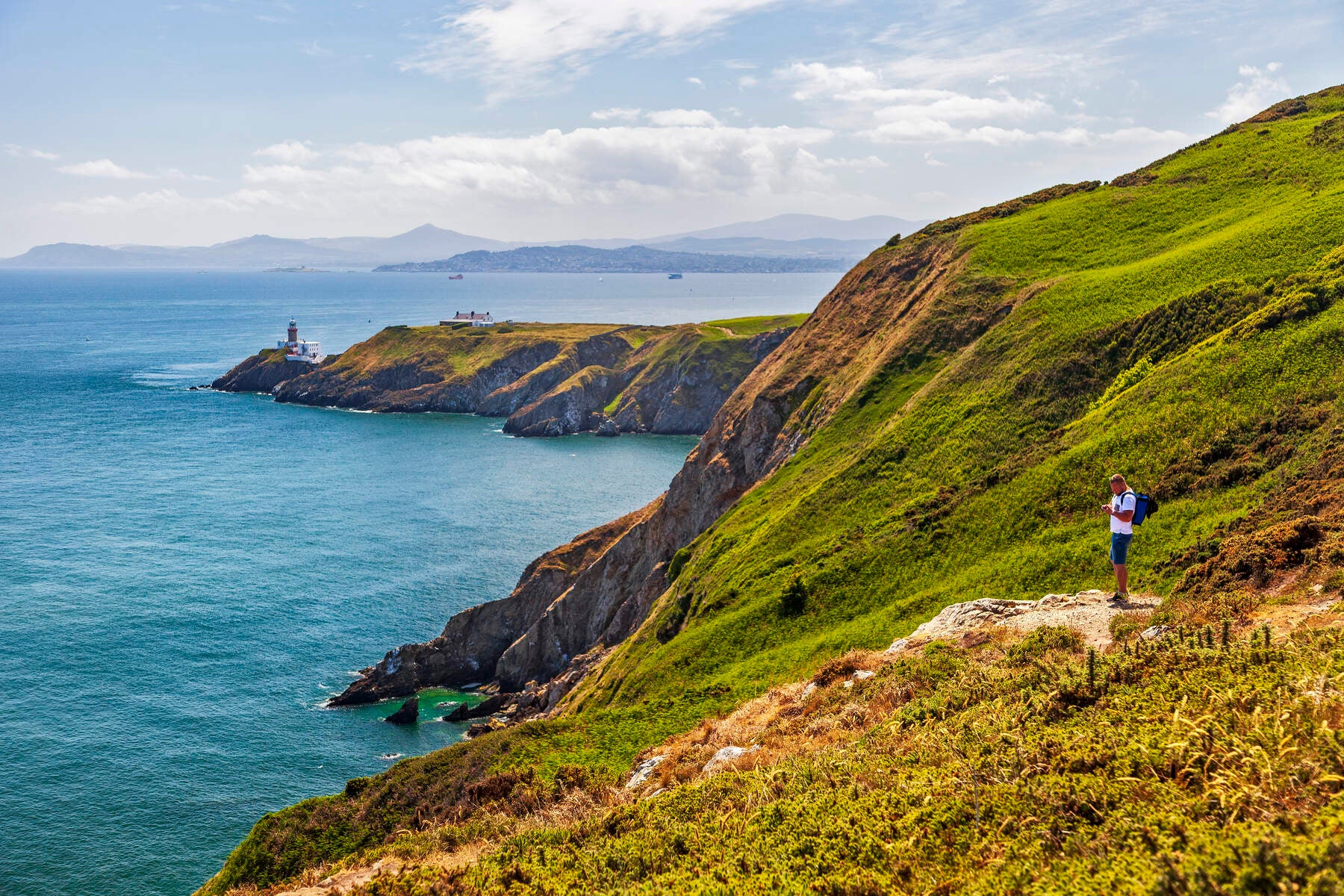 Cupping the coastline from Howth to Dalkey Island, Dublin Bay was named a UNESCO Biosphere Reserve in 2019 for its biological diversity and flourishing habitats. Fringed with coastal gems, from castles and cliffs to beaches and restaurants, it's an awesome playground right on our doorstep.
Here is a guide to the best the bay has to offer.
Discover the coastal towns of Dublin Bay
Each of the coastal towns of Dublin Bay offers its own unique experiences and personality, from heritage and food to activities and traditions. 
Stretching from north to south, Skerries, Malahide, Howth, Dun Laoghaire and Dalkey make for great day trips from the city centre. Skerries is easily accessed via a commuter train service which takes just over 30 minutes from the centre of Dublin. The scenic and speedy DART train service serves a host of stops along Dublin's picturesque coast. The DART also connects to Bray and Greystones in County Wicklow for further explorations. Pick up one-day, three-day, or week-long tickets, sit back and relax as you trace the lines that hug Dublin's coastline. 
On the southern shore of Dublin Bay, Dun Laoghaire's bustling marina, maritime and seafront restaurants and cafes make it a hub for sailing enthusiasts and fish and chip connoisseurs.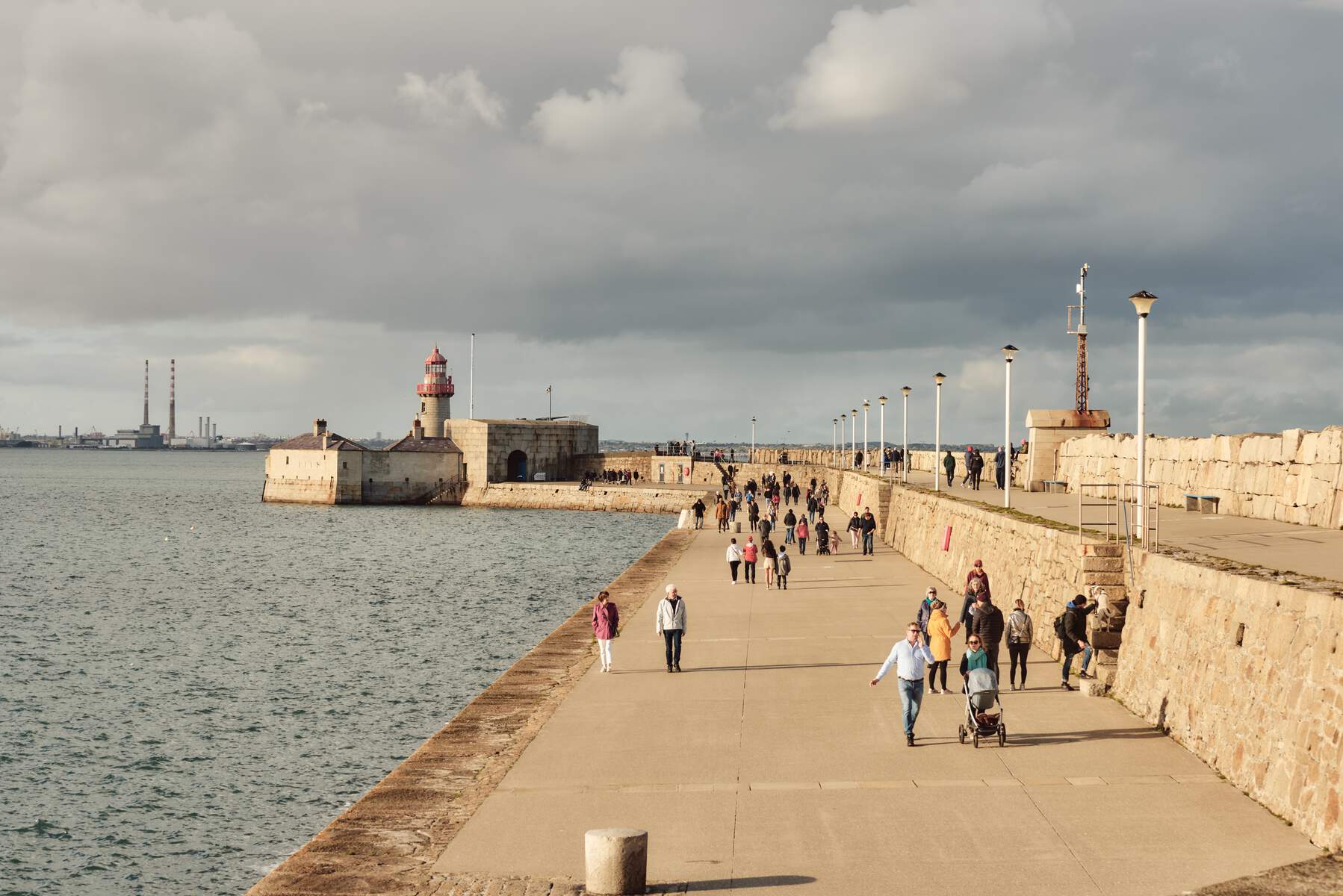 Further south the former Viking settlement of Dalkey is an affluent suburb where the likes of Bono, Enya and Van Morrison call home. Come to people watch but stay for a sunrise dip at the Vico Baths, which draws a discerningly cool crowd from the city. 
The city's north side too is decorated with postcard-worthy pitstops. In handsome Malahide you can enjoy a foray at the medieval castle and its impressive grounds before stopping off for a coffee at the marina or perusing the latest fashion at one of the town's chic boutiques.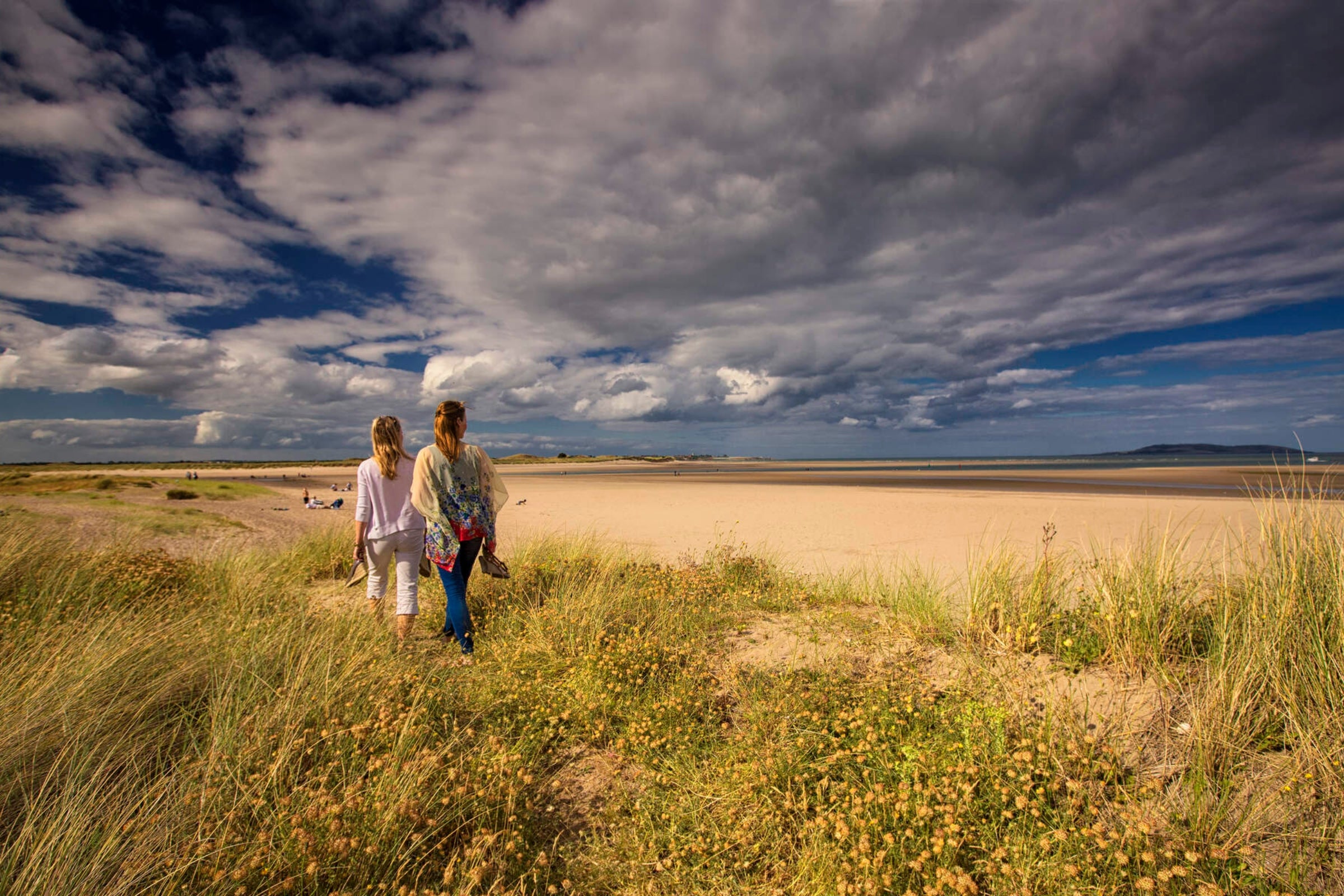 History buffs will love the peninsular village of Howth, with its transport museum (the oldest vehicles date from 1883) and 19th-century Martello Tower, both of which are overlooked by clifftop trails that have unparalleled views of the rugged coastline. 
Whether walking trails, water sports or food are your passion, the fishing port of Skerries offers a peaceful reprieve from the city. Rich in history, this craggy town whose name means 'rocky islands' is best enjoyed from both land and sea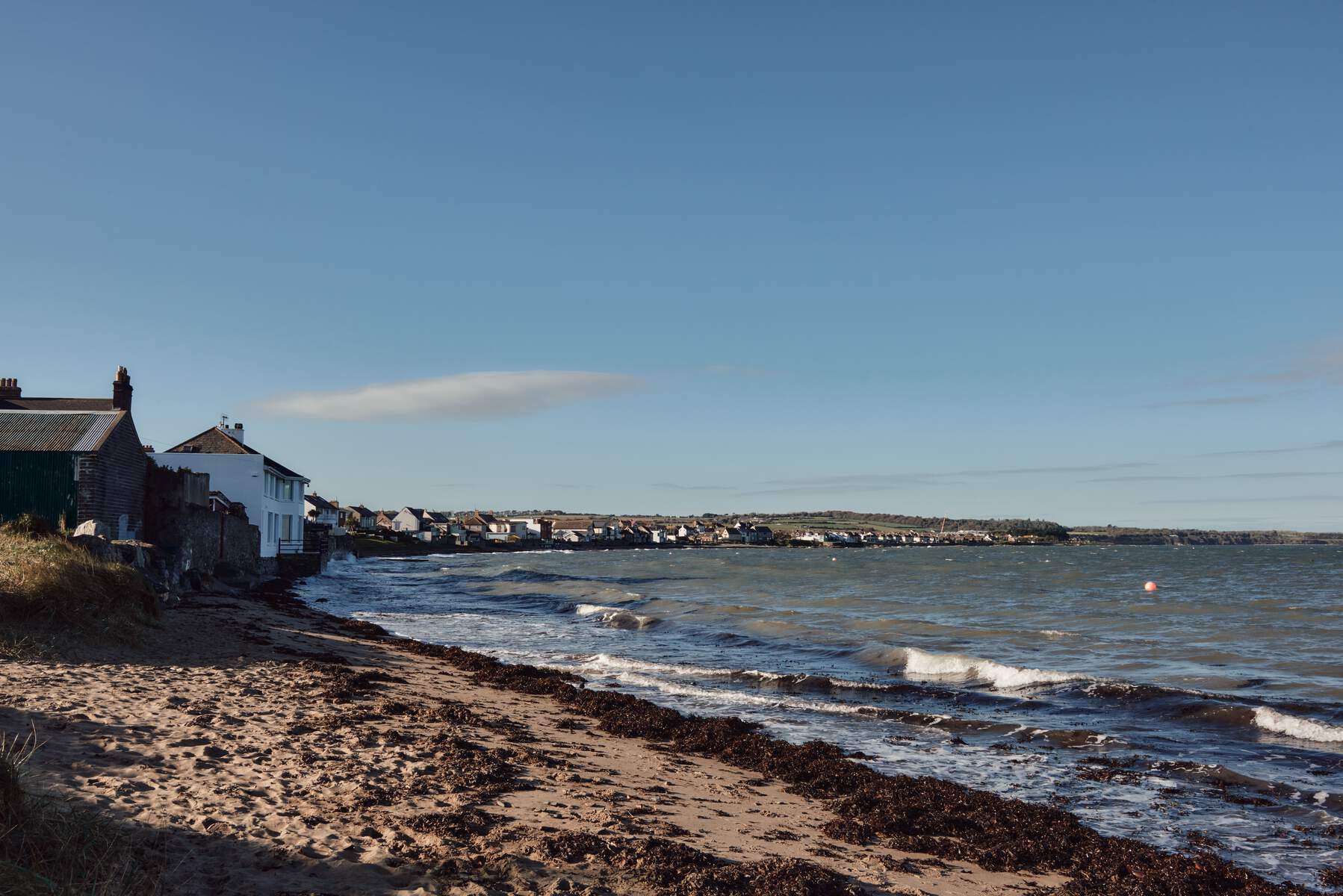 ---
Exploring Dublin Bay beaches
From hidden coves to vast sandy shorelines, the beaches of Dublin Bay easily contend with the best along Ireland's eastern coast. 
Dollymount Strand, the closest large beach to the city centre, is a sandy 5km stretch and an important nature reserve. Conditions here are perfect for paddle-boarders and kite surfers to take to sea and sky. 
Swimmers too are spoiled for choice across Dublin Bay. Killiney Beach, with its white sand, coffee huts and sheltered coves, is the ultimate spot for a picture-perfect sunrise dip. Seasoned swimmers favour another Blue Flag beach, Seapoint, which is easily accessible via steps and is best visited at high tide when the rocks are well concealed. 
Along with Martello Towers, Dublin Bay is dotted with lighthouses, and the South Wall stroll reveals one of Dublin's most recognizable landmarks: the Poolbeg Lighthouse. The walk to the fire-engine red structure is especially scenic with splendid views of the twin Poolbeg chimneys and the city laid out behind you. 
Killiney
Things to see & do
Beaches & coast
Seapoint
Things to see & do
Beaches & coast
---
Dublin Bay walks
From meandering clifftops climbs, well-worn trails and sprawling parklands, Dublin Bay's walks have plenty to keep your feet moving. 
Just outside the city centre in the charming coastline suburb of Clontarf, St Anne's Park tennis courts, walking trails and playground offer northsiders a sprawling estate to enjoy. The park also hosts a spectacular farmer's market each Saturday morning.  
At the far end of the Coast Road, the Howth Cliff Walk is a one of the city's best ambles, the path winding its way through the gorse bushes and providing gorgeous views of  Ireland's Eye and The Baily Lighthouse. Most of the trail requires surefootedness, but the cardio is well worth the reward at the summit.  
Sandymount Strand's impressively long stretch of coastline includes a promenade lined with benches, where you can stop to enjoy an ice cream, do some people watching or just take in the glorious sunsets. 
For adrenaline junkies, Killiney Hill walk is a short but steep incline through trees and gorse. Those who reach the summit with any breath to spare are suitably rewarded with 360-degree views of Dublin Bay.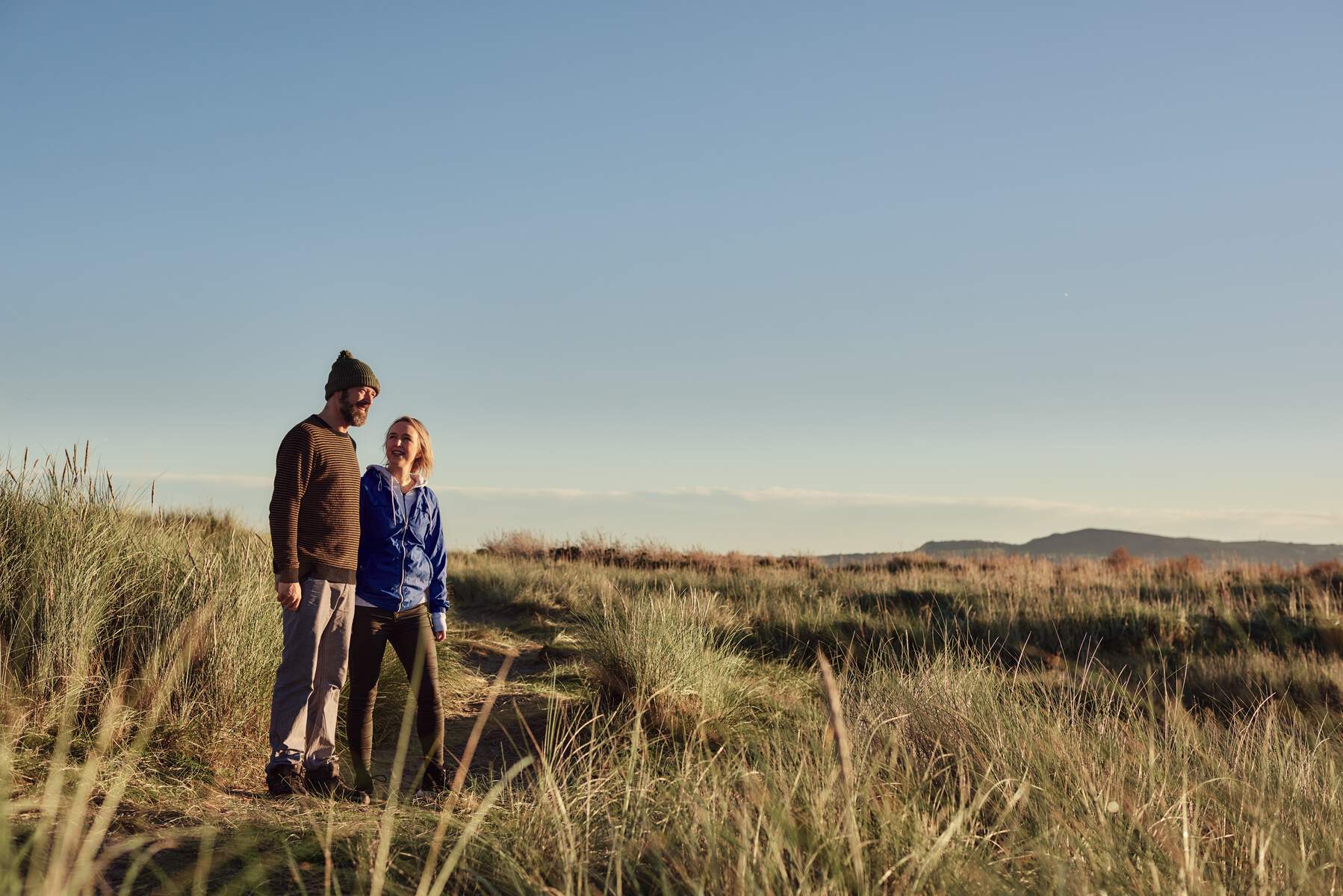 ---
Dublin Bay cruises and tours
Perhaps the best vantage point from which to really appreciate Dublin Bay is from the water. Options are plentiful here: Dublin Bay Cruises sail between Howth and Dun Laoghaire, Go Sailing offer sailing trips on a 54-foot yacht and it's easy to get paddling with kayaking.ie.  
Looking back on the cityscape, taking in views stretching from Howth to Dun Laoghaire, and Poolbeg Lighthouse to the flagship Pigeon House towers, you're bang in the middle of the biosphere. 
---
Eating and drinking in Dublin Bay
From seaside pitstops to fine dining destinations, Dublin Bay has plenty of options to satisfy your appetite. Most menus will naturally emphasise a wide range of seafood, from the fritto misto at The Fish Shack in Malahide to a classic fish and chips from Beshoff Bros in Howth. In Skerries, the fish pie from Blue Bar is also worth looking out for.  
Dun Laoghaire natives flock to Oliveto at Haddington House, while in Dalkey, a trip to Ouzos for steak and seafood is always a good choice.  
Finally, a word about the world-famous Dublin Bay Prawn. Despite its name, it's neither a prawn nor is it even from Dublin Bay, but these delicious lobsters are native to Irish waters and do feature on many a Dublin Bay menu.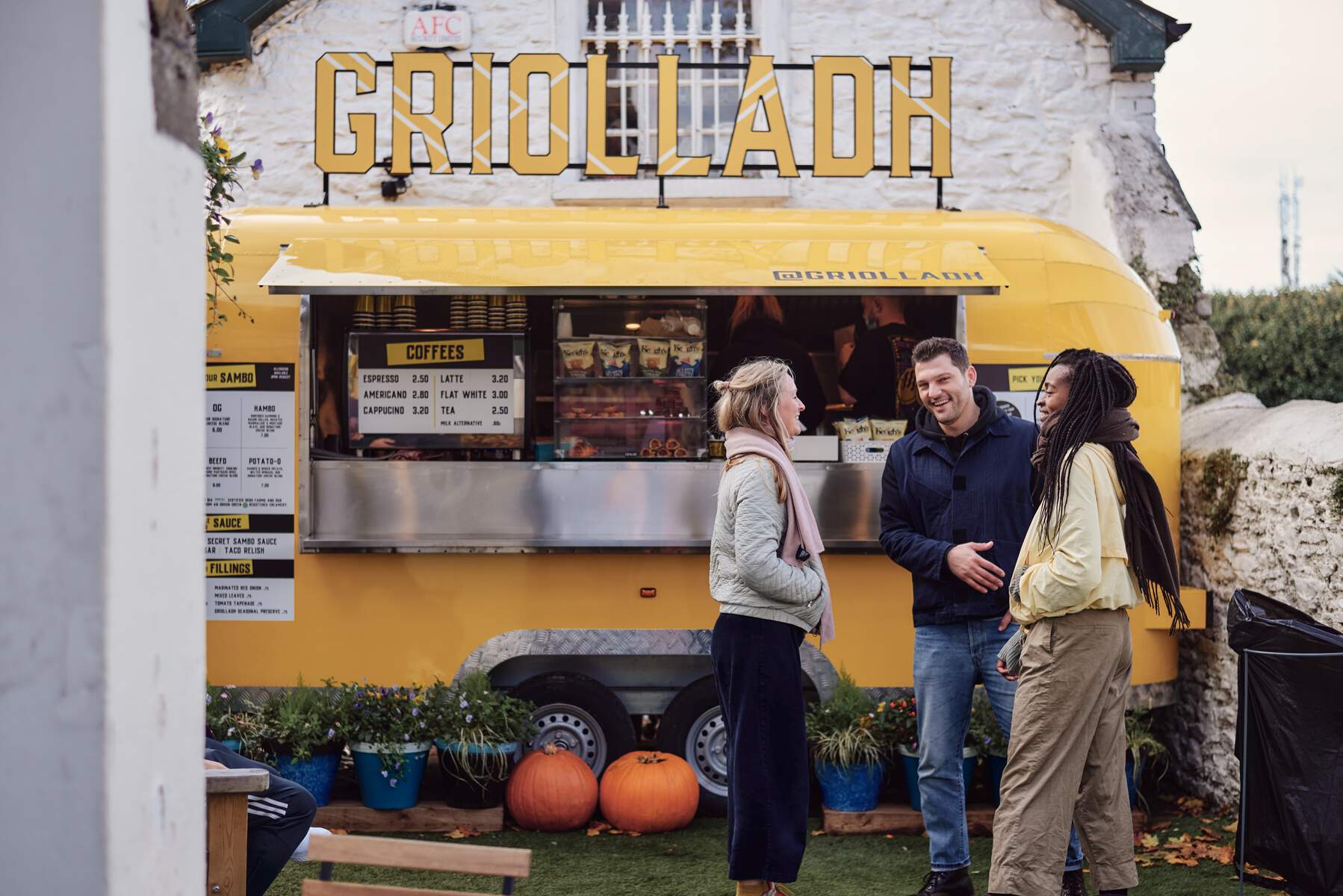 ---
Explore Dublin's great outdoors
If you want to explore more of the great outdoors in Dublin, here's three stunning walks in the Dublin Mountains to choose from.
---