Guides
Things to do in Dalkey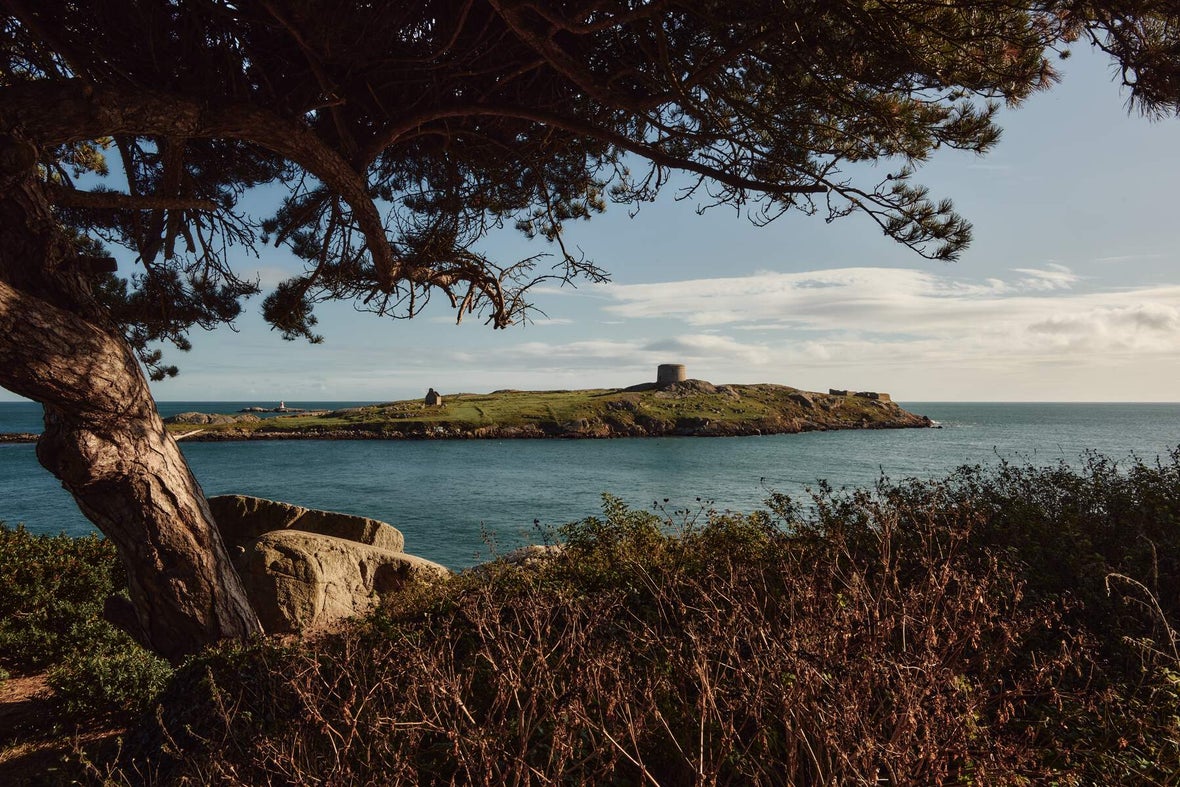 Take a wander around Dalkey and you'll soon realise why so many famous residents call it home.
From the narrow streets lined with book shops and fancy delis to the paths leading down to the striking coastline, Dalkey feels like a small world unto itself. Best of all, it's only half an hour from the city centre, making it an ideal spot for a day trip.
Whether you want to lace up the hiking boots and set off on a walk along the coast, or simply hop between the restaurants and bars along the main drag of the village, there's plenty to do in Dalkey.
---
Great walks
When you arrive at the DART station, you'll often see walkers setting out towards Dalkey and Killiney Hill for one of Dublin's best walks. The trail weaves through the village down to the coast, following the shoreline on Vico Road until you reach the top of Killiney Hill. Along the way, you get to snoop at some of Dublin's fanciest addresses, with mansions belonging to people like Bono, The Edge and Van Morrison hidden behind the palm trees. Matt Damon and his family spent a few months here in 2020 and declared it "one of the most beautiful places we've ever been".  
If you don't want to walk along the coast first, you can simply head straight to Killiney Hill for a stroll through the park. There are several trails weaving through the meadows and woodland, with glimpses of the sea visible through the trees. Stand on the Obelisk at the top of the hill and the whole of Killiney Bay is spread out beneath you as far south as Wicklow. The view reminded 19th century Dubliners of the Bay of Naples, which is why so many of the roads around here have Italian names.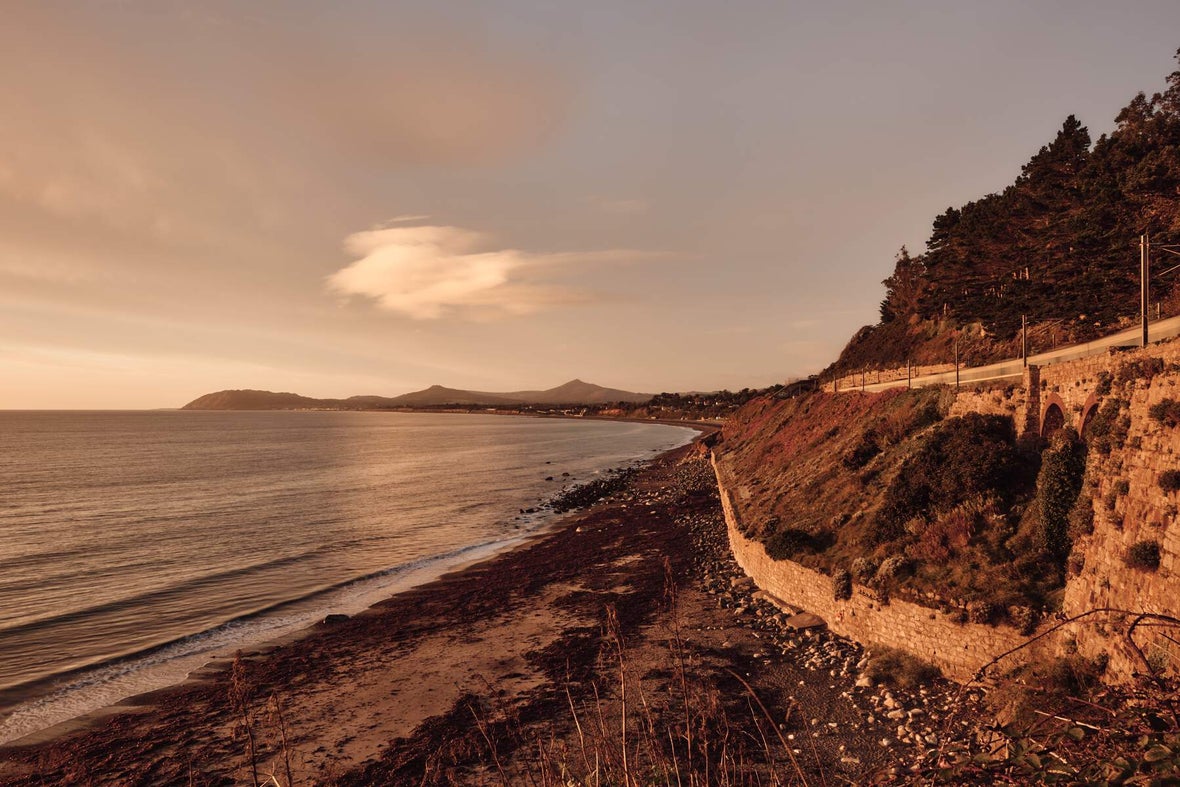 ---
Other things to do
Just behind Killiney Hill, the old Dalkey Quarry has been converted into Dublin's best rock climbing centre. Under the watchful eye of expert instructors, you'll learn the ropes and make your way up the rock face before abseiling your way back down.  
For a sea view of the Dalkey coastline and a close encounter with its resident seals, head out on a kayaking tour of the bay with Kayaking.ie. For a really picturesque paddle, book one of their sunset tours. You can visit the goats of Dalkey Island courtesy of a boat trip with Ken the Ferryman; along the way you might run into a visiting pod of dolphins.  
Costumed characters are on hand at Dalkey Castle, recounting tales of medieval Ireland through lively demonstrations and storytelling. Dalkey's rich literary heritage is celebrated in the castle's Writer's Gallery, with exhibits on James Joyce, Samuel Beckett (who was born here) and Maeve Binchy, who lived nearby.  
To get a sense of more recent history, take a tour of Mornington Garden, a private family dwelling where the owner will guide you through the plants, trees and flowers planted between 1935 and 1940.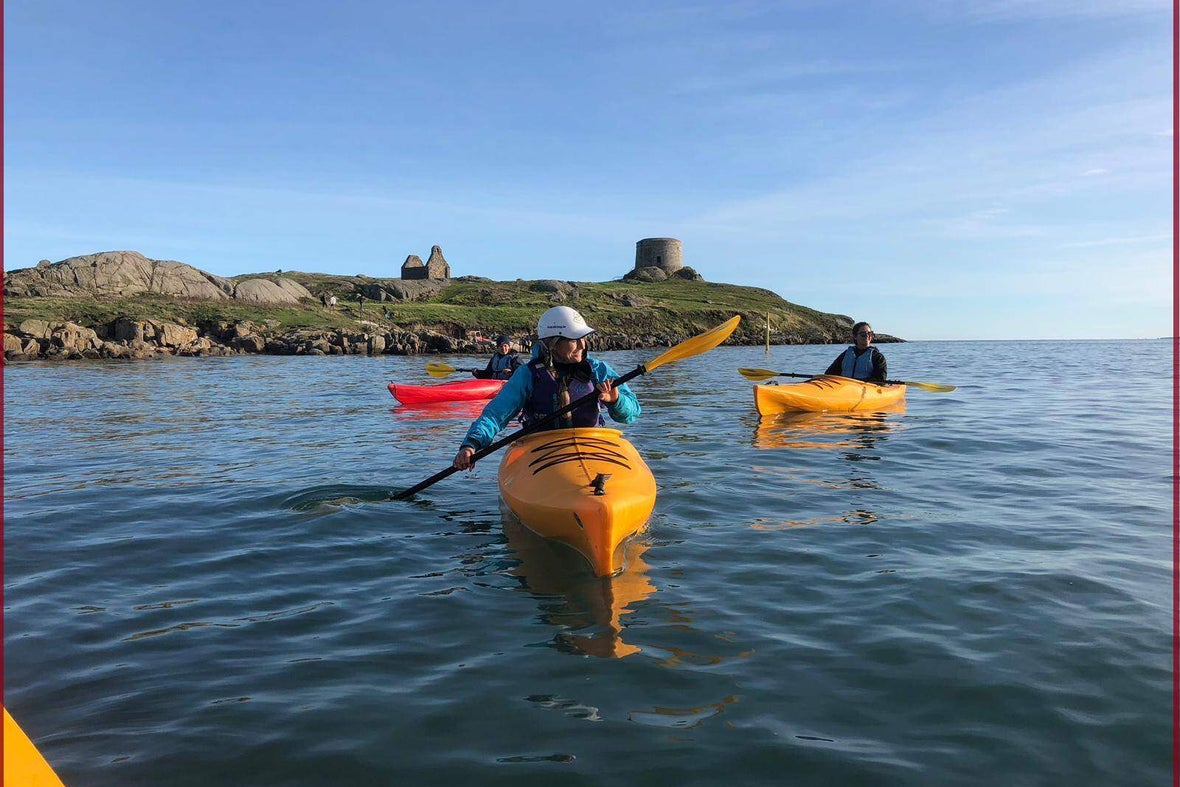 ---
Places to eat
For a relatively small village, Dalkey isn't short on a restaurant or two. Gastropub the Dalkey Duck has a spacious outdoor terrace that's a dream on sunny days, but a firelit interior that's perfect for a cosy dinner. They do a great Sunday roast and you'll often spot local seafood on the menu, particularly during lobster season which runs from March to October. The Queen's is another local gastropub, which dates back to 1745 and serves up dishes like a rich duck confit terrine and a creamy seafood chowder.  
There's more of a French flavour over at the Guinea Pig, with bistro classics like moules frites and Dublin Bay prawns flambéed in Cognac. Their early bird menu is great value, too. If you want to pick up a picnic before heading out for a walk, pop into Thyme Out, a gourmet deli where you can pick up homemade breads and salads alongside heartier meals to eat on the go. On a sunny day, there's almost always a line of ice cream aficionados outside Bel Gelato, where you can pick up a scoop of salted caramel or sour cherry sorbet.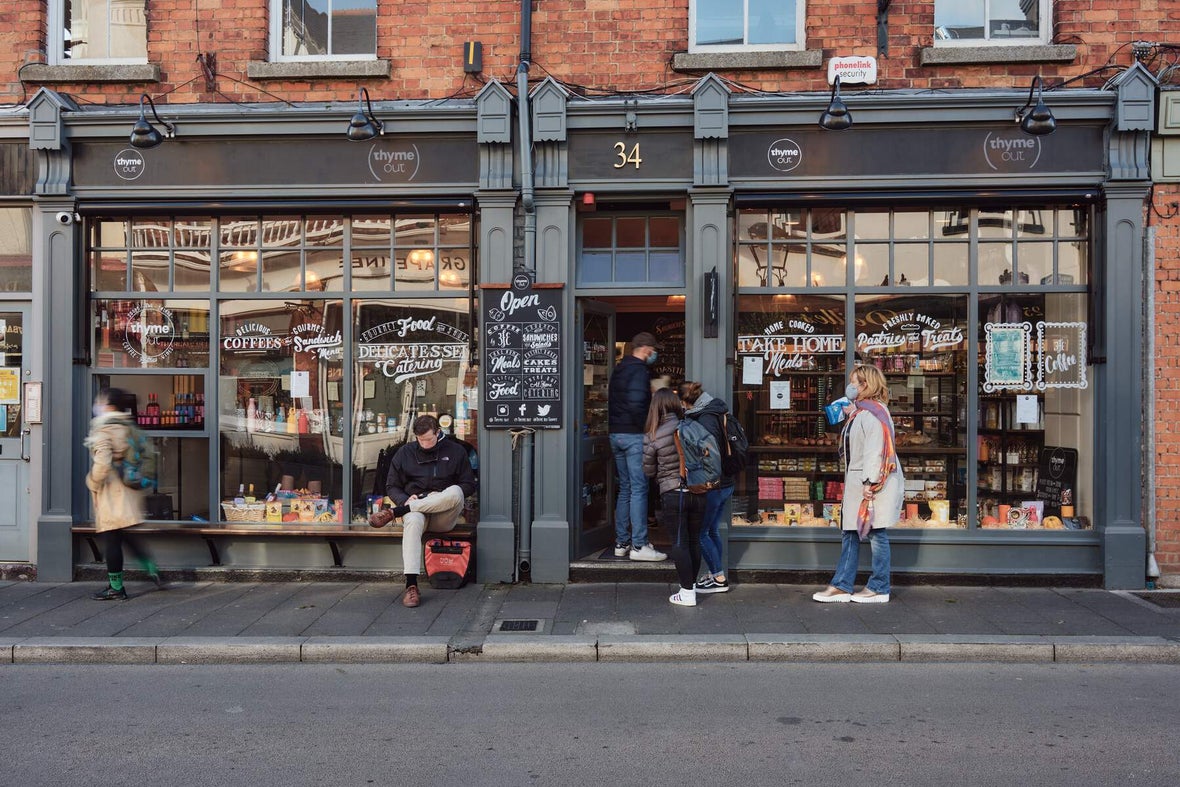 ---
Places to drink
A long running favourite among the locals, Finnegan's of Dalkey is a friendly neighbourhood pub with an excellent list of rare whiskeys and Irish gins. You might even see a few famous faces sitting alongside you, with Bono said to be a fan. Their outdoor tables are also great for people watching. Another classic local is The King's Inn, a cosy pub where you'll often find live music or a quiz taking place.  
For a coffee on the go, head to Select Stores Dalkey where you can also pick up fresh juices and wholesome snacks.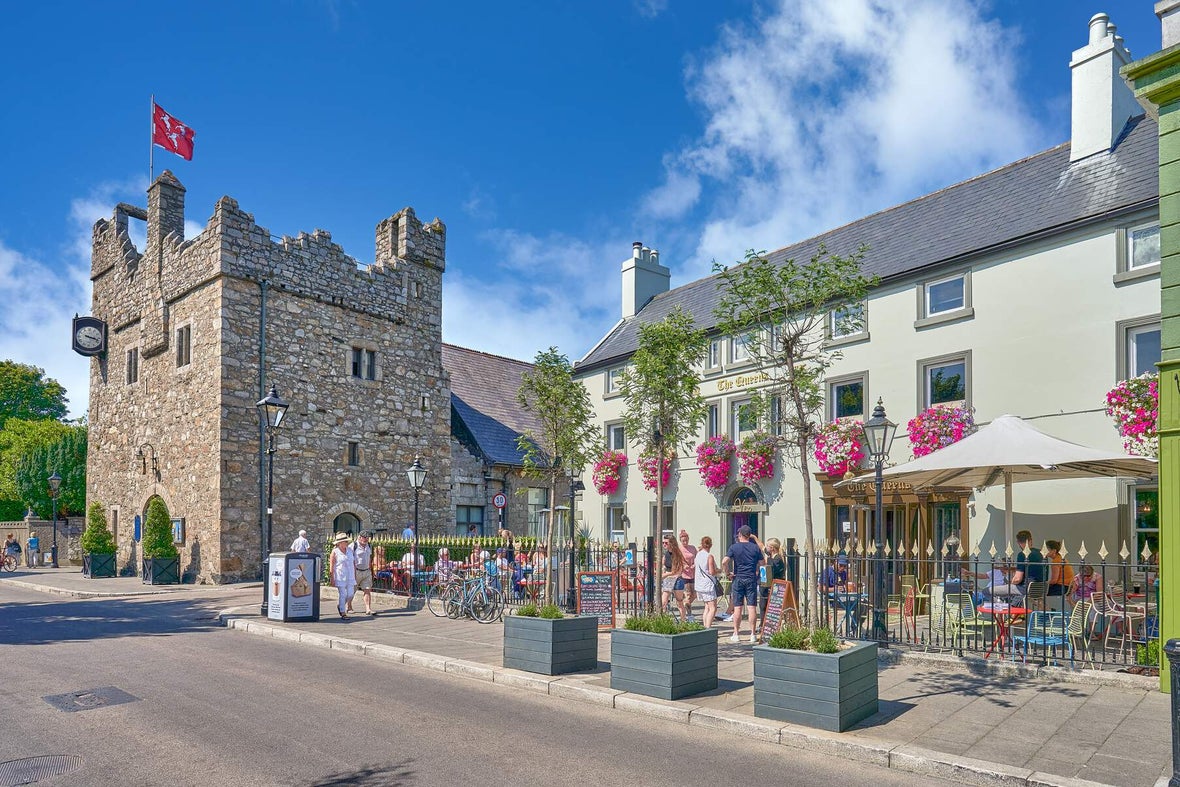 Fancy seeing what else you can see along the shore? Explore the stops along the Dublin Coastal Trail.