Guides
The best fish & chips in Dublin
Media caption
Taste Dublin's top fish and chips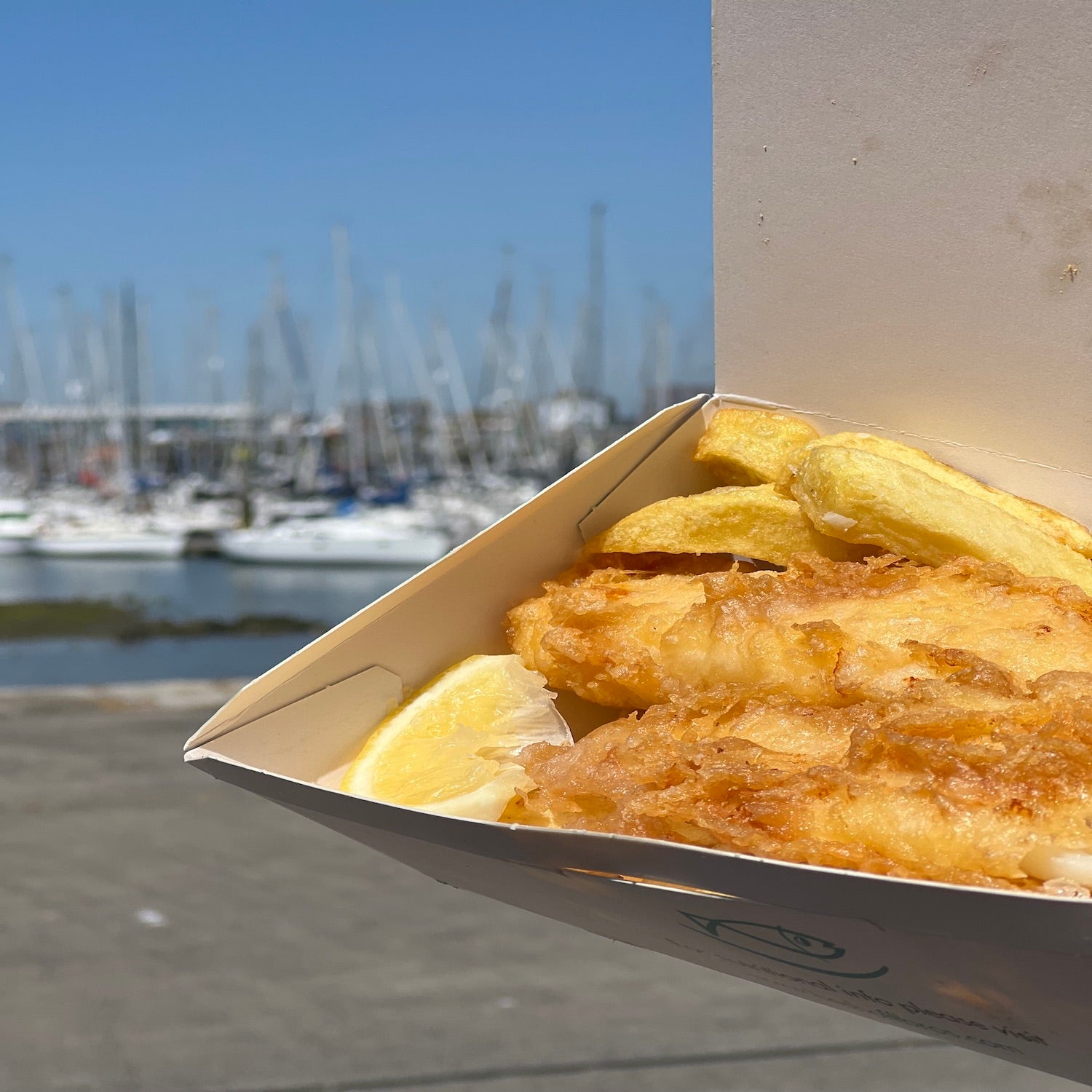 Media caption
Taste Dublin's top fish and chips
Alongside the annual sunburn and the first 99 of the season, nothing kicks off the summer quite like the deliciousness of fish and chips from your local chippers.
But much like everything in life, everyone has their favourites. Whether beer-battered, smoked or served with a wedge of lemon, Dublin serves fish the way it should be: fresh, crisp and affordable.
For #NationalFishAndChipsDay on June 7, we asked you where the best fish and chip spots are in the capital — from classic chippers in the city centre to seafood shacks overlooking the sea, here are the places that you voted the best.
A quick history of fish and chips
Fish and chips, though considered an English classic, are actually traced back to 15th-century Portugal, where Jews, outlawed from Spain by way of the Spanish Inquisition, fled west to practice their creed in secret. Cooking is not allowed on the Jewish Sabbath, so Sephardic Jewish families would prepare food on Friday afternoon that would last the next 24 hours. One of those dishes was a white fish, typically cod or haddock, fried in a thin coat of flour or matzo meal. The batter preserved the fish so it could be eaten cold and without sacrificing too much flavour for the next day. It was, as you might imagine, an instant hit. 
Another key factor in the widespread popularity of the humble fish and chips in Ireland was the arrival of Italian immigrants in the late 19th Century, they opened Ireland's first fish and chip shops. Now, you wouldn't get far without seeing a fish and chip shop on your travels. 
Today, anything from hake to skate to pollock can be filed as fish and chips––with puffed, crisp batter adorned and sea salt crystals all atop briny flakes of white fish. Who could say no? Whether you call it a chipper (Irish) or chippy (UK) there's one thing we can all agree on: lots of salt, and lashings of vinegar. 
---
The best fish and chip shops in Dublin (as voted by you)
Kicking things off in the city centre is the Embassy Grill, known for its smoked cod (hand-cut to approximately 200g, battered and fried) and thick milkshakes. Few things can be bought for under €10 and make you feel better. Bonus points if you get in a walk along the River Dodder thereafter. 
Few things hit like fish and chips at the seaside. And for good reason: the salty air. Locals of the coastal town of Blackrock say Kelly & Coopers can't be beaten, with "so crispy and fresh. Best fish and chips I've ever had!" being the general consensus. For the true Dublin experience, go for a swim in the Irish sea beforehand to work up an appetite. 
A Dublin staple. Walk into any Burdocks (as Dubliners call it) and cast your eyes upon the dozens, if not hundreds, of celebrities who have graced the Dublin chippers with their presence. Most recently, Bruce Springsteen, Robbie Keane and Imelda May made their way to Christchurch (their flagship store) to witness the chipper's story etched into the bricks and mortar. Pro tip: ask for their famous 'crispy bits' –– crunchy, fried potato flakes they add to the top of the bag.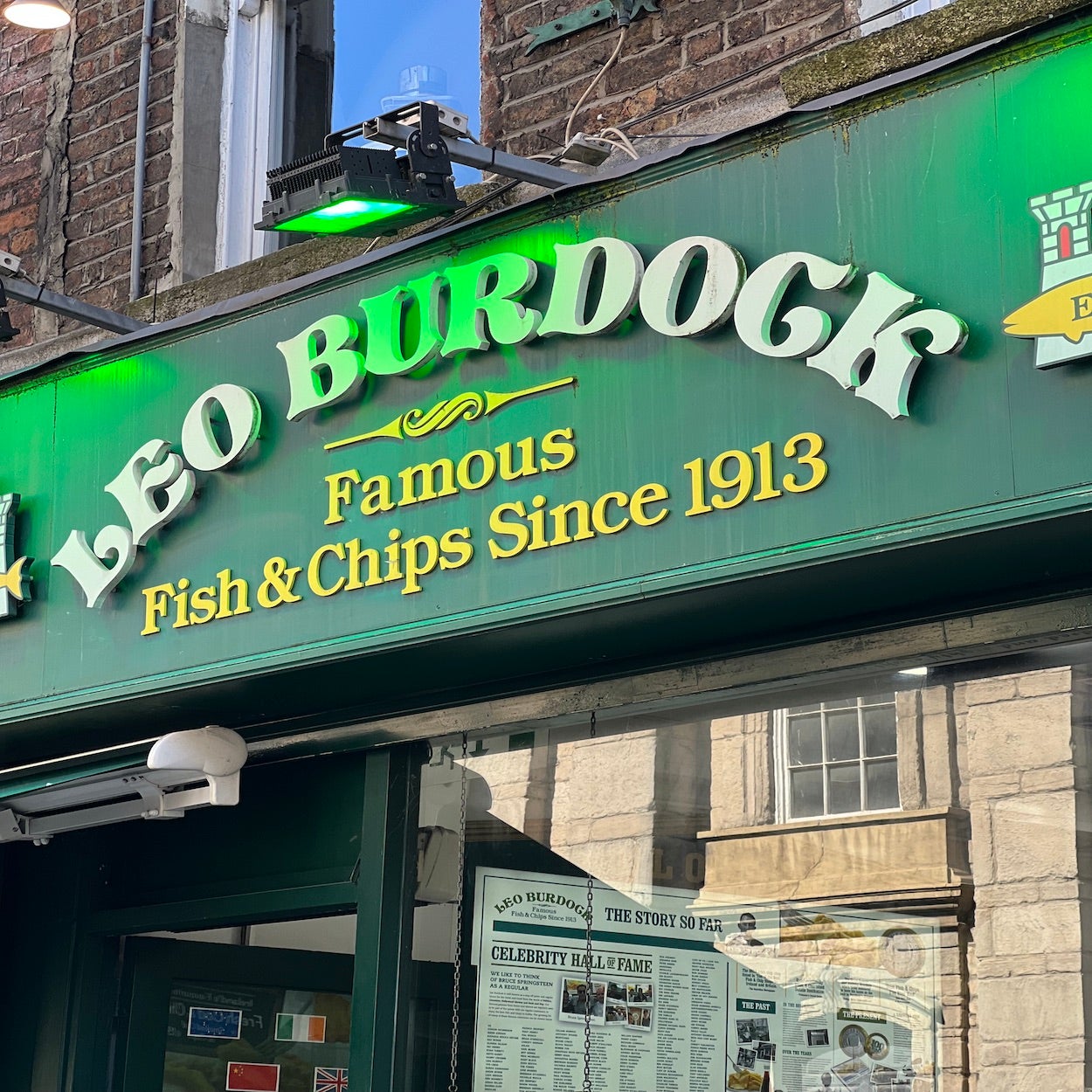 Serving up what they claim are the freshest fish and chips in the capital, Fish Shack is located on the famous Dún Laoghaire pier and has been helping to cure the sore heads of Sunday mornings for longer than anyone can say. For those looking to deviate from the norm, get there early for their sensational fish tacos, which sell out almost always before lunch. 
It mightn't have the same pedigree as the older stalwarts, but relative newbie Fish Shop is one of Dublin 7's many prize-winning eateries and the ideal destination for the fish and chip lover who also wants a glass of wine. Ornate and intimate, the special menu regularly features cockles, crab and clams for those looking to venture further afield.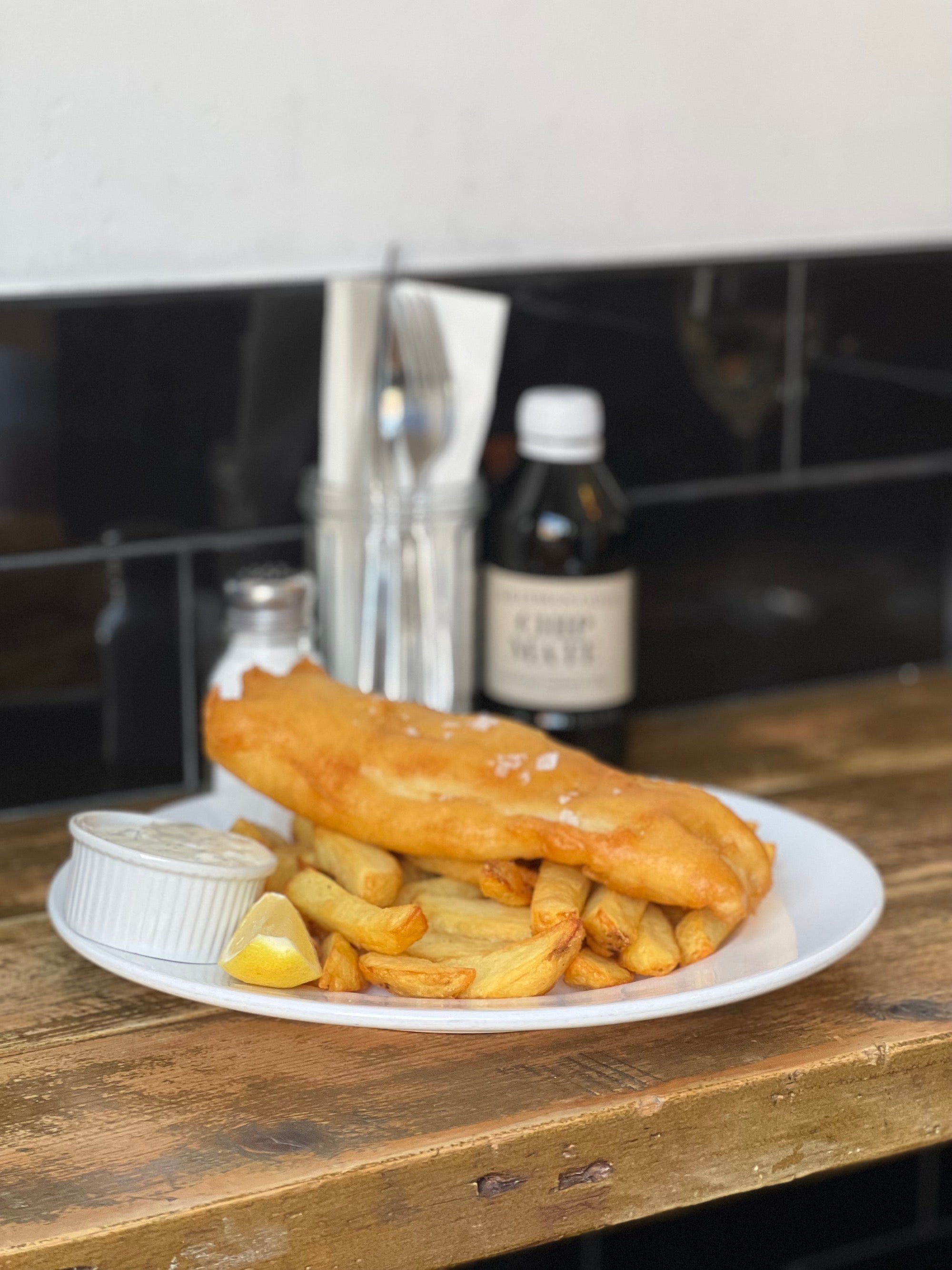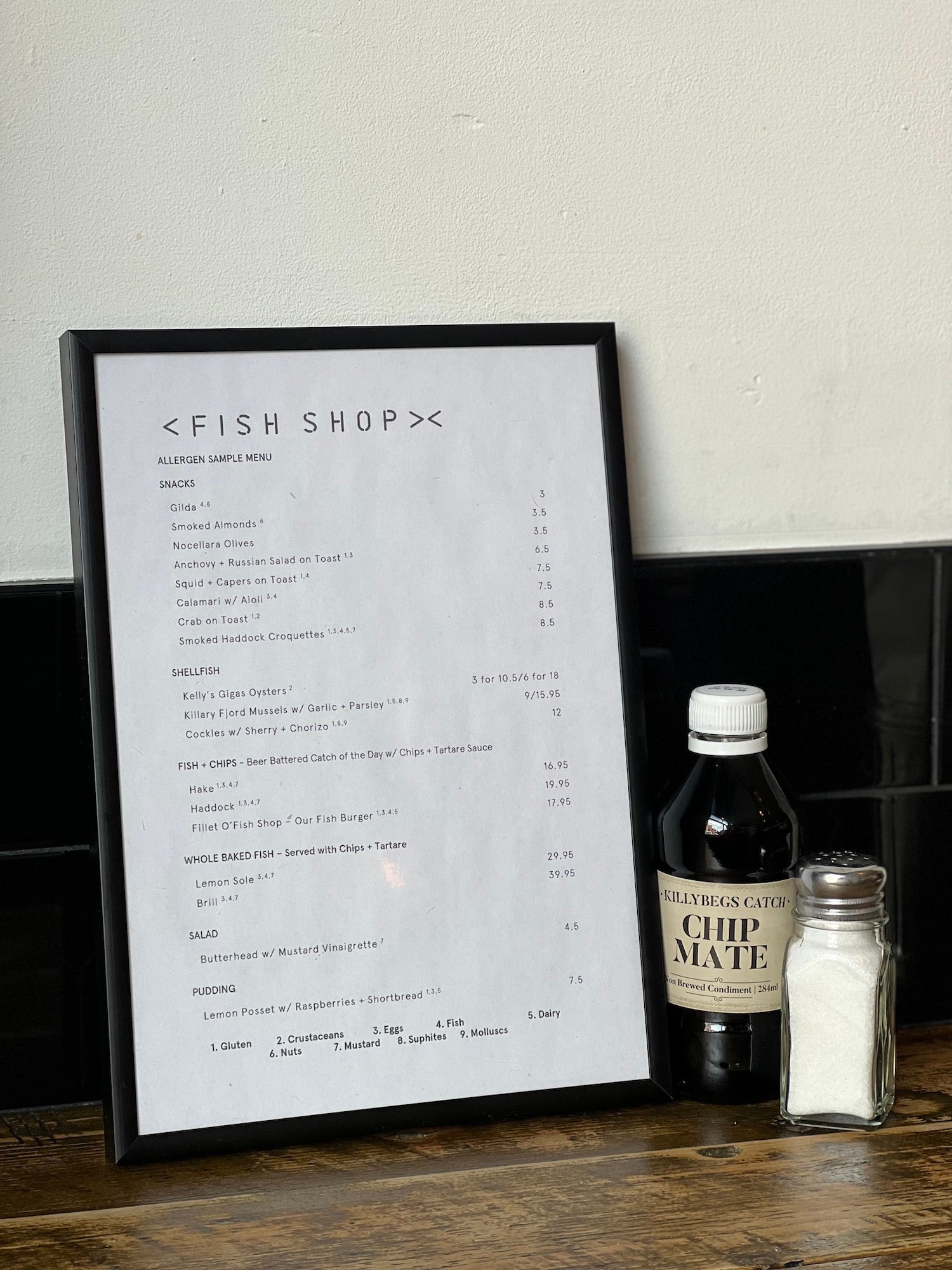 A Dubliner's favourite, Macaris is synonymous with birthday parties, post-pint hunger and a tried-and-tested method that gets locals back again and again. With 50 years of experience under their belt, these guys know their way around fresh Atlantic cod and Maris Piper golden chips like no one else. 
Located just a stone's throw from the sea in the North Dublin fishing village of Howth, seafood restaurant and market fishmongers Beshoff Bros boast a wealth of seafood knowledge, supplying a number of Dublin's best restaurants daily. On the menu, you'll find seafood classics like fish pie and lobster as well as their famous fresh fish and chips. Locals wouldn't go anywhere else if you paid them. 
8 | Ferraris, Ringsend
Nestled into the background of the Dublin Docklands on Thorncastle Street in Ringsend is Ferraris, an on-the-go, no-nonsense takeaway with crispy chips, affordable prices and no scrimping on taste. In the 30 years it's been around, few things have changed about the takeaway––and that's just why locals like it.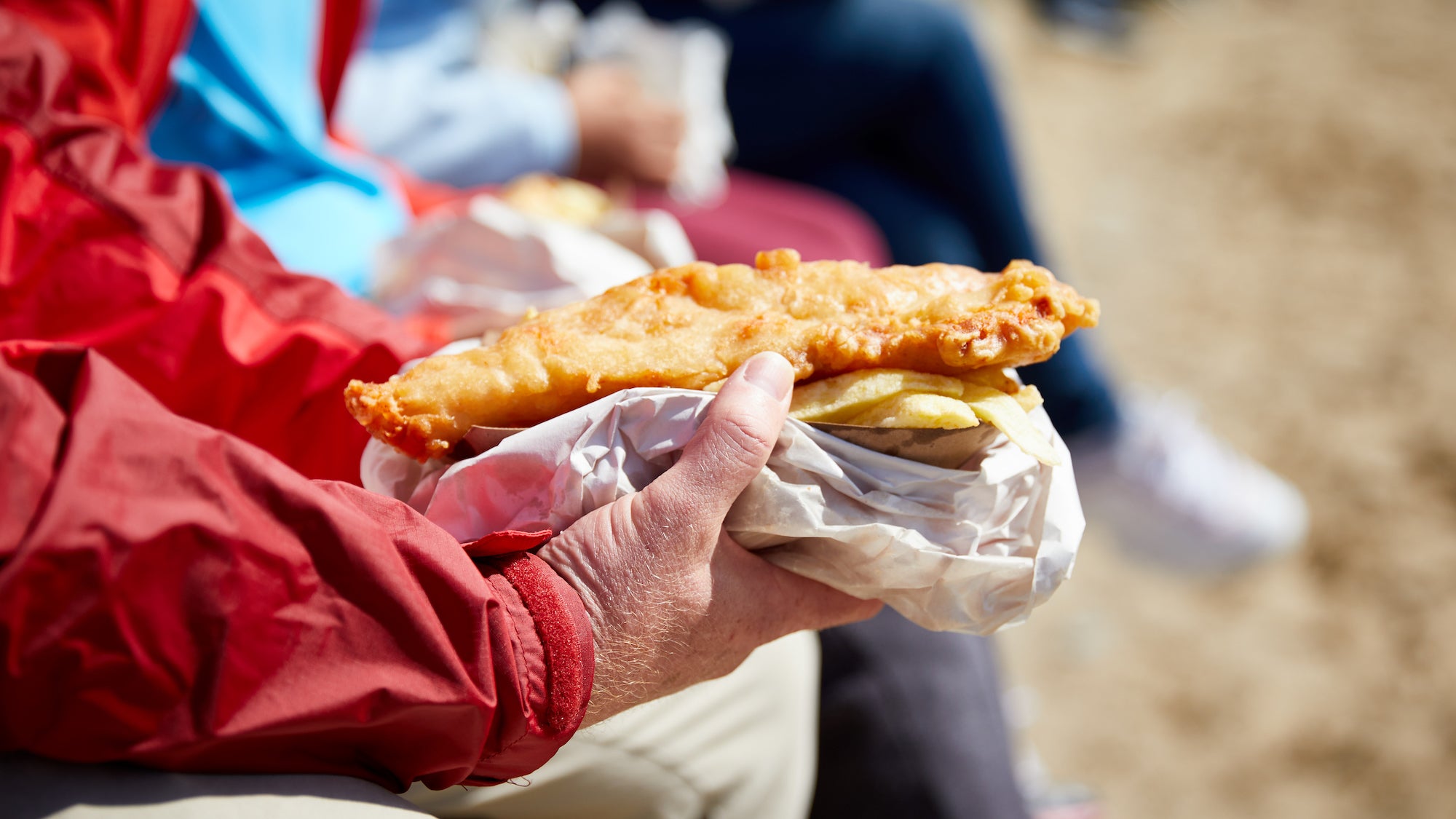 SOLE is all about a contemporary take on fish and chips. Awarded best 'Luxury Seafood Restaurant in Europe' every year since 2019, this city-centre restaurant is a favourite of celebrities (Ed Sheeran, Olivia Wilde and Harry Styles have all dined there) as well as local gourmands, who can't stop coming back due to the beautiful food and incredible service. May we recommend the carpaccio and oysters for those looking for a taste of modern Dublin. 
Calling themselves "the first Irish eatery to cater to them all," McGuinness' in the heart of the city is a chipper with a difference; the whole, extensive menu is also available as a vegan option. With separate ovens, deep fat fryers, oils and batter, the regular chipper experience can now be eaten by those with allergies, intolerances or preferences. And the risk has paid off handsomely: McGuinness will almost always have a queue, but stick with it––it's worth it. 
---
If fish and chips whets your appetite for more fruits of the sea, here's our choice of the best seafood restaurants in Dublin.