Guides
The best seafood restaurants in Dublin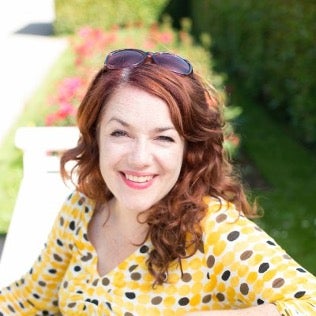 Aoife Carrigy
Aoife Carrigy is a freelance writer and editor specialising in food, drink and travel. She is the wine and drinks columnist for the Irish Independent Weekend Magazine and co-author of "Cornucopia: The Green Cookbook."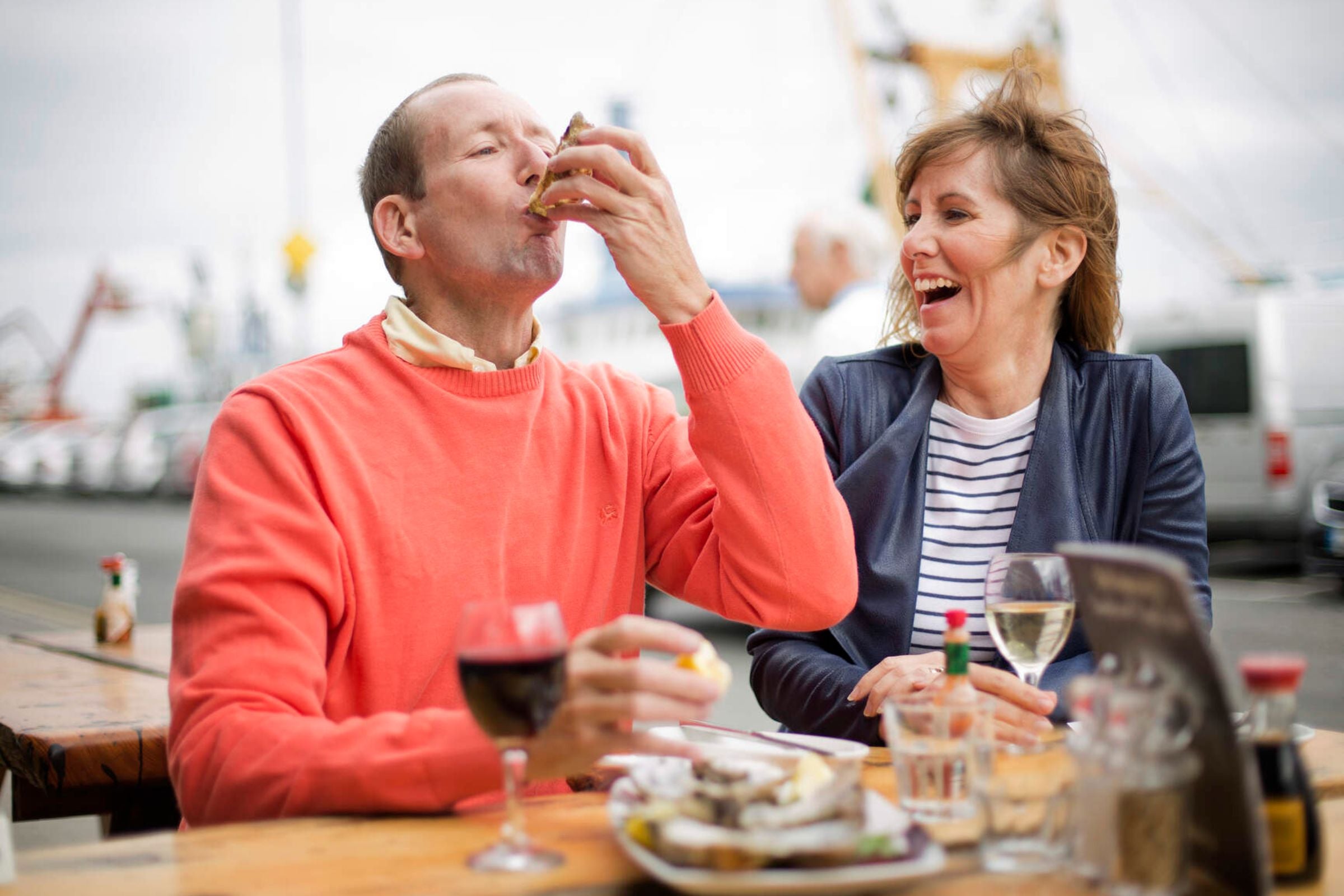 It seems only natural that Dublin City and Bay would have some of the best seafood restaurants in Ireland, an island nation surrounded by the cold waters of the Irish Sea and Atlantic Ocean.
It wasn't always that way: for centuries Ireland's relationship with seafood was oddly distant and difficult, but in recent decades locals have gained an appreciation and appetite for the world-class food from their own home shores and waters. Today you can eat pristine Irish seafood at every price point and in all sorts of settings around Dublin city and its surrounds, from harbour-side terraces and funky food trucks to sophisticated city-centre dining rooms. Don't miss the local treat of Dublin Bay prawns (Nephrops norvegicus), which are neither prawns nor native to Dublin Bay itself, but rather a lobster-related langoustine caught further afield in Irish waters, with a long tradition of being landed in the bay's historic harbours such as Howth.
Read on for Aoife Carrigy's round-up of the best seafood restaurants in Dublin city and suburbs.
Harbour-fresh fish at Howth
Howth is a mecca for seafood lovers, who come to the picture-perfect peninsular village to buy the freshest of catches landed straight from the boats onto the fishmongers' counters and into the kitchens of the many restaurants and cafes that line this working harbour.
Overlooking the East Pier is King Sitric Fish Restaurant, where the second generation of the MacManus family maintain the highest standards of provenance and delivery of locally caught shrimp, lobster, crab and prawns.
Over on the West Pier, join the queue at Octopussy's Seafood Tapas, owned and supplied by Dorans on the Pier fishmonger, or you can book ahead to drink in the floor-to-ceiling view out to Ireland's Eye and Portmarnock Strand from the smart first-floor dining room of Aqua Restaurant. Locals love to head up the hill to Mamó for creative treats like lobster croquette and their signature 'cod chip' (the best of both in one irresistible snack).
---
Southside seaside villages
Dublin's string of coastal villages is dotted with little jewels of seafood eateries. Glittering the longest of these – and still reinventing itself – is Cavistons of Glasthule, just a block inland from Sandycove village. This southside institution began life as a 1940's fish-shop and has morphed into a gastronomic emporium and neighbouring two-floor destination eatery, Cavistons Seafood Restaurant and casual Seabar.
A couple of DART stops away in Monkstown, Lobstar charms well-heeled locals with both classic and inventive takes on quality local shellfish (think bisque and New York-style Lobster Roll alongside shellfish curries). Between the two, on the Sandycove side of Dun Laoghaire seafront, Fish Shack is a more casual affair, somewhere to grab Atlantic prawn tacos, a haddock burger or San Fran fish stew as well as some of the best fish 'n' chips in town. Kids eat for free Monday to Wednesday, making it extra family-friendly (there is a second branch in the charming northside marina town of Malahide). 
---
Selling shellfish
Besides living on in song and statue, Molly Malone's spirit is alive and well at several shellfish specialists in Dublin. Top of the class are Temple Bar siblings The Seafood Café and Klaw (the latter self-dubbed an 'oyster and crab shack') with their popular #Shucknsuck oyster happy hours. Both are the creations of Niall Sabongi, a wholesale fishmonger turned serial restaurateur. Look too for his Salty Buoy Food Truck serving lobster rolls, fresh oysters and hake Kyiv in park ups and markets around the city.
Other stalwarts for shellfish include Georgian Dublin's Matt the Thresher, whether for a quick-hit open sandwich of wild Irish crab of full-blown seafood platters, and the open secret that is Michael's tucked away not-so-quietly in the southside suburb of Mount Merrion (see below).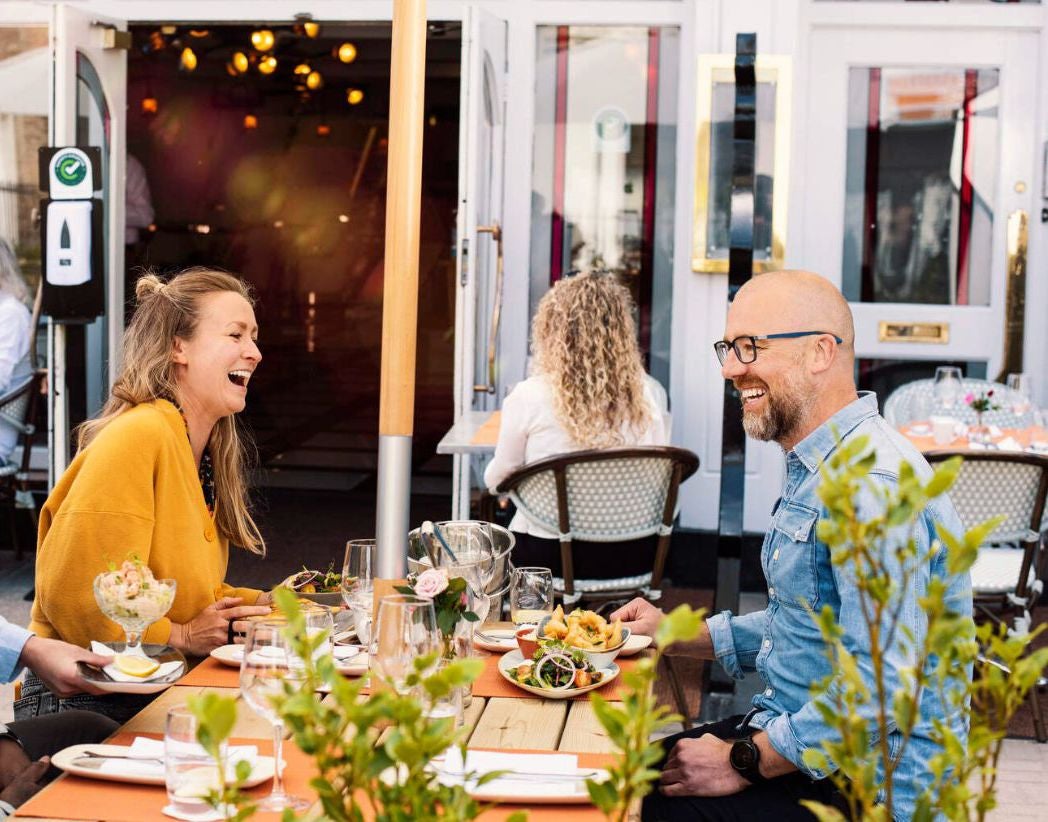 ---
For a fancy fish supper
Chef-owner Gaz Smith has grown Michael's from a modest neighbourhood restaurant into a veritable empire, first adding the neighbouring casual Little Mike's and, more recently, Big Mike's in the coastal village of Blackrock, where the gleaming decor sets the scene for the fanciest of feasts. Wherever you land, prepare to blow the budget in the best possible fashion, with temptations like Balscadden Bay lobster bisque with seared hand-dived scallops, prawns and cockles or their signature sharing platter featuring prime fish of the day with Lambay Island crab, lobster fishcakes, Clogherhead prawns, cockles, mussels, lemon sauce and perfectly crisp chips.
In Temple Bar, Rosa Madre also plays an excellent seafood game, with live crustaceans and a wet fish counter greeting customers in tandem with suave owner, Luca de Marzio. Highlights include sea bream tartare, lobster tonnarelli and an eye-catching, table-side filleting of salt-crusted fish cooked on the bone.
---
Fish and chips
Fish and chips are more than just a quick meal in Dublin. The city's chippers (as they're known here) are an institution that have played an integral part in the local food culture long before it became aware it had one. For the purist experience of perfectly battered cod and chips, beeline to Leo Burdocks at Christchurch or Beshoffs Bros in Howth, both of which have various other outposts across the city.
Dun Laoghaire and Howth have excellent food truck options directly on their piers, at Fish Shack and Baily Bites at Kish Fish respectively, which complement quality fish 'n' chips with some creative menu options. (Baily Bites's Chowder Bread Bowl will warm you up on a brisk day.) For fish and chips with a gourmet twist, Fish Shop on Benburb Street near Smithfield make their beer-battered fish 'n' chips with a choice of prime fish like brill, plaice or hake, and pair it with one of the best wine lists in the city.
---
Want to explore the city's coastline while waiting for your dinner reservation? Explore our guide to the Dublin coastal trail.