Guides
The 8 best spots for a Dublin sea swim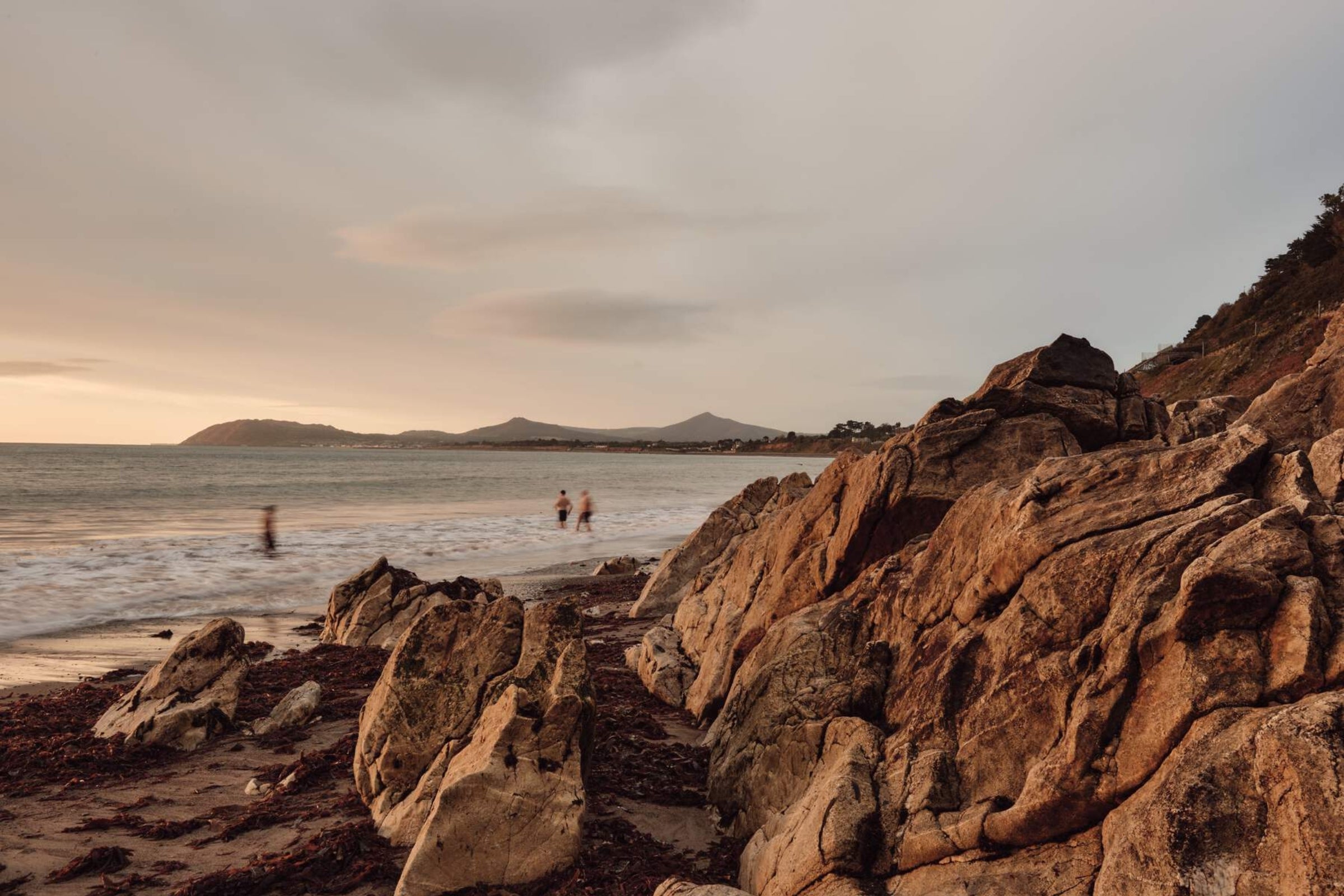 Dublin is a place of contrasts, from the urban buzz of the city centre to miles of nearby chilled out beaches.
It's a short trip to the shore and dotted along the Dublin coastline are world class swimming spots, tucked away in Victorian seaside villages or overlooking bustling fishing harbours. Lifeguard cover varies by season, so it's a good idea to check with Water Safety Ireland before you pop on your togs. When you're ready to take the plunge, here are some of our top Dublin swimming spots.
The Forty Foot, Sandycove
If jumping into the open sea is your thing, the Forty Foot is the place to visit. A quick 30 minute DART journey south of the city, this spot on the southernmost tip of Dublin Bay is perfect for a leap into the waves. Dubliners have been enjoying bracing swims here for hundreds of years.

For some local literary history, head to the iconic Martello Tower nearby. As featured in James Joyce's Ulysses, the sturdy round tower was built in 1804 as a defence against an invasion by Napoleon. Today, it's the James Joyce Museum and you'll find a collection of letters, photographs and memorabilia belonging to the writer. Picturesque Bullock Harbour with its castle ruins is also a stone's throw away, while it's just a short stroll to Dun Laoghaire if you're in the mood for some post dip refreshments.
---
Vico Baths, Dalkey
Take a trip to Dalkey for a soothing day by the sea. Just 30 minutes south of the city, follow the signs to Vico Baths and you'll find one of the most beautiful swimming corners in all of Ireland. Before your dip, take in stunning views of the Dublin Mountains and count the distant islands in Dublin Bay. There's also a seawater pool to escape the sometimes choppy waters.
Afterwards, there are plenty of things to do in Dalkey. For starters, take a tour of Dalkey Castle & Heritage Centre and rest up in countless snug cafés across the village. You can also do some celebrity spotting over your coffee. Look out for famous local residents like U2 frontman Bono popping in for his morning cappuccino.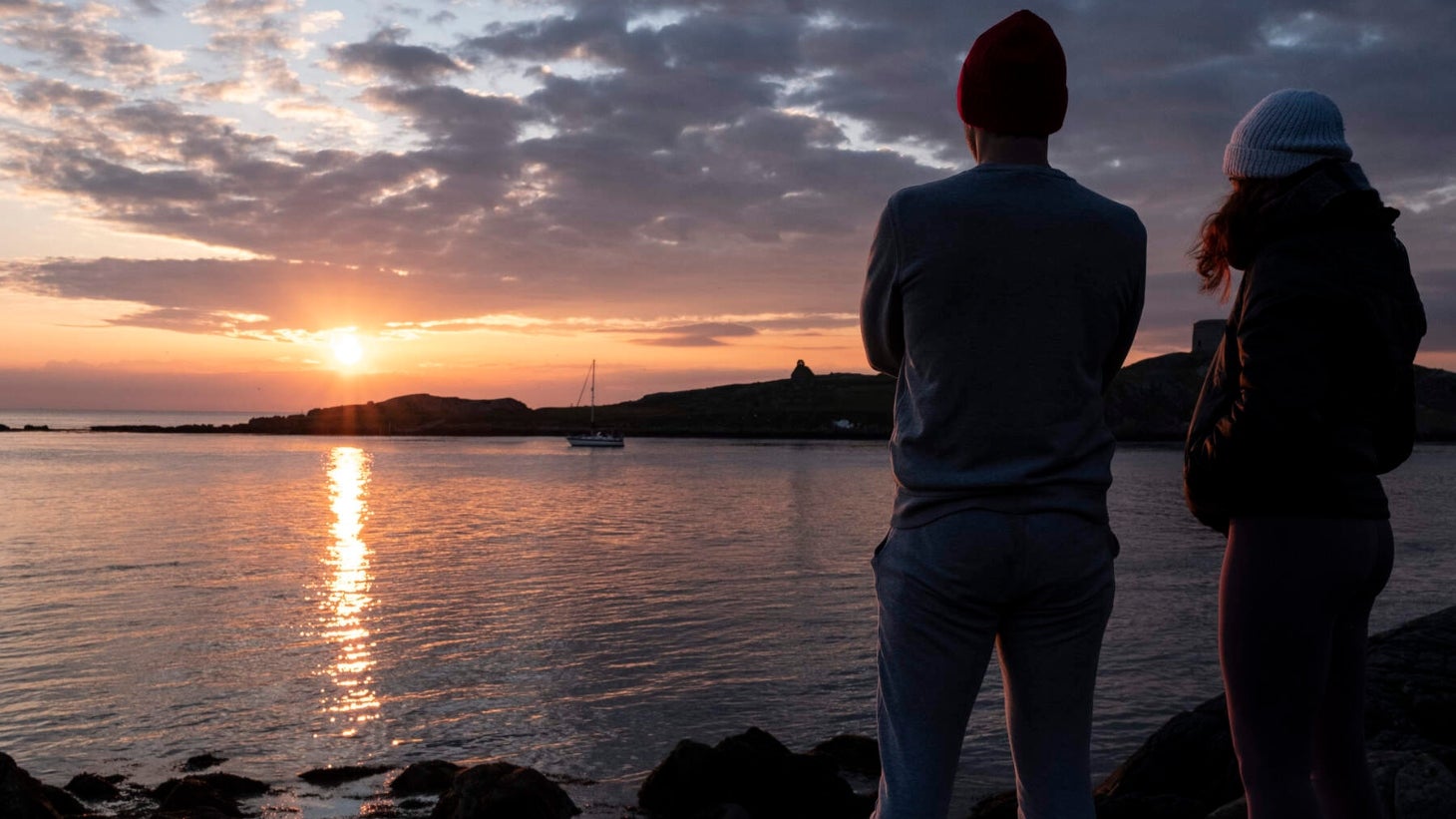 ---
Seapoint Beach, Monkstown
Just 20 minutes south from the city centre is Seapoint. Nestled between popular spots Blackrock and Dun Laoghaire, this is the perfect stop off if you're in the neighbourhood. Famed for its traditional bathing area, paddleboarding and kitesurfing are also popular here. A walk out into Dublin Bay is a treat at low tide as you take in the views of Howth Head and the Poolbeg Chimneys.

A short walk leads to Monkstown Village where you'll find countless little cafés and restaurants. That's Amore in particular is one of the best Italian spots around. If you're visiting at the weekend, it's a mere 15 minute stroll to Blackrock Market where you can buy vinyl, browse secondhand books and savour food covering the map from India to Korea.
---
Look out onto Dublin Bay from the northside and you'll be greeted by Bull Island. Just a short drive north of the city centre, the island is connected to the mainland by the distinctive Wooden Bridge in Clontarf. As you head towards the Star of the Sea statue, you'll find swim shelters for men and women on the right hand side with sweeping views of Dublin Port and the surrounding bay.
Grab a bite after your swim at Kinara and sample delicious Pakistani and Middle Eastern specialities on Clontarf's seafront.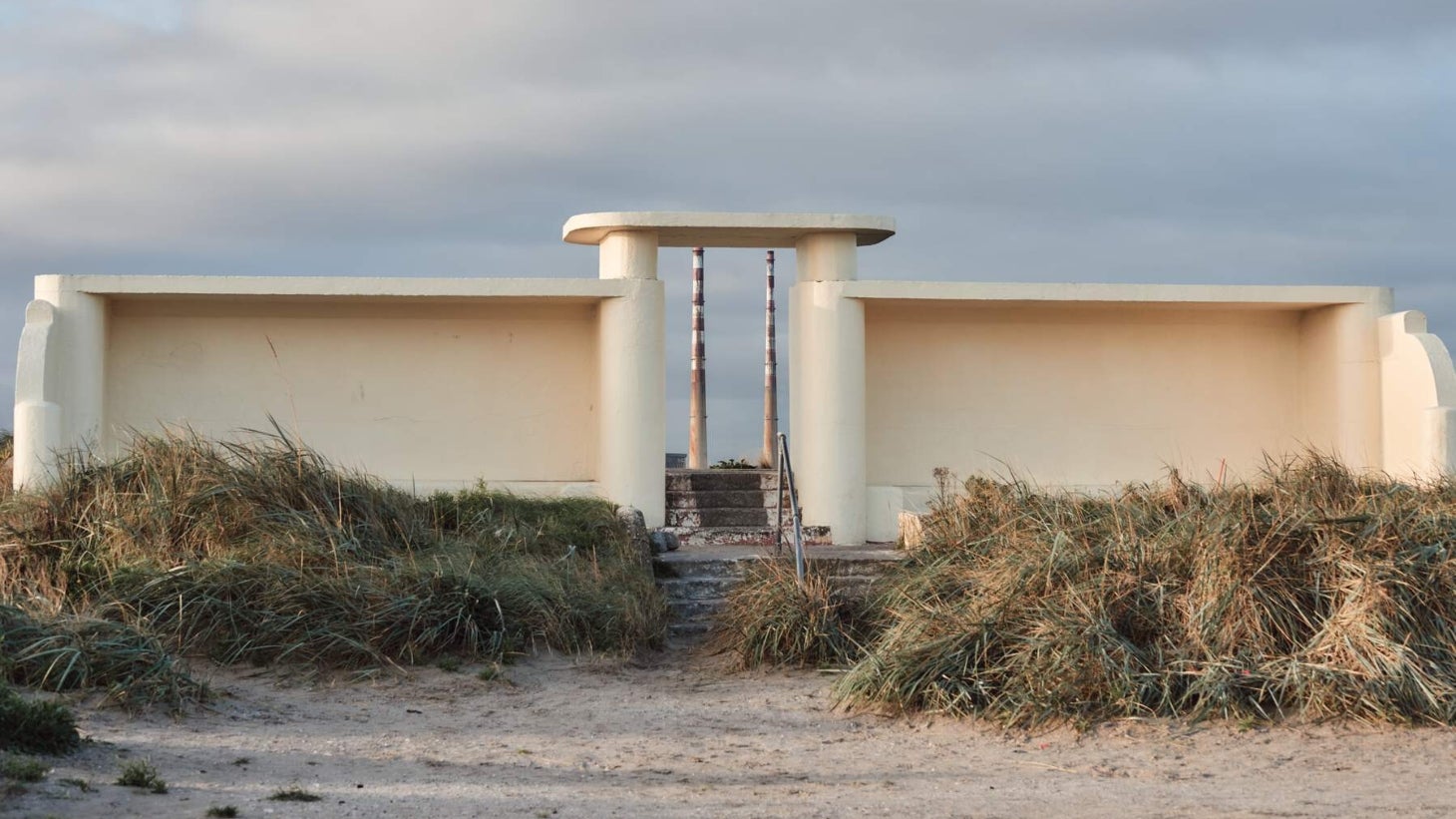 ---
The Great South Wall, Poolbeg
On the outskirts of the city's southside, you'll find one of Dublin's best kept secrets. Running from Ringsend into Dublin Bay, the Great South Wall features some of the best sea views in the city. About halfway along the wall you'll find the Half Moon Swimming & Water Polo Club, a perfect shelter for sea swimmers complete with immaculate views of Dublin Bay. Whether you opt for a dip or simply decide to watch the ships coming into port, the South Wall is one of the city's most enticing spots.
Either way, you can warm up with a nice cup of tea at Brownes of Sandymount or grab a hearty sandwich in Mulligan's. Sandymount Green is also nearby if you fancy a park walk full of vibrant flowers and picnic spots.
---
Claremont Beach, Howth
A short stroll from Howth DART Station in north county Dublin, Claremont is a gorgeous sandy beach with views of Ireland's Eye, an uninhabited island off the coast of Dublin Bay. Though no one lives there, plenty of sea birds are resident like guillemots and razorbills. Tucked in close to Howth Harbour, the beach is perfect for a dip, kite surfing or just walking the dog. Swimmers can enjoy views of the surrounding coast and on a clear day, might even spot distant Lambay Island out in the Irish Sea.
With Howth Village just a brief walk from the beach, there are loads of seafood restaurants and cafés at your fingertips. If you're on the go, try Beshoff's famous fish and chips while you take a turn around the beautiful harbour. Explorers are not just limited to the beach either as the Howth Cliff Walk treats you to breathtaking views of Dublin Bay and Poolbeg Lighthouse.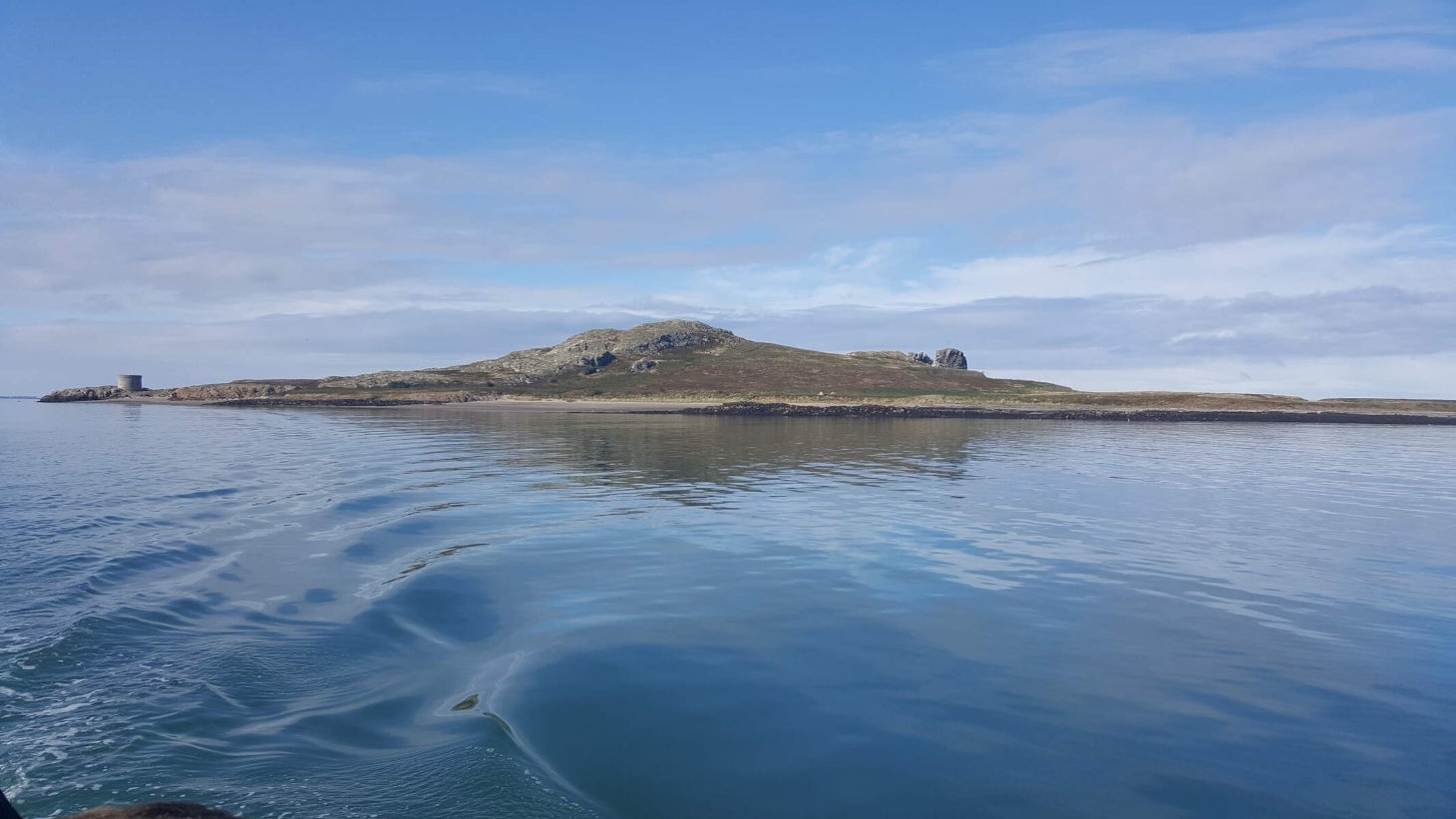 ---
Known as the Velvet Strand thanks to its silky sand dunes, Portmarnock Beach is one of Dublin's finest swimming spots. Just 30 minutes north of the city, this long stretch of sand opens out into the beautiful Irish Sea. Swimmers here are treated to incredible glimpses of a vista from the Dublin Mountains all the way to Howth Harbour. High Rock is another popular swimming spot nearby, for seasoned swimmers looking for an old fashioned leap into the sea.
Having worked up an appetite, you'll want a hearty meal and luckily Portmarnock is home to some amazing restaurants. For pizza with a seafront view check out Italian beauty Lali's, or catch the early bird menu at McHugh's Wine & Dine.
---
Skerries North Beach, Skerries
Skerries North Beach is one of Dublin's best spots for sea swimming and is only 30 minutes north of the city centre. The two bathing areas, known hereabouts as The Springers and The Captains, are a must visit for sea swimmers. There's a lovely promenade along the beach if you don't fancy the sand and the views are nothing short of spectacular.
After your beach experience, wander into Skerries and immerse yourself in its many lovely cafés. Olive Deli and Cafe is a local favourite, with their selection of cakes and delicious sourdough sandwiches.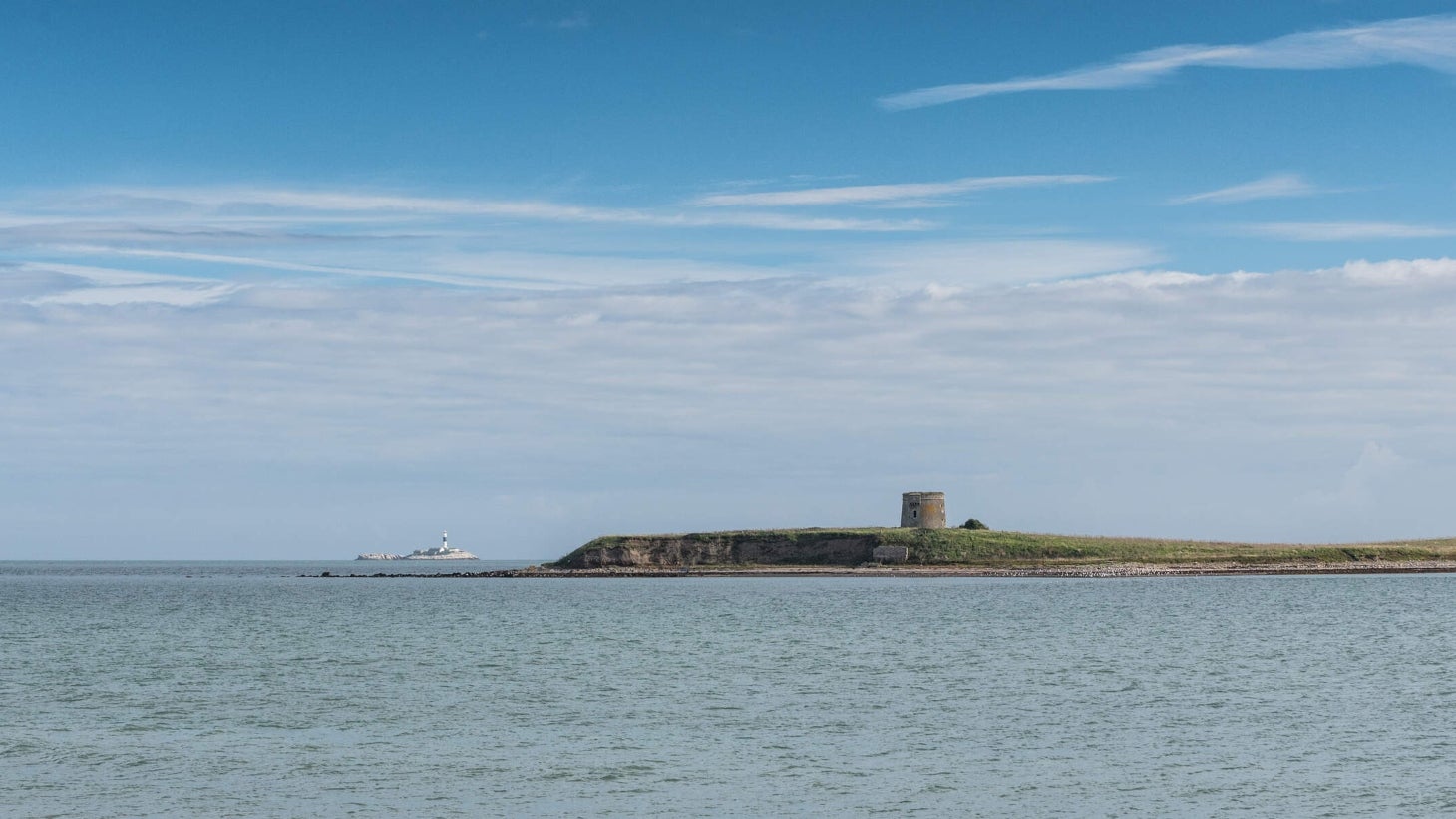 ---
Jump into outdoor swimming in Dublin
Splashing about in open water is a joy, but it can also be unpredictable (they call it 'wild swimming' for good reason). Visit watersafety.ie for helpful tips to follow before, during and after your trip to the sea.