Guides
The book-lovers guide to Dublin bookshops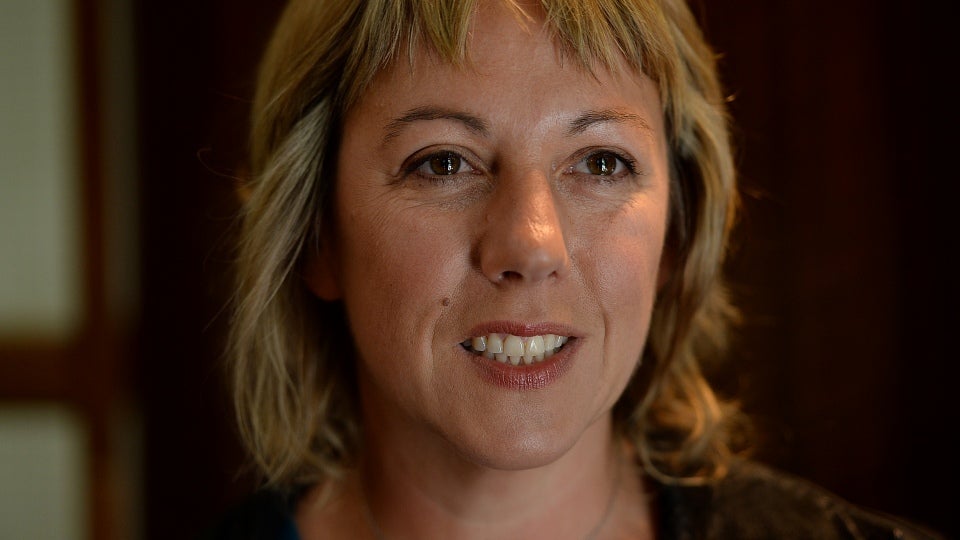 Gemma Tipton
Gemma Tipton is an award-winning writer on art, architecture and culture. Her books include Space: Architecture for Art, and Home, a study of contemporary memorials.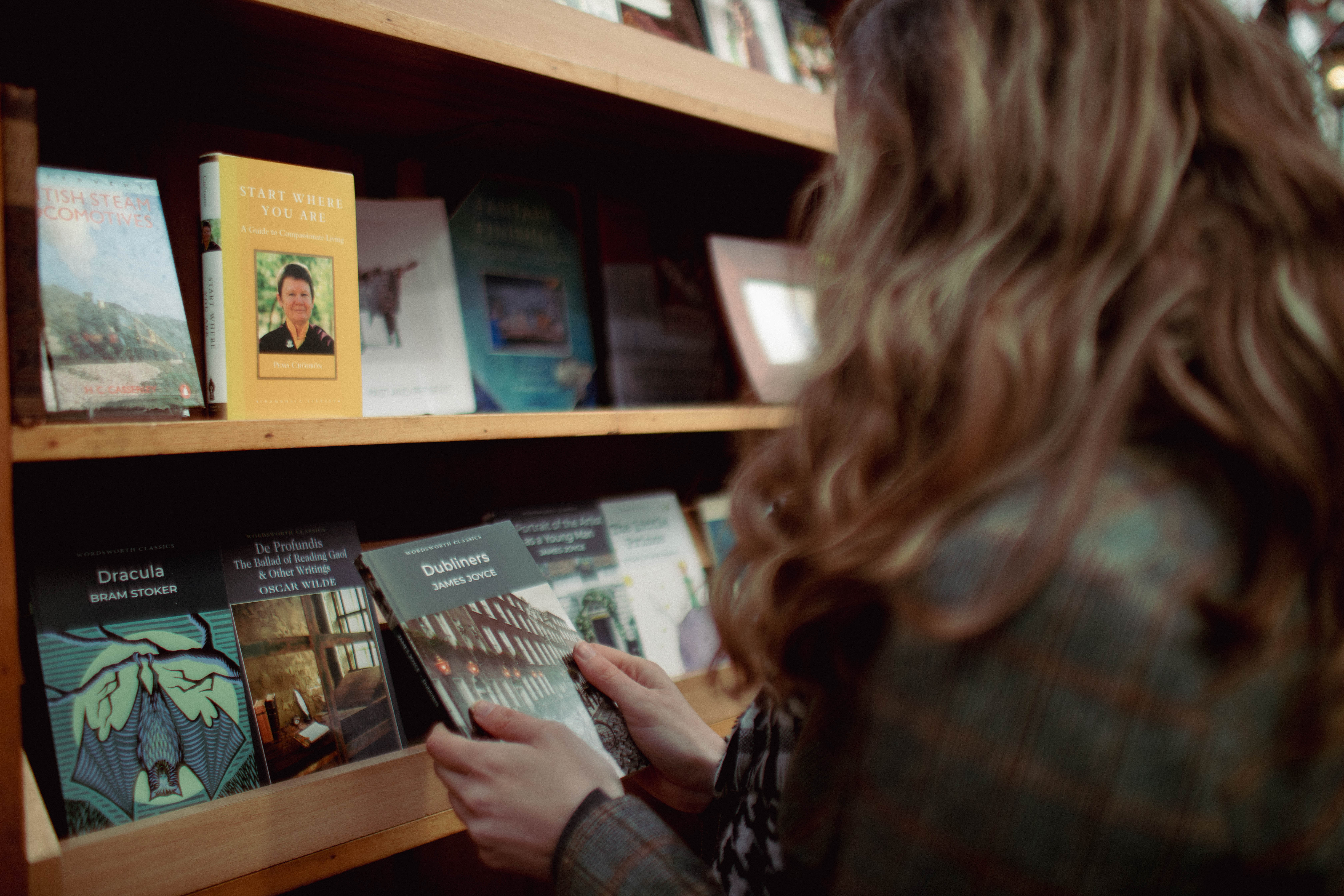 Do you love to lose yourself in a good book? Then find yourself in the welcoming arms of some of the best book shops Dublin has to offer.
Famous as one of the world's great literary cities, Dublin has inspired writers from James Joyce to Brendan Behan, Mary Lavin to Marian Keyes. The city abounds in literary references, both poetic and fictional, but while it's a joy to walk in the steps of Patrick Kavanagh or retrace Leopold Bloom's odyssey throughout the city, it's the city's collection of bookshops where you'll find a real literary feast.
Gemma Tipton ambles through Dublin's collection of bookshops and reminds us that there's nothing quite like having a good book in your hand.
Best for the latest bestseller
Browsing in a well-stocked bookshop can beat the Internet hands down, even if you're simply hunting for the latest bestseller. You're combining people watching with book buying, and there's a very special atmosphere to being in the company of fellow book lovers. Add knowledgeable staff, and you're off. Choose between Easons on O'Connell Street, Hodges Figgis on Dawson Street and Dubray Books on Grafton Street, where we guarantee you'll come out with a few extra reads.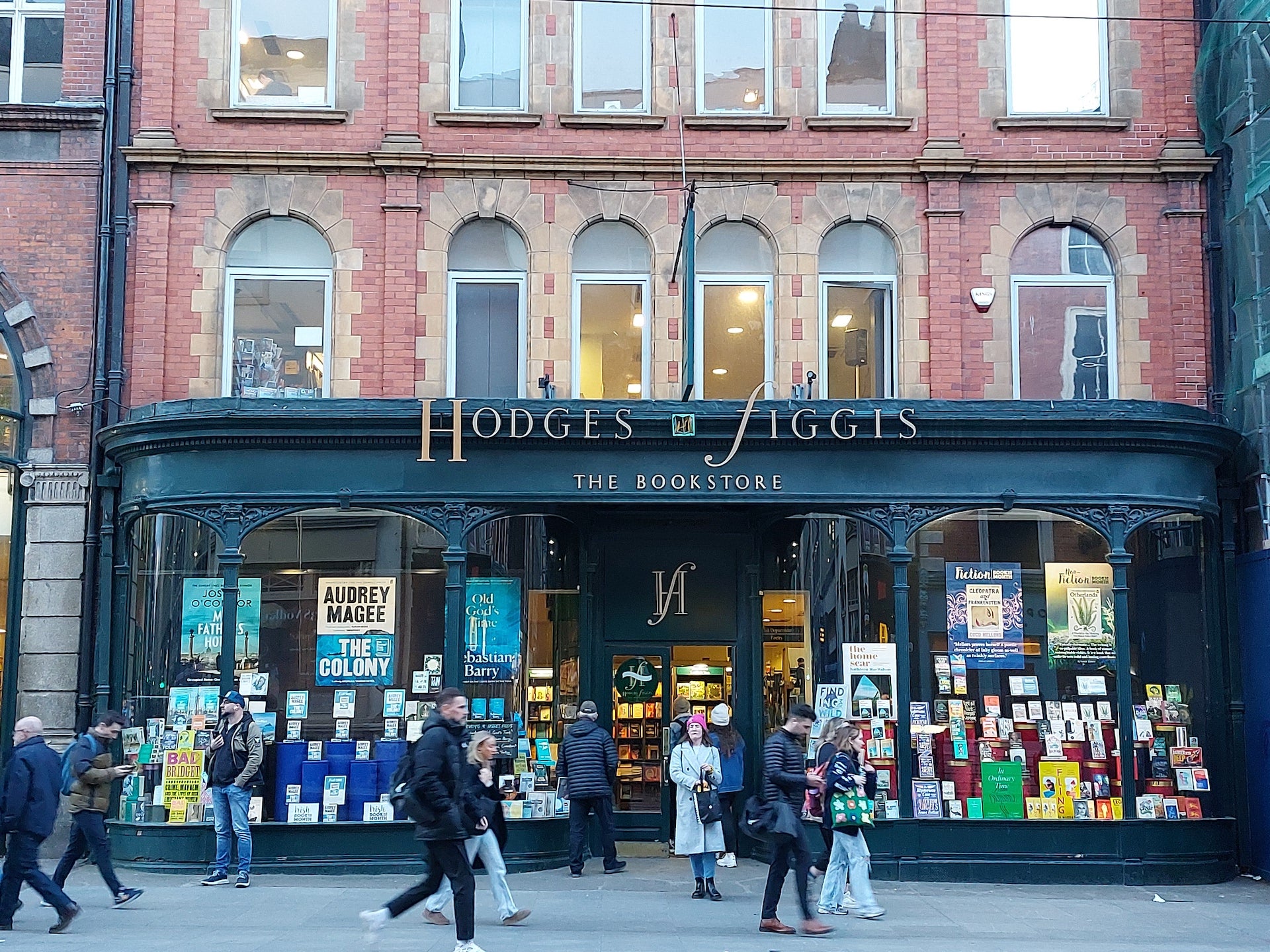 Wondering where to buy children's books? All the above have dedicated sections where you can not only give the little ones a lifelong love of reading, but you can also buy yourself some quiet time as they head off on their own bookish adventures with old favourites and new. 
---
Best second-hand bookshops Dublin
Whether you're buying second-hand books or selling your own collection of well-worn volumes, for Dubliners it has to be Chapters Bookshop on Parnell Street. This city institution stocks new titles, but it's the second-hand (or should we say pre-loved?) that makes it such a popular spot. It is so beloved in fact, that when news of its closure was announced in 2021 there was such an outcry that it quickly reopened. Championing the circular economy, you can go online to book an appointment with their brilliant team to sell old books.
Look out too for Oxfam Books on Parliament Street, where your purchases are for a very good cause. Hidden in plain view on Wicklow Street is the Secret Bookstore, a great jumble of pre-loved books that include some beautiful titles. In town on a Saturday? The open air Temple Bar Book Market takes place from 10.30am to 5pm in Barnardo Square and is a great spot for spotting familiar faces – in friends, as well as books.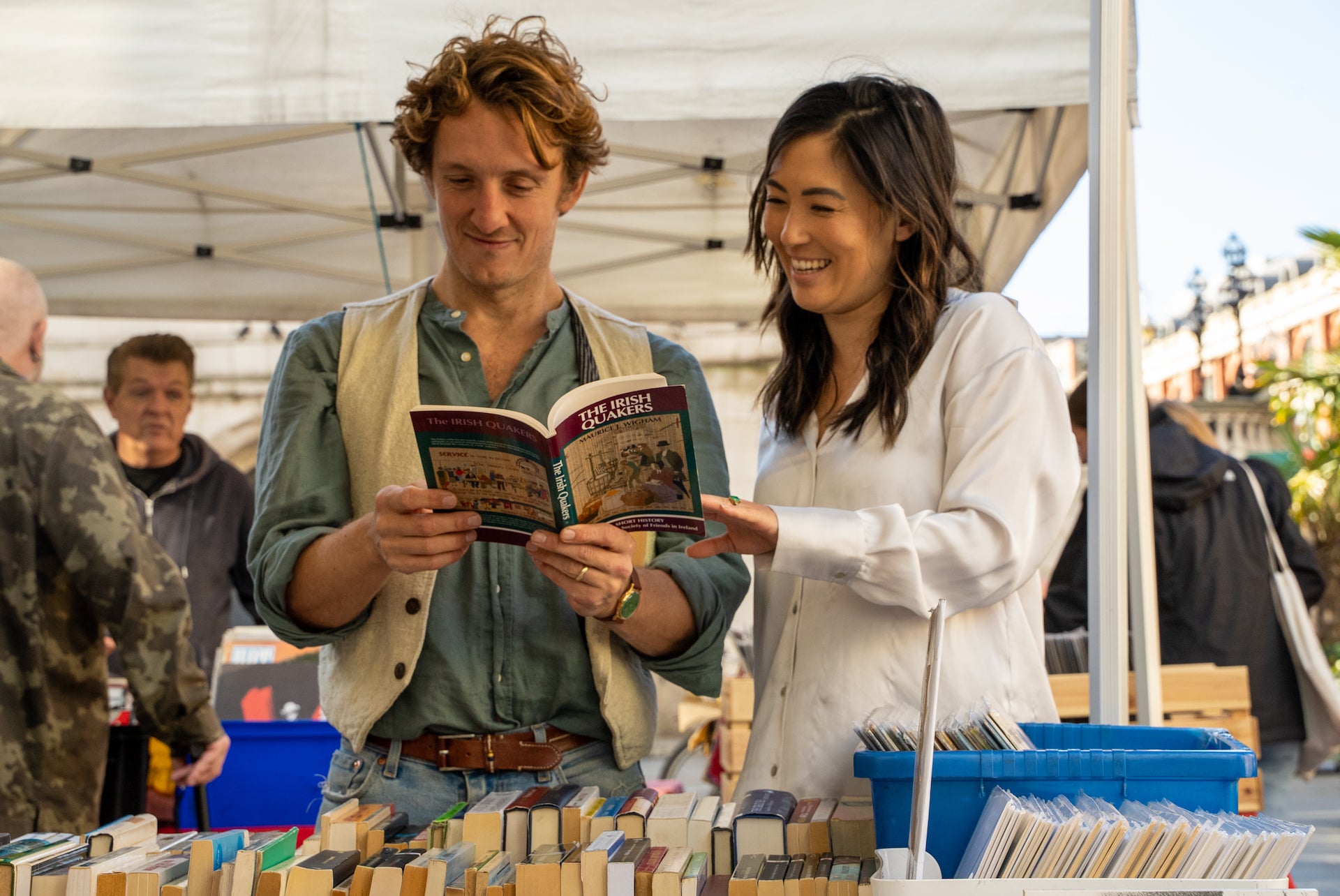 ---
Best for rare and vintage books
Seekers of rare books, first editions and valuable volumes in Dublin head for Ulysses Rare Books on Duke Street, which has been family-run for two generations. Featured in The New Yorker, here you'll find everything from old maps to ancient history and children's favourites to rare editions by the likes of Oscar Wilde, W.B. Yeats, Samuel Beckett, Seamus Heaney, Brendan Behan, Flann O'Brien and, of course, James Joyce himself. Fancy a signed edition of Ulysses with illustrations by Henri Matisse from 1935? You'll need a spare €27,500, but they've got one.  
Ulysses Rare Books started life in the atmospheric George's Street Arcade, and vintage book lovers still make a beeline there for Stokes Books, where the eclectic selection will bring you happily down all sorts of bookish rabbit holes. Hint: you can find their full catalogue online, which does make browsing easier – if ultimately less fun.
---
Best for art lovers
Museum and gallery bookshops are always a strong bet, not only for lovely art books, but also for a great range of arty cards and notebooks. Standouts here are the bookshops at the National Gallery, the Irish Museum of Modern Art (housed at the Royal Hospital Kilmainham), The Hugh Lane Gallery on Parnell Square, and – of course – the Museum of Literature Ireland, or MoLI for short. The bonus with all these is that you get to browse the exhibitions while you're at it, and they each have very nice cafés too. Looking at art and books can be hungry and thirsty work.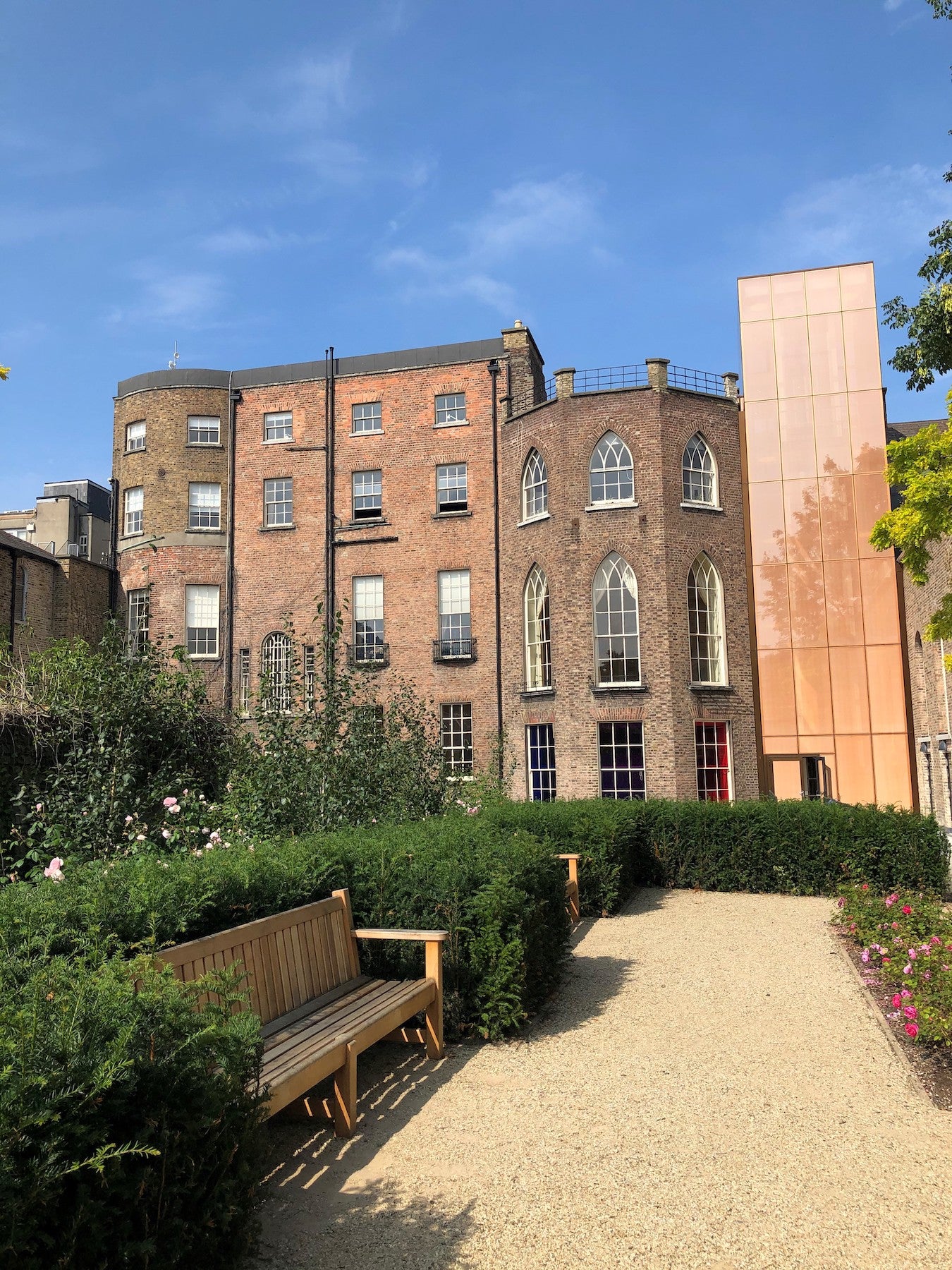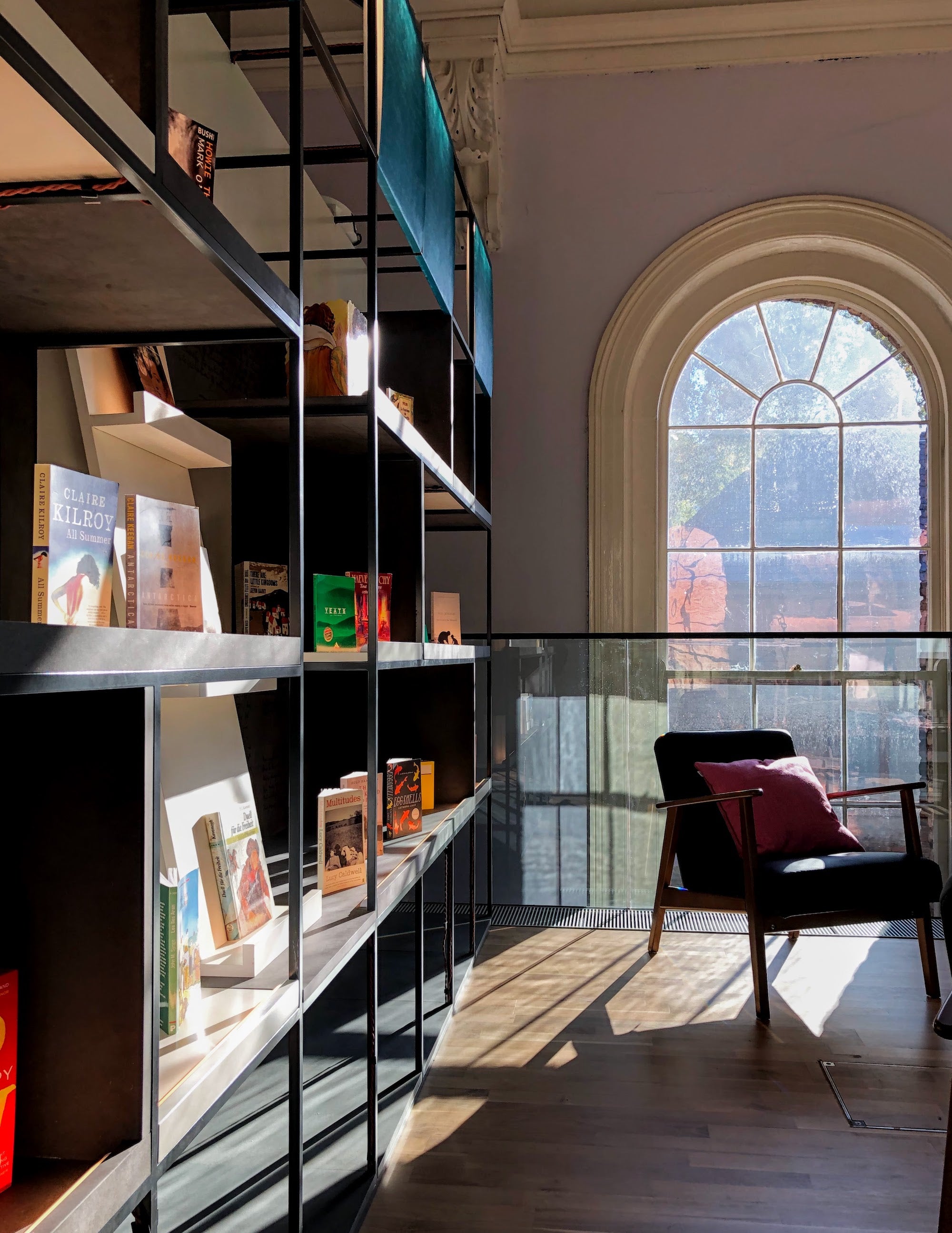 Lovers of photography should head to Temple Bar, where Photo Museum Ireland has the best collection of photography books in Ireland. From how-to guides to books by (and about) the world's greatest photographers, it's shutterbug heaven - plus the staff are knowledgeable and helpful.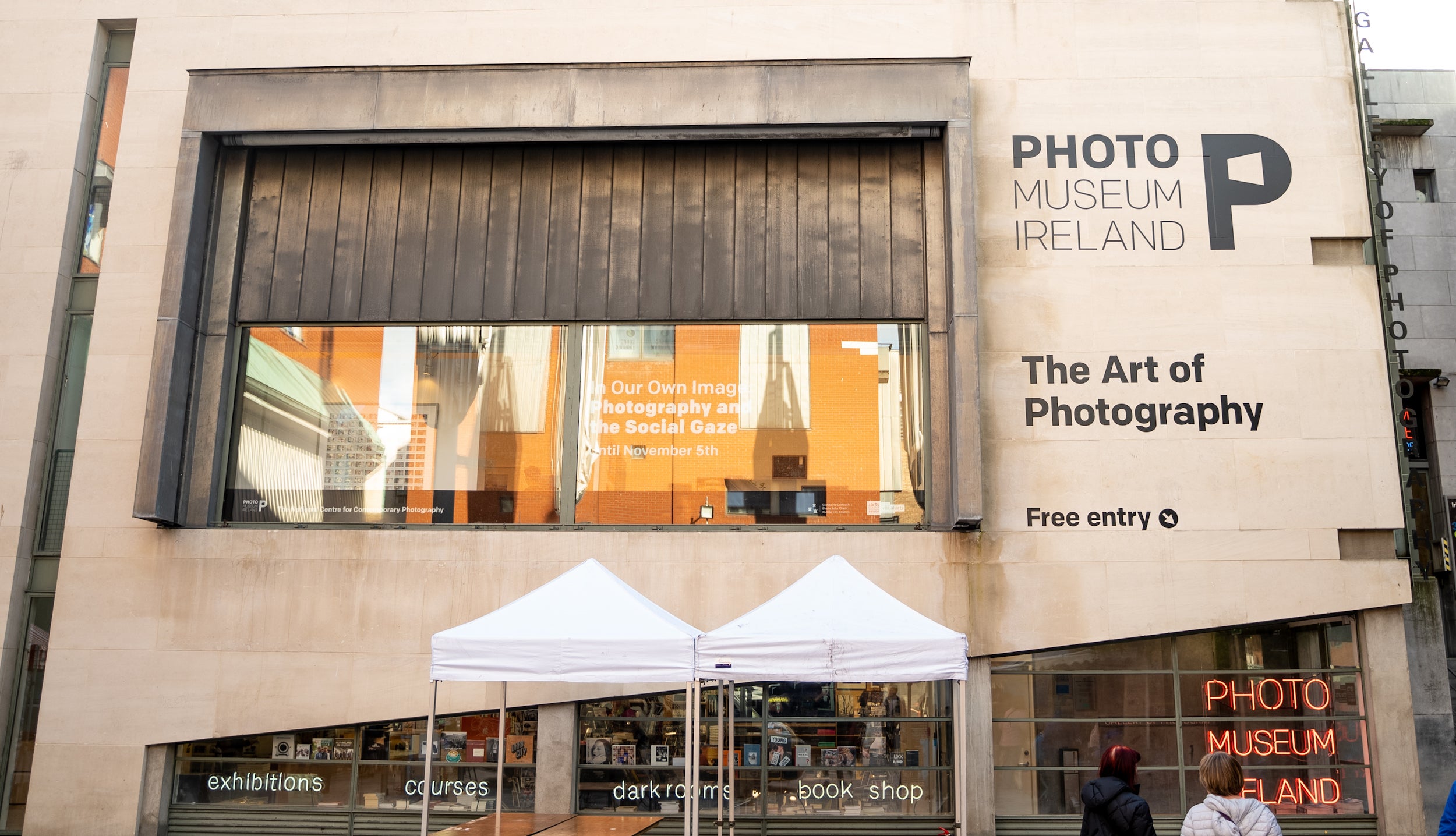 Also in Temple Bar, The Library Project is the spot for anyone with a passion to stretch their minds and imaginations in all sorts of new directions. You'll find books on theory, ideas, photography and more delicious cards and notebooks to jot down all those exciting new ideas. They even have a very nice line of children's books – including a great range by Irish writers and illustrators. 
---
Best for independent thinkers
You might well argue that all book lovers are independent thinkers, so, it comes as no surprise that there are still plenty of independent bookshops in the literary hub that is Dublin city. Here you'll find passionate owners and staff committed to curating books that get you onto your next read and introduce you to fresh literary pastures. These are the places to find conversations on - and off - the pages.  
Huge bookshops can be a little daunting to navigate, which gives another advantage to the smaller independents. Books Upstairs, where the books are actually downstairs, is one of Dublin's oldest independent stores. It has moved several times over the years, but has found a home on D'Olier Street, where it has a great children's section, a fine café upstairs and plenty of material to whet the appetites of students at nearby Trinity College. Further afield, there's the excellent Company of Books in Ranelagh, and Alan Hanna's Bookshop in nearby Rathmines.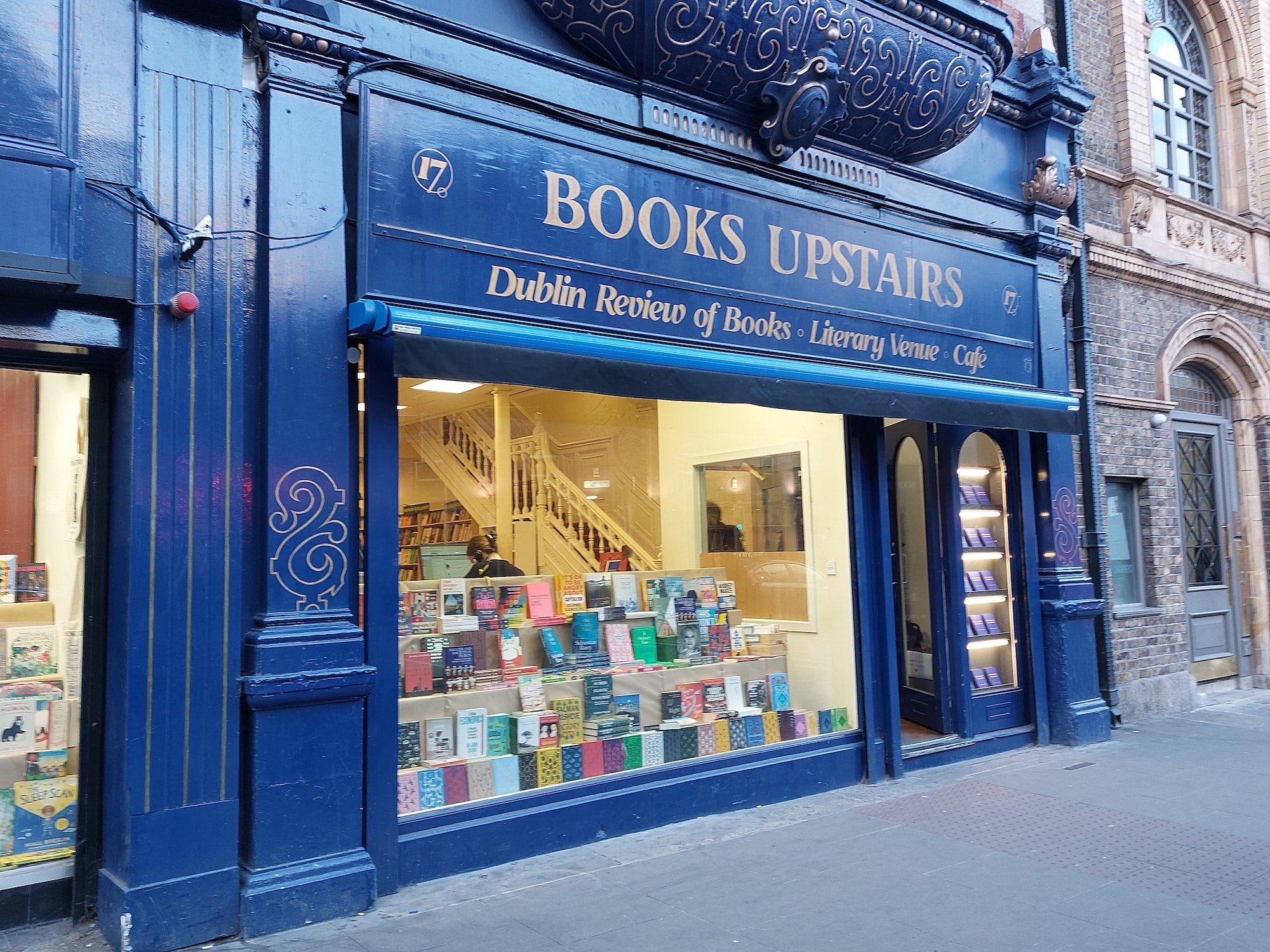 In Temple Bar, don't miss the Gutter Bookshop, a Dublin institution that takes its name from the famous Oscar Wilde quote: "we are all in the gutter, but some of us are looking at the stars." 
No list of independents would be complete without a mention of the Winding Stair, nestled in a historic building on the banks of the Liffey near the Ha'penny Bridge. Its insightful range of books crammed onto its dusty old shelves should be enough to tempt you, but upstairs is an award-winning restaurant with fabulous views of the river and the iconic bridge.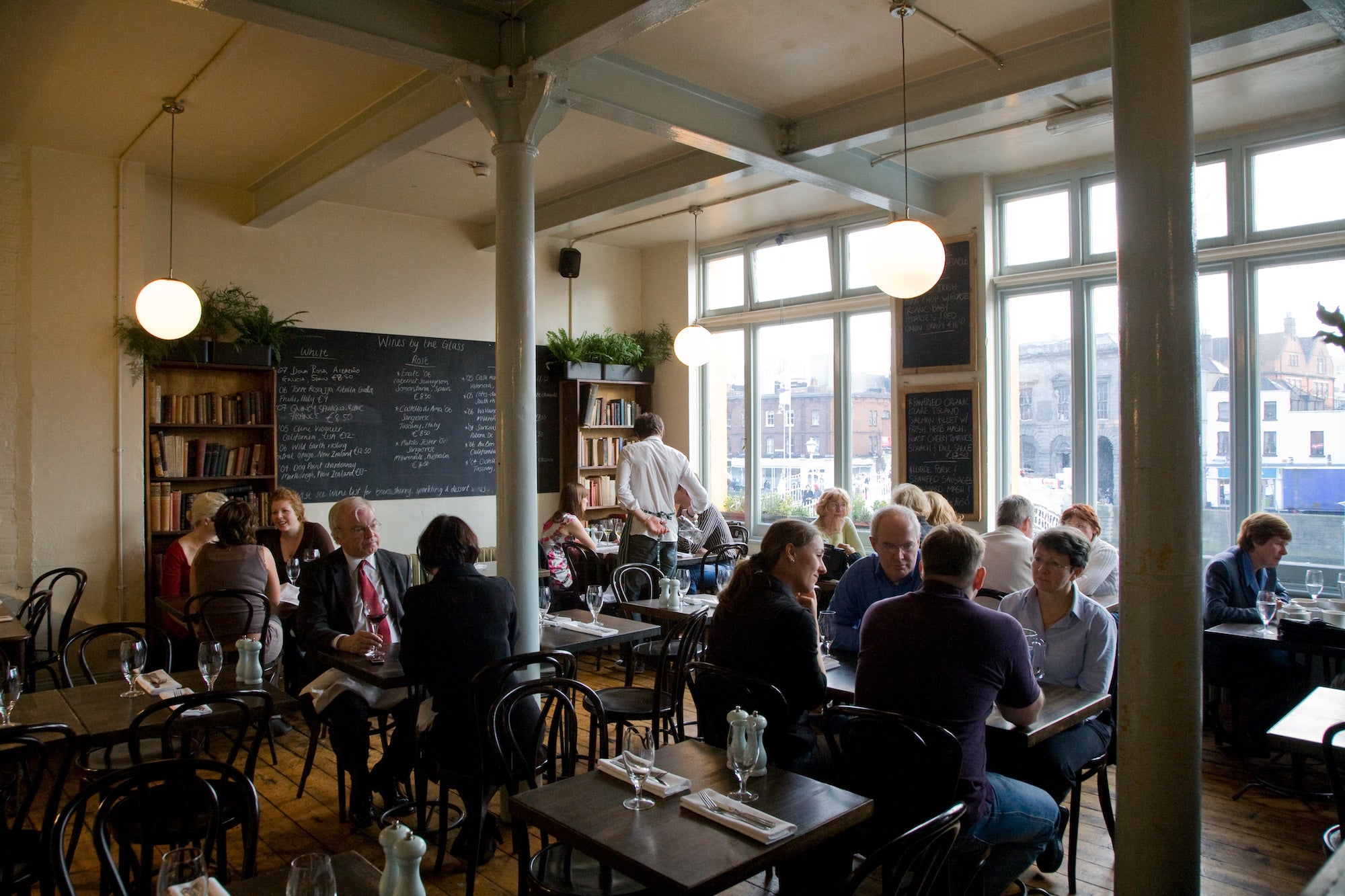 ---
Best for just a browse
Dublin is also home to two of the most beautiful libraries in the world. The Old Library at Trinity College houses the famous Book of Kells and the architecturally stunning Long Room, an inspiration for films from Star Wars to Harry Potter. Although the library is currently undergoing renovations and is unable to stock books on its shelves, the building's architecture alone is well worth a visit. Open since 1707, Marsh's Library (just around the corner from St Patrick's Cathedral) is the oldest public library in Ireland. Its shelves are stacked with 25,000 ancient books, manuscripts and incunabula, which is what books printed before 1500 were called. Famous readers here have included Jonathan Swift, Bram Stoker and – you guessed it – James Joyce. The latter set the Scylla and Charibdis chapter of Ulysses in the beautiful round reading room of the National Library of Ireland on Kildare St, although unlike Stephen Dedalus (who spoke at length about Shakespeare) you will have to stay quiet so as not to disturb the readers.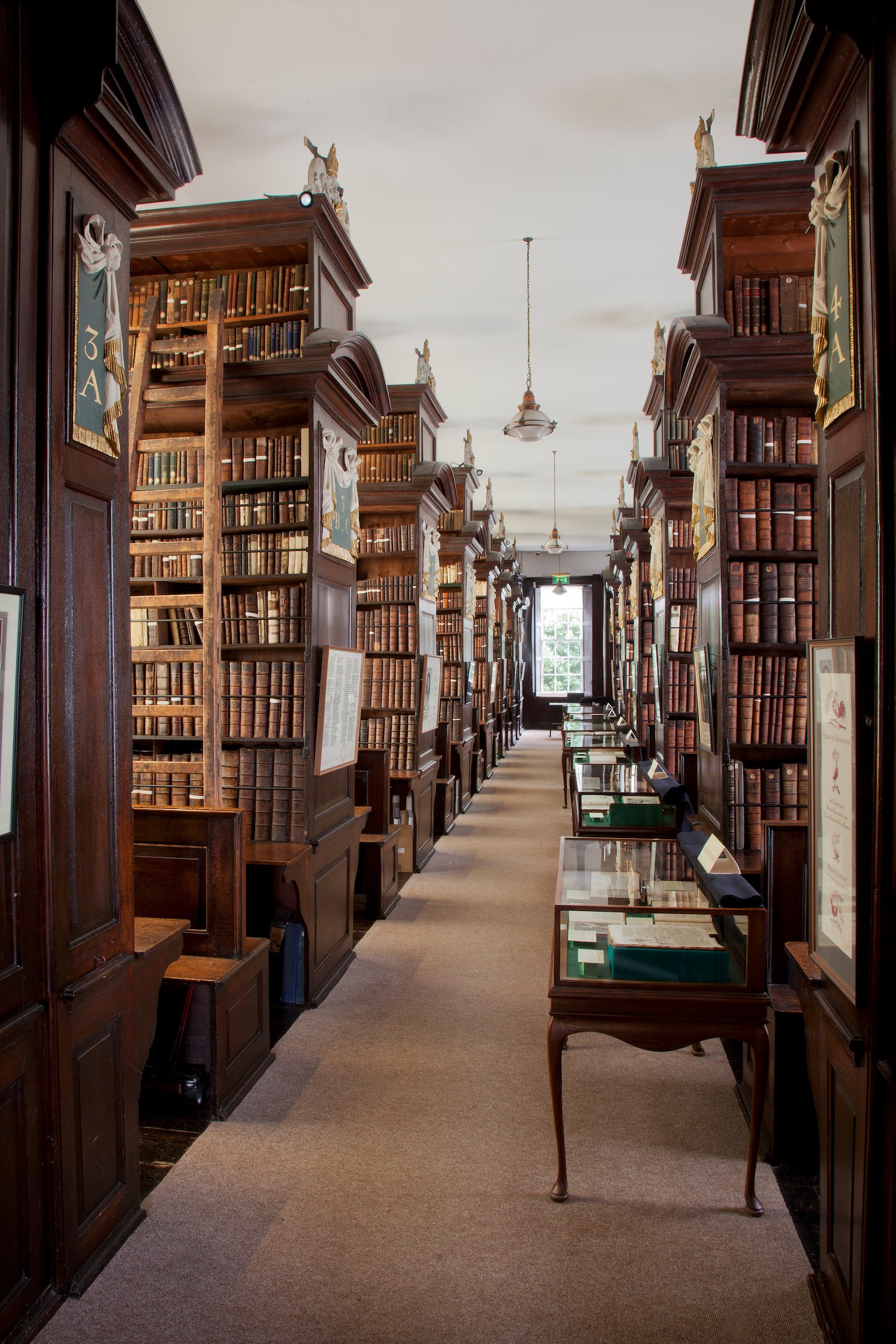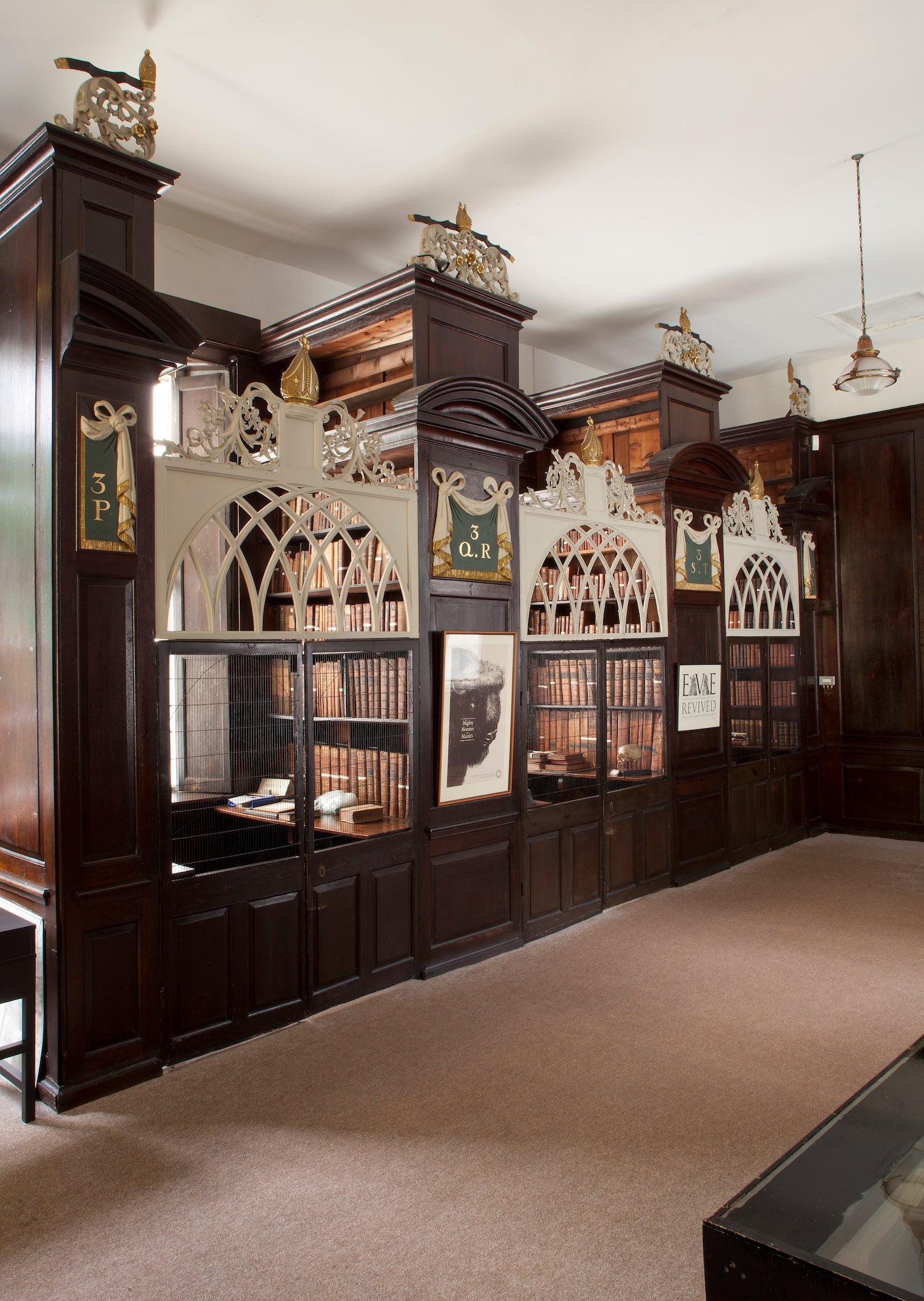 ---
If you want to follow in the footsteps of Dublin's literary greats, tour the spots where its best-known writers lived and worked.  
---