Guides
Libraries in Dublin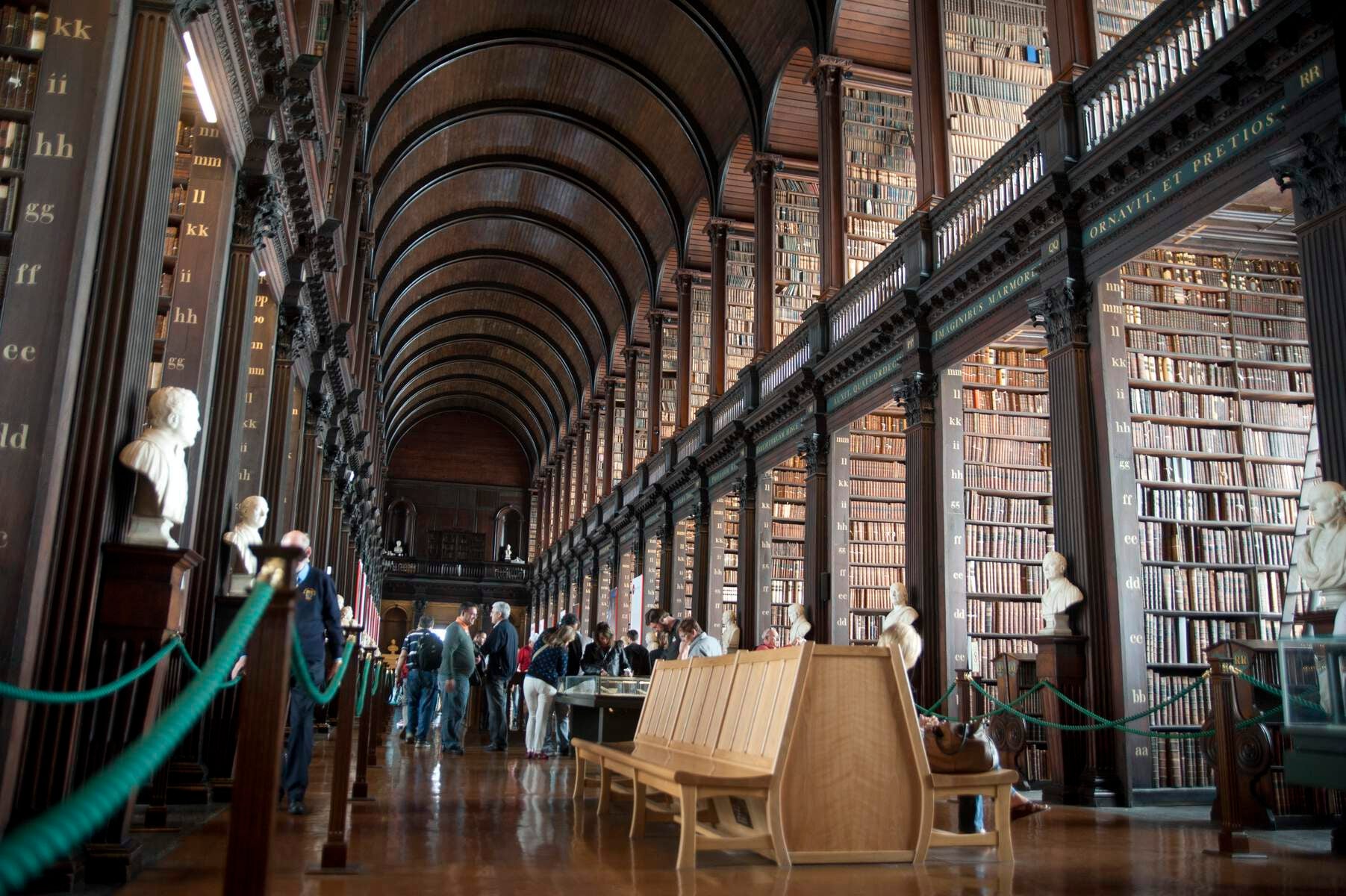 Dublin is a city whose literary life is as colourful as its street life.
So, it's no surprise that its libraries rank as rewarding places to visit.
The National Library of Ireland is a must for fans of Joyce, who set the 'Scylla and Charybdis' episode of Ulysses here, while lovers of WB Yeats' poetry will enjoy the ongoing exhibition of the poet's manuscripts, lifelong interests and cultural influences.
Three hundred years old, the impeccably preserved Marsh's Library was a regular haunt of Jonathan Swift when he was Dean of neighbouring St Patrick's Cathedral, as well as of Bram Stoker, who penned the first draft of Dracula here.
The comparatively young Old Library at Trinity College has been a working library since 1732: its oak-panelled vaulted Long Room chamber is lined with some 200,000 ancient books, including the handwritten Book of Kells dating from 800 A.D. This literary heritage and historic legacy is continued in style at the city's well-used public libraries, such as Dun Laoghaire's architecturally striking Lexicon Library, which doubles up as a cultural centre.
Learn more
Skip the list