Guides
The insider's guide to the Dublin Docklands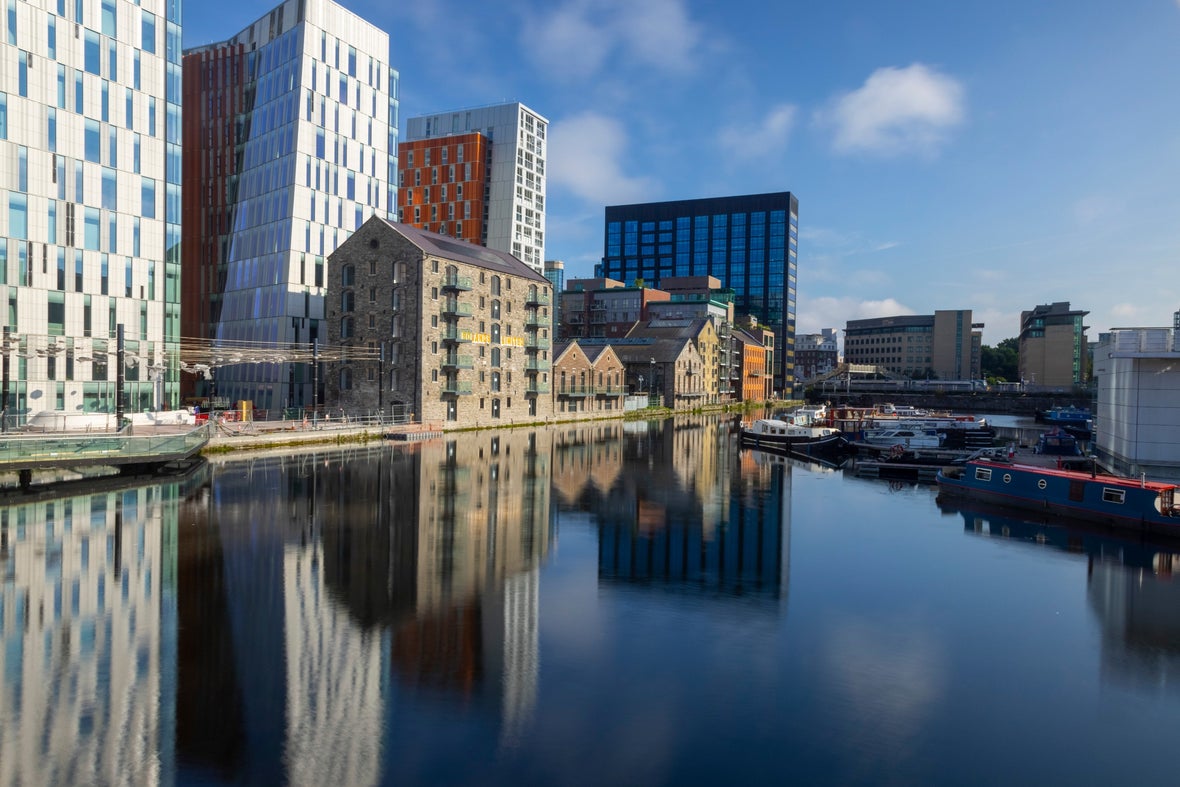 Whether you're seeking a challenge on the water or simply want to get immersed in history, Dublin's Docklands has plenty to inspire.
In this vibrant and rapidly changing part of town you can discover everything from the stories of 19th century emigrants to modern microbreweries.
Thrilling watersports, fascinating museums and delicious food and drinks. Read on to plan your perfect day in the Dublin Docklands.
Cultural hotspots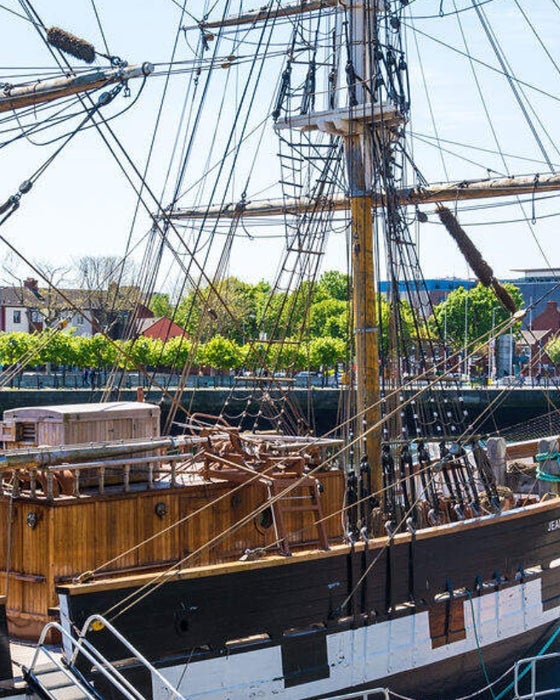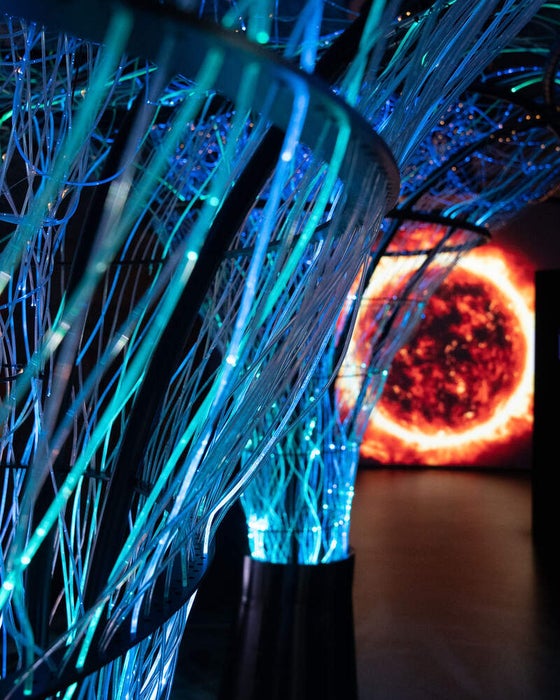 Media credit
@ciaransadventures
On this trip into Irish emigration history, the past is revived through imaginative exhibits at EPIC The Irish Emigration Museum in the historic vaults of the CHQ Building. Experience crossings into the unknown with interactive displays. Put yourself in the intrepid travellers' shoes and go back in time listening to 100-year-old recordings. You'll be transported by this testament to the Irish diaspora's challenges and triumphs worldwide.
Located in the same building as EPIC The Irish Emigration Museum, you can trace your ancestors at The Irish Family History Centre. If you've ever wondered about your past, this is the place to potentially uncover centuries of hidden heritage. To get the most out of your visit, details on dates of birth and marriages will help staff give you a deeper understanding of your family tree.
Aboard the Jeanie Johnston follow in the footsteps of those who fled the Great Famine and sailed to North America on an extraordinary replica famine ship. Travel back in time as you hear the stories of the thousands of Irish people who risked the treacherous journey in the hope of a better life. Though the trip was far from easy, no lives were ever lost at sea on the original ship during its 16 transatlantic crossings. In fact, just a few days into its maiden voyage, the Jeanie Johnston passenger list increased by one when a healthy baby boy was born on the high seas.
The iconic recording space, Windmill Lane Recording Studio, is home to some of the most celebrated albums and songs of the past 40 years. Take the tour and learn the amazing history of these world famous studios used by everyone from U2 to Metallica to Lady Gaga. It's still a working studio too, so if your luck is in you might catch your favourite artist recording the day you visit.
---
On the water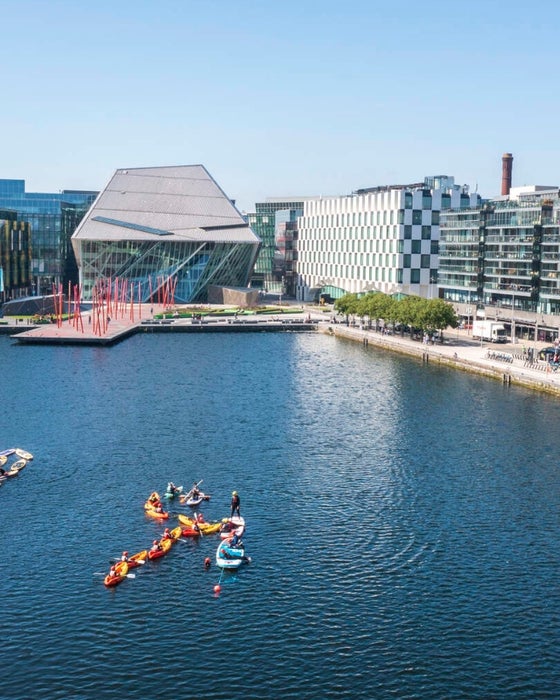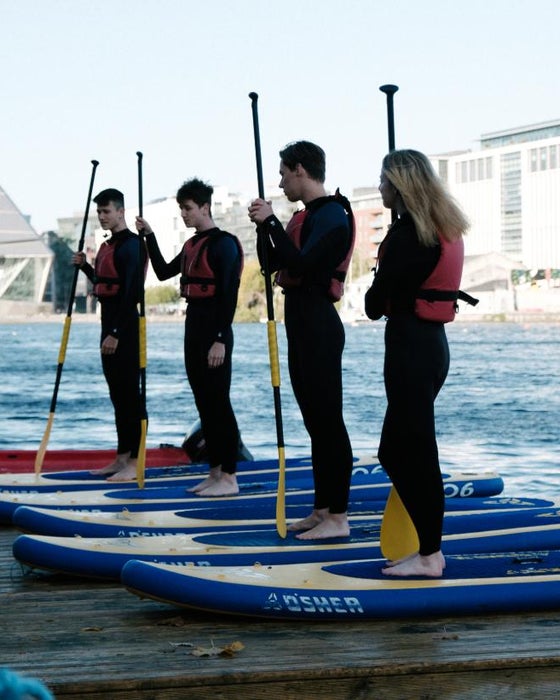 Surfdock Watersports in Grand Canal Dock provides a unique combination of activities including paddle boarding, kayaking and windsurfing. Whether you've never tried a water sport or can't wait to get back to it, the top class instructors are on hand to get you suited up and splashing in no time.
Get ready for a good laugh from the moment you hop aboard Escape Boats, Ireland's first escape room on the water. With two games to test you, prepare for deep thought and intense concentration as you crack codes and solve mysteries to escape the Zorg Ella boat. Suitable for groups as small as two and as big as 10, you'll need all the help you can get to break out inside of 60 minutes.
---
Food and drink
Built within a former 1830s harbourmaster's house, Harbourmaster Bar & Restaurant's original character and contemporary design make for a gorgeous combination between George's Dock and the Inner Dock. There's a stylish cocktail bar and lots of cosy nooks and crannies to discover. Famed for its seafood dishes, this lock side eatery has spicy chicken wings that are also a hot ticket.
Urban Brewing creates unique beers on site in the CHQ Building and serves them alongside a vast menu of over 200 selected international brews. Can't decide on just one beer? Grab a tasting tray and try out a few local choices or explore their expertly paired 'Taps and Tapas' menu if you're feeling peckish.
The Outpost is the Irish base for BrewDog, and a haven for beer lovers. There are two great outdoor areas to choose from, complete with roaring fire pits. If you're looking to take in views of the water below and kick back with a craft beer and a monster burger, this is the place. For keen students of brewing knowledge, enroll in Beer School for some tasting and an inside peek into the microbrewery.
It would be a crying shame to depart the Docklands without grabbing a coffee at 3FE Coffee, one of Dublin's original and most well known coffee houses. Famous for their tasty espressos, you'll be hard pressed to leave without a savoury or sweet treat to accompany your perfect brew.
---
Explore more of Dublin
There's boatloads to see and do in our capital, but a day exploring Dublin's Docklands is full of surprises. Check out more Things to Do in Dublin and start planning your next Dublin City break.