Guides
The cosiest pubs in Dublin

Jillian Bolger
Jillian Bolger is an editor and journalist specialising in food and travel writing. A member of the Irish Food Writers Guild, her work appears regularly in the Irish Independent, The Sunday Times, Sunday Independent and The Irish Times. She is also a columnist with Irish Tatler.
Media caption
Cosy up at an inviting pub.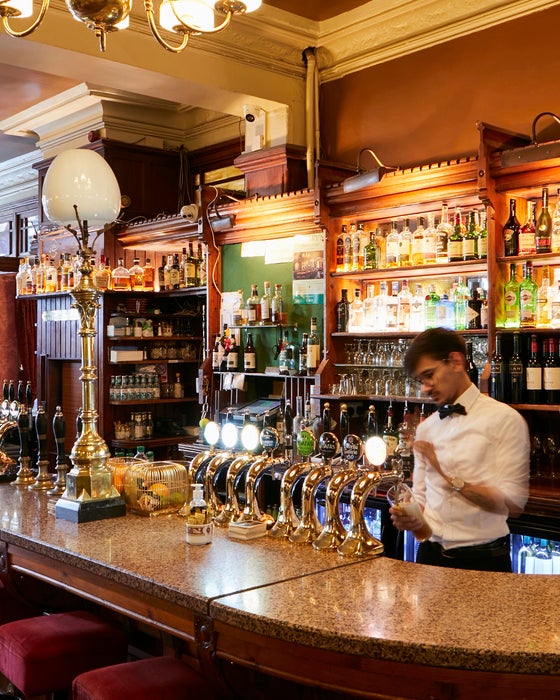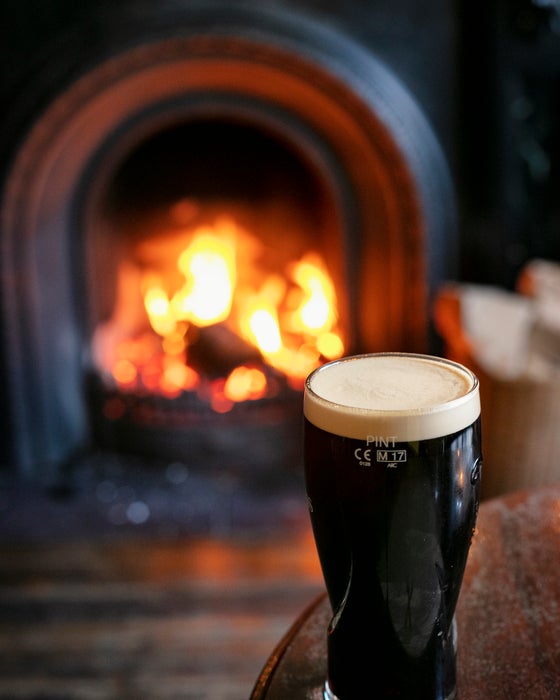 Media caption
Cosy up at an inviting pub.
Cosy snugs, traditional Victorian interiors, fireside seats and hot whiskeys – there are few places we'd rather be on a bitter day than in a great Dublin pub.
From TV-free zones to live music, historic decor to neighbourhood favourites, you'll always find a warm and cosy Dublin watering hole on a chilly day where the banter is as good as the pint they pull.
Here are some of the cosiest pubs to visit in Dublin.
Unpretentious and understated, Neary's is one of Dublin's great pubs. A stone's throw from Grafton Street, it's a cosy spot to stumble into after a day's shopping, the chat and laughter raising the roof, including that of Irish actors who have made it a regular haunt. A late-Victorian pub with iconic cast iron arm lamps out front, inside you'll find deep carpets, red velvet furnishings, long banquettes and a solitary snug – as well as a spacious lounge upstairs. Come in out of the rain for pints and toasted sandwiches, a quiet read of the day's newspaper chased with a whiskey or a relaxed evening upstairs with friends and a side order of live music.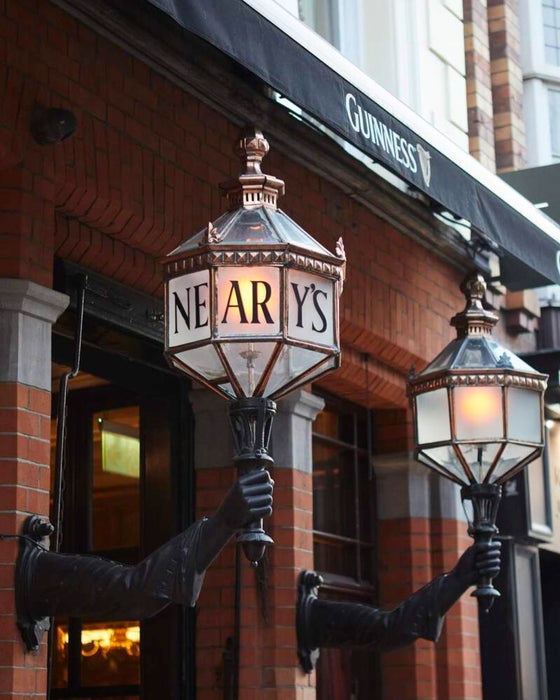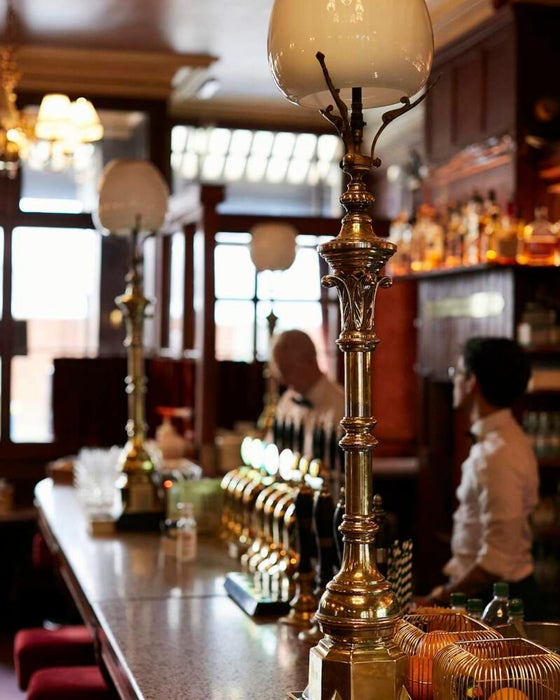 ---
Idlewild
Blink and you'll miss the low-key face of Idlewild bar, hidden since 2016 beside the entrance to its bigger sister, the Market Bar on Fade Street. Inside, discover a cool and dark bar, all moody lighting, quirky wallpaper, parquet and exposed brick. You can perch by the bar with a pint, but the hot seats, literally, are the deep, emerald velvet sofas in front of a large fireplace down the back. Park yourself here on a winter's evening, with a great Guinness, craft beer or cocktail - or curl up with a hot whiskey and order tapas, freshly made next door.
---
The Gravediggers in Glasnevin is a Dublin institution, its location outside the city centre no obstacle to the visitors who come to pay homage. Founded in 1833 and still run by the same Kavanagh family, it is blissfully rooted in tradition - its largely unchanged interior a welcome escape from the bright lights of modern life. With neither music nor TV, the focus is on an expertly served pint and the accompanying conversation. Built into the wall of Glasnevin Cemetery, the pub's nickname comes from the gravediggers that frequented it, both after and during working hours: the story goes that they would tap the wall of the bar three times with a brick and a pint would be served through the railings separating the two.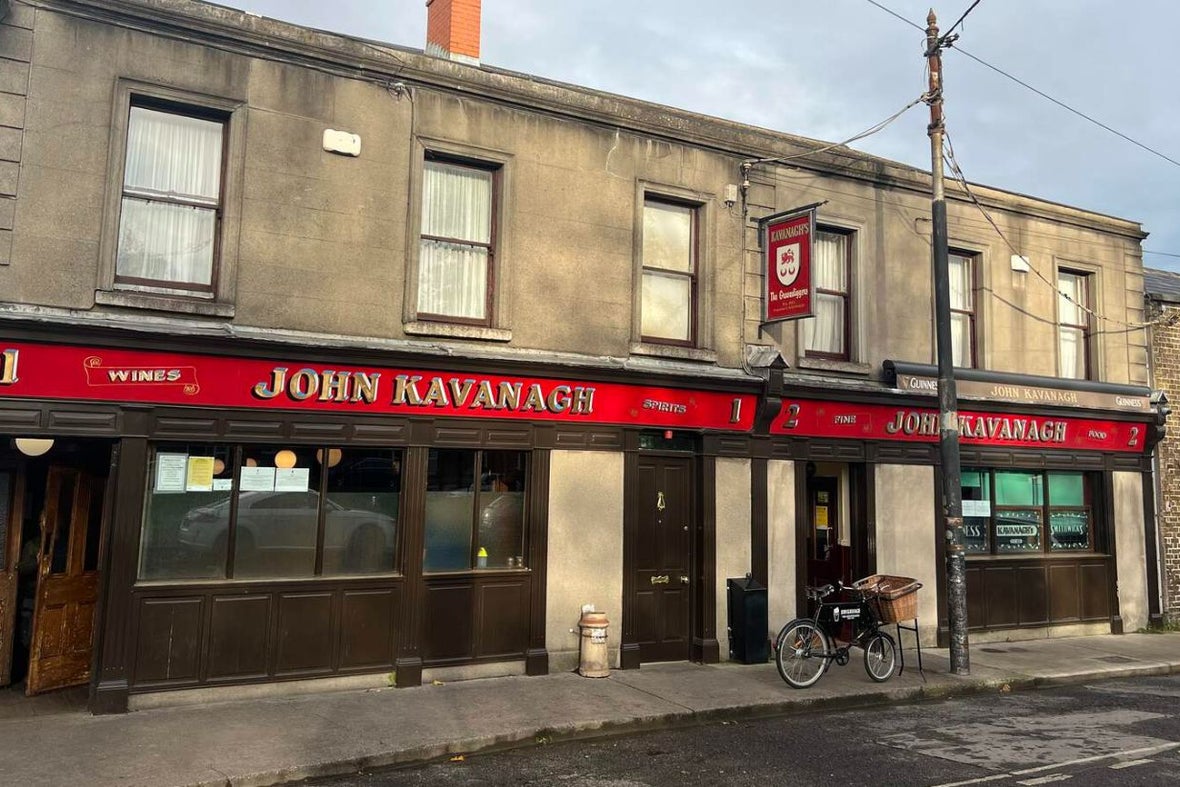 ---
Tucked off Grafton Street, a slice of Victorian nostalgia awaits at Kehoe's, an unpretentious bar where history and homeliness collide. It was first licensed in 1803, making it one of the city's oldest watering holes and over the centuries it has been a favourite with some notable literary names, including James Joyce, Patrick Kavanagh and Brendan Behan. Downstairs is the classic wooden bar, original grocery counter, stained glass, vintage advertisements and a traditional snug; upstairs is what was once the publican's living room, barely changed but now an extra room for customers.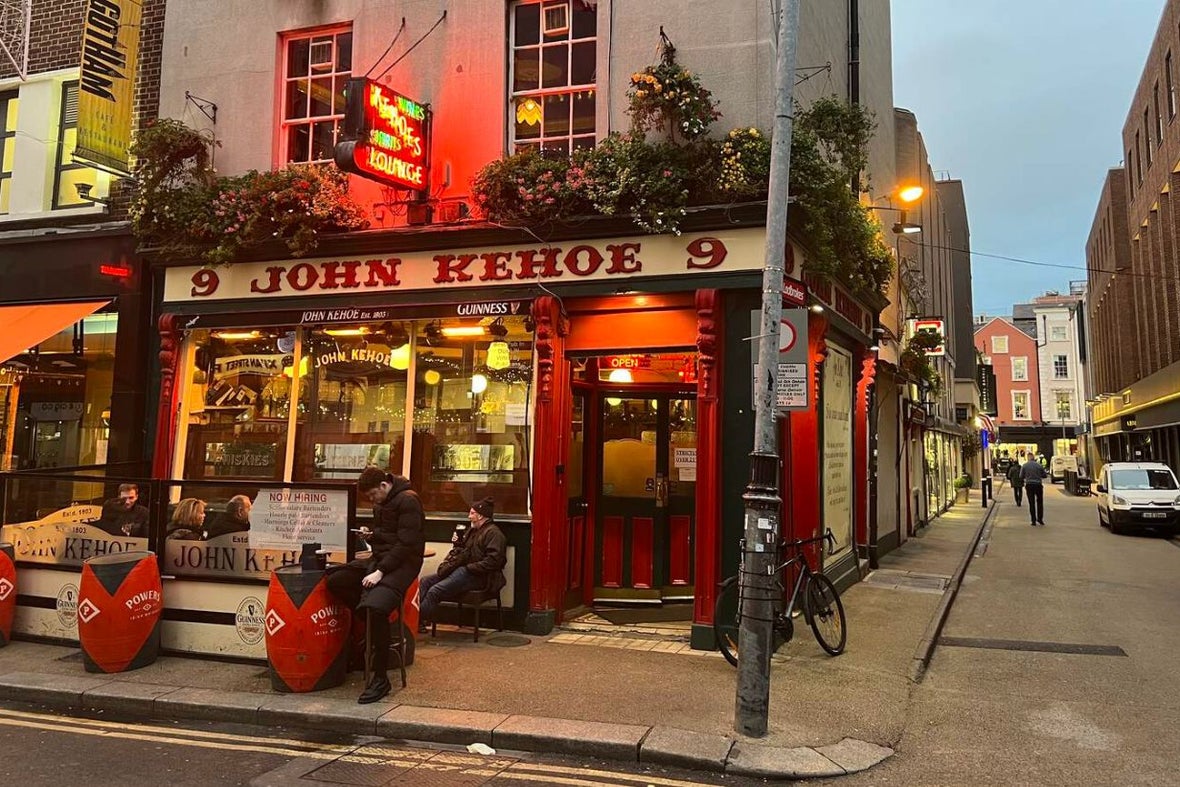 ---
The Ginger Man
A popular spot with Trinity College students, Fenian Street's The Ginger Man pub takes its name from J.P. Donleavy's celebrated (and once banned) novel. Friendly, busy and with a great selection of beers and spirits, the large traditional interior comes into its own at Christmas with its over-the-top decor that sees every square inch of the pub hung with baubles, fairy lights and glitter. The infectious festive cheer is at its best when the many snugs, benches and barstools are filled with happy customers and cosy winter get-togethers.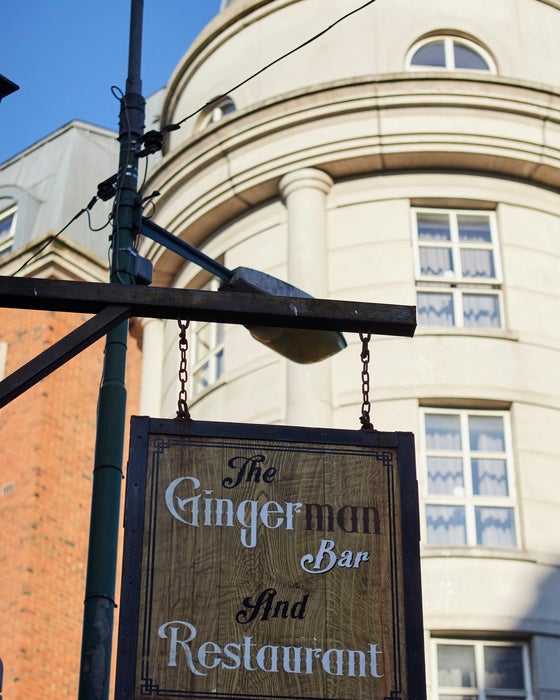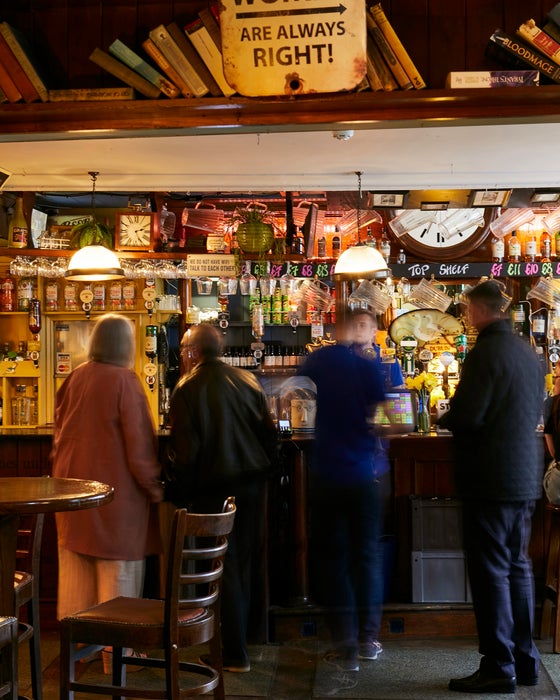 ---
Like a warm hug on a cold day, The Bloody Stream is a welcome sight after a windswept walk on Howth Head. After braving the exhilarating cliff, reward yourself with a hot whiskey or comforting pint by the roaring turf fire at this harbourside classic. Tucked beneath the Howth DART station, the old-fashioned interior is warm and cosy with dark wood, low ceilings with thick beams and plenty of atmospheric candlelight. Defrost over a drink or settle in for a plate of fresh local seafood and some live weekend music.
---
The Glimmer Man
With an intimate bar and spacious lounge, The Glimmer Man is packed with countless comfy corners to settle in for a drink or two. A Stoneybatter stalwart since 1989, its quirky and eclectic interior is a constant source of entertainment, the walls hanging with layers of interesting bric-a-brac, including old vinyl records, beermats, even a tandem bicycle and a bed. Dog-friendly, with great pints, lots of nooks (there's even an ATM as it's cash-only) and a warming stove in the lounge, the excellent Vietnom food truck serves delicious Vietnamese food in the beer garden in the evenings from Thursday to Saturday.
---
A bright and beautiful pub whose interiors are packed with personality, O'Neills Pearse St is a Victorian masterpiece. A licensed premises for over 300 years, the O'Neill family has held the licence for nearly half that time. The ornate, opulent interiors beg to be explored: Will you sit by the fireplace in the mahogany clad Whiskey Bar? Or maybe grab one of the cosy nooks and feast on oysters and Guinness? Offering one of the biggest selections of specialty craft beers on draught, O'Neill's is as much a treat for the beer drinker as the whiskey fan on a chilly day.
---
Harry Byrne's
A coaching inn dating back to 1798, Clontarf's Harry Byrne's is one of the smartest looking pubs in Dublin. Its handsome red brick facade, colourful hanging baskets and original wooden interior hint at the respect and care that goes into running this vibrant heritage pub. The intimate snug bar features a roaring open fire, while the large Corbett Bar is great for get-togethers and big sporting fixtures. With craft beer on tap, comfy seating and a large heated outdoor area, the woodfired pizzas, made outdoors by BoCo, are the ultimate comfort food on a damp day.
---
Originally a shebeen (unlicensed drinking venue), Mulligans of Poolbeg Street has been a licensed premise since 1782, with a low-key exterior that belies its immense cultural significance as the idealised Dublin pub. Inside, the plain, pared-back decor is free of distracting flourishes, leaving its clientele to dedicate themselves to the more important matters of chats over pints. And what chats have been had here over the decades. Joyce was a regular, and he set the arm wrestle scene from his story 'Counterparts' (in Dubliners) in a room that now bears his name. A longtime favourite of actors from the now demolished Theatre Royal, in more recent decades it has been the preferred haunt of writers and journalists. This includes one John F Kennedy, who visited the pub in the mid-1950s (when he was working for Hearst Newspapers) to pay homage to Joyce's preferred seat at the bar. An absolute classic.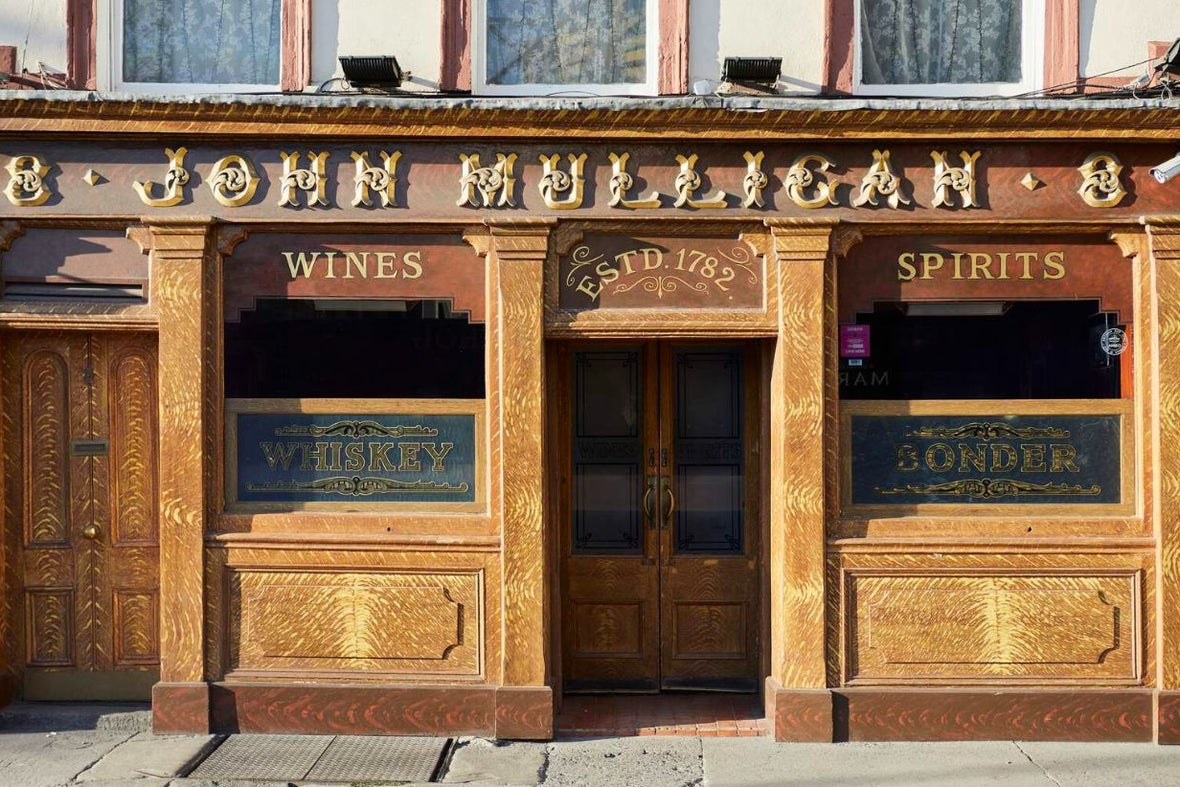 ---