Guides
Surprising experiences in Dublin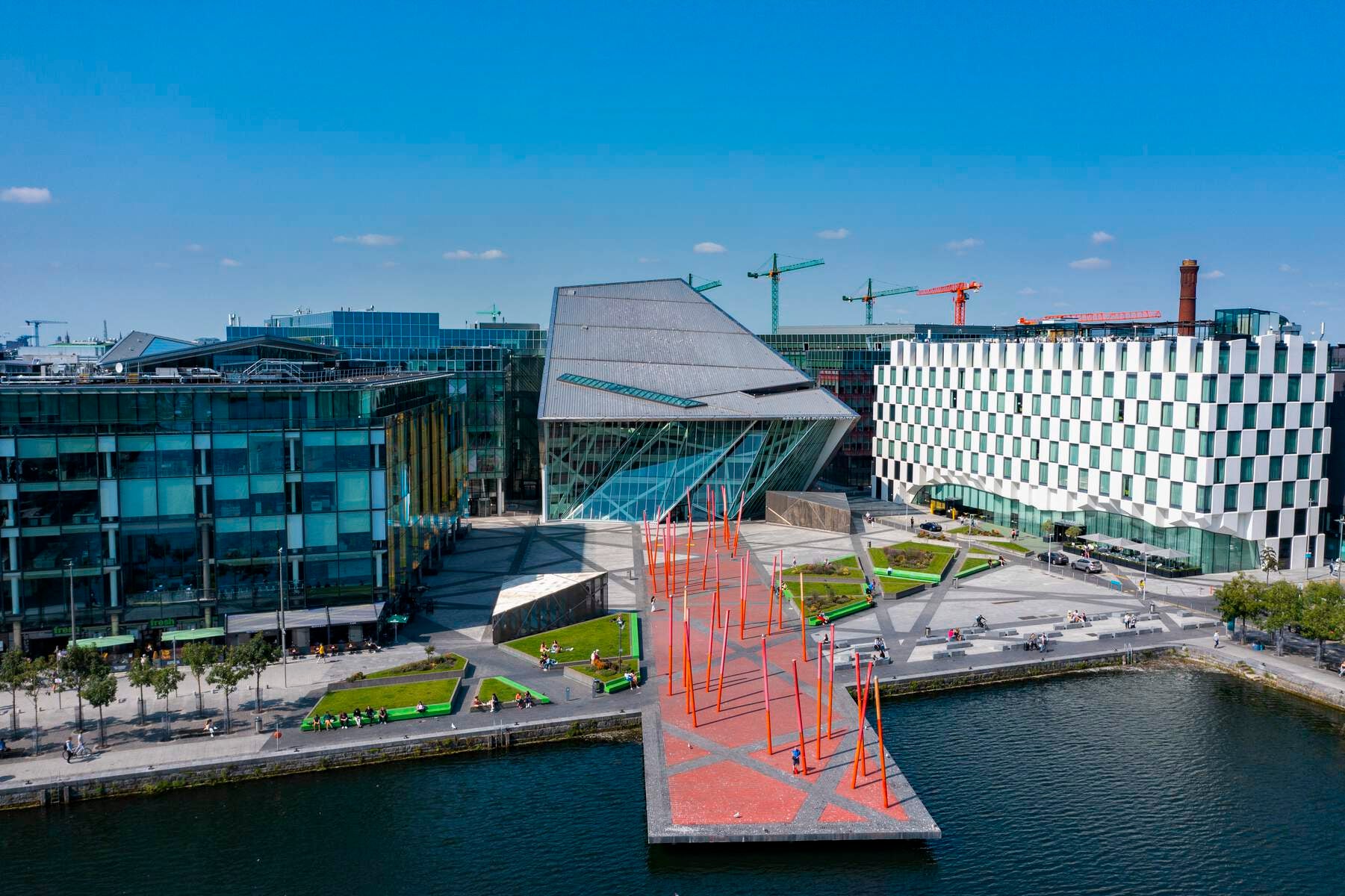 Dublin's ancient streets are a busy mix of iconic sights and buzzing pubs, but there's a curious side to this place too. From a jail that housed revolutionaries to a crypt full of mysterious mummies, Dublin's more obscure corners are weird, wonderful and totally in character. 
So scratch beneath the surface a little to discover a bunch of surprising Dublin experiences.
Fancy experiencing Dublin from a different perspective? Saunter over to Grand Canal Dock in the heart of the city's Docklands and hit the water with Surfdock's invigorating watersport activities. Offering lessons in stand-up paddle boarding (SUP) and windsurfing, the guys will also sort you out with rental gear like wetsuits and surfboards if you'd prefer to venture out alone.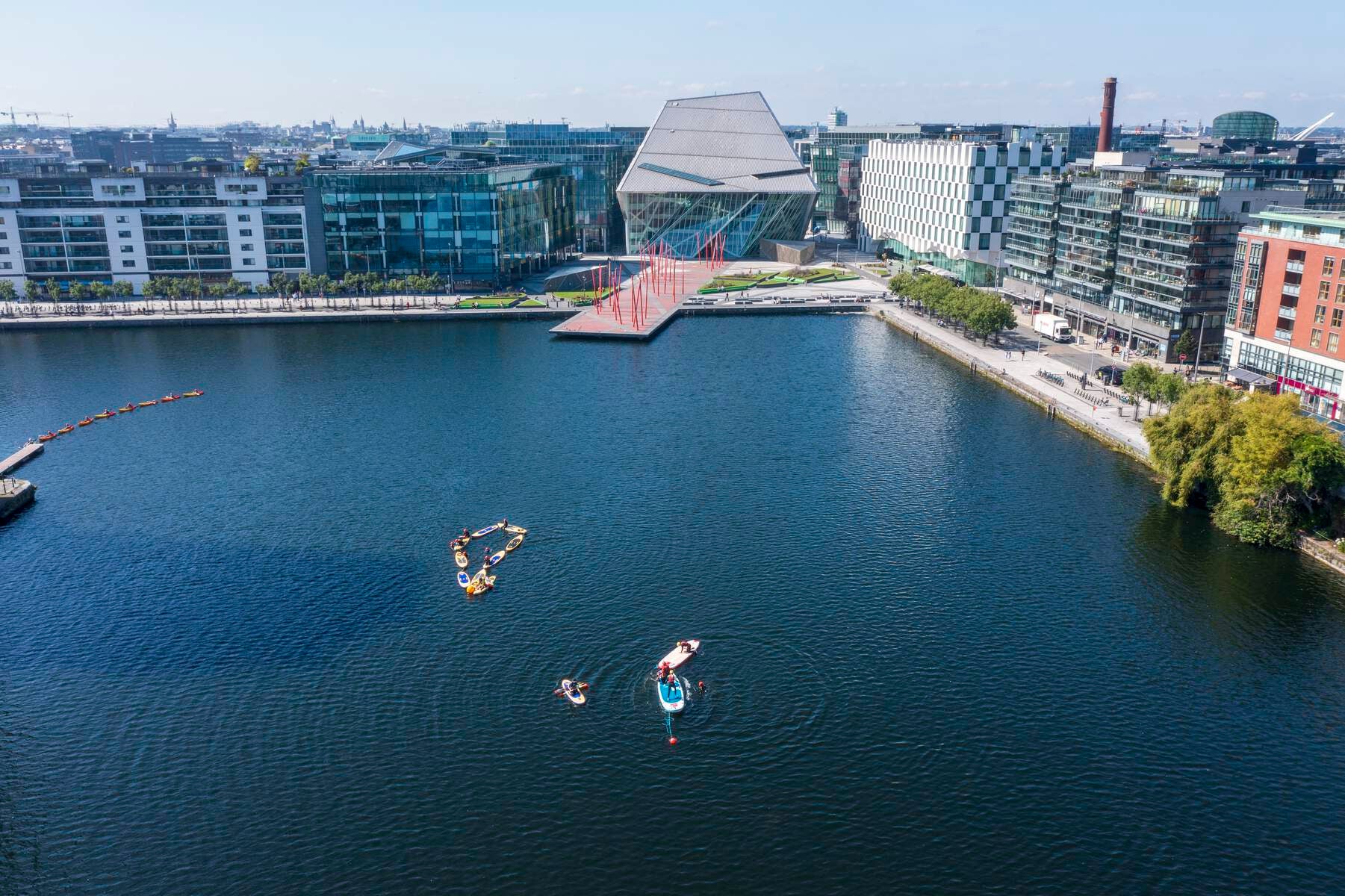 ---
Dublin has welcomed a ton of famous names over the years, but one of its most unlikely residents is at Whitefriar Street Church. Believe it or not, the remains of St Valentine are tucked away inside a small black and gold casket as part of a shrine to the famous saint. Continuing the romantic theme, the cute street art on Temple Bar's Love Lane could also be an adorable surprise in a hidden corner of the city centre. 
---
Hidden away in a tranquil corner of the St Patrick's Cathedral grounds, Marsh's Library is the oldest public library in Ireland and was a favourite haunt of Jonathan Swift, James Joyce and Bram Stoker. And just like Stoker, it's got its own macabre side. Along with its 25,000 books and 300 manuscripts, there are bullet holes from the 1916 Easter Rising scattered across the library's original oak bookcases.
---
Dublin's one of the world's great literary cities and the Museum of Literature Ireland (shortened to MoLI in honour of Molly Bloom, a central character from James Joyce's 'Ulysses') at Newman House is full of interactive exhibits and curious literary artefacts. But the museum's elegant courtyard is also one of Dublin's few accessible historic house gardens and contains the famous ash tree under which Joyce had his graduation photos taken.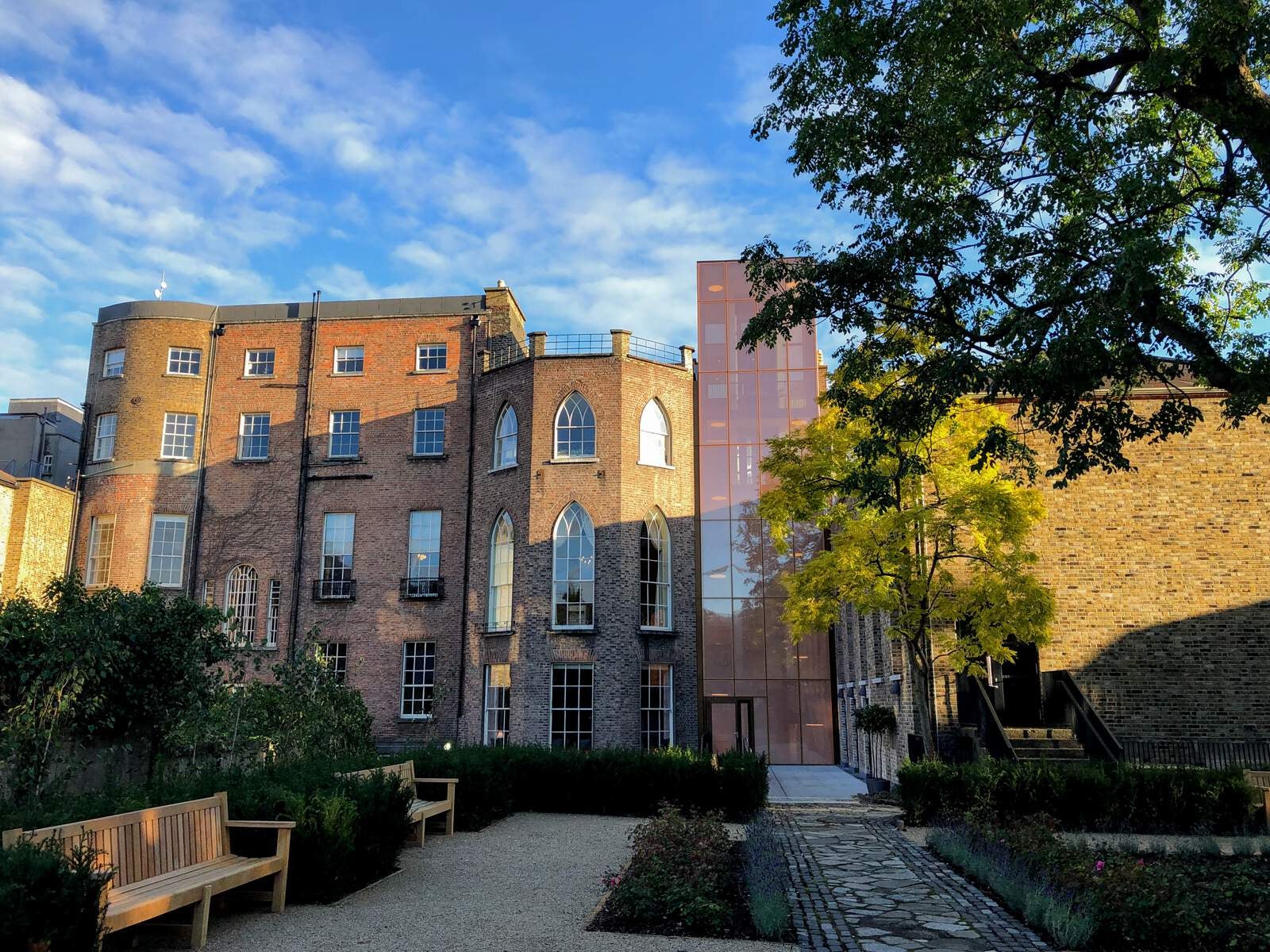 ---
From the ornate Ha'penny Bridge to the spectacular Samuel Beckett Bridge, Dublin's bridges are a distinct part of the city's character, but have you ever considered kayaking beneath them? Meet the guys from City Kayaking beside the Jeanie Johnston Tall Ship and hit the water to see Dublin from a totally new angle. And don't miss the atmospheric acoustics of their unique live music sessions, with two-hour performances underneath Dublin's iconic bridges.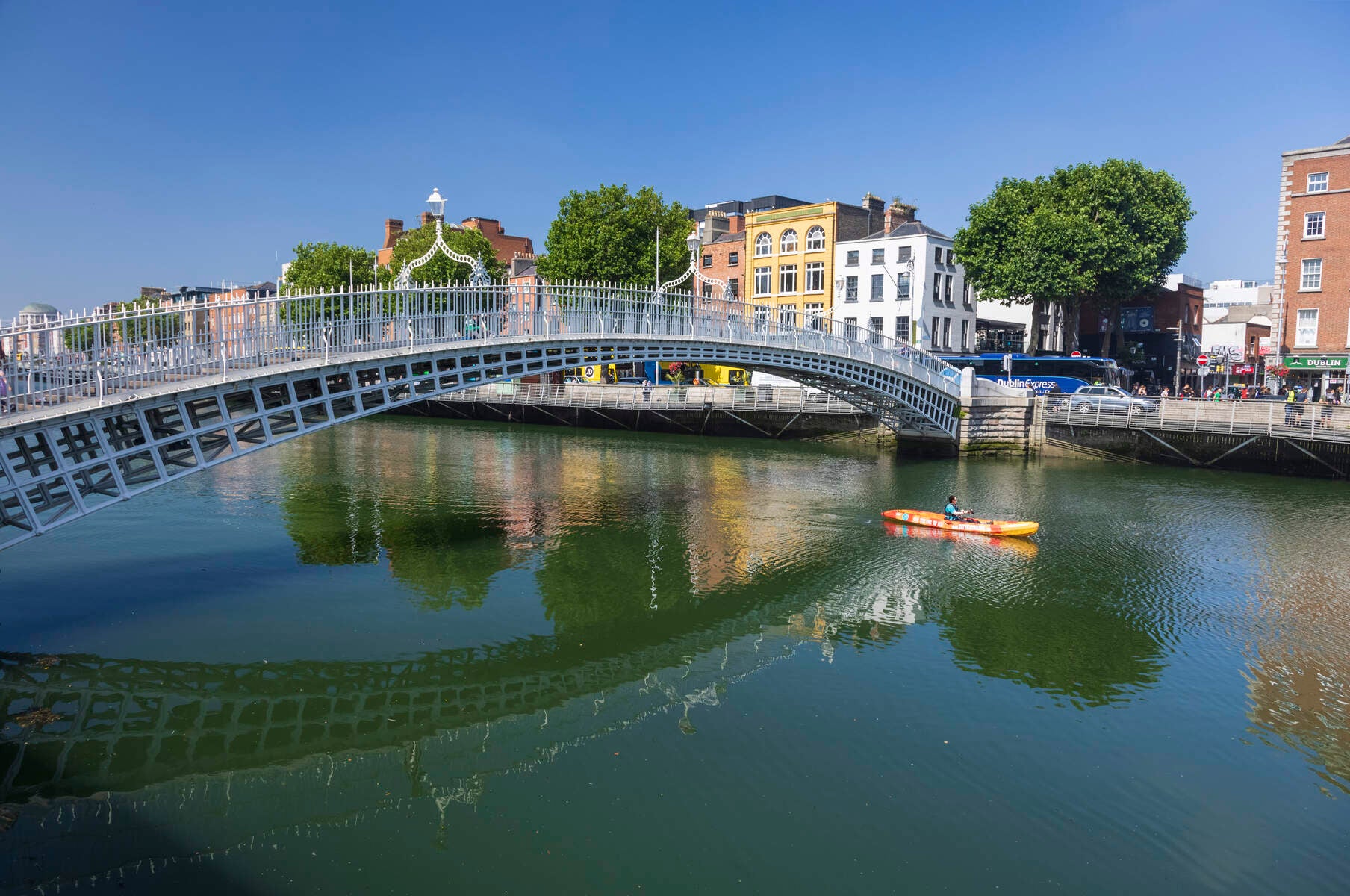 ---
Brave the narrow stone steps leading down to a dusty Dublin vault for a spooky window into the city's past. Housed beneath St Michan's Church, the mummified remains of Dublin's yesteryear elite Irish revolutionaries and wealthy Earls rest quietly for all to see in crumbling wooden coffins. The star of the show, however, is an 800-year-old mummy known only as 'the crusader', whose hand is stretched out from his casket (just don't shake it).
---
Escape the hum of Dublin City for a while and venture 30 minutes south to the charming coastal surroundings of Sandycove. Looking out to the Irish Sea is the James Joyce Tower and Museum, a fascinating collection of Joyce's letters, photographs and personal possessions all stacked up in a 19th century Martello Tower. Sandycove was also the setting for the opening scenes of 'Ulysses'. And if the weather's playing ball, go for a dip at the famous Forty Foot bathing pool nearby.
---
As a literary city, Dublin's always been full of stories but few are more important than the ones within the walls of Kilmainham Gaol. If you want the inside track on how Ireland won its independence, then look no further than the infamous jail where revolutionaries like Patrick Pearse spent their last days. Incredibly, future president Éamon de Valera was the final prisoner here (and only survived execution because he was born in the United States). Take one of the superb tours, presented by guides who live and breathe this stuff.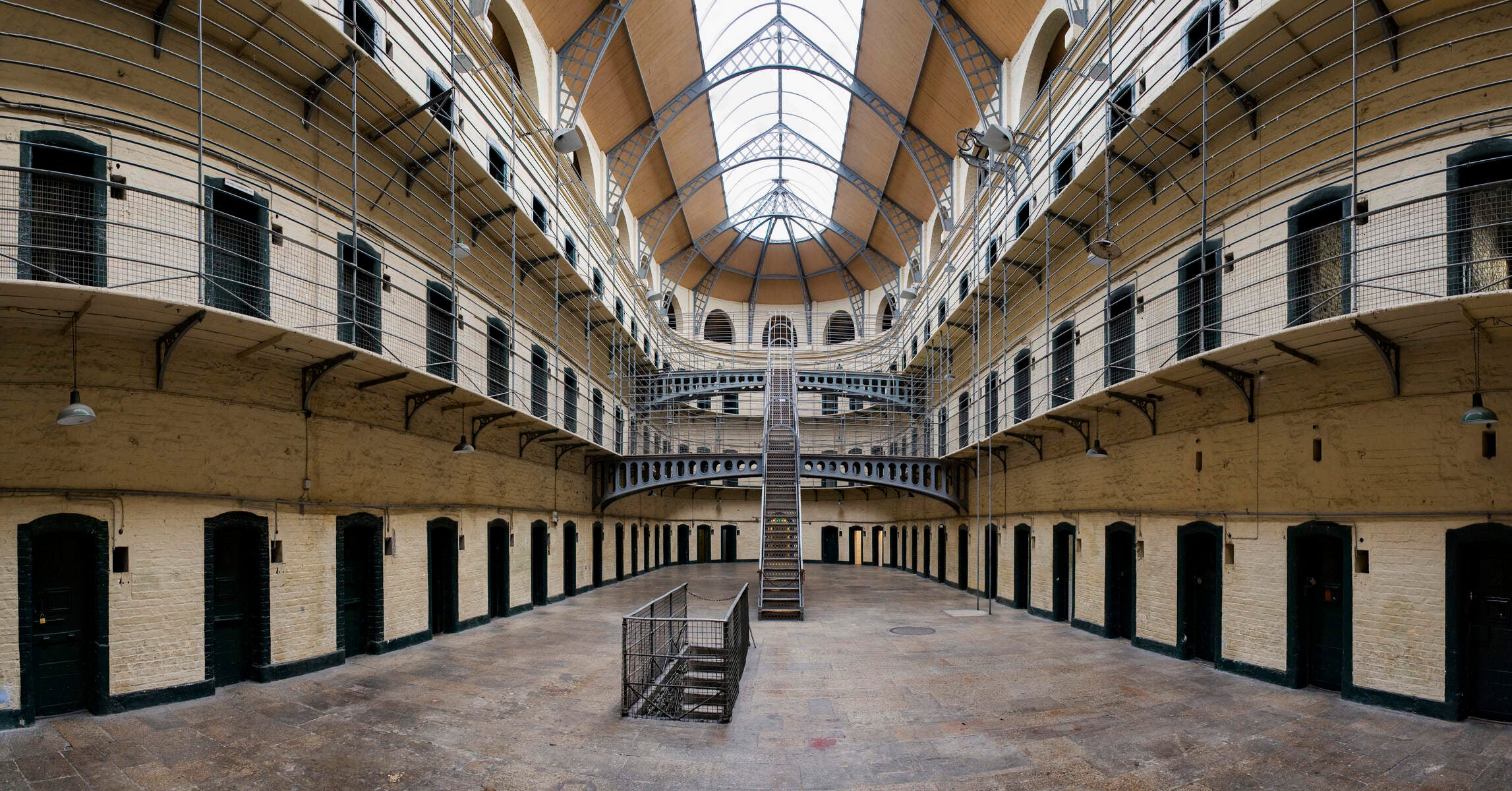 ---
Icon Walk in Temple Bar
Temple Bar's already Dublin's most colourful district, but the Icon Walk brings a whole new splash of character to the city's vibrant heart. Showcasing original artwork by many local artists of Irish icons from a bunch of disciplines (writers, playwrights, sports icons, musicians, and actors), it's a loud and proud display of Irish cultural heritage. Go for a ramble along the streets surrounding the Icon Factory and check out eclectic art of everyone from rock musician Phil Lynott to legendary comedy character Father Ted.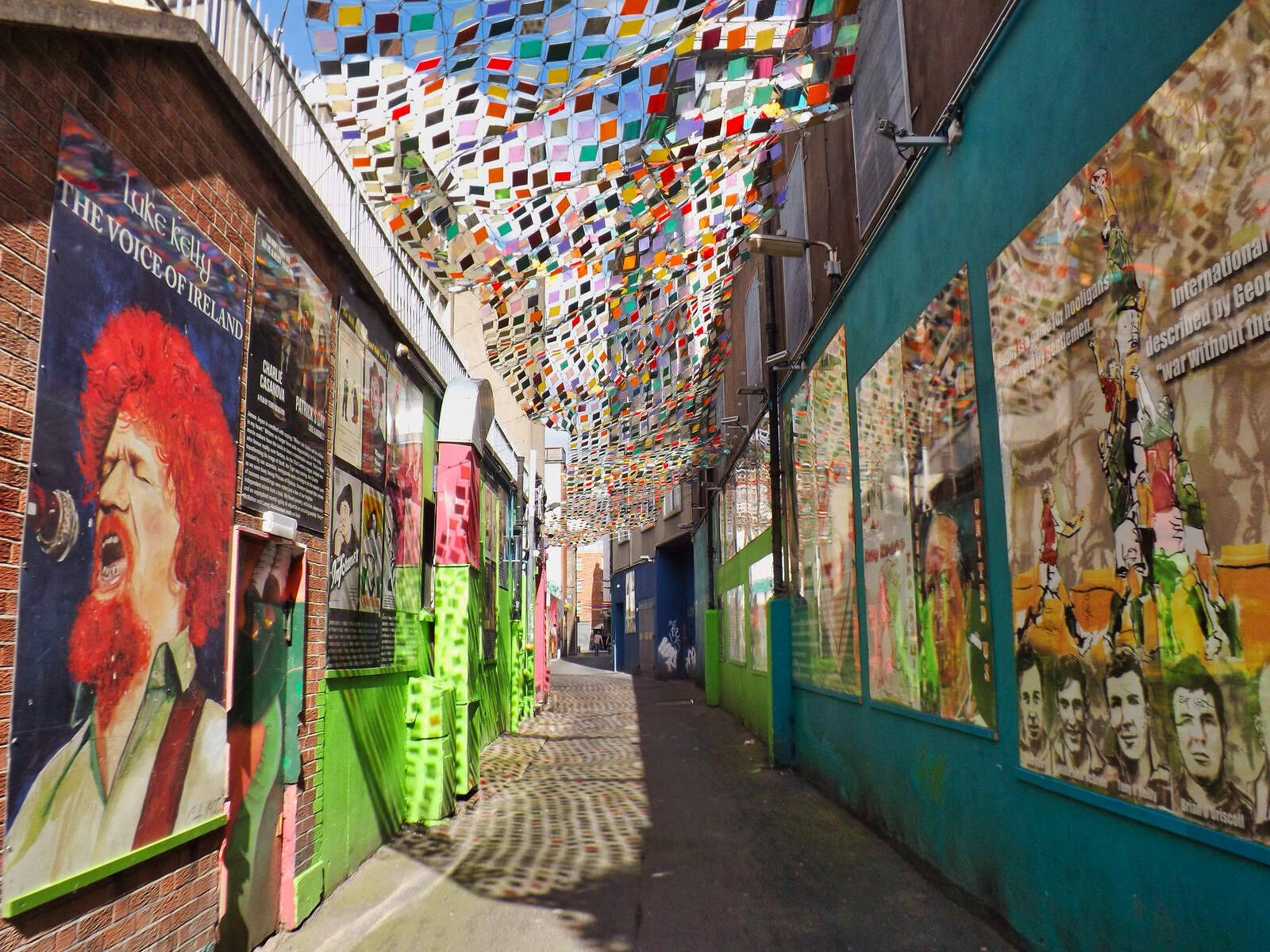 ---
Explore a whole new side to Ireland's famous capital
Want to see Dublin's weird and wonderful side for yourself? Start planning your trip now to discover the best of Dublin's curiosities.