Guides
8 unusual things to do in Dublin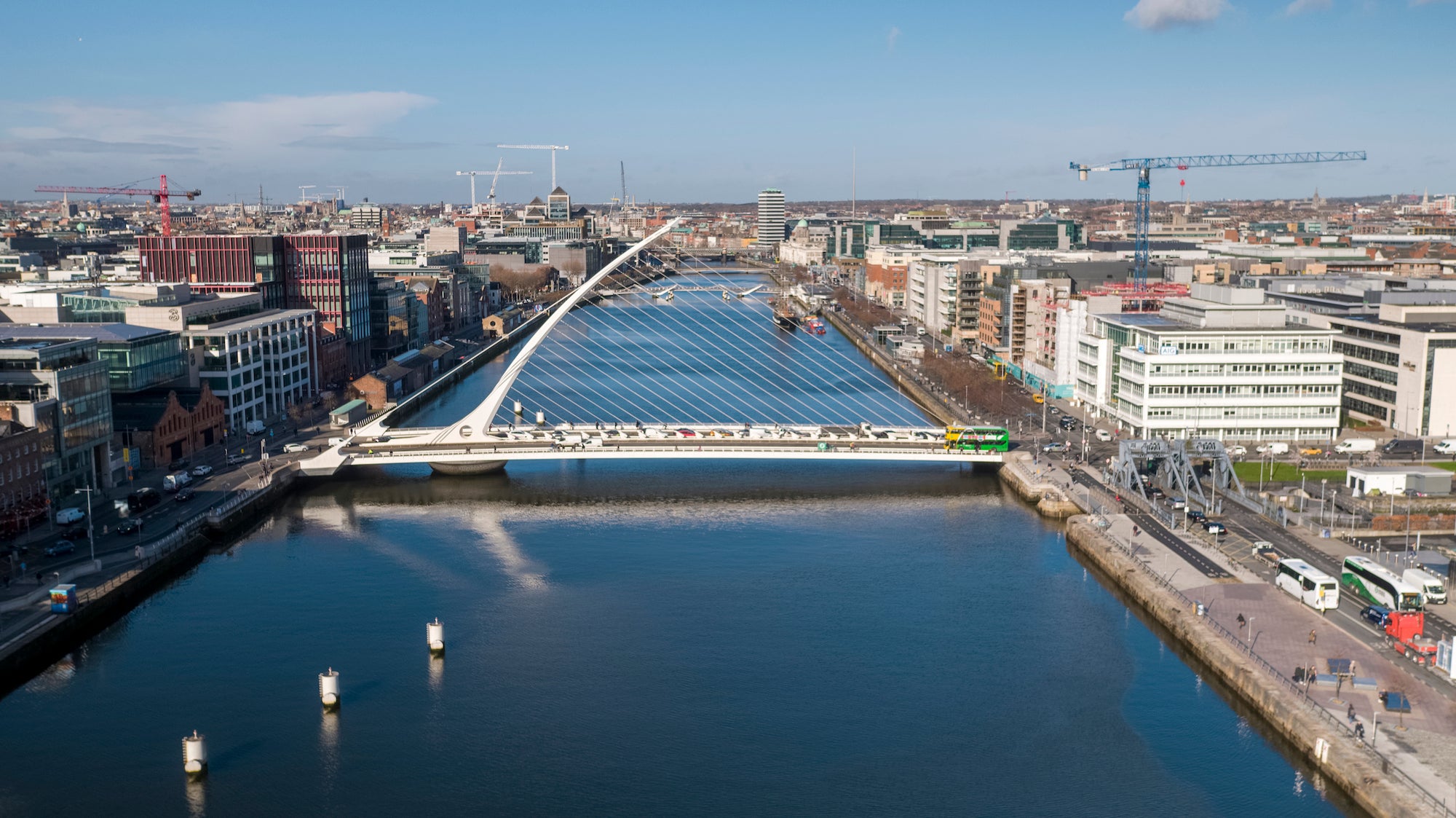 Dublin is well known for its vibrant culture and nightlife, but under the surface you'll find a host of unique oddities.
Hop off the regular tourist track for a few hours and get ready for some bizarre little treats.
Check out our favourite quirky highlights in Dublin's fairly strange city.
Napoleon Bonaparte's toothbrush
Yes, you read that right. When visiting Dublin, spend a few unconventional moments pondering Napoleon Bonaparte's dental hygiene. During the French leader's imprisonment on the island of St Helena, he was under the care of Irish physician Barry Edward O'Meara. The pair struck up a friendship and Napoleon gifted the surgeon with the toothbrush, a real luxury item in those days. Today, you'll find the elegant brush, with the letter 'N' stamped on its silver gilt handle, at the Royal College of Physicians' Heritage Centre on Kildare Street.
---
Plaque to Father Pat Noise
Wander over to O'Connell Bridge to find a hoax plaque erected for the fictional Father Pat Noise. It mysteriously appeared one day, marking the spot where the Fr Noise drowned in 1919 when his carriage plunged into the River Liffey under suspicious circumstances. Baffled historians eventually sniffed out a bit of trickery by the two Dublin brothers who stealthily installed the plaque. They claimed it as a tribute to their dad, the fictional 'Father Pat Noise' being an anagram of pater noster (or Latin for 'our father'). Dublin City Council had planned to remove the commemorative joke, but when bemused Dubliners started to leave floral tributes, they let it stay.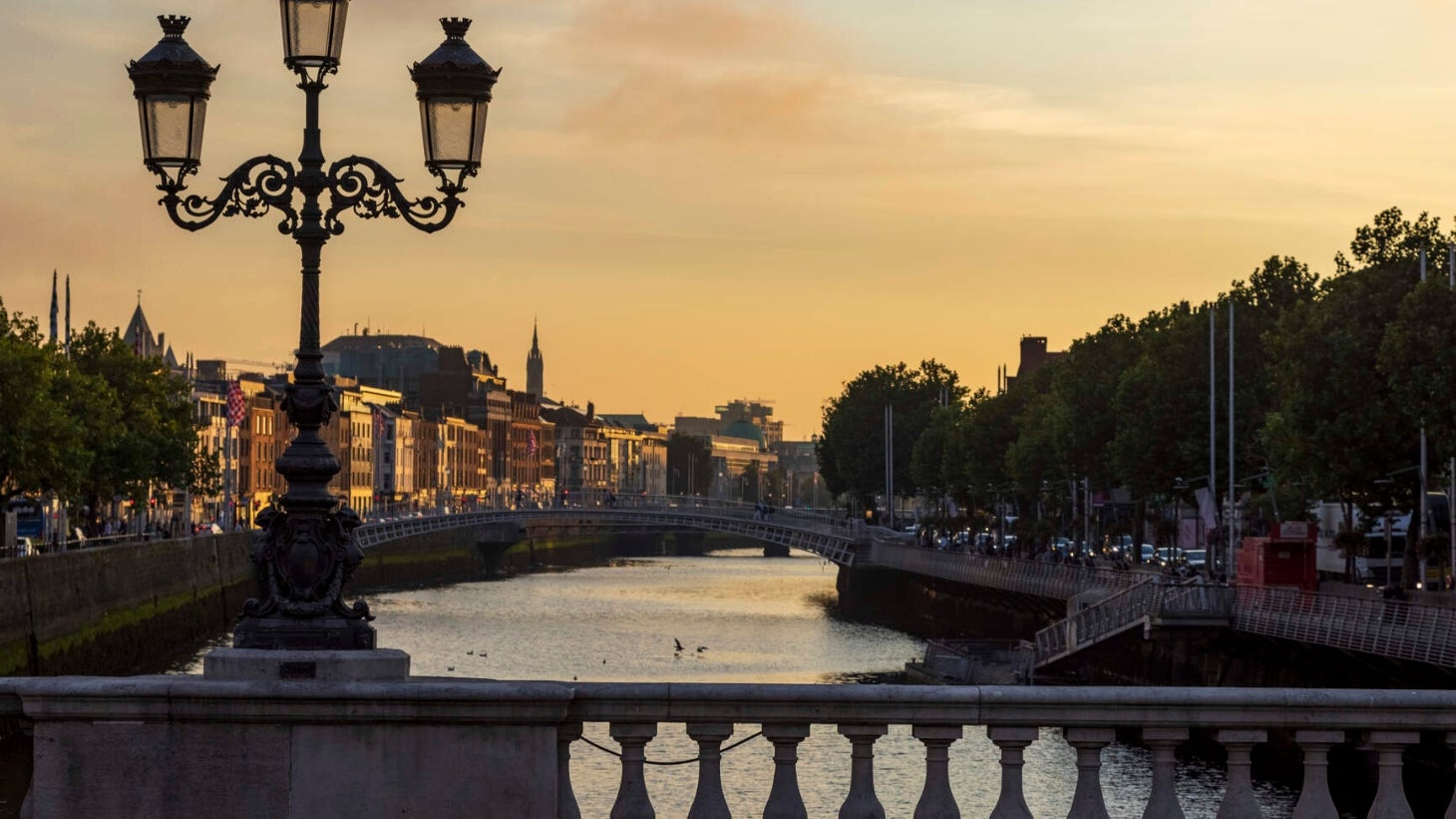 ---
Camino Starting Point
The iconic Camino de Santiago pilgrimage attracts free spirited travellers from all over the world. With its network of routes stretching across Europe, all roads lead to the Cathedral of Santiago de Compostela in Galicia, northwest Spain. But did you know that the Camino's first stop is right here in Dublin? At St James's Church in the Liberties, The Camino Society issues the Pilgrim Passport and you can get your first stamp there. Conveniently, the next stamp can be found next door at the Guinness Storehouse and there's a long history between St James's Gate and the pilgrimage. While you're here, you might as well sink a pint of the black stuff to send you on your way in style.
---
The Hungry Tree
As you enter the King's Inns grounds at Constitution Hill, you'll be greeted by an unusual sight. The tree you'll see before you is a beautiful London plane and is listed as one of the country's Heritage Trees by the Tree Council of Ireland. But it's the fact that it's feasting on a park bench that'll grab your attention and get you posing for your next profile pic. It's just off the tourist trail if you're heading to Phoenix Park, so you may have to ask a friendly local for directions. Look out for the splendid wrought iron gates and once you pass through them, you can't miss it.
---
Mummies at St Michan's
Those of you brave enough will find the crypt at St Michan's Church a stone's throw from the Jameson Distillery Bow St., handy if you need a stiff drink afterwards. Underneath the church dating back to 1095 are five long burial vaults containing the mummified remains of Dublin's most influential 17th, 18th and 19th century families. Thanks to the limestone in the walls, this spooky underground space is home to some well preserved nightmarish relics, including the 400-year-old remains of a nun and the Sheares Brothers who took part in the 1798 rebellion, among other notables.
---
St Patrick's Footprint
Legend has it that the unfortunate young Patrick was brought to Ireland by pirates in the 5th century, leaving him to tend sheep in the cold mountains. Though he escaped back to Britain, he missed Ireland and eventually returned here as a missionary, bringing Christianity with him. Known 7th century writer and bishop Tírechán claimed that Red Island by the seaside village of Skerries is the first place Patrick set foot when he returned, leaving a pretty impressive footprint in the rock as he did so. It's believed to be a lucky omen, so be sure to make a wish as you place three fingers into the water that's pooled in the footprint. This symbolises the shamrock, which Patrick famously used to explain the trinity of the Father, the Son and the Holy Spirit.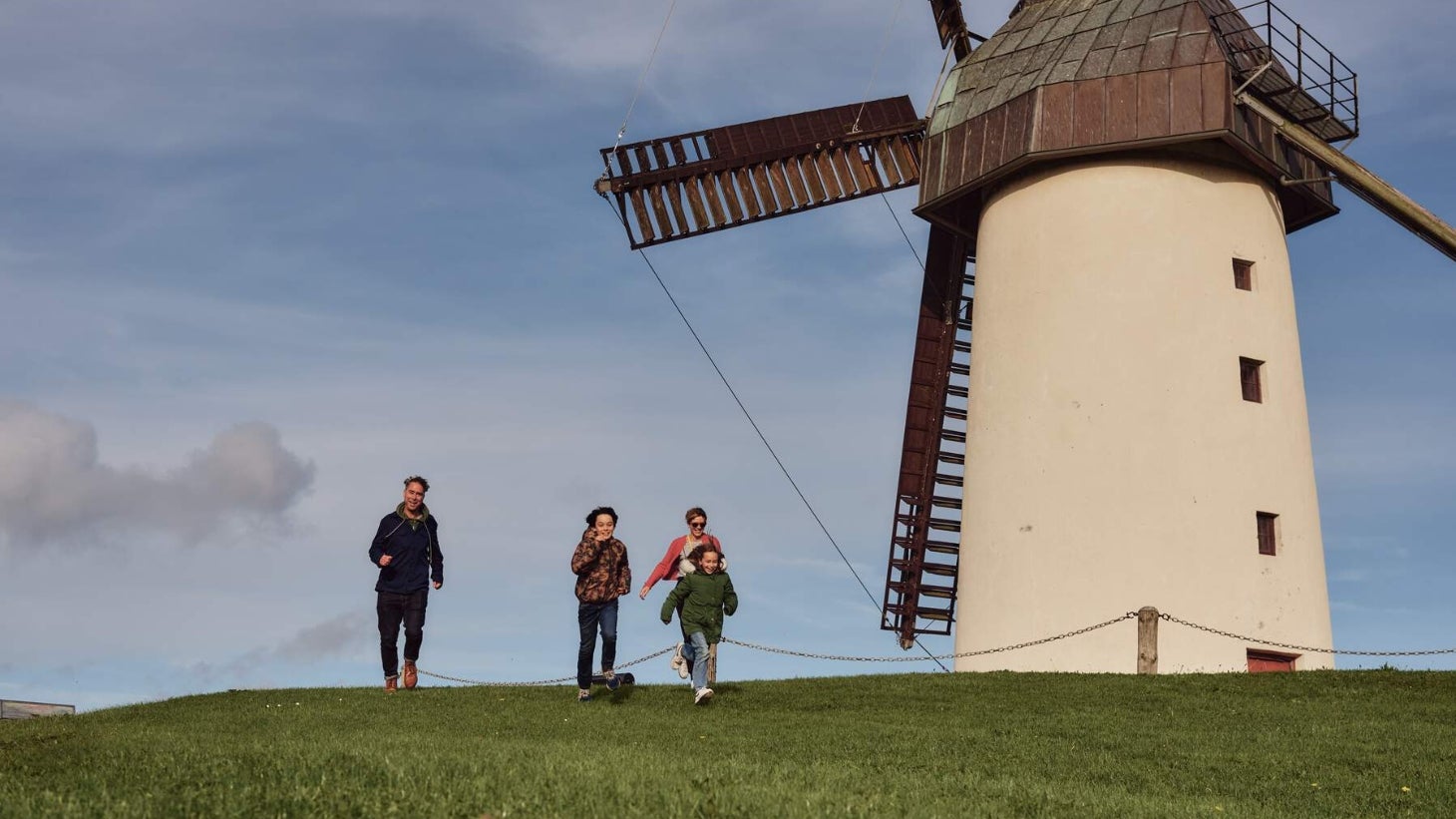 ---
The Lucky Stone at St Audoen's Church
Venture inside the beautiful 12th century St Audoen's Church and you'll find what's mysteriously known as the 'Lucky Stone'. A slab of granite bearing a Greek cross, it's thought to be the tombstone of an early Irish saint. But how did it get a reputation for being lucky? Back in 1309, the Mayor of Dublin erected a public drinking cistern in the nearby Cornmarket and laid the stone against it to guard visitors from disease and illness. From then on, the stone was said to have magical properties. Indeed, when it was stolen in 1826, the clever stone apparently grew heavier and heavier as the thieves made their escape, forcing them to abandon it just outside the city. When it finally made its way back to St Audoen's, it was given pride of place just inside the door with visitors invited to touch it for luck.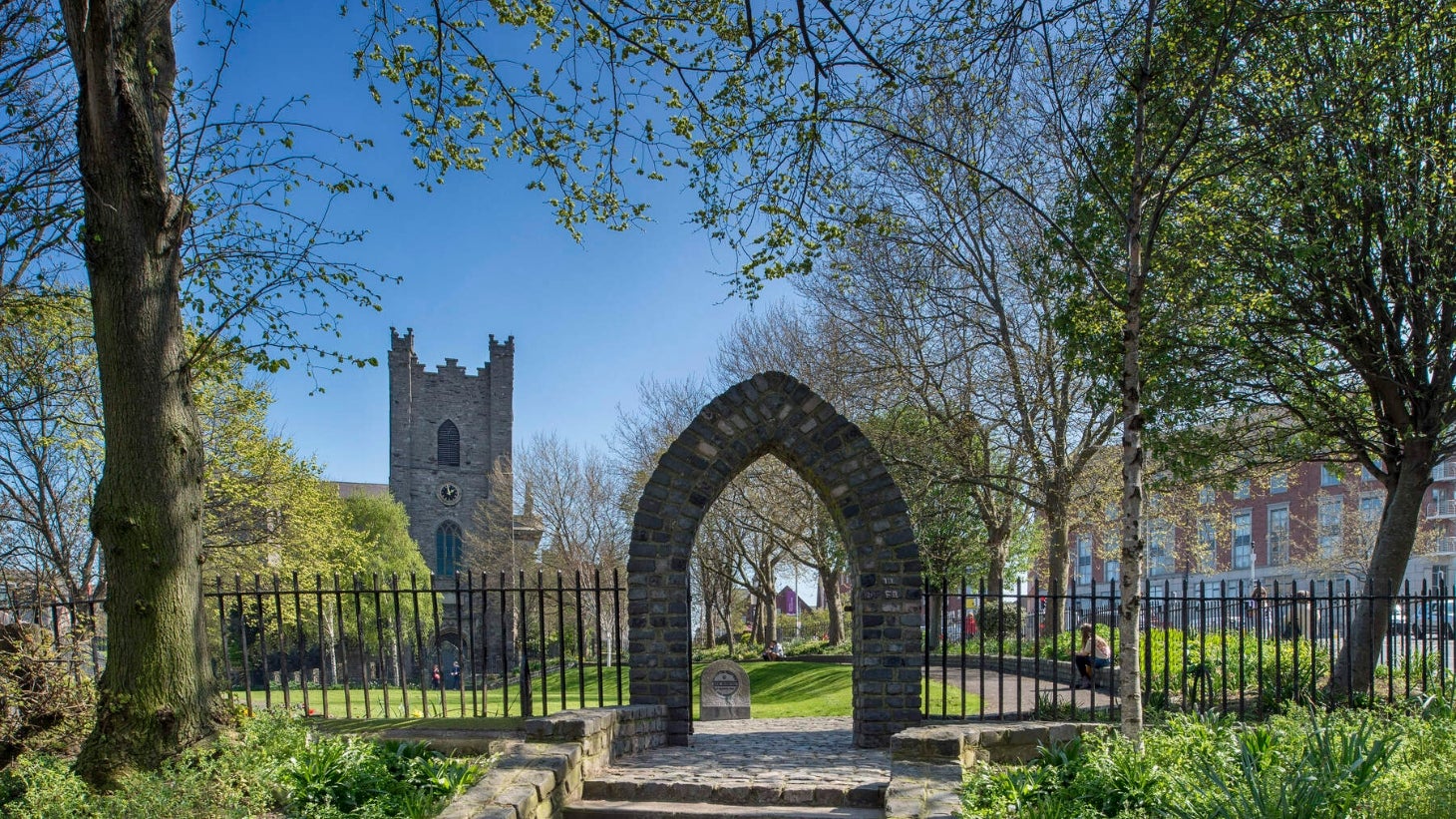 ---
Druid's Judgment Chair
On Killiney Hill on the south coast of Dublin, you can rest in the seat of an ancient druid. Ok, not quite. Although the three slabs that make up this intriguing monument were originally part of a series of Bronze Age cairns (burial chambers), it's thought that they were made into a chair as part of a Victorian folly years later. Either way, take a load off and take in the lush green surrounds of this tranquil hideaway.
If offbeat escapades are your thing, discover more things to see and do in Dublin.