Guides
Your guide to Bloomsday 2022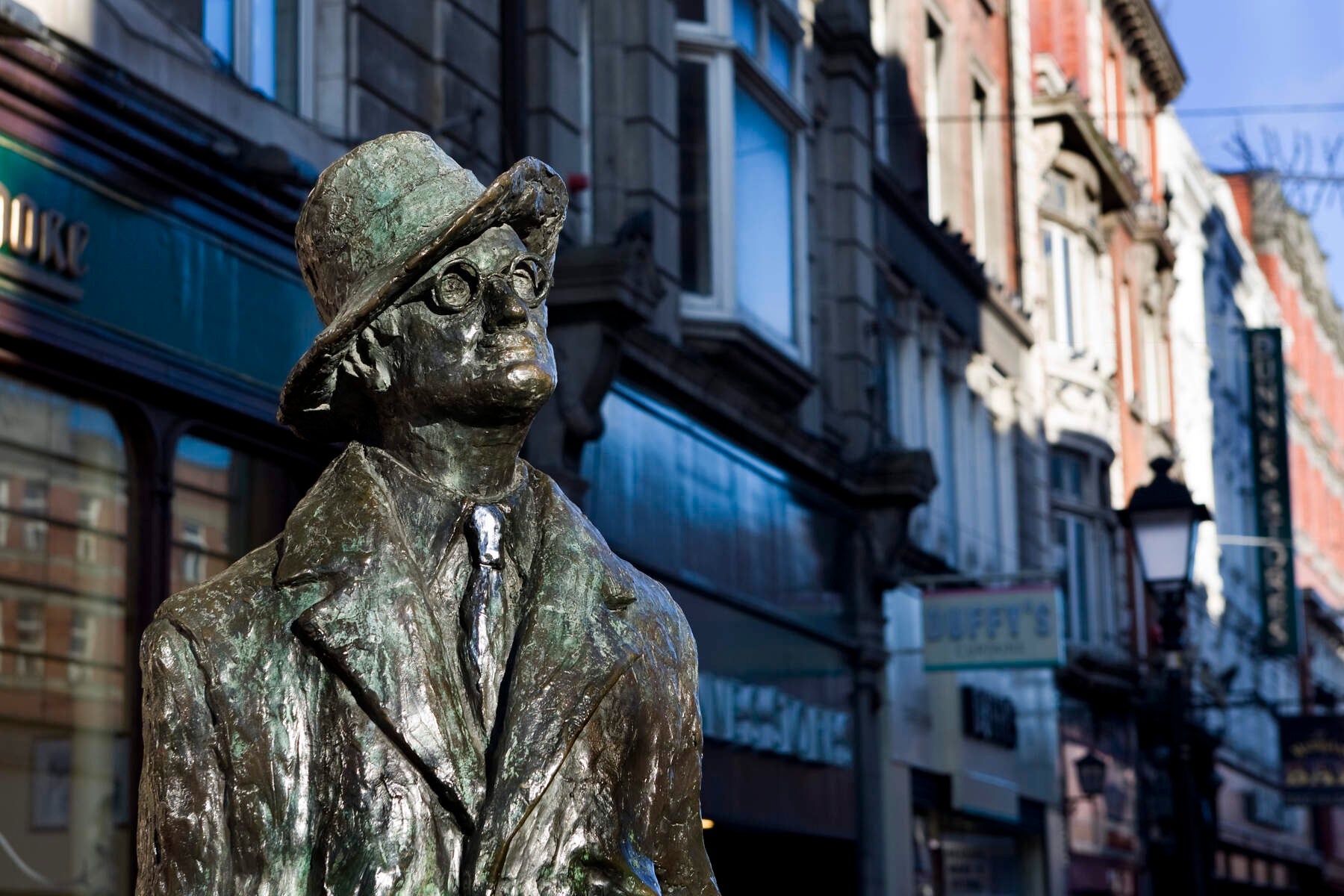 If you're lucky enough to visit Dublin on or around Bloomsday (June 16), you're in for a treat. The city's streets and cultural hubs bring to life the characters and places, episodes and themes of James Joyce's masterpiece of modernist literature, "Ulysses."
Here's everything you need to know about Bloomsday and a selection of what's in store this year.
The history of Bloomsday
Set on June 16, 1904, the epic novel follows a day in the life of its central protagonist Leopold Bloom, his wife Molly Bloom and the people he meets as he goes about his business of hawking ad space for a daily newspaper, the Freeman's Journal. 
Fifty years later, on June 16, 1954, Irish writers Patrick Kavanagh, Flann O'Brien and Anthony Cronin honoured the fictional day by visiting some key locations in the novel including the Martello Tower at Sandycove, now a museum to Joyce's life and work, and Davy Byrne's pub, with plenty of readings along the way. Their one-off outing became a much-loved tradition in Ireland and beyond, with readings, performances, re-enactments and other events taking place on this day around the globe. In Dublin itself, Bloomsday is now marked by annual festivities curated and organised since 1994 by the James Joyce Centre.  
This year's festivities celebrate the centenary of the book's publication in 1922 (#Ulysses100) throughout the Bloomsday Festival (June 12–18, but with many events and exhibitions spanning the summer months and beyond).  There's a dizzying array of events both free and ticketed, and something to suit everyone from the literary aficionado to Joycean newbies. 
---
Take a walking tour
A perennially popular Bloomsday activity (June 16) is to follow the path that Leopold Bloom carved through Dublin's streets in "Ulysses" with a guided walking tour. Beginning at the Gate Theatre, Pat Liddy's lively two-hour guided Bloomsday Walk offers a fun introduction to Joyce's world (period costumes optional). For a deeper dive, expert guided walks delve into specific episodes and locations of "Ulysses." Join historian Hugo McGuinness on a 'Through Nighttown to Eumaeus' tour of the former red-light district of Monto, or explore the Lotus Eaters episode with a free walk hosted by Dublin's longest-established Joyce Society, the James Joyce Institute of Ireland. 
Weekend festival goers can stroll the Royal Canal with To Heaven by Water: Exploring the Royal Canal through Ulysses (June 11–19), a free guided tour co-hosted by the James Joyce Centre and Waterways Ireland, combining entertaining performances and unique historical perspectives. Or create your own souvenir at Joyce's Dublin: Walking & Sketching Tour (June 11) run by the National Gallery of Ireland, which will visit their Celebrating Ulysses exhibition and local Joycean spots such as the National Library of Ireland.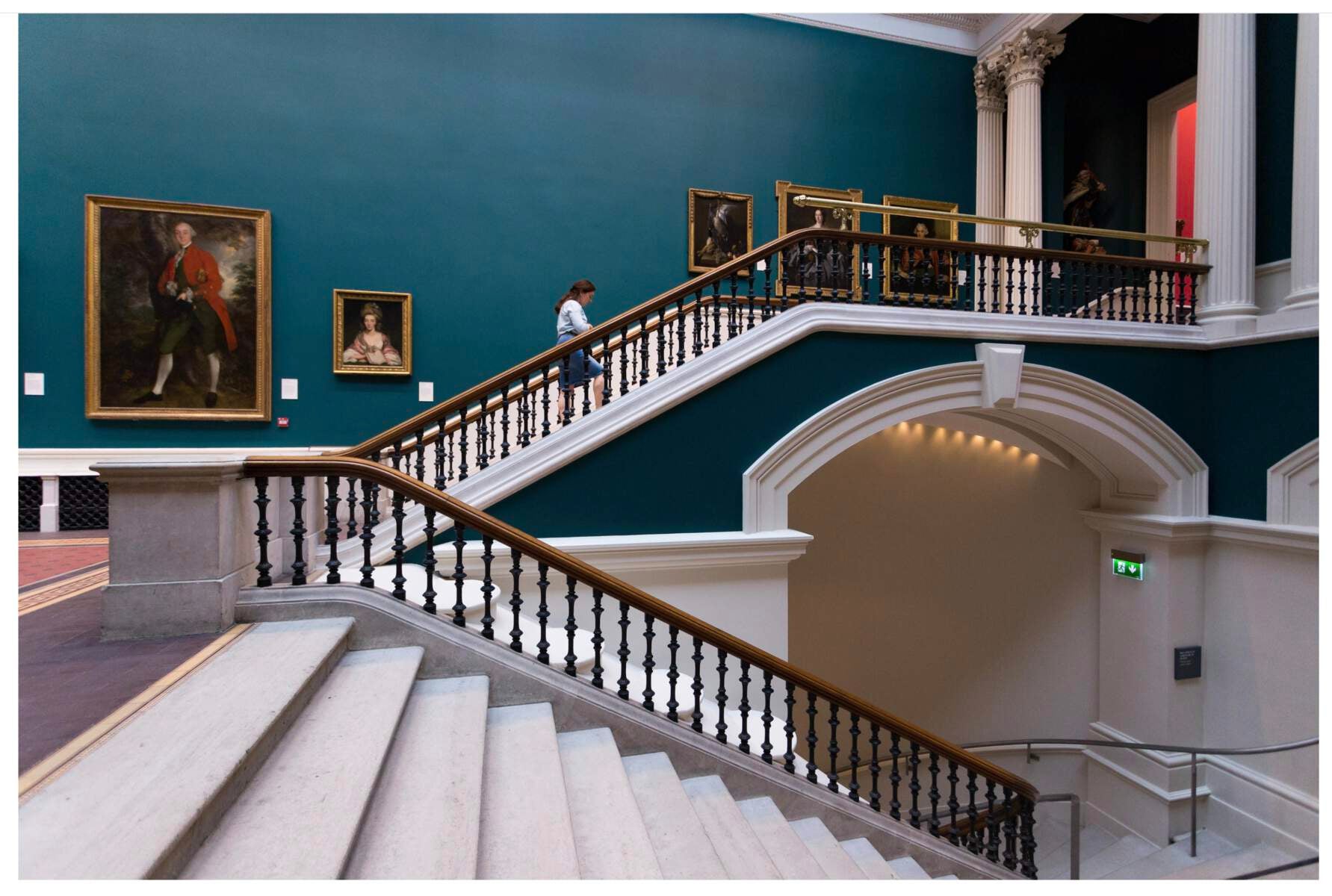 ---
Catch a performance or reading
Many lifelong fans of Joyce's "Ulysses" have never read the book, but instead immerse themselves in its dazzling language and myriad themes through readings or theatrical performances. Join actress and comedian Katherine Lynch in Temple Bar's Meeting House Square for a free, seated afternoon of Ulysses Readings and Songs (June 16) for seasoned veterans and Bloomsday beginners alike, or pop into Sweny's Pharmacy to pick up a bar of lemony soap  and catch a reading or Edwardian sing song (June 16). Dip into an epic spoken performance as actor Barry McGovern reads the entirety of Ulysses on the stage of the Peacock Theatre (June 10–16), while lovers of physical theatre will be delighted by bloominauschwitz (June 14–18) at The New Theatre  and Corn Exchange's Dubliners (June 9–24) at Smock Alley Theatre.  
Outside the city centre, rock up to the seaside suburb of Blackrock to catch the free, outdoor, action-packed staging of A Play on Ulysses (June 16), or learn about the legal battle to get the masterpiece published in Colin Murphy's The United States v. Ulysses at Dun Laoghaire's Pavilion Theatre (June 16–17). Beyond Dublin, Robert Gogan takes his bawdy one-man show, Strolling through Ulysses, on a national tour (May 20–July 1).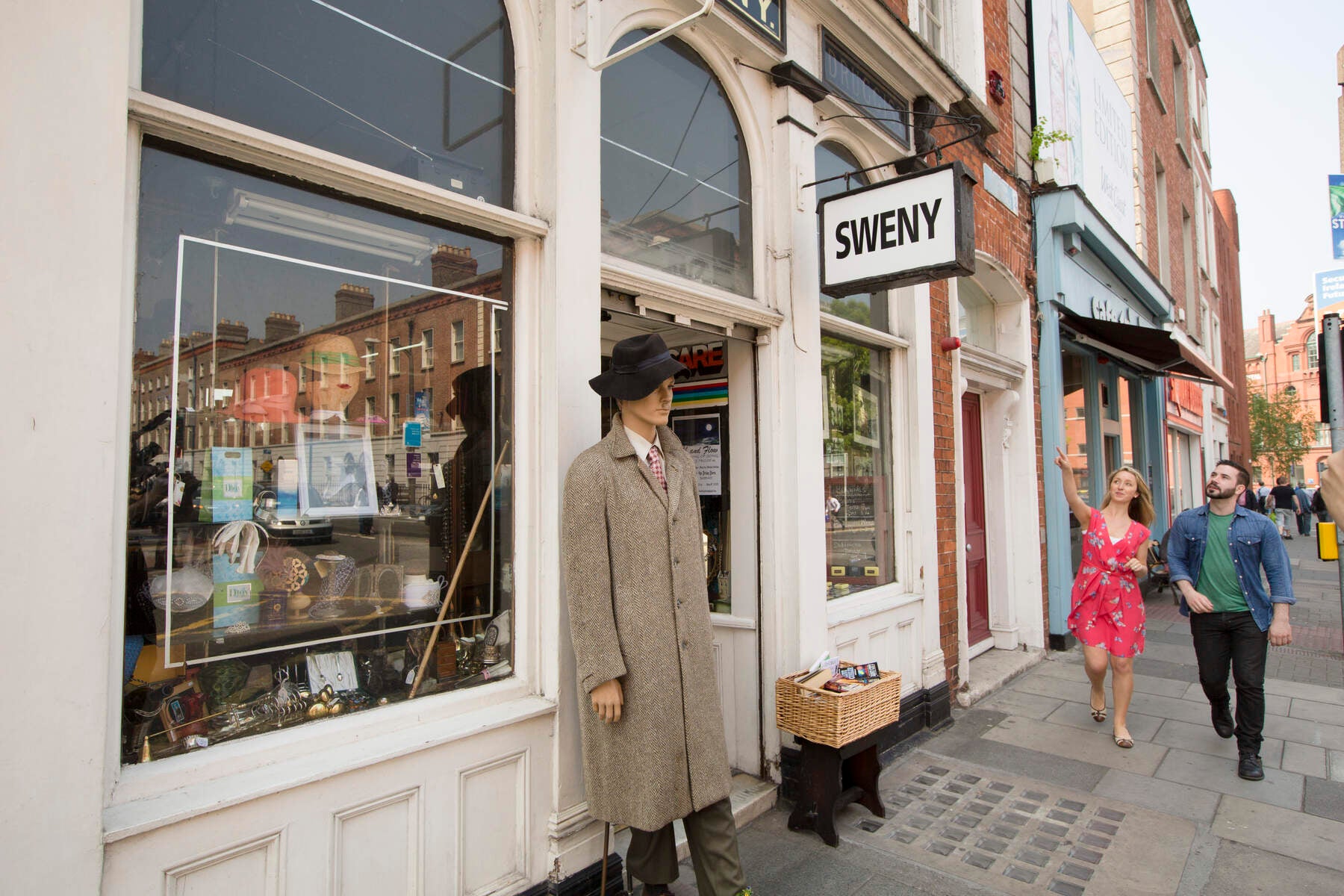 ---
Enjoy a musical recital
Joyce was a talented singer – like the character of Molly Bloom herself – and music was source of inspiration for the writer and a central motif in "Ulysses." Besides the spontaneous sing songs that will ripple through so many of the festivals events, there are diverse dedicated musical performances from James Joyce's Chamber Music at the Hugh Lane Gallery (June 15) to The Siren Sessions at the James Joyce Centre (June 12) featuring the wonderful songstress Camille O'Sullivan. 
---
Escape into a screening
James Joyce was fascinated by the story-telling possibilities of cinema and opened Ireland's first 'electric theatre', The Volta. Having taken place online for the last two years, the third Bloomsday Film Festival (June 11–16) is a hybrid affair, supplementing online events with live screenings at the Irish Film Institute, the intimate Sugar Club and the newly opened Volta Room at the James Joyce Centre. Highlights will include Brief Encounters: New Joycean Shorts (June 11), the premiere of 2022's The Ulysses Project innovative re-telling of "Ulysses" as filmed on smart phones during lockdown by 75 actors and directed over WhatsApp (June 14). 
---
Bookmark a special event or exhibition
This year's Bloomsday festivities encompass a kaleidoscopic array of events and exhibitions. 
Many of these take "Ulysses" as inspiration to explore different perspectives (a guided tour of Jewish Dublin in the time of Ulysses at Portobello's Irish Jewish Museum, June 12) or contemporary concerns (the Outrageous, Obscene and Offensive group show at the Olivier Cornet Gallery, June 12–July 31). Others deliver detailed reconstructions of the book, such as The Ulysses Project: Architecture and the city through James Joyce's Dublin at Irish Architectural Archive (June 17–August 19). 
On the day itself (June 16), the city's cemeteries (Bloomsday at Glasnevin Cemetery), pubs (Bloomsday at Davy Byrne's) and suburban villages (such as Bloomsday Villages - Ringsend) will be abuzz with activity. 
The visual arts are well represented with exhibitions of fine art (Celebrating Ulysses at National Gallery of Ireland, May 21–August 21), photography (Sirens in Bloom at the James Joyce Centre, June 6–30) and cartoon-style illustrations (Penelope Says at Smock Alley Theatre, June 13–17). 
Meanwhile the Museum of Literature Ireland (MoLI) will be a mecca for literary lovers on Bloomsday (June 16), whether to view copy number one of "Ulysses," explore their exhibition about the Joyce family, —Love, says Bloom (February 2–July 3) or dip into a daylong Bloomsday programme of musical recitals, readings and the First Annual Dedalus Lecture from poet Paul Muldoon. Celaviedemai, Hazey Haze and DJ Discomedusa will provide the soundtrack for the Bloomsday Garden Party, which takes place at MoLI from 7-10pm on June 16.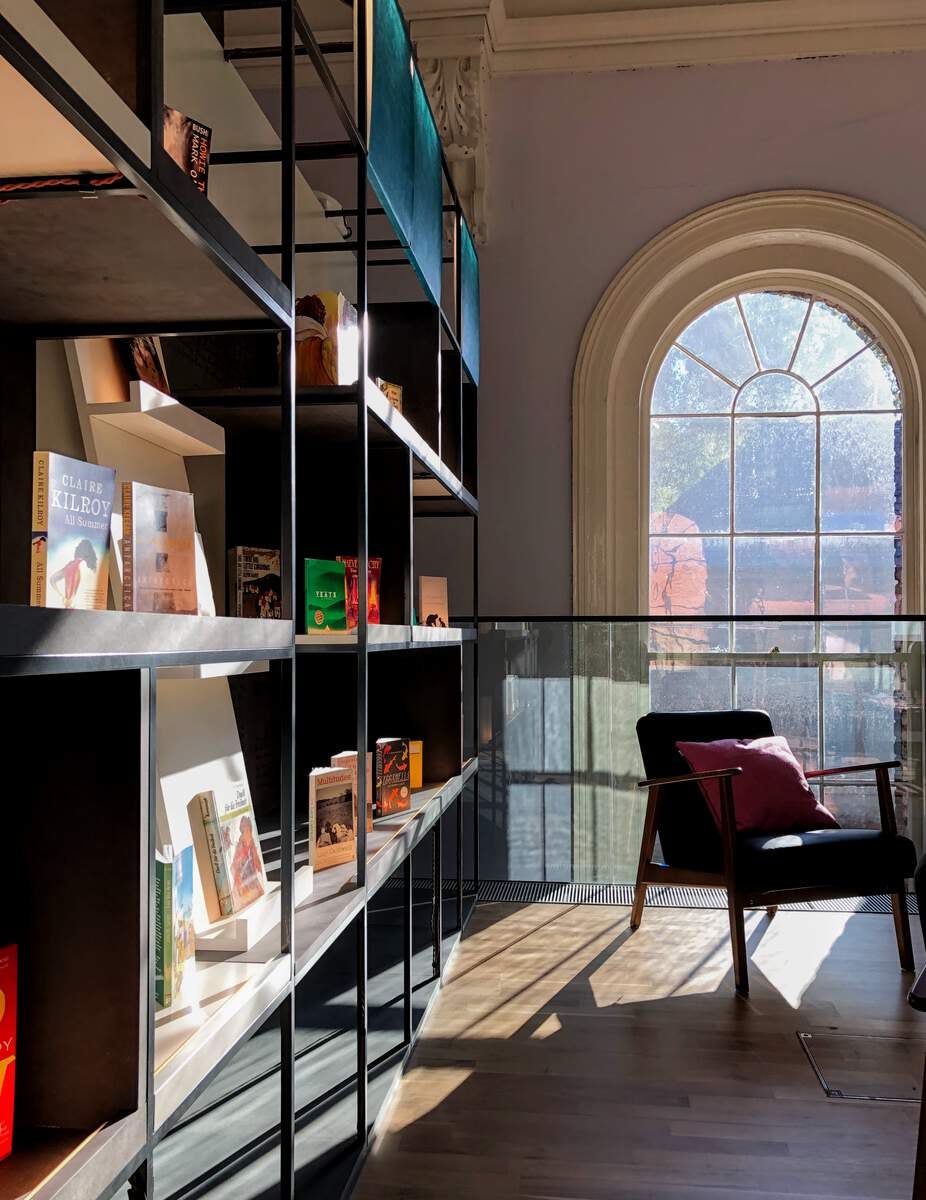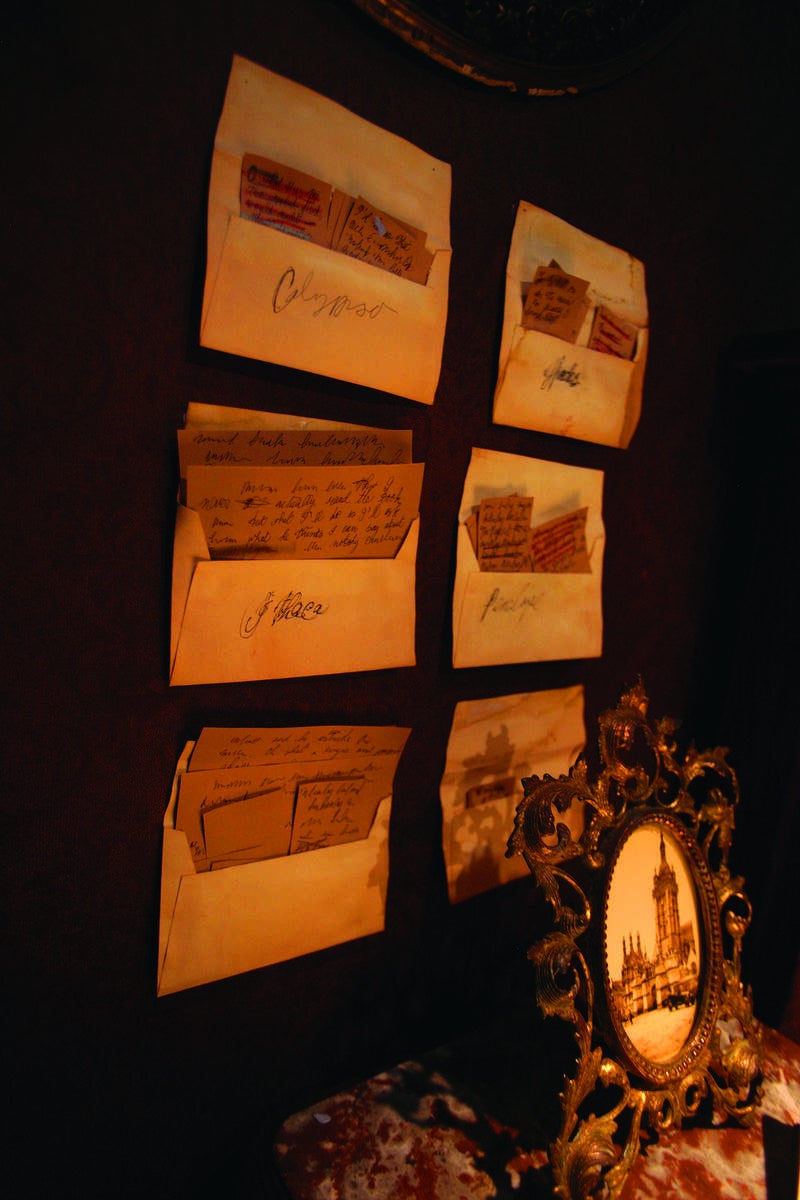 ---
Take a writers tour of Dublin
Dublin's literary heritage extends across the city and through the centuries, so why not explore more places connected with the city's best-known writers?