Guides
Dublin's best late night bars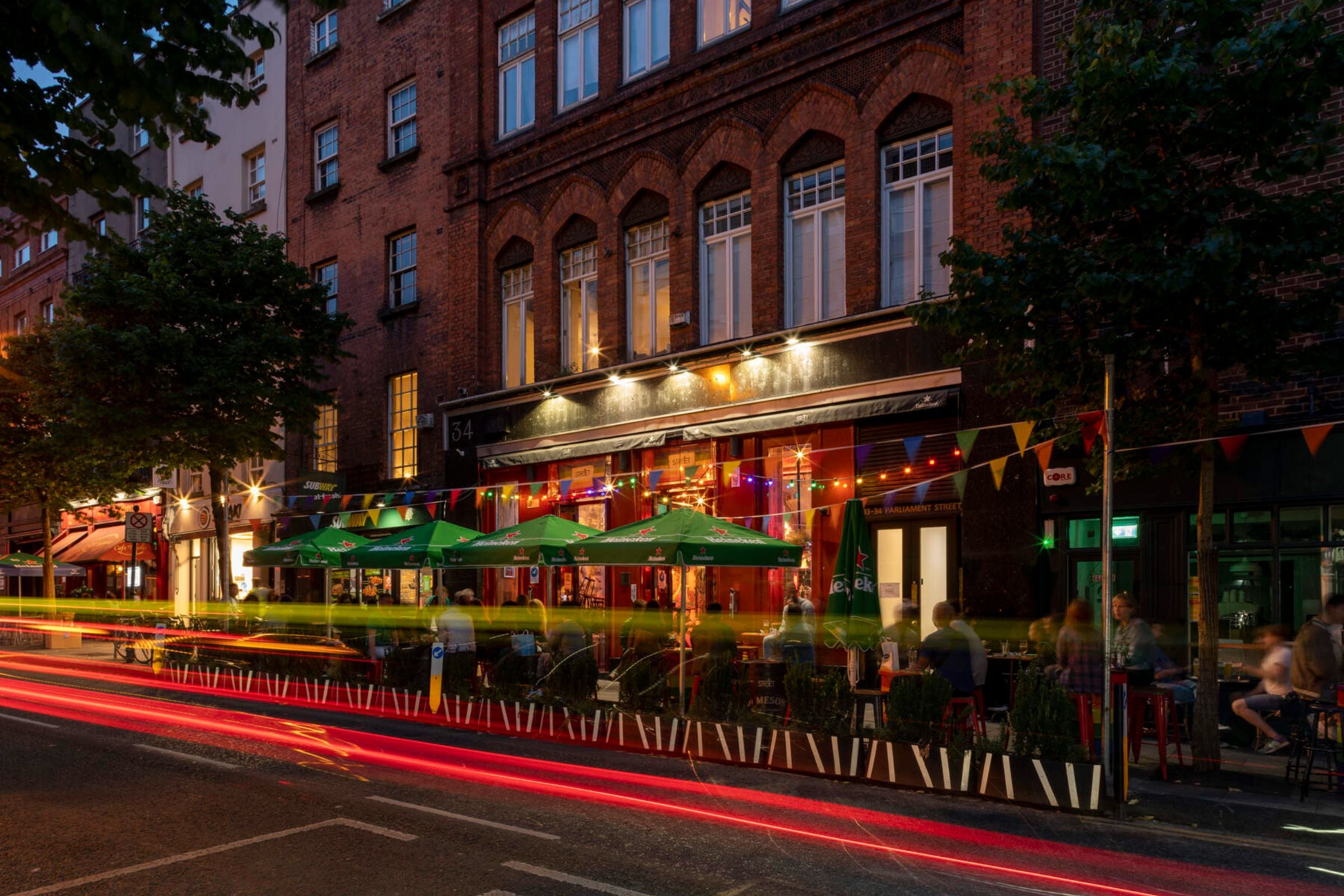 Dublin is a city that's renowned for its nightlife.
With plenty of late night bars and cocktail spots around town, it's easy to find a place to wet your whistle, whether you fancy a spicy margarita in a speakeasy or some tunes spun from a live DJ.
Here are the best late night bars in Dublin, for when you're ready to get the party started.
With its only signage being three stickers spelling out VCC on a black door, Vintage Cocktail Club is pretty nondescript from the outside. But once you're inside, this Temple Bar cocktail joint has a sumptuous boudoir feel, with tasselled lampshades and plenty of candlelit corners where you can sip an Old Fashioned in style. There's a cool rooftop terrace, too. It's strictly for those over the age of 23, and you'll need to book in advance.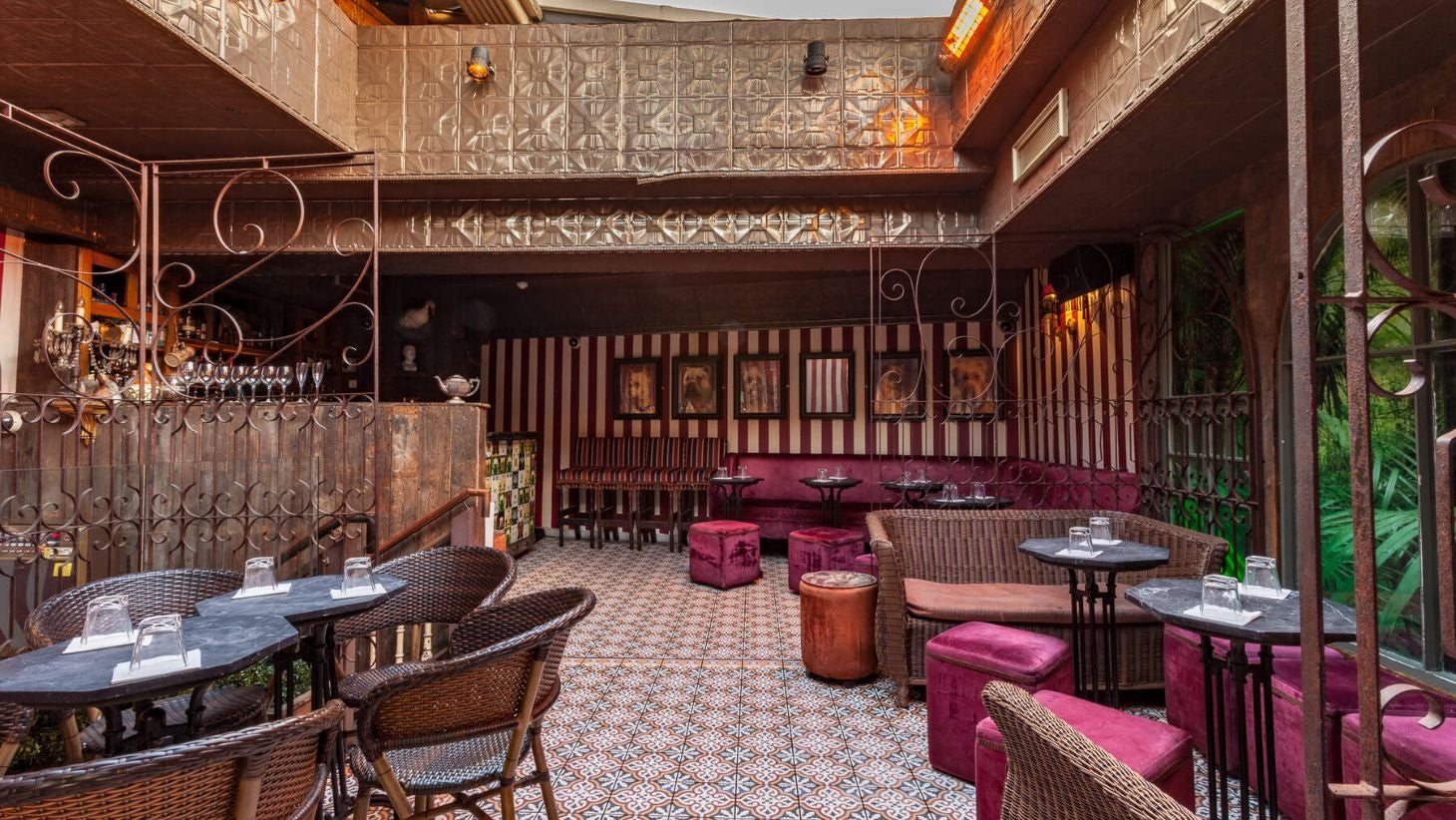 ---
The area around Wexford Street isn't short of a late night bar or two, but Opium is one of the swankier options. Spread over three floors, Opium is the place to be if you want to burn the midnight oil, with live DJs, theme nights and a cocktail menu with an Asian influence – think hibiscus margaritas and tropical whiskey sours. On warmer days, the roof is retracted in their Botanical Garden, so you can enjoy cocktails under the summer sky.
---
The Blind Pig
Set up in the style of a 1920s speakeasy, you won't know the exact location of The Blind Pig until you book a table. All you need to know is that it's in Dublin's city centre and the staff turn out some of the best cocktails in town. One of their bartenders is even the Diageo World Class Ireland Winner of 2021, so you can be confident that whatever you order will be whipped up to perfection. While their menu of classics is solid, like their award-winning margarita, it's worth trying their more creative concoctions, with ingredients like hedgerow tinctures and herbal shrubs.
---
4 Dame Lane
Open until 2.30am on Fridays and Saturdays, 4 Dame Lane is a buzzing bar right in the middle of the city. Inside, there are plenty of sleek leather booths along the exposed brick walls, which are lined with old record covers. But there are also bar stools and barrels outside on Dame Lane itself, where you can watch the city come to life.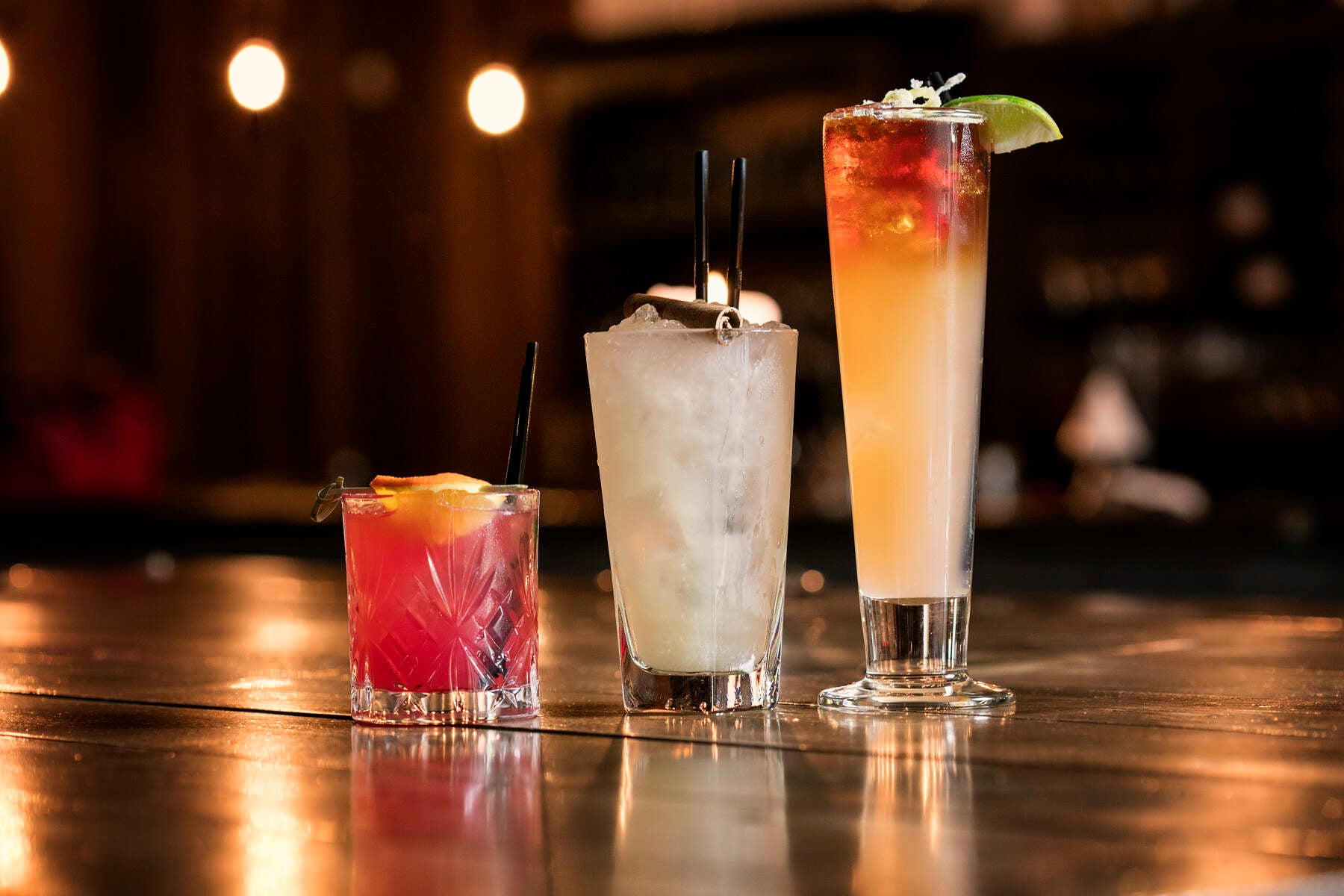 ---
Farrier and Draper
Set inside the Powerscourt Townhouse, Farrier and Draper combines the aesthetics of Georgian architecture with plush art deco finishes like deep armchairs in jewel tones and chandeliers. On a chillier day, the prized seats are those next to the roaring fires, of which there are several over the bar's three floors. Their cocktail menu is filled with all the classics, but they frequently run themed seasons where you can opt for something more creative, like a limoncello mojito. They stock a wide range of craft beers and IPA draughts behind the bar, too.
---
There's a bit of an old world vibe when you first walk into Peruke and Periwig, with antique medicine cabinets and old barrister wigs (known as perukes, hence the name) on display. This is a bar that feels a little like a tardis, with different rooms to be found on each level, one with thick brocade drapes and velvet banquettes, another with a wall lined with overstuffed bookshelves. The mixologists here know their stuff, and you'll often see theatrical skills using smoke and fire behind the bar.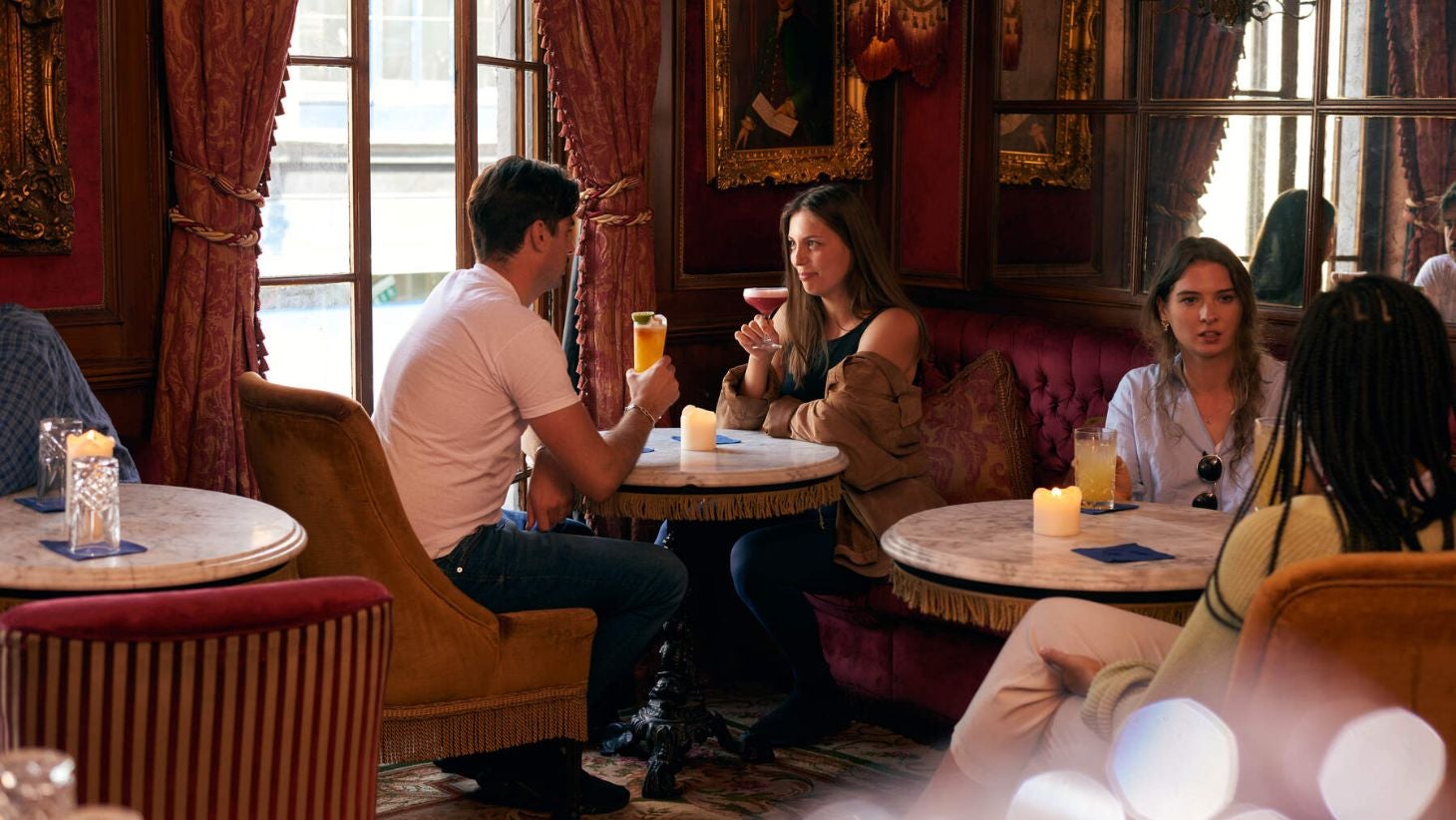 ---
With a Parisian café feel by day and a cocktail bar vibe at night, Café en Seine brings a continental flair to Dawson Street. There are five different bars over three floors, all of which overlook the atrium with glass-panelled ceilings and art nouveau lanterns. You can dance until 2.30am from Wednesday to Saturday, and they offer a chilled out jazz brunch on Sunday afternoons.
---
House
While there are cosy fireside tables inside, the airy conservatory and giant garden out the back means that House has one of the most stylish outdoor bars in Dublin. Jasmine flowers creep over the trellises and there are plant pots wherever you turn, but the blankets over each chair keep you toasty, whatever the weather is doing. There's often live music or a DJ at the weekends, along with an Instagram friendly cocktail menu. Dinner is served until 10pm, so it's handy if you're after a late night bite.
---
As well as the extensive cocktail menu available in any of their numerous lounges and rooms, 37 Dawson Street also has a Whiskey Bar, with 37 Irish whiskeys to choose from, served up in a heavy crystal glass. Your tipple will often be accompanied by the sounds of the baby grand piano or a live DJ, and they regularly hold theme nights, too. They also offer a cocktail masterclass, so you can learn how to make your own creations at home.
---
Find the best whiskey in Dublin
Consider yourself a whiskey aficionado? Here are the best places to enjoy a dram in Dublin.