Guides
A chef's guide to dining in Dublin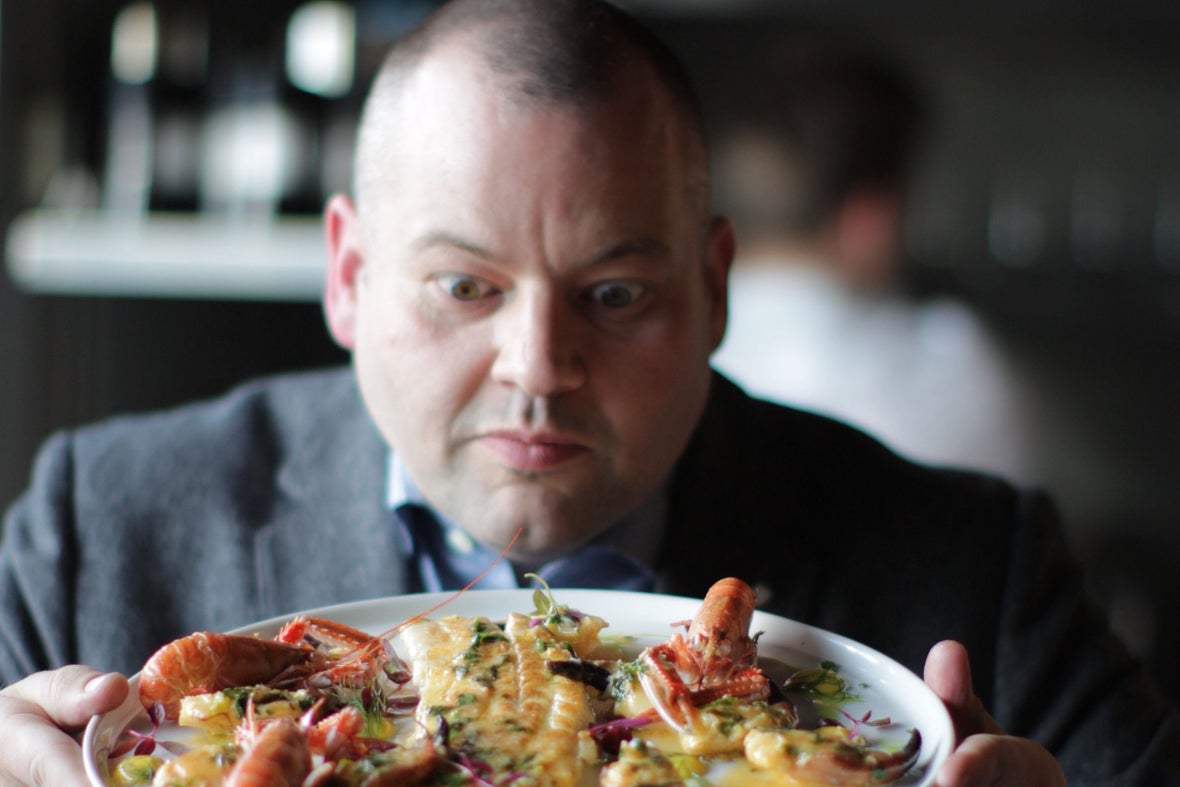 Gaz Smith knows the Dublin dining scene like the back of his hand.
When he's not cooking in his own restaurants, Michael's and Little Mike's, Gaz is eating his way around the city he calls home. This award-winning restaurateur is known for his signature seafood platters and cheeky sense of humour on social media, where he racks up likes from notables including Gavin James and Nigella Lawson. In 2021 he published 'And For Mains,' which recently became the first Irish cookbook to be shortlisted for the prestigious IACP Awards – the Oscars for food and beverage publications. Never one to slow down, later this year Gaz will open his most ambitious restaurant to date, Michael's in Blackrock.
Here, he gives us his take on the Dublin food scene, with his favourite places for everything from a quick smash burger to a Michelin-starred tasting menu.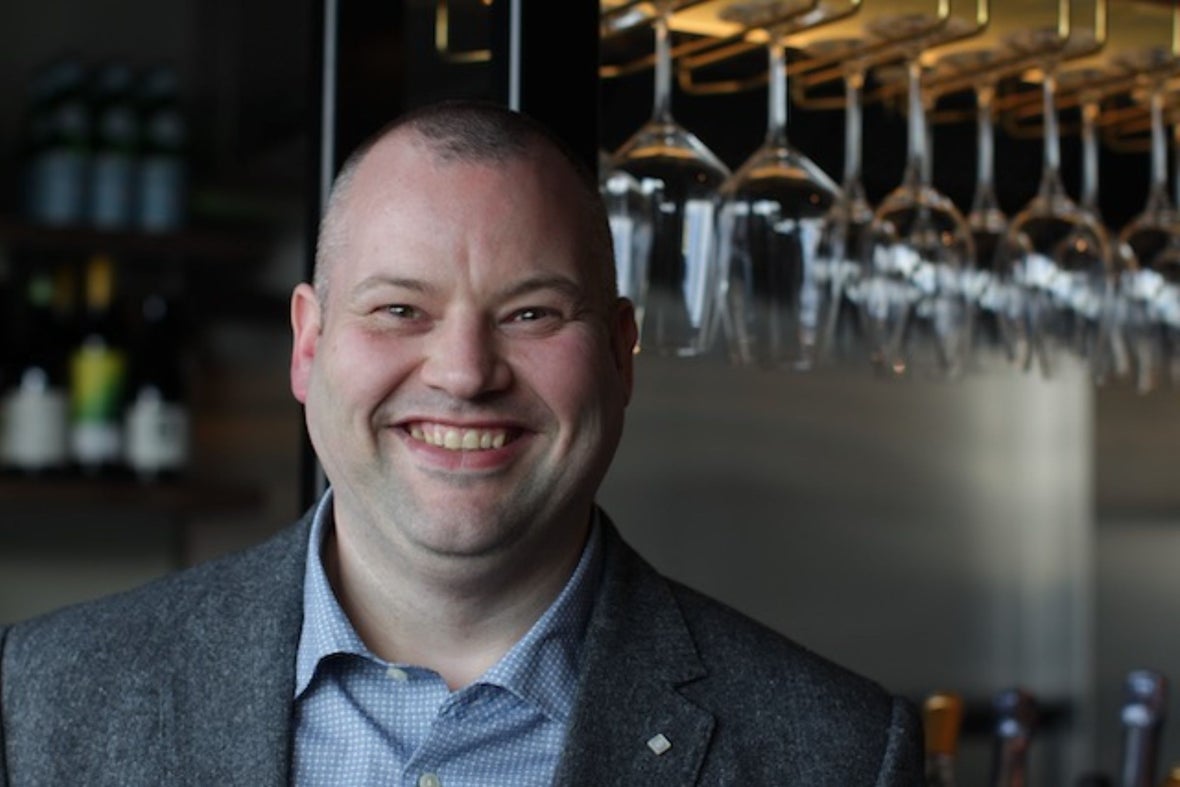 The food scene in Dublin has never been more varied and vibrant than it is right now. Chefs are getting more confident in putting their own stamp and style on their food, and they've connected in a strong way with all the great small producers we have on our doorsteps. For the first time, people are realising just how good the food is here. It's never been easier to decide what you want, and then find a place to get it.
Nowadays, I don't think there's one specific style of cuisine that you can associate with Dublin. For decades, the restaurants here were very French focused, and now they're far more casual and fun, with more emphasis on great wine. But when I think about the Dublin dining scene, it isn't just about the food – it's about the personality. It's about the craic with the barman, the welcome from the manager, the chats you have with the wait staff. That's something you simply can't recreate.
The city centre is always going to be busy, but over the last few years more and more suburban restaurants have flourished. Take Mamó in Howth, for example. That's a world class restaurant in a Dublin fishing village. It's so simple and elegant – their food is up there with any of the top restaurants in the world. They do a snack called a 'cod chip' that's like fish and chips condensed into one bite, with a dollop of taramasalata. One bite of that instantly transports you back to the best fish and chips you've ever eaten.
You've also got food trucks popping up on DART lines, like Just Chubby's in Clontarf. My restaurants, Michael's and Little Mike's, are in Mount Merrion, and we're opening our new place, Michael's Blackrock, at the end of the summer. People want to go somewhere where the staff know their name.
---
The best… mid-price dinners
Locks ticks so many boxes. Their price point is fairly accessible, and they have a beautiful dining room right on the canal in Portobello. I went there recently for Sunday lunch and had a wonderful time. We had the sugar cured ribs and which were incredible – the meat was just dripping off the bone. I was in heaven.
At Uno Mas on Aungier Street, the menu is very varied, so you'll always find something that you want, with a few curveballs like squid and octopus thrown into the mix. Their squid à la plancha is great. You're also within walking distance of some of Dublin's best pubs, like The Swan and the Long Hall, which is an added bonus for me.
Just down the road, Las Tapas de Lola is another Spanish restaurant with a more traditional menu. You can never go wrong in there. Their croquetas are always amazing, and they also do a dish with marinated pigs cheeks that I love. I often want to order the whole menu… and believe me, I've come close in the past!
---
The best… comfort food
If you're getting fish and chips, you need to be able to eat them immediately, preferably by the sea. My wife and kids go mad for Beshoff's in Howth. You just need to be ready to fight the seagulls! If you want to sit down inside, it would be very hard to pass by Fish Shop on Benburb Street. It's a more upmarket version of fish and chips, and it's incredible. You can get anchovies on toast to start, or smoked haddock croquettes, and their battered fish is always made with the freshest catch of the day – you'll be digging into hake or plaice, rather than frozen cod.
I do love a double smash patty from Dash Burger on Kevin Street. They work very hard to get their ratios perfect, so the burger is as crispy and juicy as can be. The way they smash the burgers down gives them a beautiful lacing, and the end result just dribbles down your chin. It's a burger exactly as a burger should be.
While I enjoy a good burger, I also love good pizza. People don't tolerate bad versions of it any more, and Reggie White makes the best pizza in the city. He started Pi Pizza on George's Street, then went on to Little Forest in Blackrock. Good pizza is all about the dough – it all rests on that nice and crispy, charred and chewy crust, with really simple toppings. And Reggie, I believe, was the first person to bring that dough to Dublin.
---
The best… quick bites
By a mile, the best sandwich in town is from 147 Deli on Parnell Street. The owner Barry Stephens puts so much work into those fillings – he could be marinating pork shoulder on a Sunday ready for the next day, or slow cooking beef brisket for hours and hours. When you go on Instagram and see him working like that on a Sunday, you end up planning your Monday based around that sandwich. There's a different special on the menu each week, and he does a roast pork and cauliflower cheese sandwich that I can never resist. If I see it's on the menu, I'll message him first thing to save me two of them, then I'll race into town. I can't eat it with any kind of grace – I just dive into it, right on the street.
---
The best… blowout dinner
I'm not a fan of tasting menus, but when I do fancy one, I think there are only a few Dublin chefs who can really pull it off. Chapter One on Parnell Square is right at the top of that list. It's fancy, but it's not pretentious. In Dublin, we don't handle being stuffy very well. The food can be refined, with starched tablecloths, but the service can still be fun and casual, even in a two Michelin star restaurant. It's very smart cooking – playful, yet serious. From the moment you arrive and taste the little snacks, your mind is blown. You can't believe it can get any better, but it just does. Each course is a crescendo, getting better than the next. It's guaranteed to just be superb.
You can never go wrong with Etto on Merrion Row. You never know exactly what you're going to get in there – the food hits the high notes from a lot of different cuisines. I've been known to order the menu in its entirety in the past… it's all just too good to resist! Etto is always full of people from within the trade - when you walk in, there are always loads of chefs and restaurateurs, which is a great sign. The best option is to go with a few people, so you can taste as much as possible. Their Côte de boeuf for two is amazing, as are the crispy garlic potatoes. I'm not really a dessert person, but their signature dish of red wine prunes and mascarpone is so simple and so good. I always start off with a white port and tonic – I had my first ever one there, and it's always the first thing I order when I walk in.
---
The best… budget eats
I often go to Lee's Charming Noodles on Parnell Street. They do very good hand pulled hot and sour noodles. You should always ask for the Chinese menu and just pick dishes at random. Order the beef tripe, which translates as beef innards in Chinese. It's tongue, lung and tripe served in a chilli and peanut oil. It sounds extreme but trust me, it's really good. They also do a cold chicken salad which is almost like a jelly, it's so delicious.
Another great budget restaurant is Keshk on Mespil Road. I went there recently when I was in the mood for hummus, flatbreads and nibbles. They do a BYOB with no corkage, so you can go into Baggot Street Wines beforehand if you fancy a drink with your meal. It was cheaper than a takeaway – I got a mezze platter and mixed grill, and the service was fantastic. I'll definitely be back.
---
Budget restaurants in Dublin