Guides
The history of whiskey in Dublin

Kate Demolder
Kate Demolder is a Dublin-based freelance journalist. Her work features in multiple publications and she is the 2022 recipient of the Arts Journalism & Criticism Journalist of The Year Award at the Irish Journalism Awards.
Media caption
Discover the history behind one of Ireland's iconic spirits.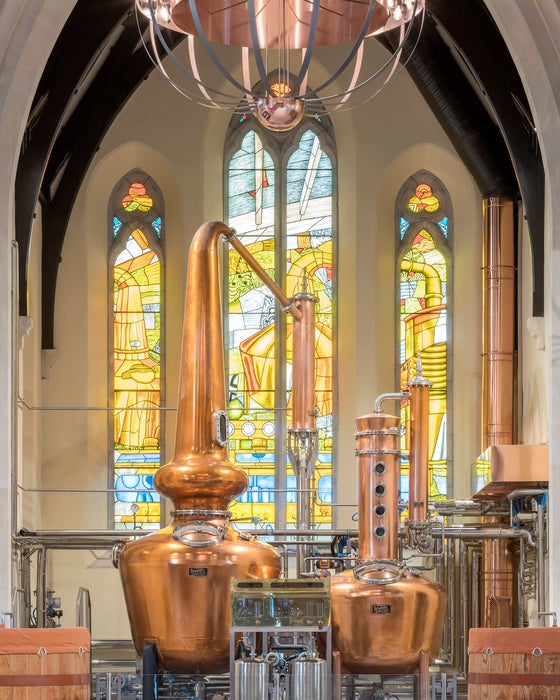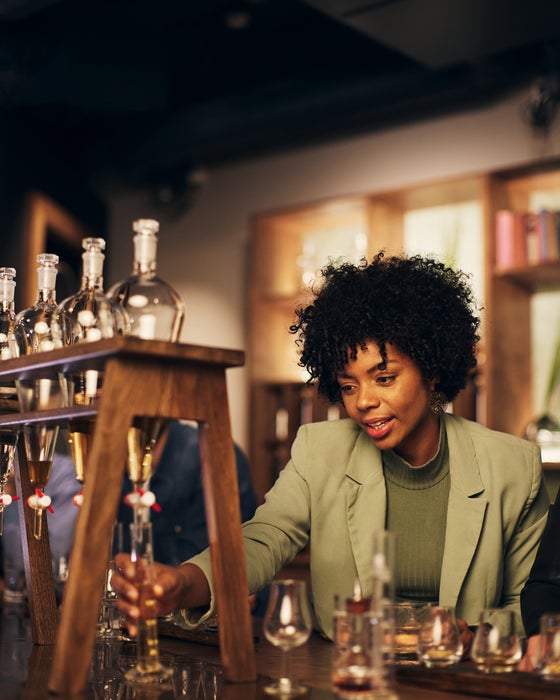 Media caption
Discover the history behind one of Ireland's iconic spirits.
That's whiskey, with an 'e'.
There are a few things one must know when it comes to tasting whiskey; the importance of blend, the impression of taste and how history affected its modern standing. In Ireland, that history dates back almost 1000 years and is as complex as its flavour profile.
Dublin has been central to that legacy and no visit to the city is complete without getting to grips with the role of the Irish capital, and particularly the part of Dublin 8 known as the 'Golden Triangle,' in the creation of whiskey.
What makes Irish whiskey Irish?
Irish whiskey is typically triple distilled alcohol made from malted barley that is usually blended with grain whiskey. By contrast, whisky made in Scotland (note the lack of an 'e') is distilled only twice. Another key difference is in how the malt is dried: in Ireland, it's done in a closed kiln - thermally insulated chambers, not dissimilar to ovens – whereas in Scotland peat is added to the drying process, which gives Scotch its distinctive smoky flavour.
"Here in Ireland, whiskey is made using base ingredients including cereal grains, yeast and water to create spirit, which is then matured in wooden casks with the addition of the final ingredient – time, which is a minimum of three years in Ireland," says Lora Hemy, Head Distiller at Roe & Co Whiskey Distillery.
"The skill and expertise of distillers, blenders and bonders will shape the character of a particular whiskey over time – the subtle differences in approaches between whiskey-makers create a fascinating spectrum of flavour and aroma to discover in your glass."
There are four styles of Irish whiskey: single grain, single malt, single pot still and blended whiskey. The last of these – made using a variation of the first three – is the world's most popular style and includes the likes of Jameson and Tullamore Dew.
When it is finally distilled, whiskey is aged in barrels to finalise the process. "At the end of the distillation we have a clear spirit, to which we add some water before filling it into wooden casks where it will sit for at least three years before we can call it whiskey," Hemy shares.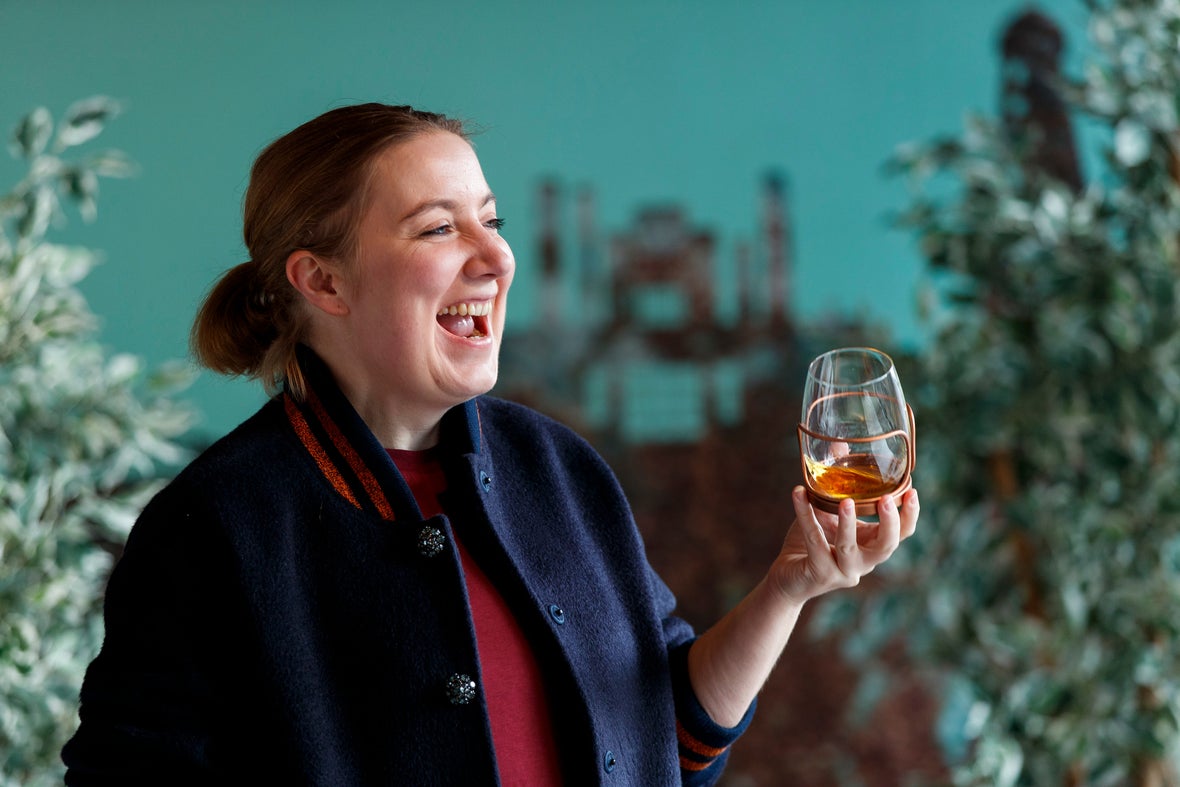 Hemy took the scenic route into whiskey distilling, via painting, DJing and, finally, perfumery. She left it for another world of flavour and aroma: whiskey. An MSc in brewing and distilling followed from prestigious Heriot-Watt University in Edinburgh, one of the only places in the world where you could do so at the time. 
In 2018 she landed her dream job, joining Diageo's new distillery project in Dublin as Head Distiller for Roe and Co., along with a trailblazing all-female team. Given her technical and creative background, it's no surprise that if you ask Hemy whether whiskey distilling is science or art, she'll just say "yes." 
"If you think of what we do as very sculptural chemistry it can help visualise it – ultimately we are laying down an archive of maturing whiskey styles that we can go on to craft into the delicious whiskeys of the future."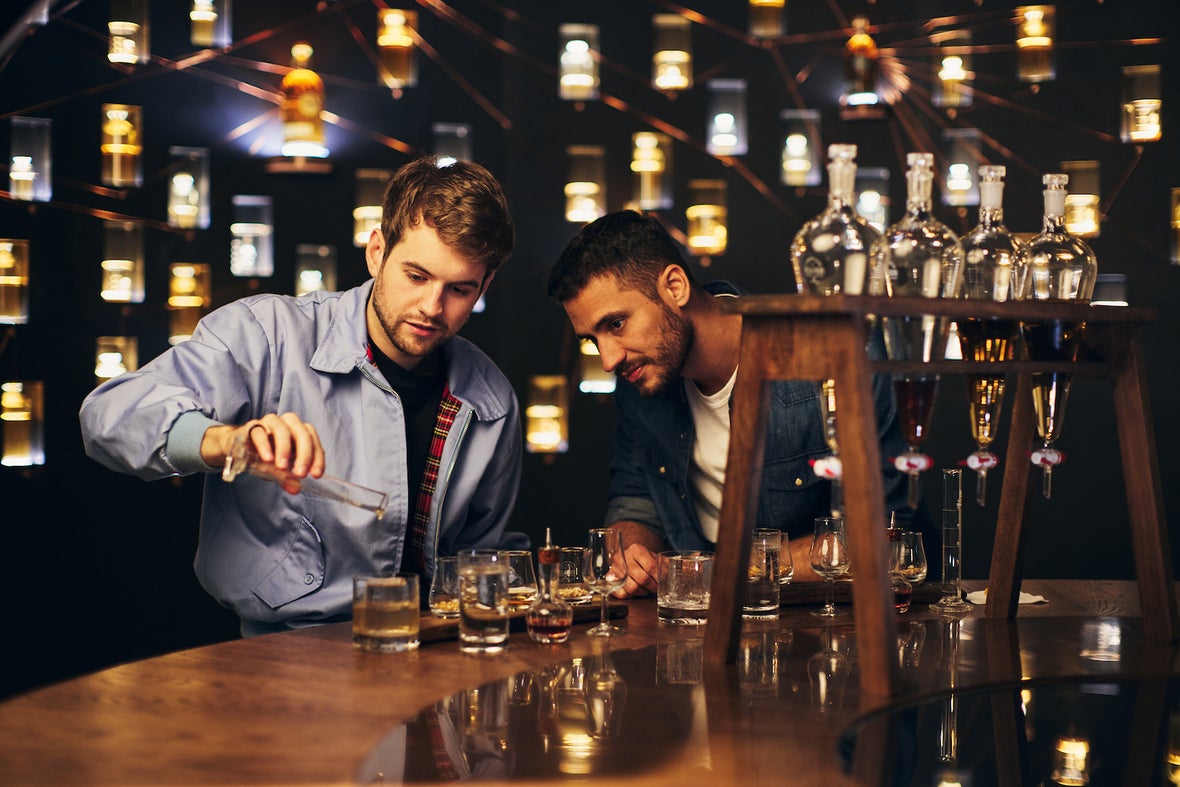 ---
Why 'whiskey' (or 'whisky')?
The art of distillation was brought to Ireland by monks sometime between the 8th and 11th centuries, using knowledge picked up in the Mediterranean. While southern Europe was mostly drinking wine, something a little stronger would be needed to survive those long northern winter nights. Those Latin-speaking monks called their creation Aqua Vitae, or 'water of life,' which when translated into Irish became 'uisce beatha.' Say 'uisce' a few times and you'll see where we get the name 'whiskey.'
---
A history of whiskey in Dublin
Although whiskey in one form or another had been drunk in Ireland since around the 10th century, it wasn't until 1752 that the first licensed distillery in Dublin opened on Marrowbone Lane.
The next key year was 1780, when a Scottish distiller called John Stein bought that distillery and then opened a second across the Liffey on Bow Lane. In 1786 he appointed his son-in-law John Jameson to be general manager of the Bow Street plant; within a few years Jameson bought both distilleries, installed his son William in charge of Marrowbone Lane and created a whiskey dynasty that lasts to this day.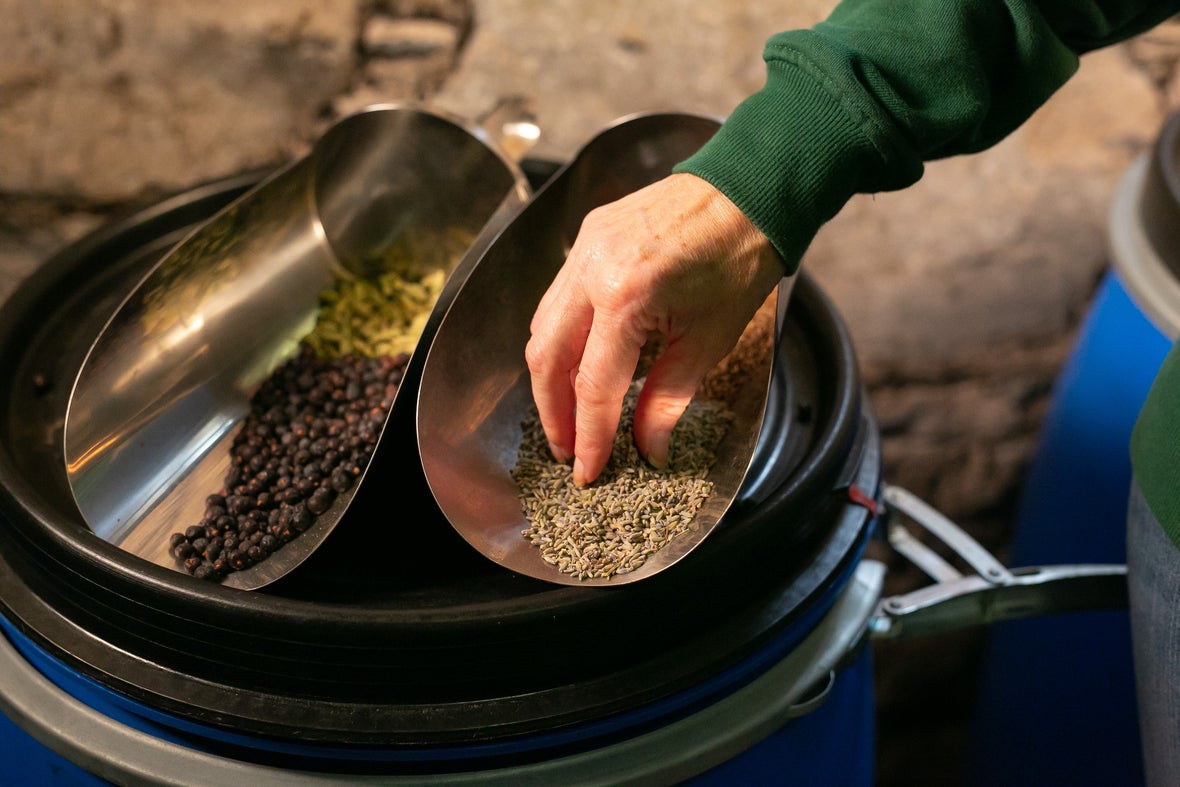 ---
The Golden Triangle
By the turn of the 19th century there were no less than 37 distilleries spread across Dublin. The epicentre, though, was the Liberties, where six distilleries operated at full pelt, earning the area the nickname of the 'Golden Triangle.'
Of the 37, four distillers dominated: John Jameson, William Jameson, John Power and George Roe, whose 17-acre distillery was the world's largest, producing two million gallons a year. Even the smallest of the four, John Power, produced five times more whiskey than Glenlivet, which was then Scotland's biggest distillery. 
All those gallons translated into world dominance. By 1887, Irish whiskey distillers controlled 70% of the global market, which equated to roughly 30 million gallons a year. Two out of every three bottles of whiskey sold in London were Irish. And even in Scotland, Irish whiskey outsold the homegrown stuff. 
That said, Dublin's whiskey production did not come without its perils. On June 18, 1875 a fire broke out in a bonded warehouse on the corner of Ardee St in the Liberties that cost 13 lives – one of the deadliest in Dublin history. The Great Whiskey Fire has become part of the city's folklore: it is said that burning whiskey flowed through the streets like lava, and that at one point, locals even drank from the six-inch river of booze that flowed as far as the Coombe.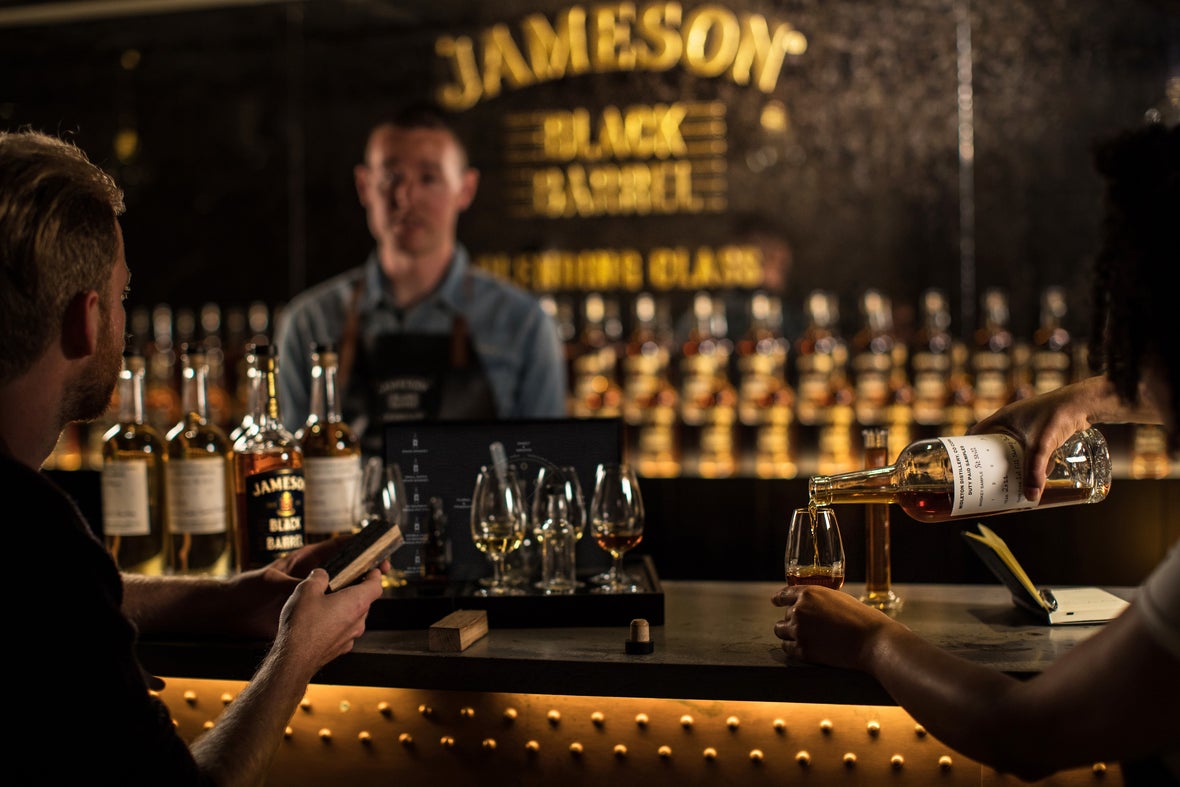 ---
From dominance to decline
As the 20th century dawned, so began Irish whiskey's steady decline. Production plummeted and, one after another, Dublin's distilleries closed. Even George Roe, once so dominant, closed in 1926 and then sold its idle premises in 1949 – to none other than Guinness. All that is left of the original distillery is the distinctive windmill tower and a pear tree, which flowers to this day.
By 1966, there were only a handful of distilleries left in Ireland, and only two in Dublin, John Jameson & Son and John Power & Son, who closed their Dublin operations in 1971 and 1975, respectively, when distilling in Ireland moved to a new plant in Midleton, Co Cork, as part of Irish Distillers. 
By the 1980s, Irish distilleries were producing a measly 500,000 gallons a year – around 1% of the global market – and none of it in Dublin. In the Irish whiskey world, it was the 'lost century.'
The reasons for its decline are many. Irish independence and the ensuing economic war with Britain saw it lose one of its key markets; it lost the other when the United States introduced Prohibition in 1920. During WWII, American soldiers developed a taste for Scotch that lasted into the post-war years. However, even when the thirst for imported whiskey became more popular, it was invariably imported from Scotland until relatively recently. 
At home, the Irish temperance movement led a successful campaign in favour of moderated alcohol consumption – and were helped by Guinness, who undermined the distilleries with a clever piece of marketing that proclaimed whiskey as the 'curse of the people' and their own porter as the 'nurse of the people.'
A far more detailed description of the rise, fall and resurgence of whiskey can be found at the Irish Whiskey Museum, which has an hour-long tour on the history and subsequent revival of the gold stuff.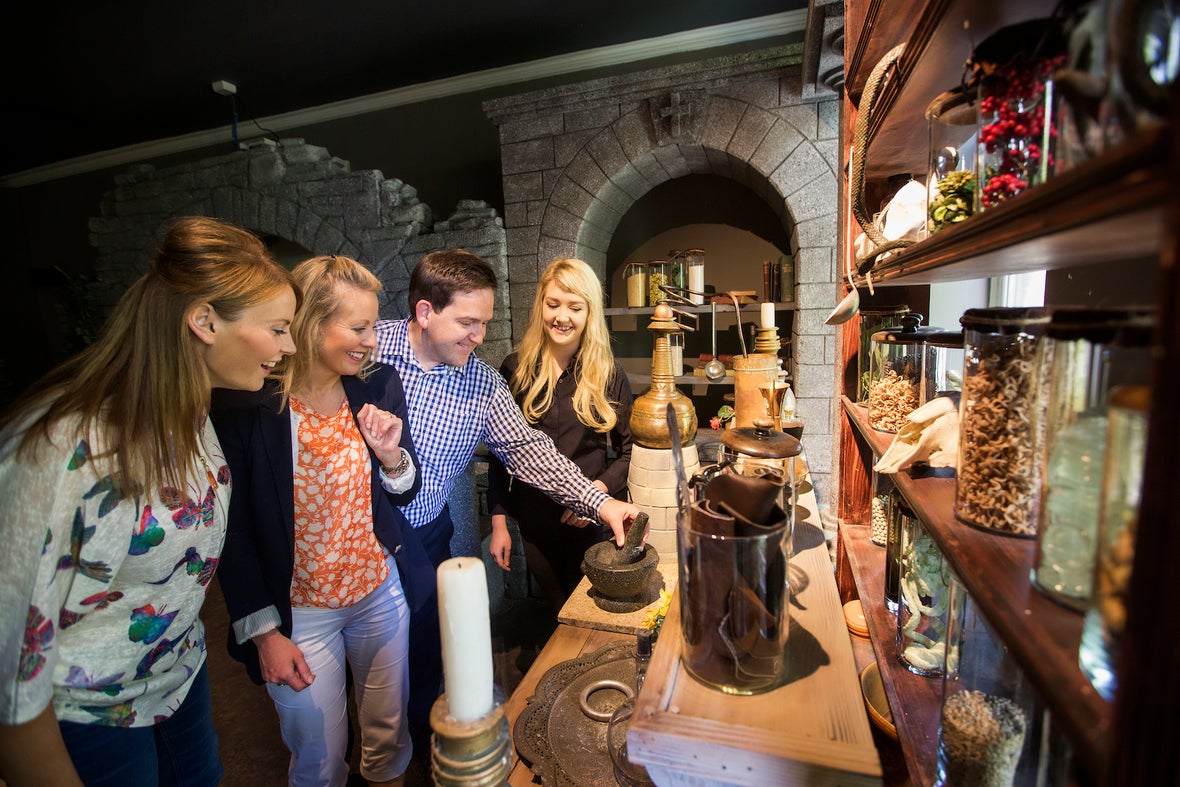 ---
The resurgence of the Golden Triangle
The rebirth of Irish whiskey began with the purchase of Irish Distillers by French spirits group Pernod Ricard in 1988. Bolstered by the conglomerate's considerable international weight, Irish whiskey's main brands (Bushmills, Power's and Jameson) grew to become among the most imported whiskeys in the world.
Around the same time, John Teeling was busy plotting an Irish whiskey revolution of his own. In 2015, he oversaw the opening of Teeling Whiskey Distillery - Dublin's first distillery in 125 years - in the heart of the Liberties and only a short walk from where his ancestors had opened a small distillery in 1782.
More followed in quick succession: Pearse Lyons Distillery in the former St James' Church in 2017, the Dublin Liberties Distillery in a 400-year-old former mill and tannery in 2019, and Roe & Co, on the same spot on Thomas Street where the original George Roe Distillery once ruled the whiskey world (the new distillery is located inside the old Guinness Power Station, an Art Deco classic that once powered the whole brewery). 150 years ago, Roe and Guinness were antagonists; now they are bedfellows within the same conglomerate.
On the other side of the Liffey, they don't make any actual whiskey in the original Jameson Distillery on Bow St, but it is one of the world's most popular distillery tours, conducted in the same premises once overseen by John Jameson himself.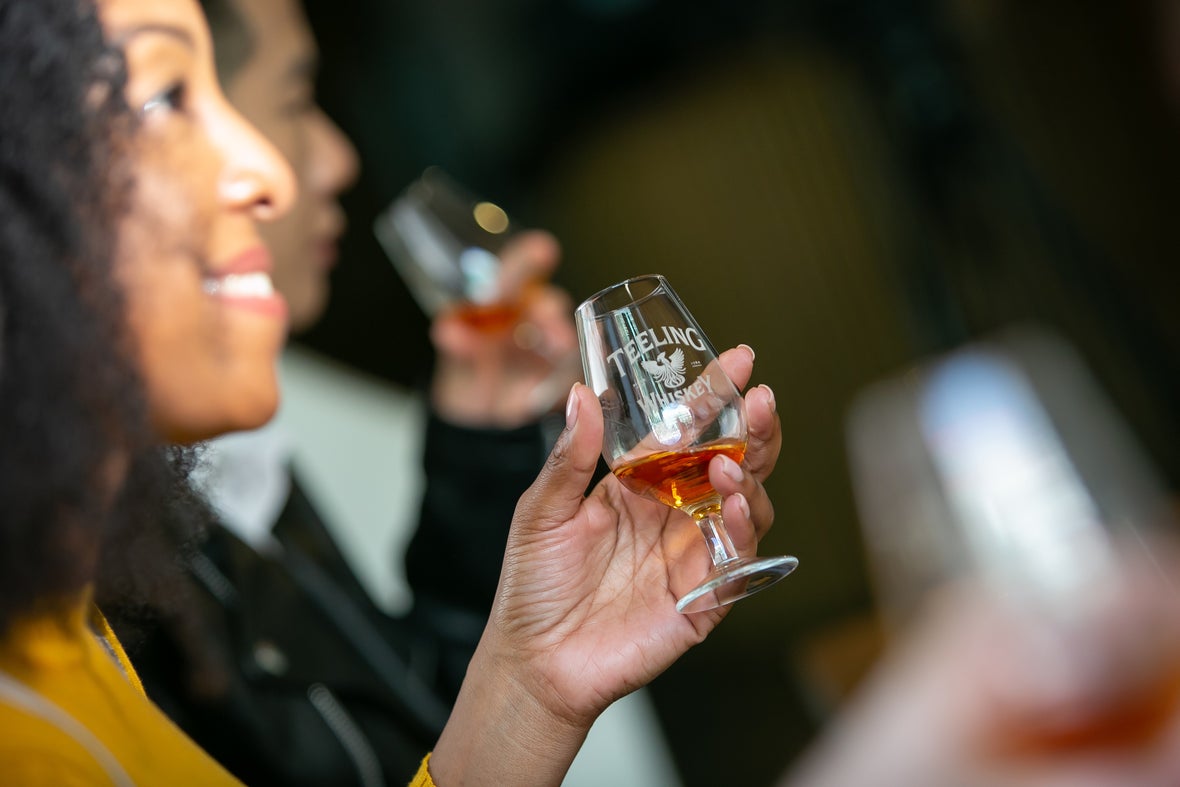 ---
The future of Irish whiskey
As of 2023, Irish whiskey has been deemed the fourth fastest-growing spirit in the US, and the fastest growing spirit overall internationally, overtaking the previous US-favourite Scotch, with sales soaring over the last 15 years. Ireland has 26 operational distilleries, with another 20 in the planning stages.
Figures from the Irish Whiskey Association (IWA) too, found that visits to Ireland's whiskey distilleries had increased more than fourfold in 2022, with a total 677,000 visitors providing a 425% uplift year-on-year. And, of those visitors, more than 200,000 bottles of Irish whiskey were purchased in distillery gift shops throughout the year.
"The fascinating part of whiskey production is that every distiller has their own variation on the traditional process. Whilst the core process stays the same, distinct approaches to raw material choices, process temperatures and run times, cut points, cask selection, maturation length and blending styles will all add their own nuance to the production process, which is what makes every whiskey unique."
"Whiskey has been part of the fabric of Dublin industry for centuries, and it is really exciting to see it once again become such an important product of our city," Hemy continues. "With so many different ways for people to enjoy Irish whiskey and such high production standards across our industry, it is not surprising to see so much attention being given to our products."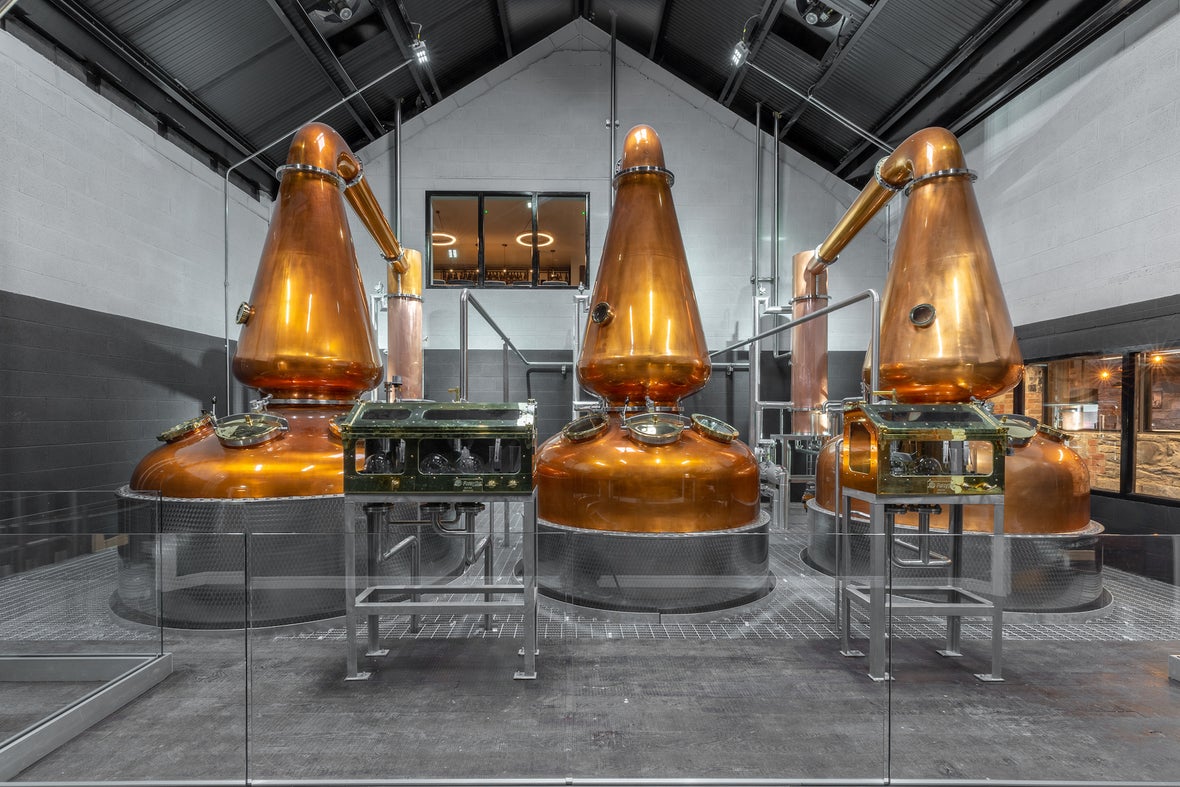 As the value of exports of Irish alcoholic drinks reached €2 billion for the first time last year, there really is no better time to learn more about the drink that is etched into every corner of Dublin city. Especially now that you're an expert. Sláinte!
---
Ready for another serving?
Now you know the history of whiskey in Dublin, it's time to try some. Read our guide to the best spots to taste whiskey in the capital.