Guides
Nadine Reid's city fun and coastal magic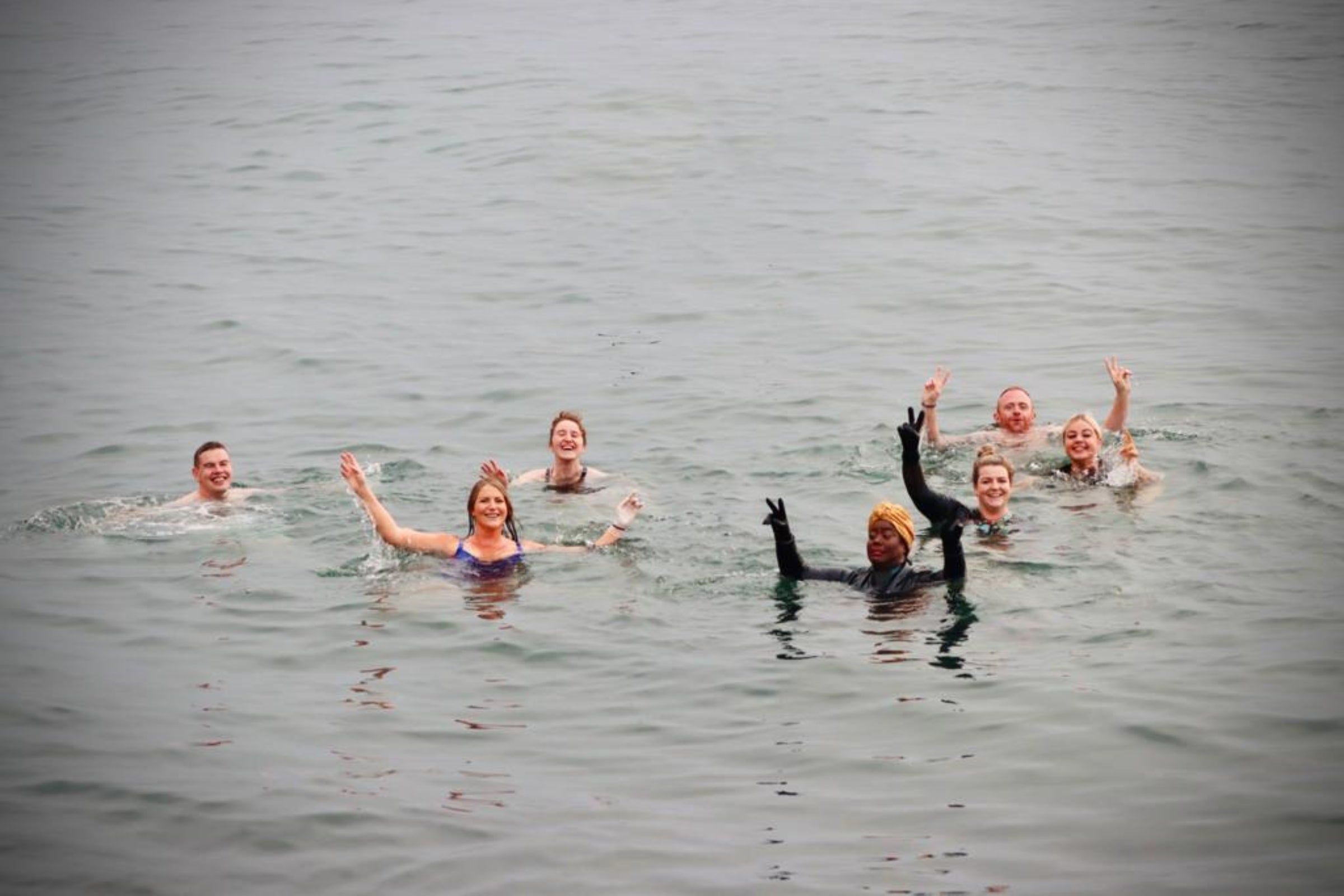 A picturesque pier, stunning sea views and buildings in ice cream pastel shades, the town of Dún Laoghaire is straight from a storybook.
TV personality Nadine Reid lived in Dublin for six years and never visited this pocket of the capital but when she finally made the trip, it well and truly blew her away. This coastal haven is just half an hour from the buzzing city centre and Nadine enjoyed the best of both worlds on her short break. Based in charming Dún Laoghaire, Nadine lived her very best life on a staycation packed with fun things to do, including afternoon tea, shopping, swimming, and sightseeing.
Find fun things to do in Dún Laoghaire
With its pretty promenade and holiday atmosphere, the former Xposé presenter compares Dún Laoghaire to Cannes in France. "My trip was fabulous with lots of fancy things to do. There was a freedom to it, visiting Dún Laoghaire and being near the sea was like leaving real life behind. Afternoon tea at the Haddington House Hotel was one of my highlights. I haven't been to a high-end establishment since lockdown ended and it was lovely, the staff were so nice".
Nadine also visited some of Dún Laoghaire's iconic attractions, including the 40 Foot and the People's Park. "I loved how you can access the water and swim so easily in Dún Laoghaire with the 40 Foot and Sandycove nearby. I also noticed how there are so many family things to do too, whether it's walking down the pier or going on a bike ride. I saw everyone getting their Teddy's ice cream, which is like an institution. That was amazing".
 "The People's Park is unreal too. We had a walk around and saw the fountains. It's absolutely stunning, like the grounds of Buckingham Palace right there".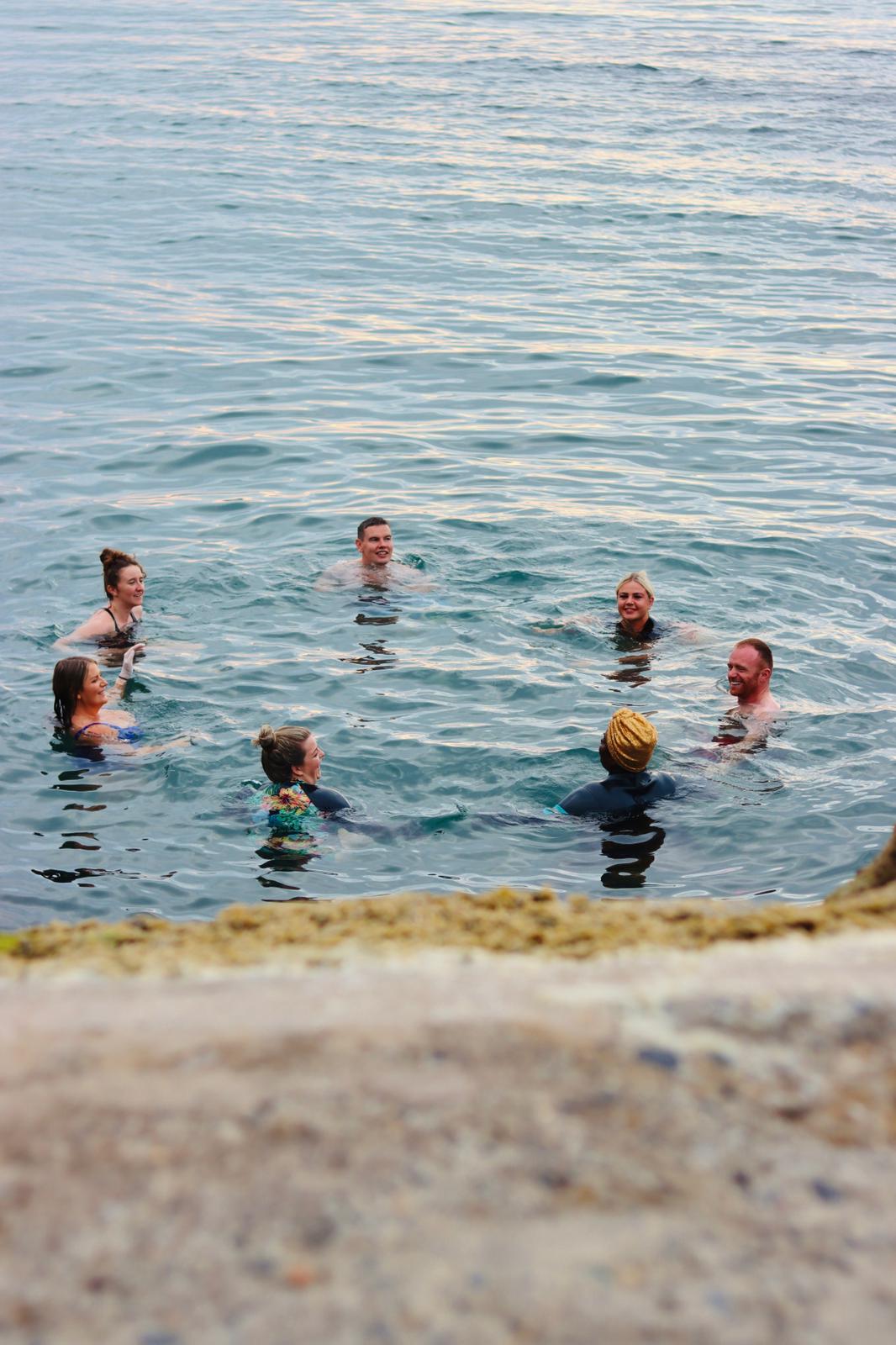 ---
Plan unique experiences in Dublin City
On the second day of her trip, Nadine explored the city centre. Dublin is full of surprising experiences and Nadine's trip aboard the Jeanie Johnston replica famine ship really resonated with her. Tour guide Paul is a pro at his job and extremely knowledgeable, explaining that the tall ship crossed the Atlantic 16 times and carried over 2,500 passengers but "never lost a person".
"Paul got you into the mindset of life on a famine ship. It was relatable but he still left us feeling hopeful. He was a great guide. I do think everyone Irish should feel proud of what Ireland, as a nation, has achieved, despite such horrific hardship".
While on Custom House Quay, a trip to EPIC The Irish Emigration Museum and its interactive exhibits is a must and Nadine says: "If you're quite a tactile person, it was a good way to learn and be inspired about Ireland, and what kind of influence Ireland has had on the world".
One exhibition in particular, Out in the World, pulled on Nadine's heartstrings. It tells the stories of Ireland's LGBTQ+ Diaspora and is on display in EPIC until December. "I was roaring crying at this one, because it was telling stories of experiences from the LGBTQIA Community. They had a board filled with notes where people shared their stories to help others, things like 'I had to leave my county within Ireland and over the last 10 years I've come back'. It's important that the serious issues are being approached in Dublin, it feels good as the capital of the country".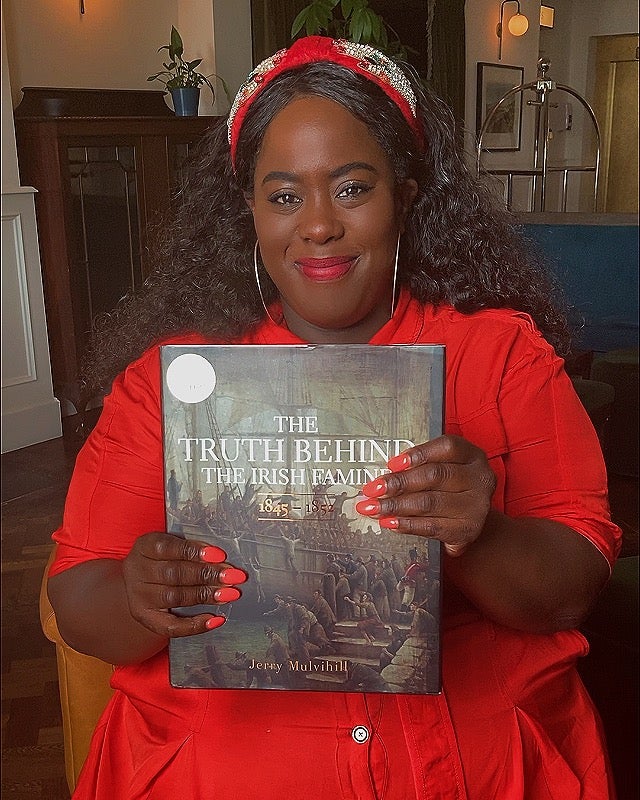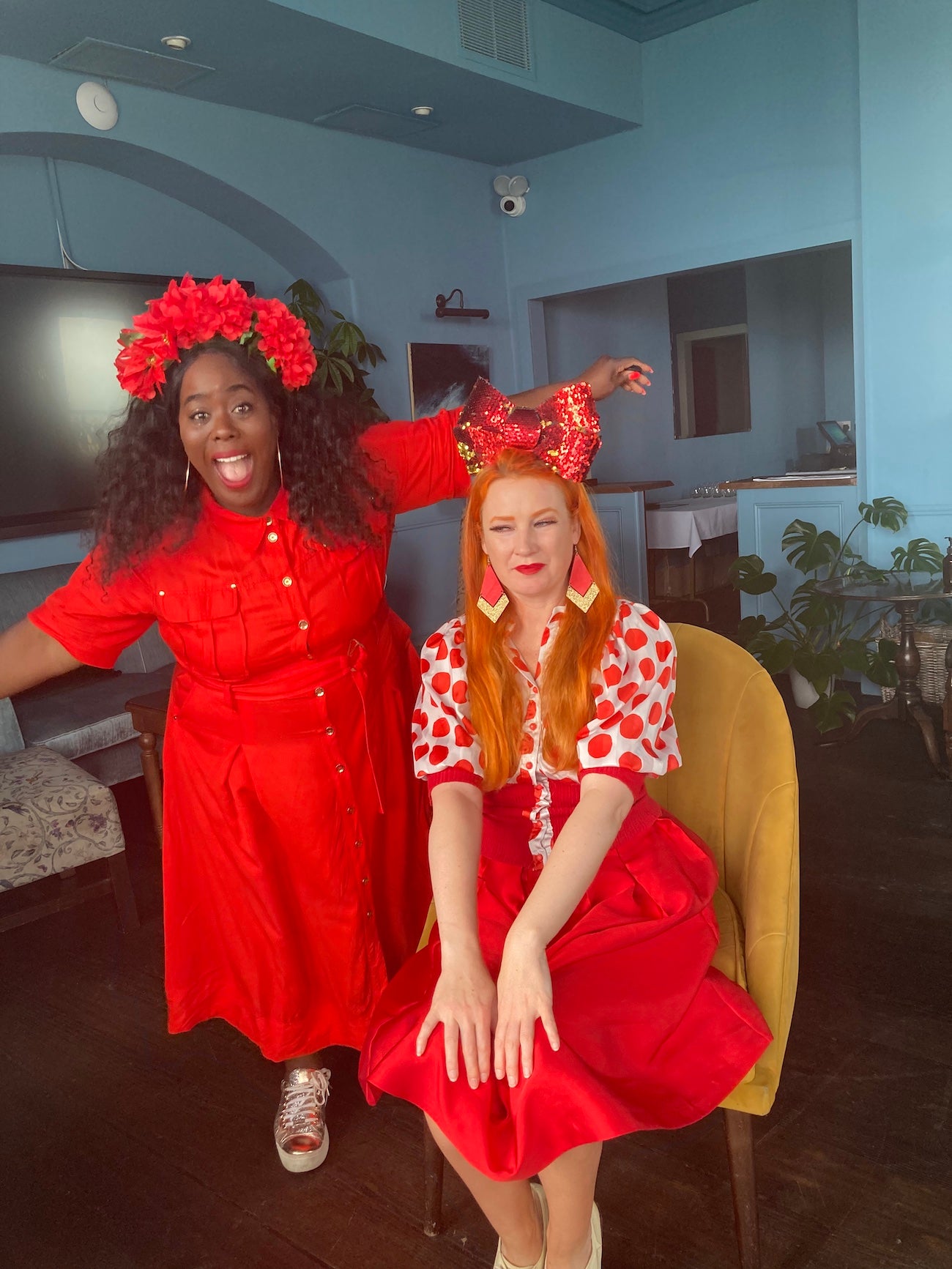 ---
Enjoy good food and great shopping
A huge bonus of the capital is the fact that you have all the advantages of a city, but you're close to nature with gorgeous parks and seaside days out only a short trip away.
Nadine says the amazing food is one of the things she loves about Dublin and why she recommends it as a staycation destination. "There's such a variety of food in Dublin. I've had the best ramen on South William Street and the best sushi on Wicklow Street."
During her trip, Nadine enjoyed tapas in the Gourmet Food Parlour and fine dining in Oliveto. With a luxurious afternoon tea, tasty snacks, and delicious meals, factor in a foodie trip to Dún Laoghaire on your next trip to the capital.
Nadine made time for a spot of shopping too and when it comes to the city, Om Diva and the Irish Design Shop are two of her favourite places to pop in for a browse. "Om Diva has glamorous accessories and eye-catching vintage clothes. There's always a cute little surprise in store. For gifts, I go to the Irish Design Shop where there are some cool Irish pieces".
In Dún Laoghaire, a trip to clothing boutique Rococo was on the cards where the friendly presenter made pals with all the staff. "The staff were great; they were delighted to have us looking around and were helpful trying things on. I loved the range of beautiful prints".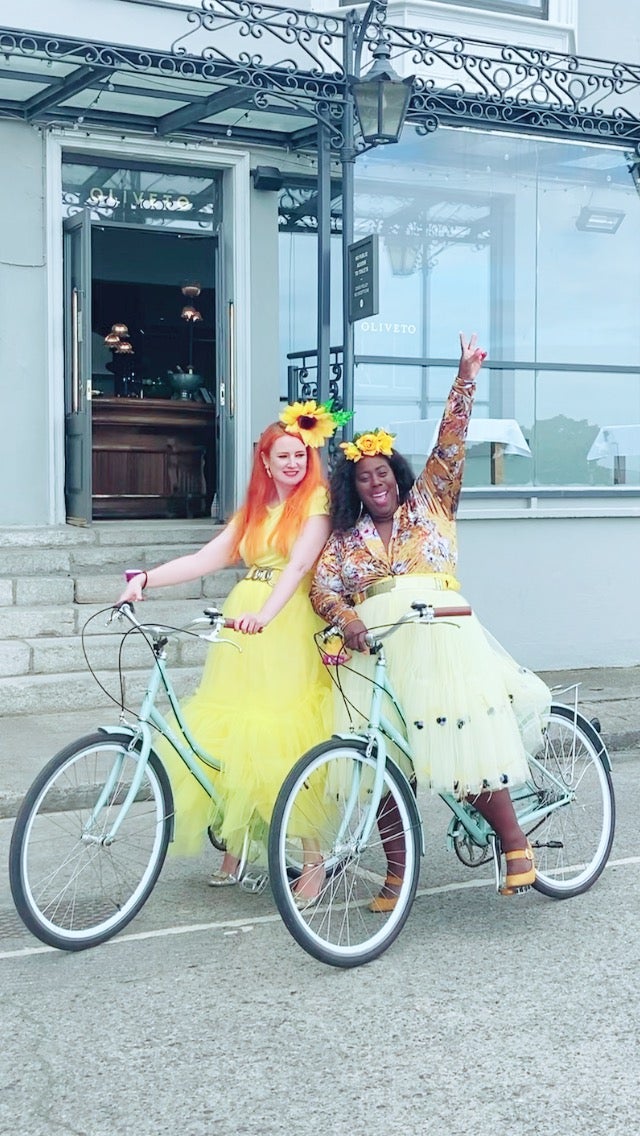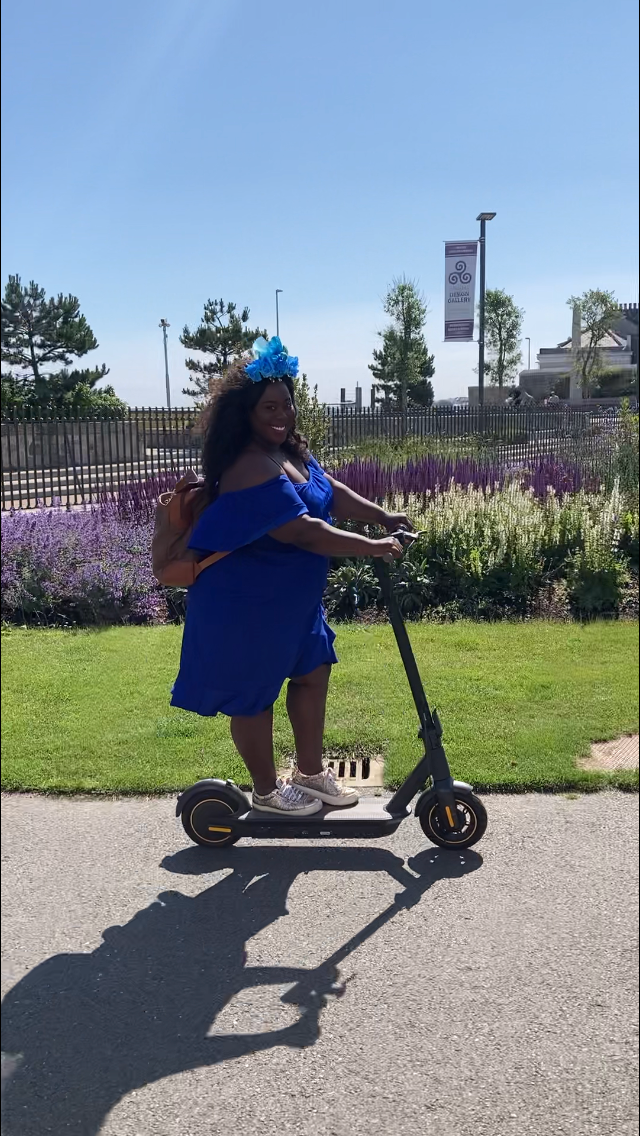 ---
Take inspiration from Nadine and visit Dublin
Never afraid to try new things, her staycation tips are sure to serve you well on a trip to Dublin. Get some inspiration for your next visit and discover great Things to See and Do in Dublin.