Guides
Rediscover Dublin with James Kavanagh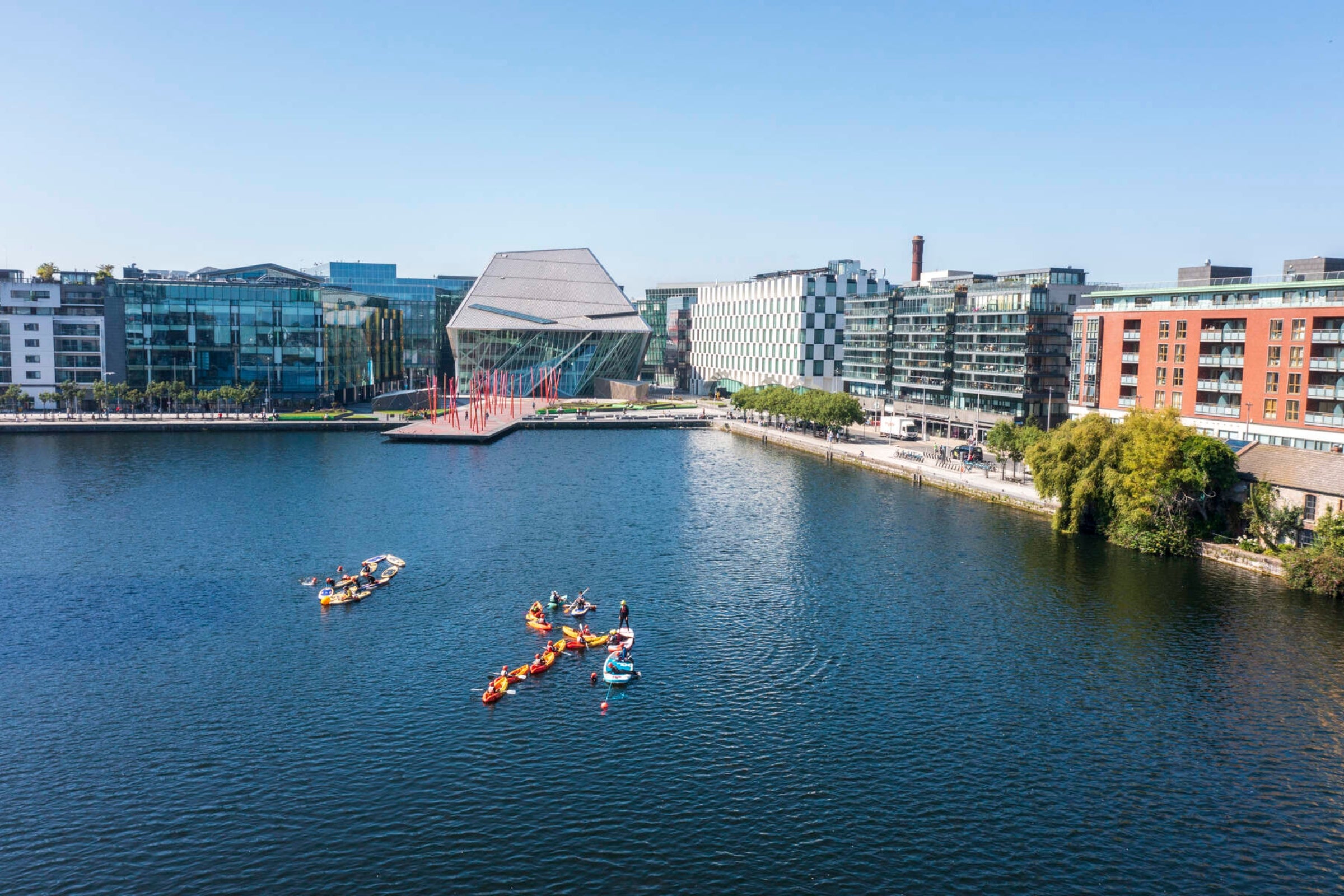 When we plan holidays, it's almost always to experience a new place; but did you ever think about exploring where you live?
James Kavanagh gave it a go on a recent visit to Dublin City and found all sorts of hidden gems. The popular presenter says the trip showed him the capital in a completely new light, and he loved every minute. "Realising how much is on my doorstep was a major highlight. I think it's fun to become a tourist in your own city or town, because we often just think outside our city or even our country for a holiday."
Discover a new side of Dublin City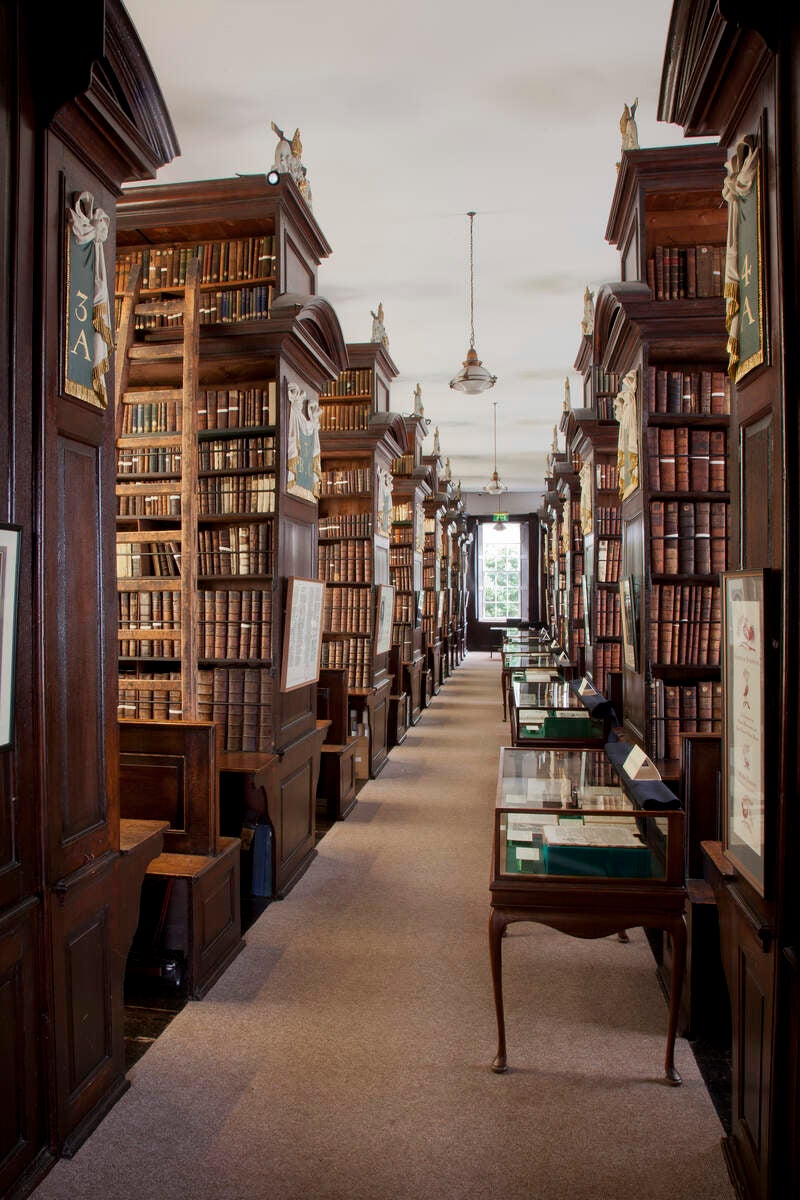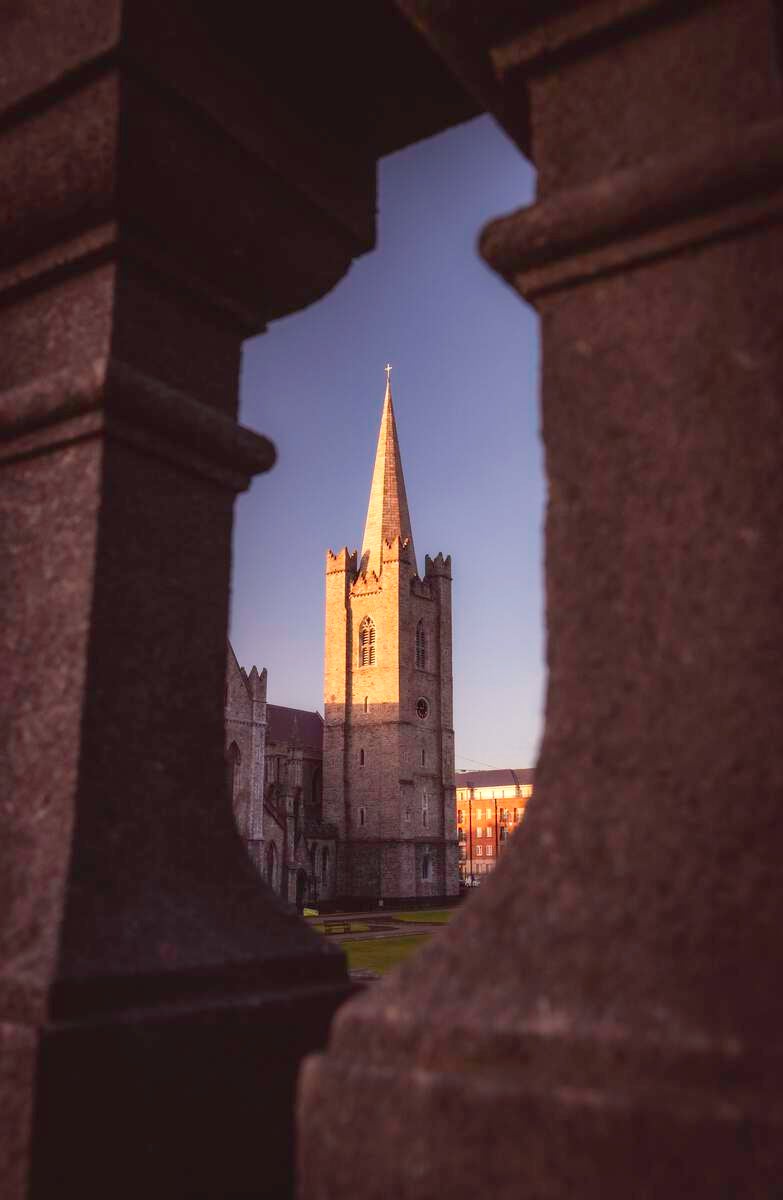 Spend an afternoon walking around the city and soak up the magic of the capital. Listen to talented buskers on Grafton Street, take your pick of delicious delicacies and uncover the unique experiences hidden behind red brick buildings on winding streets.
James visited Marsh's Library in Dublin 8, adjacent to the iconic St Patrick's Cathedral. The building's magnificent Gothic architecture transports visitors to another world entirely and you couldn't find a more perfect setting for Ireland's oldest public library. Famous literary figures once frequented this incredible spot including Bram Stoker, Jonathan Swift, and James Joyce.
The Chester Beatty is another must-see, according to James. Discover rare treasures from across the globe and enjoy the views from the rooftop garden. "I loved the Chester Beatty, there's so much richness there and it's such a treat to walk around. It's free in, as well, which is great. While there, I visited Silk Road Café for lunch and it was phenomenal. I'd never heard of it before and Middle Eastern food is my favourite — I'm going to be back and back and back".
James packed lots of activities into his trip and credits this to the fact that the city is so easy to get around. He went paddle boarding after visiting the city's museums and even found time for a mini tour of some of the capital's foodie spots. "Stand-up paddle boarding with Surfdock was great. To see the city from the water is nice and it was fun to do it on Grand Canal Dock too, it's a lovely area."
"I'd never been to EPIC - The Irish Emigration Museum before, and it literally was epic. It was really interesting to see our ancestors and people who went to different countries to make a name for themselves, it made you feel proud to be Irish".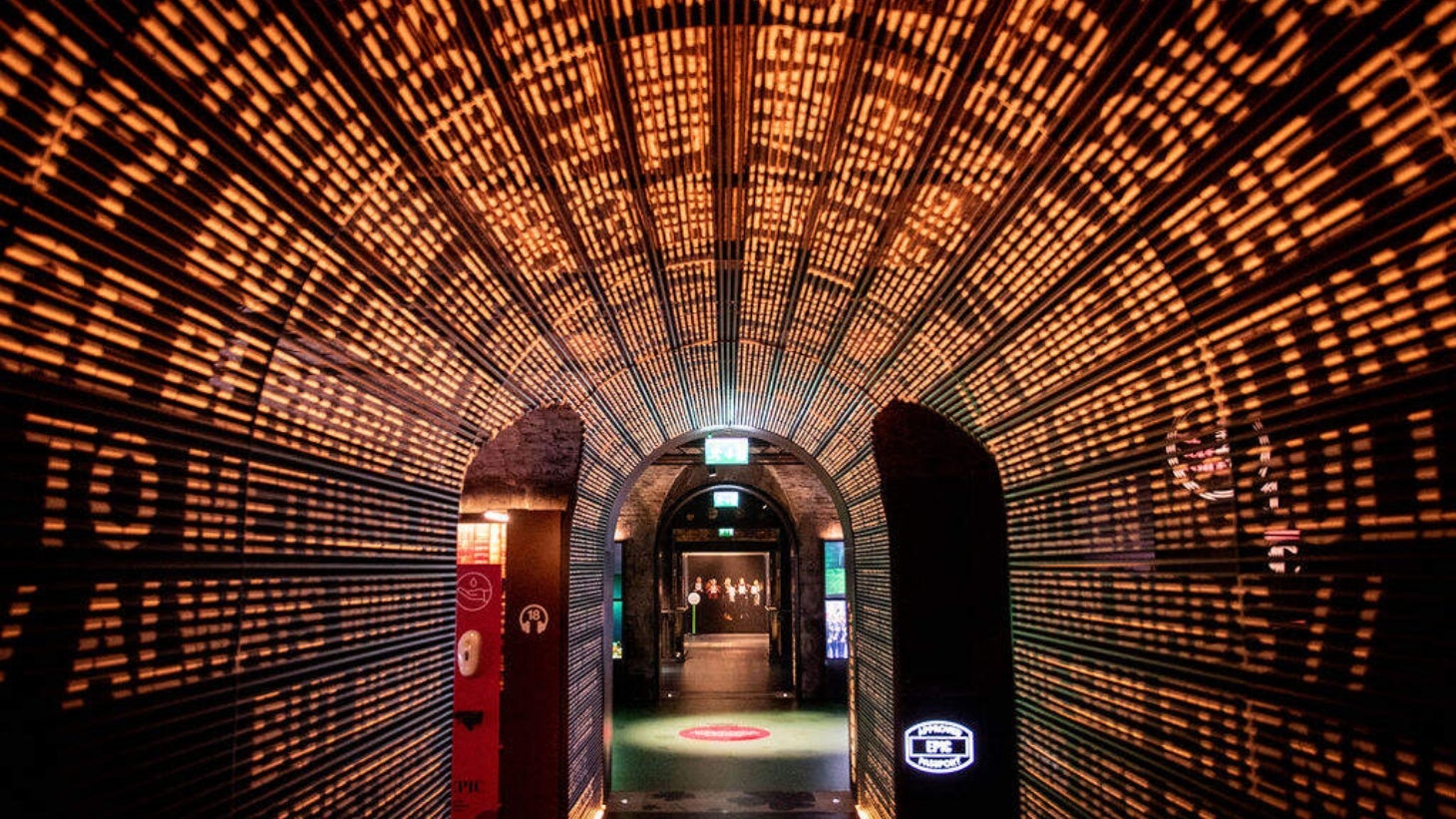 ---
Check out the coffee shops in Dublin 
Dublin's coffee scene is second to none with colourful coffee trucks, cute cafés, and great coffee shops. Treat yourself to a house blend paired with homemade cake and see how many spots you can tick off your list, starting with James' top picks.
"There's so many amazing coffee shops around the corner from each other, you're never too far from a stunning iced coffee. I'm a big fan of the independent coffee scene in Dublin — I love Kaph and Industry. I think the friendliness of the people is another thing that lends to the atmosphere. Anywhere I went during my Dublin trip, everyone was just so welcoming and so lovely.
"Also, the food truck scene has just exploded in an amazing way, and there's so much creativity when it comes to food. I would say we're now on par with other European cities in terms of street food — Eatyard in Phibsboro is great and there's lovely little food trucks there. When you're in Phibsboro, you can't miss Bang Bang either; and DineTown, a food market in Dublin 8, is one to check out".
---
Experience a unique blend of old and new 
Dublin's domed rooftops and elegant Georgian doors lend a certain grandeur to the city. Immerse yourself in its rich history and later, venture to some of the newer hotspots.
James stayed in The Mayson on North Wall Quay and the stylish hotel is a great base for a short break to the capital. Admire the stunning city views and make time for the relaxation pool; check out the glass-fronted double rooms and the copper bathtubs in the suites — it's the perfect place to chill out after a day of sightseeing.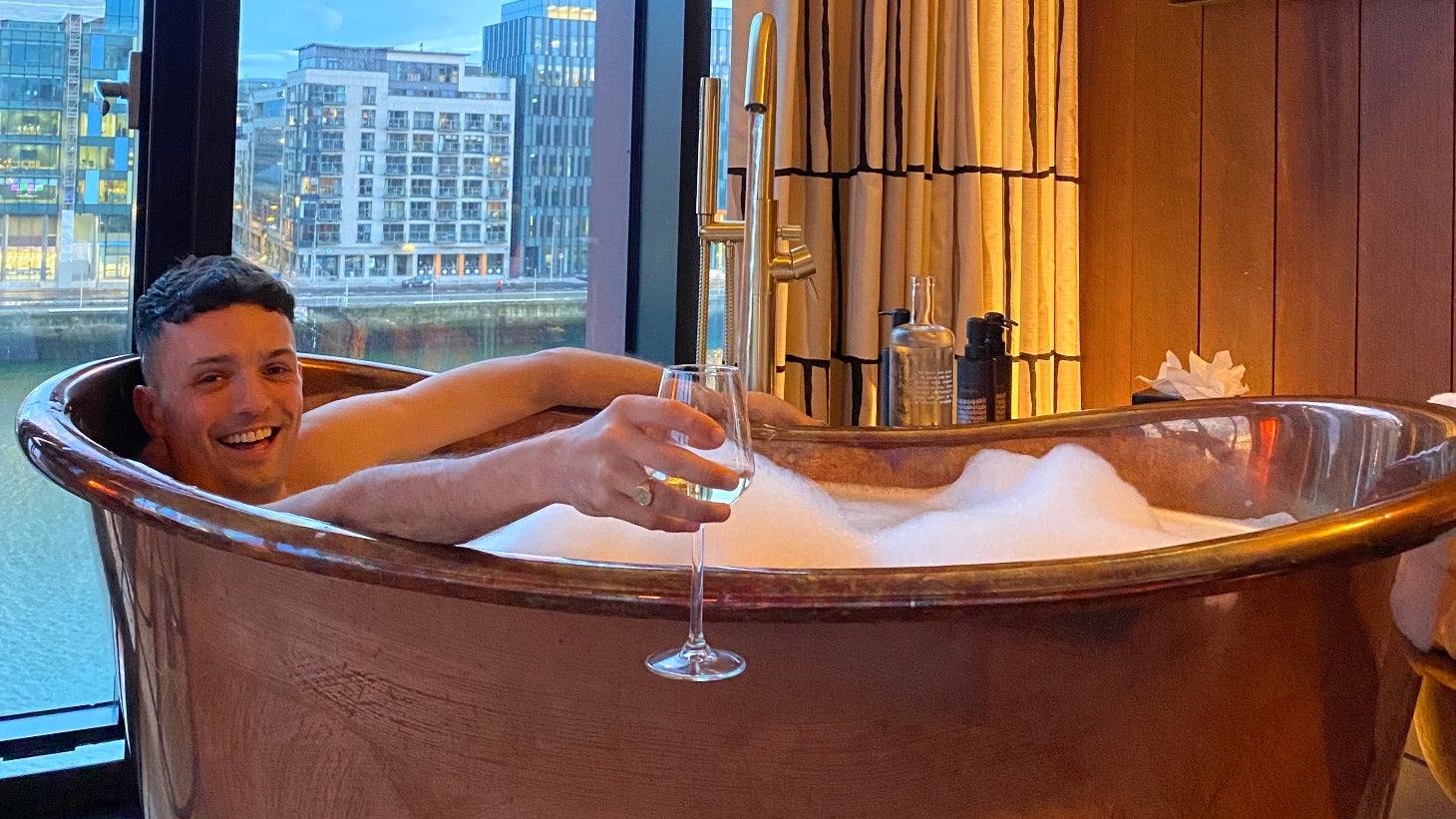 "The Mayson is in a really cool area. It felt comfortable, and well managed. It's nice to be in a slick new part of Dublin in the evening and then, during the day you can go to some of the older parts. The bath was stunning, and our room had uninterrupted views of the city and beyond. We also went to the gorgeous relaxation pool.
"Dublin is a lot bigger than I thought it was in terms of its offering. I'd never really wandered into the Docklands before and it's such a nice area with amazing yoga studios and cafés. We went down to the Grand Canal Dock sign, there's a gorgeous little place to walk around".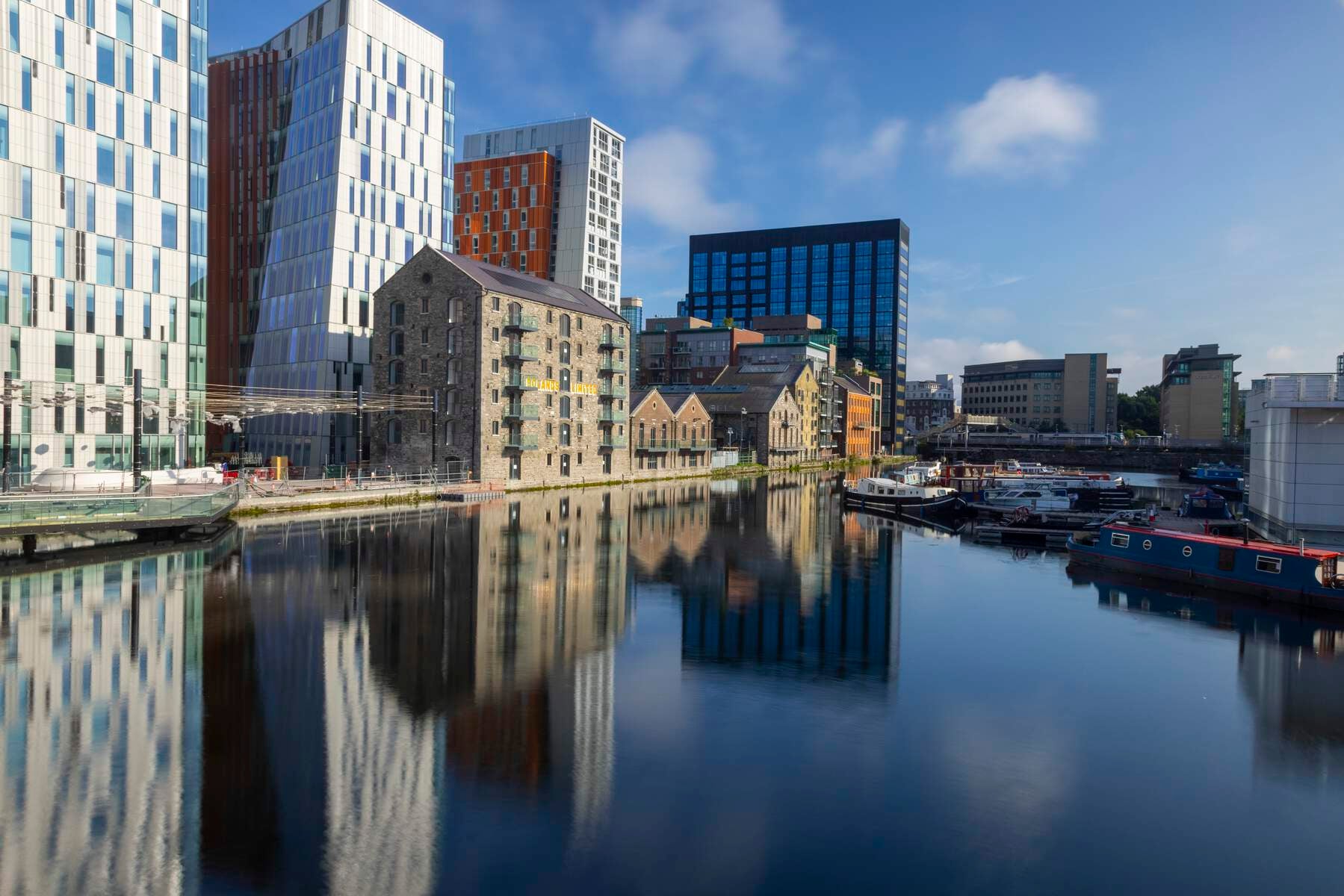 ---
Take holiday tips from James
If a trip to Dublin is on your radar, get inspiration from James. It's worth asking someone who lives locally for all the inside information on your destination and don't forget the power of social media when it comes to finding new things.
"Try and ask a local. I can direct someone to a cool little café in my neighbourhood or give them recommendations so I always ask someone from the area if I can. Instagram is also amazing for discovering new things to see. Search #VisitDublin and various Dublin hashtags, you'll always find cool stuff to do".
To start your Dublin list, check out the best outdoor dining spots in the capital.