Guides
The guide to vintage shopping in Dublin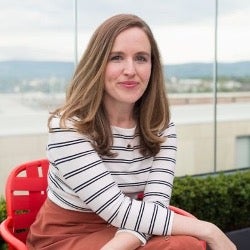 Nicola Brady
Nicola Brady is a travel writer based in Dublin. She writes regularly for the Irish Independent, The Irish Times and Condé Nast Traveller, and has contributed to books on Dublin and Ireland for DK Eyewitness.
Vintage is a big deal in Dublin. There are shops dedicated to all manner of preloved goods throughout the city, from tiny clothing stores where you sift through bargain bins to curated boutiques where someone else has done the hard work for you. It's not just clothing, either – there are vintage record shops, antique jewellers and plenty of second-hand bookshops to explore.
Whether you're on the hunt for the perfect retro jacket or want to spend an afternoon browsing at a flea market, here are the best places for vintage shopping in Dublin.
Vintage Clothes Shops
If you want to tick off several shops in one fell swoop, head to Temple Bar. Lucy's Lounge has been open for 40 years and is easy to spot, with a bright pink exterior and a front door covered in stickers and graffiti. Inside, you'll find vintage nightgowns arranged by colour, funky knitwear and floral dresses on pipe rails pushed against the bare brick walls. Dublin Vintage Factory is just a minute's walk around the corner, with a strong 1980s aesthetic – think velvet party dresses with shoulder pads and ruffled rah-rah skirts.
Nine Crows is great for 1990s streetwear, with a huge selection of colourful tracksuits, shell jackets and slogan T-shirts on offer. If you're on a budget, their new thrift shop on Mary Street offers excellent value for money, with prices starting at €2. Another good value option is Tola Vintage,where everything is sold by the kilo rather than priced individually. It's also worth keeping an eye out for their frequent warehouse sales and popping into their second location on Aungier Street.
On Drury Street, Jenny Vander has a well-curated selection of dresses from as far back as the 1920s. The prices are a little higher, but the collection is impeccable, particularly the authentic 1950s ballgowns and 1960s cocktail dresses. Just over the road, Om Diva is a cool shop with a different concept on each floor, from clothing made by up-and-coming Irish designers to funky homewares. The vintage section is in the basement, divided into seasonal themes like prairie blouses for the summer and fair isle cardigans for the autumn.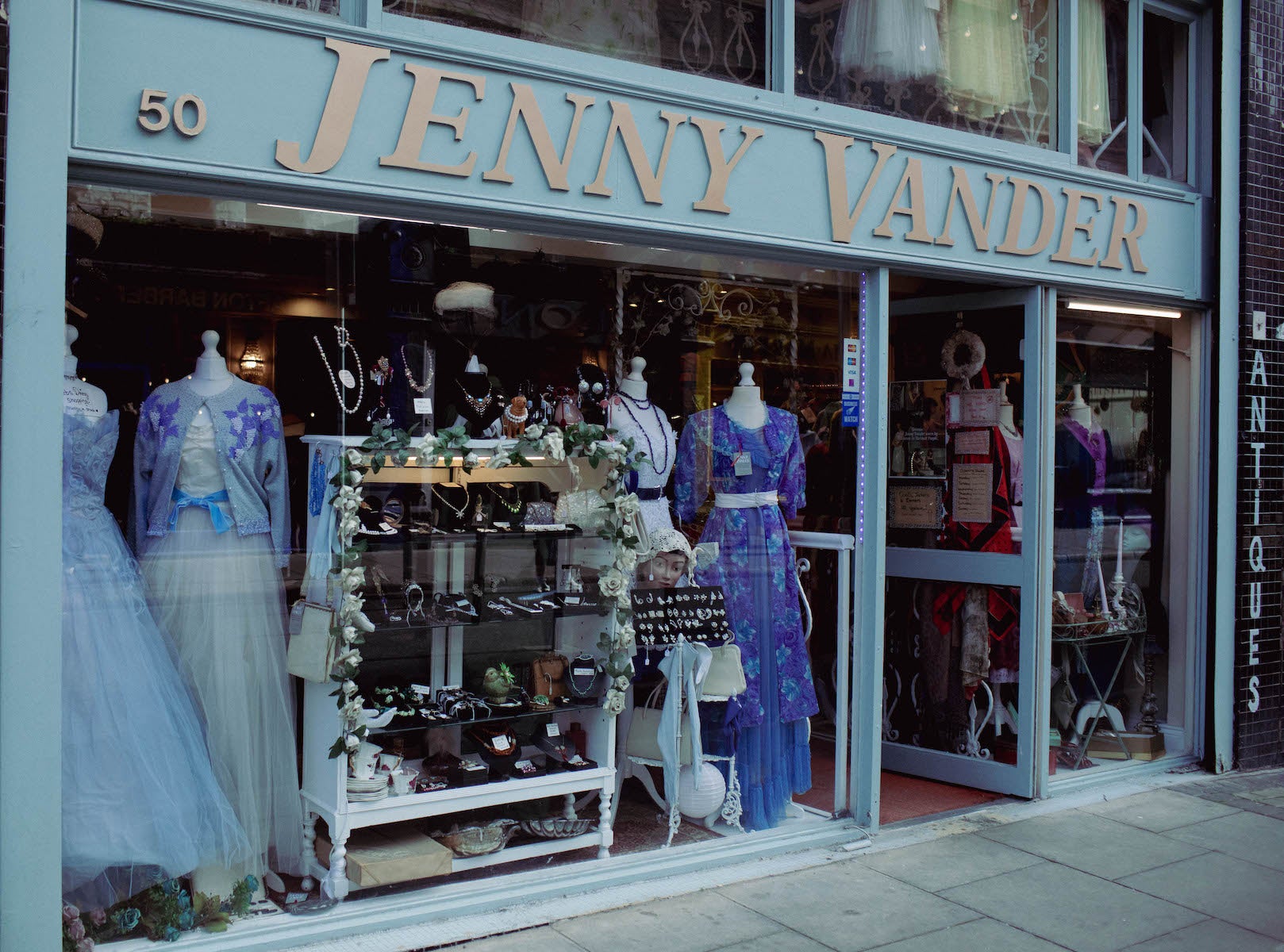 ---
Vintage Markets
Flea markets are held all around the city in the warmer months, where you can spend a few hours browsing vintage clothes, furniture and accessories. There's always a buzz around We Love Markets at the Digital Hub in the Liberties, with loads of vendors, street food and music drawing in a big crowd. It's held one Sunday a month between April and October, and there's a good mix of stalls, from dedicated antique dealers and vintage stores (like Harlequin and Hennypenny Vintage) to Dubliners setting up a table to clear out their wardrobes. Call in at the end of the day and you can haggle yourself a bargain with sellers keen to go home with empty bags.
There are regular markets in The Well on Stephen's Green, with stalls set up in the ground level bar, the basement and the stairs between them. Expect loud music, handmade jewellery and vintage clothing from different eras. The Useless Project runs periodic, cash-only flea markets in the Workman's Club, with stalls spread over three floors. The market often includes a charity clothing sale, with pieces donated from Dublin's fashion and celebrity set – it's a great chance to pick up something special. The Bohemia Flea Market is held in Phibsborough on the second Sunday of the month, with a strong emphasis on vintage furniture and bric-a-brac.
---
Vintage Jewellery Shops
Rhinestones on St Andrew Street is always well stocked with vintage jewellery, with rows of antique rings, necklaces and brooches on display. There's a strong emphasis on antique jewels like topaz, amber and amethyst, and their collection of Victorian costume jewellery is particularly special. On the second floor of the Powerscourt Townhouse Centre, there are several antique jewellers among the boutiques selling new pieces. The prices are at the higher end of the scale, but shops like Delphi Antiques and Courtville specialise in rare pieces like Edwardian cluster rings and Georgian pendants.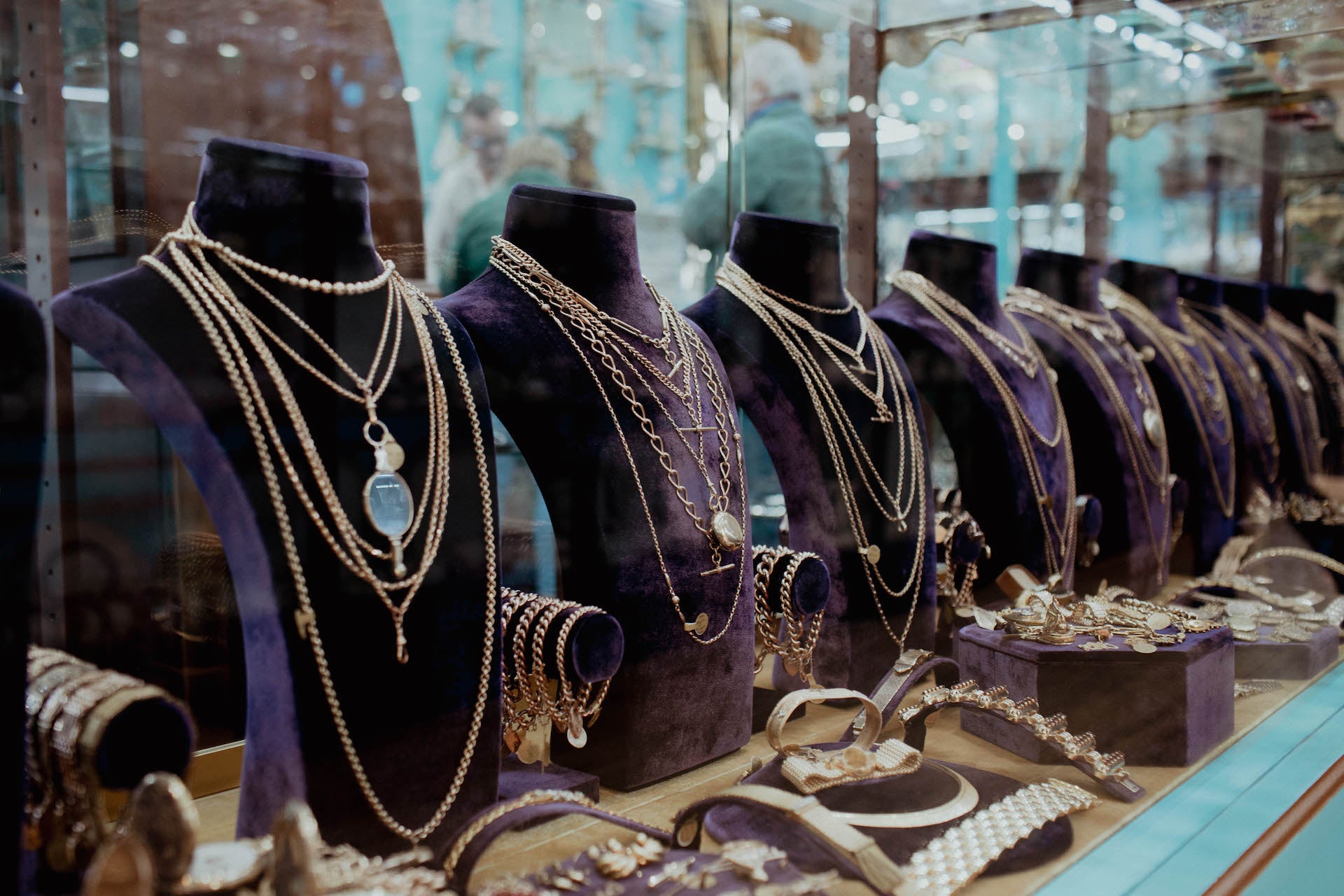 ---
Vintage Designer
If you're on the hunt for designer labels at a lower price, consignment stores are the way to go. Siopaella is a favourite among Dublin's fashion set and there are two different outlets on Wicklow Street, depending on what you're after. At number 29, you'll find second-hand high street clothing from places like Zara, Reiss and Mango. But the branch next door is where you'll find all the top designer names, with a strong focus on handbags – think Chanel quilted crossbody bags and Louis Vuitton totes, all in good condition, authenticated and sold at a discount.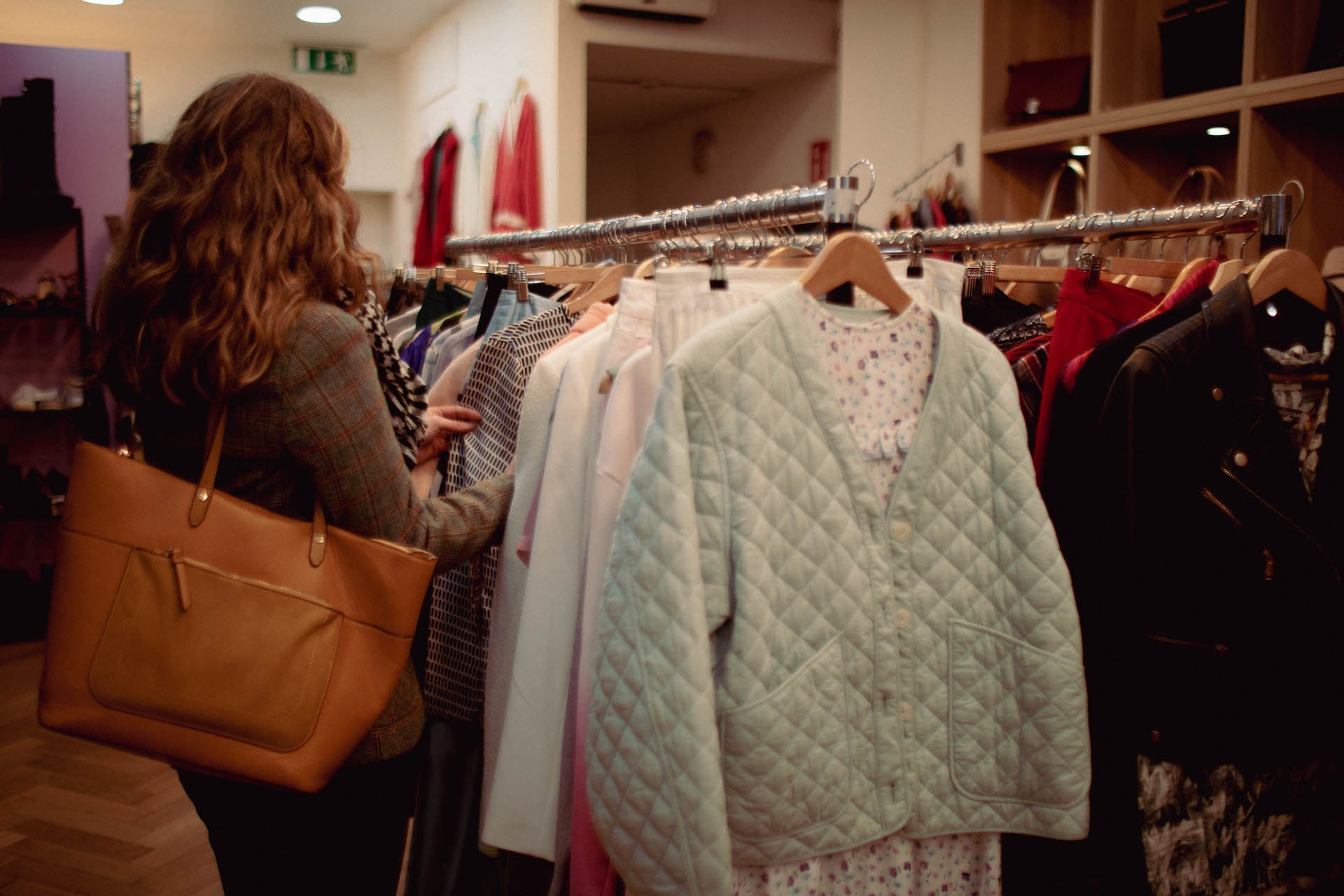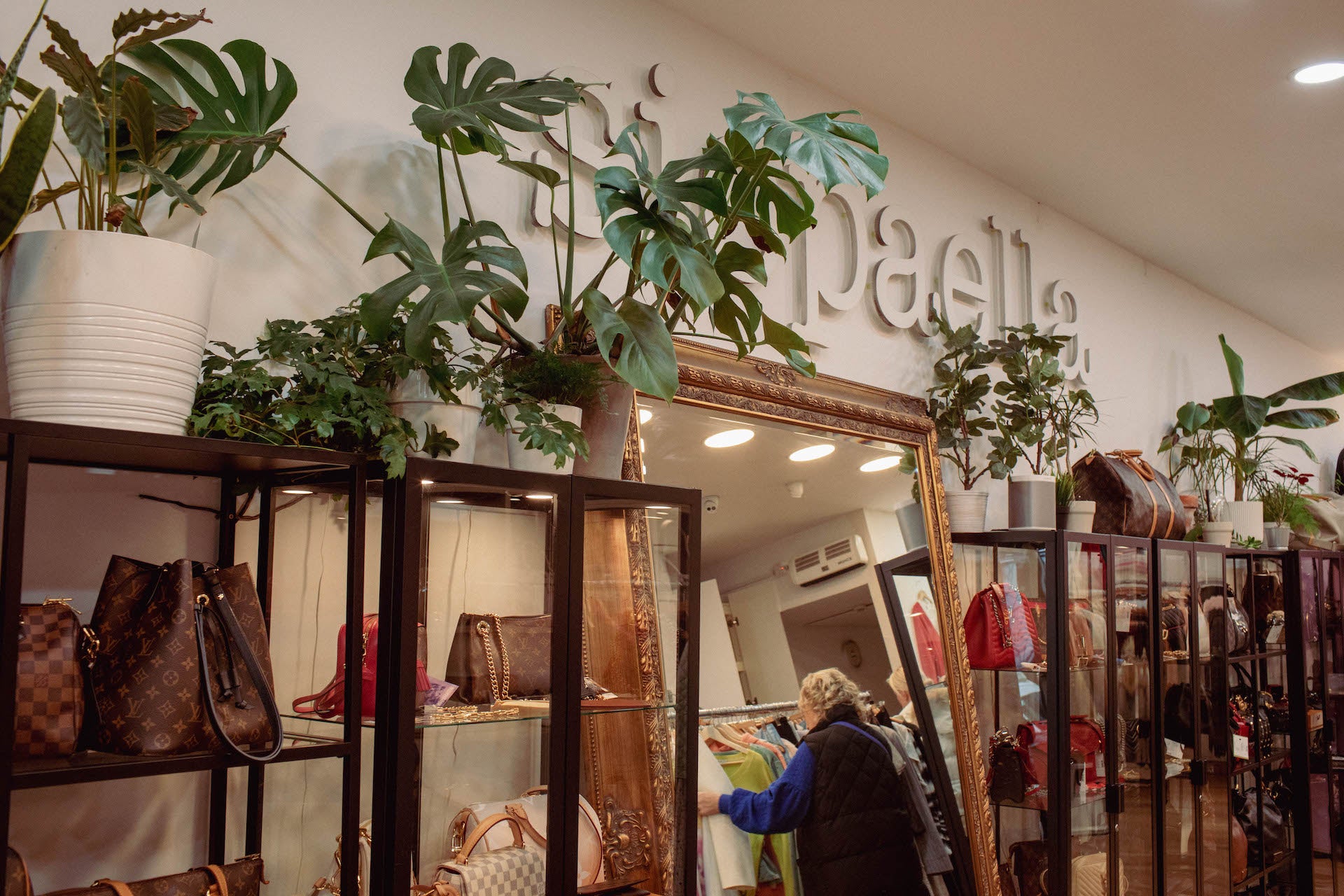 It's a similar set up down the road at Designer Exchange, with Hermes Birkins, Gucci clutches and Mulberry bags sold at around 40% cheaper than their rack rate. Lou's Lot in the George's Street Arcade has more of a vintage vibe, with retro Fendi shoulder bags and 1990s pieces from Prada, Christian Dior and Dolce and Gabbana.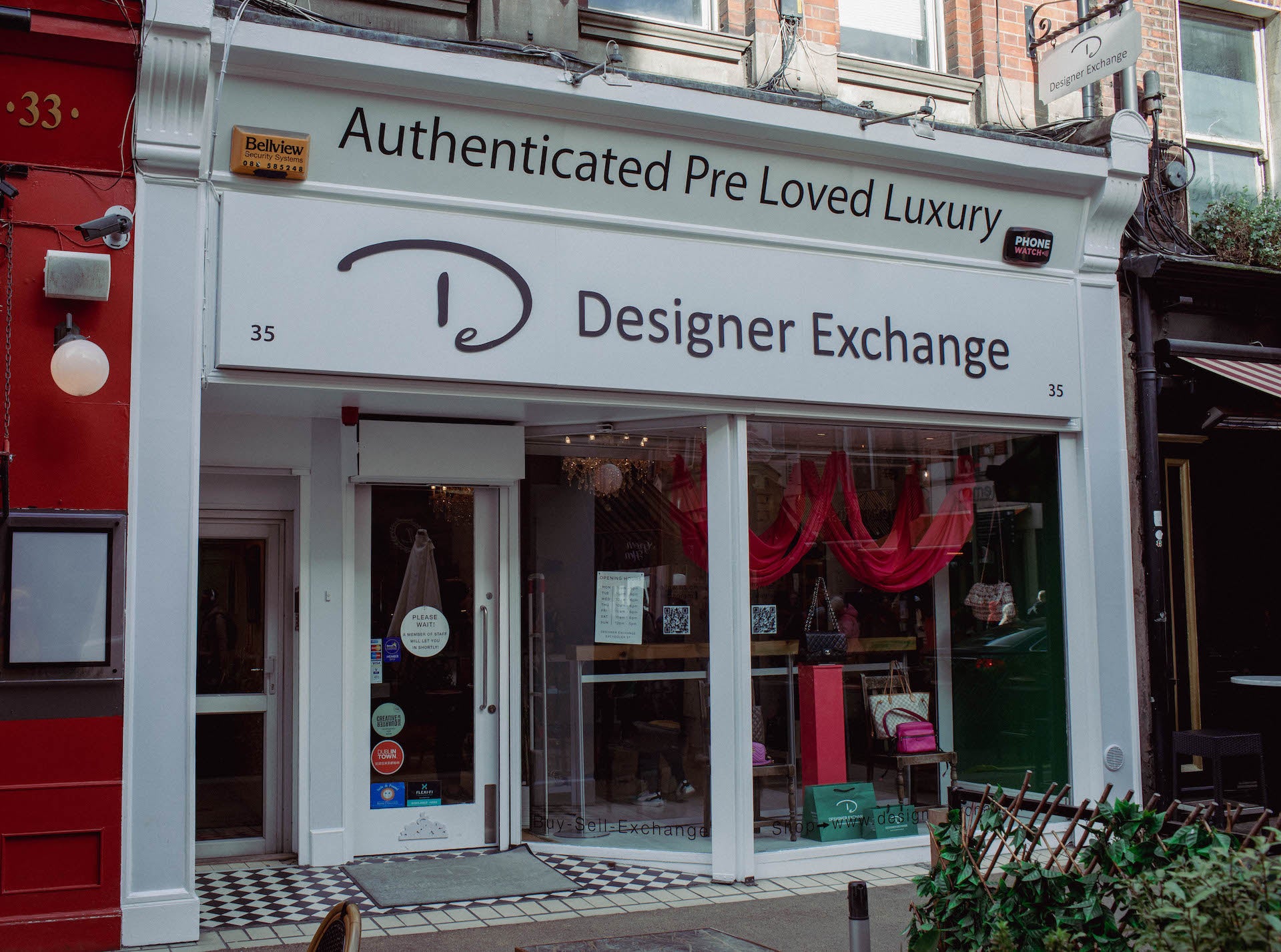 ---
Vintage Book Shops and Record Stores
Set on a quiet residential street in the Liberties, Marrowbone is a tiny shop that feels like a bookworm's living room. Haphazard piles of books surround vintage rugs and armchairs, and the staff are always quick to recommend a few titles if you need some inspiration. Oxfam Books is on the edge of Temple Bar and good for newer releases and vintage classics, with a solid collection of children's books. For more valuable titles, Ulysses Rare Books on Duke Street specialises in first editions and antique books, particularly ones written by Irish authors.
There's a combination of second-hand books and vinyl at Freebird Records on Wicklow Street, where you'll find music nerds flicking through stacks of classic records and music playing on giant speakers. There are two great record shops in the George's Street Arcade – The Rage sells vinyl and retro computer games, while Spindizzy stocks both new releases and vintage vinyl.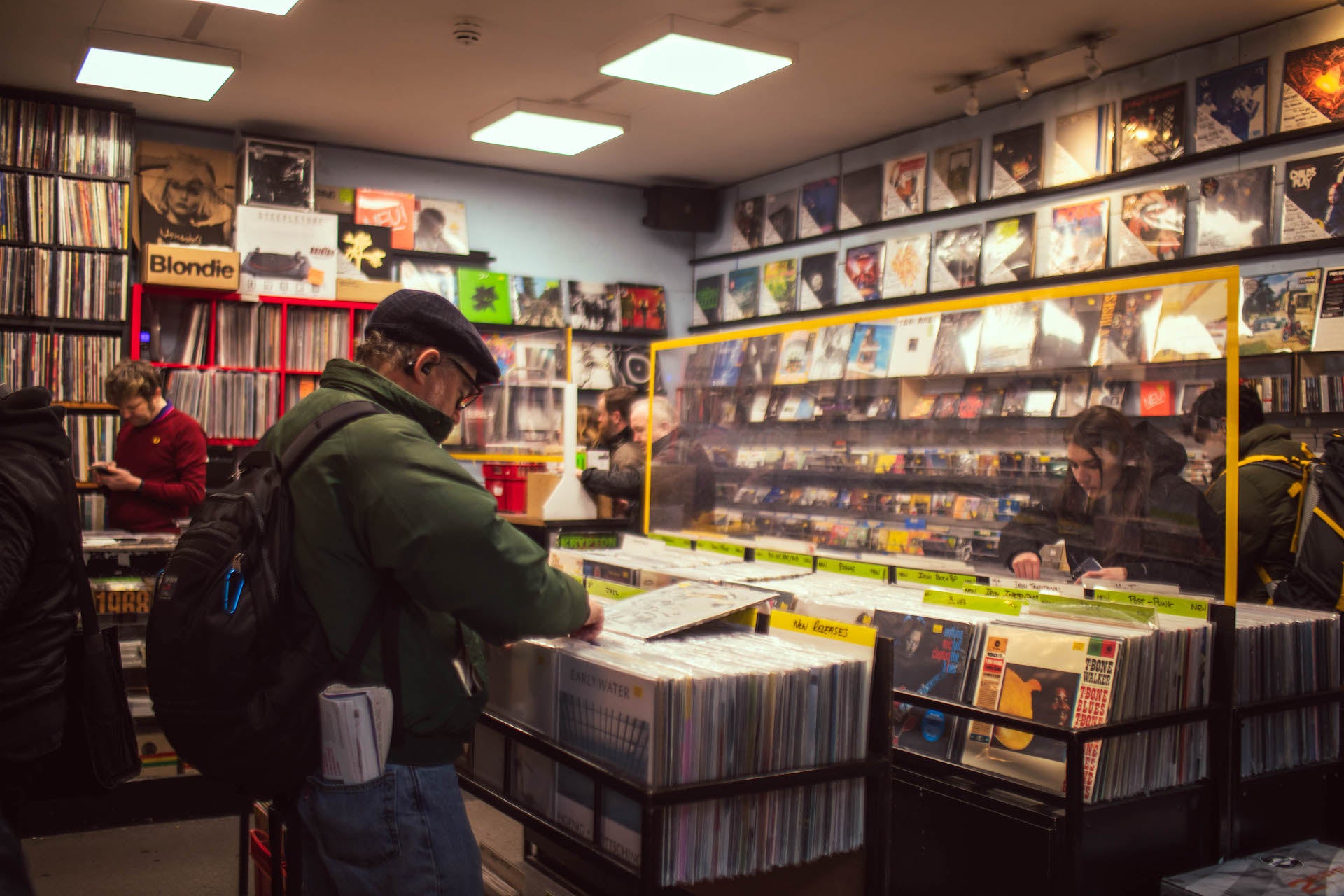 ---
Charity Shops
Dublin's charity shops tend to appear in clusters, which is handy for a vintage shopping spree. On South Great George's Street, you'll find an Oxfam Ireland that stocks bridal wear and vintage pieces alongside the regular second-hand gear. Just a few doors down, there's an Enable Ireland charity shop and an outpost of Vincent's, where they hold regular flash sales for discounts on everything in store. On Camden Street there are five different charity shops in quick succession, including a Dublin Simon Community shop and a large NCBI Charity Store with a wide range of second-hand furniture mixed in with vintage clothes and shoes. You may have to squeeze past an antique sideboard to get to the dresses, but there's often a bargain to find when you do. There are five charity shops on Capel Street, including an Irish Cancer Society store with a good selection of second-hand books; and the Dublin Vintage Shop, which has the feel of an old-school thrift store with lots of stock at a reasonable price.
Beyond the city centre, there's a couple of charity shops worth checking out in the coastal village of Malahide. NCBI on Townyard Lane is regularly stocked with high end labels and designer names, as is the Oxfam on Church Road. 
---
Shopping in Dublin