Guides
Irish dinner shows in Dublin
Media caption
Get lost in the music, dance and food of 'Irish nights.'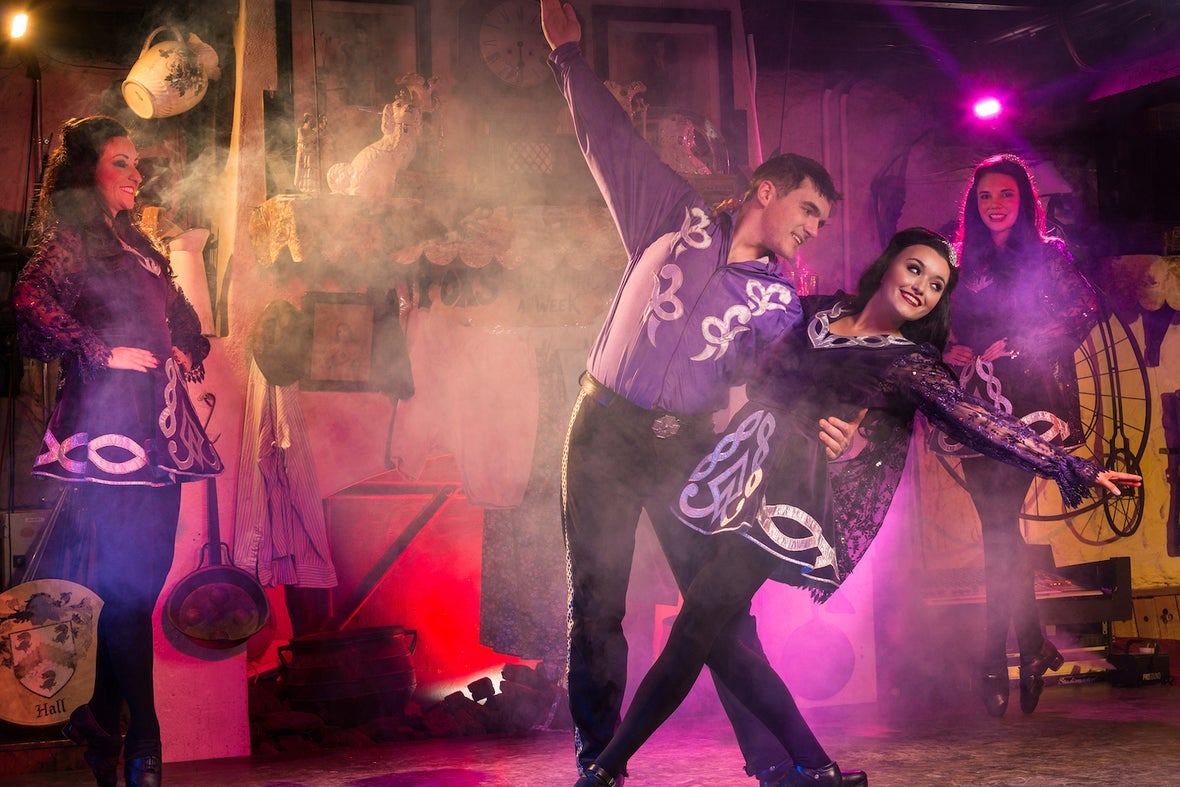 Media caption
Get lost in the music, dance and food of 'Irish nights.'
Jig the night away.
Bringing a taste of old Ireland to contemporary Dublin, 'Irish nights' at many pubs and hotels pair lively trad music and dancers with classic Irish dishes for an all-in-one experience.
Nearly every night of the week, crowds gather to enjoy tasty three- or four-course menus, stomp their feet to speedy fiddles and booming bodhráns, and take in performances from some of the finest Irish dancers in the country.
Swing by the Belvedere Irish Nights and enjoy a three-course meal as notable dancers from shows such as Riverdance and Lord of the Dance show off their spectacular moves. Or get the kids involved in the fun at Celtic Nights at the Arlington Hotel just off O'Connell Street. With sean nós (old style) dancing choreographed for maximum audience participation, they'll be dancing like the pros in no time.
If you're looking for a taste of old Ireland outside of the city centre, take a trip to Howth for an evening at the Abbey Tavern. Nestled against the ancient ruins of Howth Abbey, the tavern has been on the 'Irish nights' scene since the early 1960s and offers authentic Irish dishes using fresh, locally-sourced produce. Or venture into the Dublin Mountains to Johnnie Fox's Pub and Restaurant. Famous for their 'Hooley Nights,' its off-the-beaten-track location gives all visitors the sense of an authentic Irish night in rural Ireland. Savour their delicious lamb shank before getting lost in amazing performances from their resident Irish dancers and trad musicians.
For a more laid-back evening of music, dance and a few drinks, head over to the Church Bar on Jervis Street. Located in a 17th-century former church in the centre of the city, you'll be able to hear classic jigs and reels bounce around one of Dublin's oldest buildings.
Plan a weekend of entertainment with some of Dublin's best Irish dinner shows.
Skip the list