Guides
8 events to celebrate Dublin Pride 2023

Michael McDermott
Michael McDermott is the editor of Totally Dublin, the city's leading cultural free-sheet guide.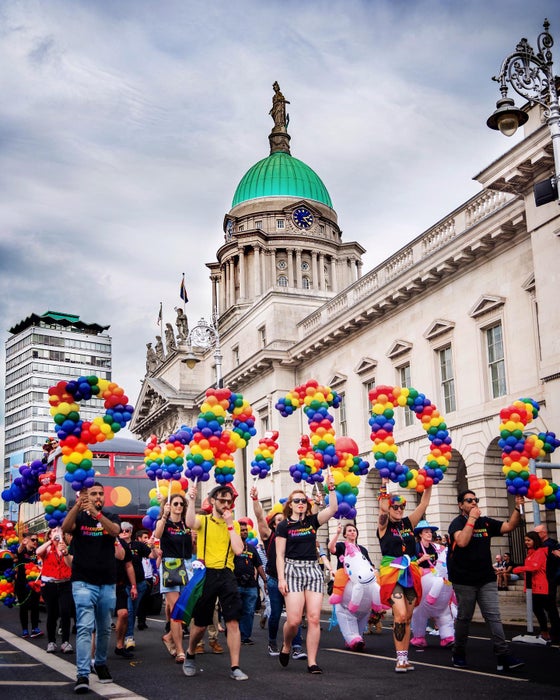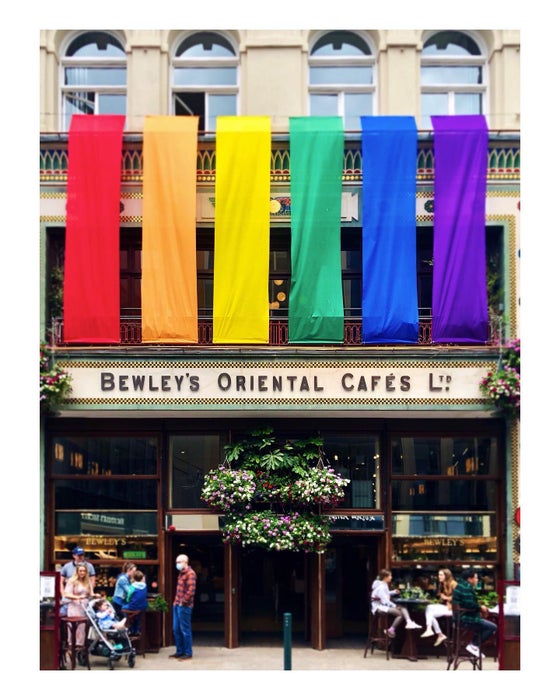 2023 marks the 40th anniversary of what is now the Dublin Pride Parade.
Over the years it has evolved into one of the biggest festivals of its kind in the country, a month-long extravaganza of diversity, empowerment and fun where everyone is welcome. From gigs and workshops to film screenings and the biggest parade ever, Dublin Pride is celebrating 40 years in style.
We've cherry-picked some of the best events to look out for this month.
Dublin Pride Parade 2023
For the first time ever, the Pride parade will take over the entirety of O'Connell St, transforming Dublin's main thoroughfare into a spectacle of flamboyant floats and colourful costumes with the theme of 'Protest. Remember. Celebrate'. You can just turn up on the day and cheer on from the sidelines or join in the march, which will be led by a collective Grand Marshall, drawn from the founders of the Sexual Liberation Movement, the organisers of the 1983 Fairview March and activists who fought for decriminalisation.
The parade is divided into two sections, the first reserved for LGBTQ+ support, advocacy, youth and social groups, while corporate organisations get to wave their flags in the second part. Participants will gather along O'Connell Street before marching down by Liberty Hall, crossing the River Liffey and finishing up at the Pride Village in Merrion Square. Wear your colours with pride and make some noise.
O'Connell Street | Saturday, June 24, 12pm.
---
Pride Block Party
Mother are the club promoters behind the main Block Party, which will take place in the storied grounds of the National Museum of Ireland at Collins Barracks. Over two days, headline international acts including Self Esteem and Purple Disco Machine will glitter bomb alongside an array of local talent and mainstage hosts in the shapely shape of Ru Paul's Drag Race winner Bianca Del Rio and the 'Queen of Ireland,' Panti Bliss.
The cream of local drag performers including Davina Devine, Pixie Woo, Victoria Secret and Anziety will be joined by DJs Tara Kumar, Kelly-Anne Byrne and Glamo. Add in some drag aerobics and Sing Along Social and you have all the ingredients for a mighty hoopla.
National Museum of Ireland, Collins Barracks | Friday June 23 and Saturday June 24 | €45 (one day), €80 (weekend).
---
Queer Punk and Goth Pride Night with Dance to the Underground
Fibber Magee's Pride spectacular will be a night of queer punk and goth, and will include the only punk rock drag show in Ireland. Other acts include kink performer Fibula and punk rockers Coathanger Solution, as well as a DIY Queer Market. Expect alternative anthems and obscure tunes from punk, Riot grrrl, post punk, goth, EBM, darkwave and lots of bangers.
Fibber Magees, 80 Parnell Street, Dublin 1 | Thursday June 22, 9pm-2.30am | €8 (tickets on door only).
---
Jennifer's Body with Slaughterhouse x Honeypot
Slaughterhouse Film Club are known for their curated cult film screenings around the city. Honeypot is Dublin's first electronic club night and community for gay girls and friends. Together, they are taking over The Complex to screen modern cult favourite, Jennifer's Body. For over a decade, the 2009 film has slowly been adopted by the queer community and is widely considered an underrated contemporary horror classic. Honeypot regulars Rhyzine and Roo Honeychild will top and tail the screening with DJ sets.
The Complex, 21 Arran Street East, Dublin 7 | Thursday June 22, 6.30pm-10.30pm | €14 with all profits going directly to the grassroots organisation Trans Harm Reduction (THR).
---
Lavender Walk Queer History Tour with Tonie Walsh
DJ, activist and archivist Tonie Walsh is a national treasure. He's been there, marched the long march and shimmered with pride throughout. His breadth and range of knowledge is what makes him such a fascinating guide for this series of walks. Expect passion, scintillating insider information and humour as he guides you through the streets and stories which weave the narrative of our queer past.
Barnardo Square, Dame Street (beside City Hall) | Daily at 1pm Monday June 19 to Friday June 23, except Thursday at 10am | Advance booking advised, €20.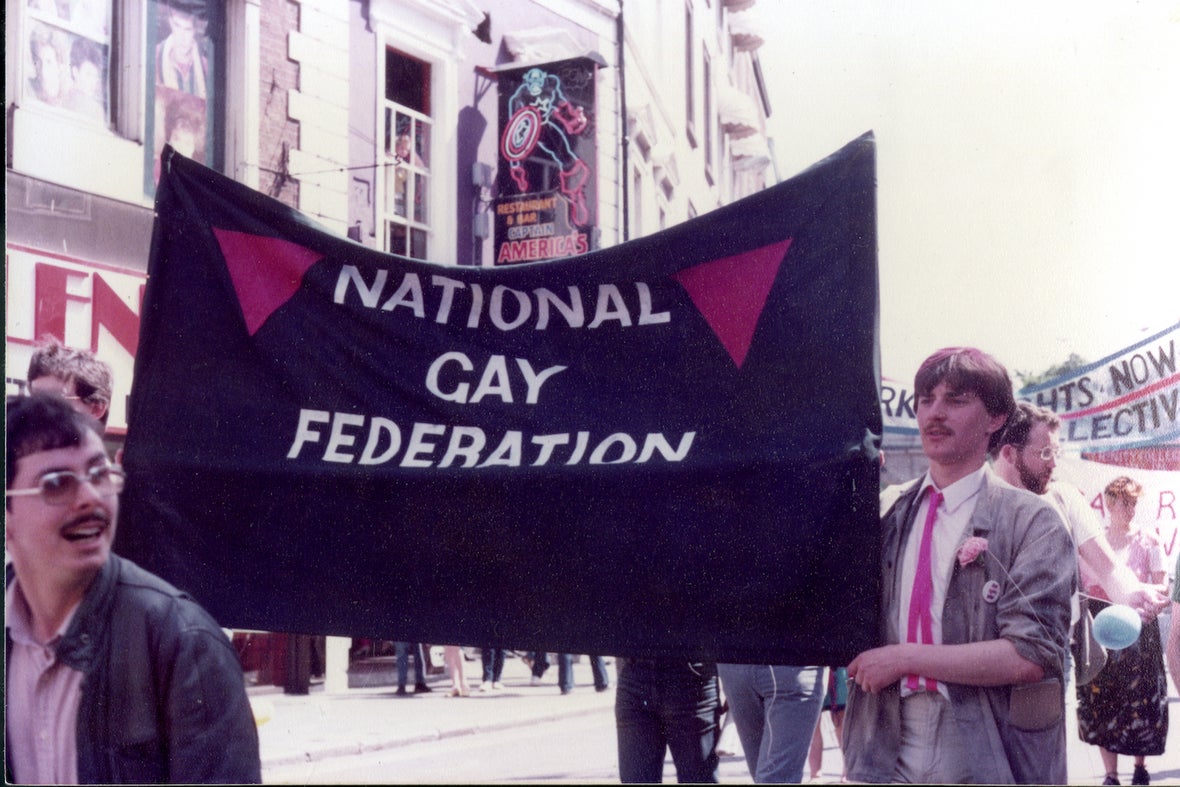 Media credit
Kieran Rose / Queer Culture Ireland
---
From the Past to the Present: Crafting History through Banner Making
Banners, chants and slogans form the bedrock of Pride parades. From "Say it loud and say it proud," "We're queer and we're here" to "Love Wins" and "Trans rights are human rights," they have succinctly defined the message of their time over the decades. This two-day workshop on banner making at the MART Gallery in Rathmines involves a look at archive images of banners from Prides past before the creation of your own ahead of the parade. If you have less time to commit, there's a free badge-making workshop in the National Gallery of Ireland on Thursday June 22, from 5.30pm-7.30pm.
The MART Gallery, 190a Rathmines Road Lower Dublin 6 | Wednesday June 21 and Thursday June 22, 11am-4pm | Free but places must be reserved in advance.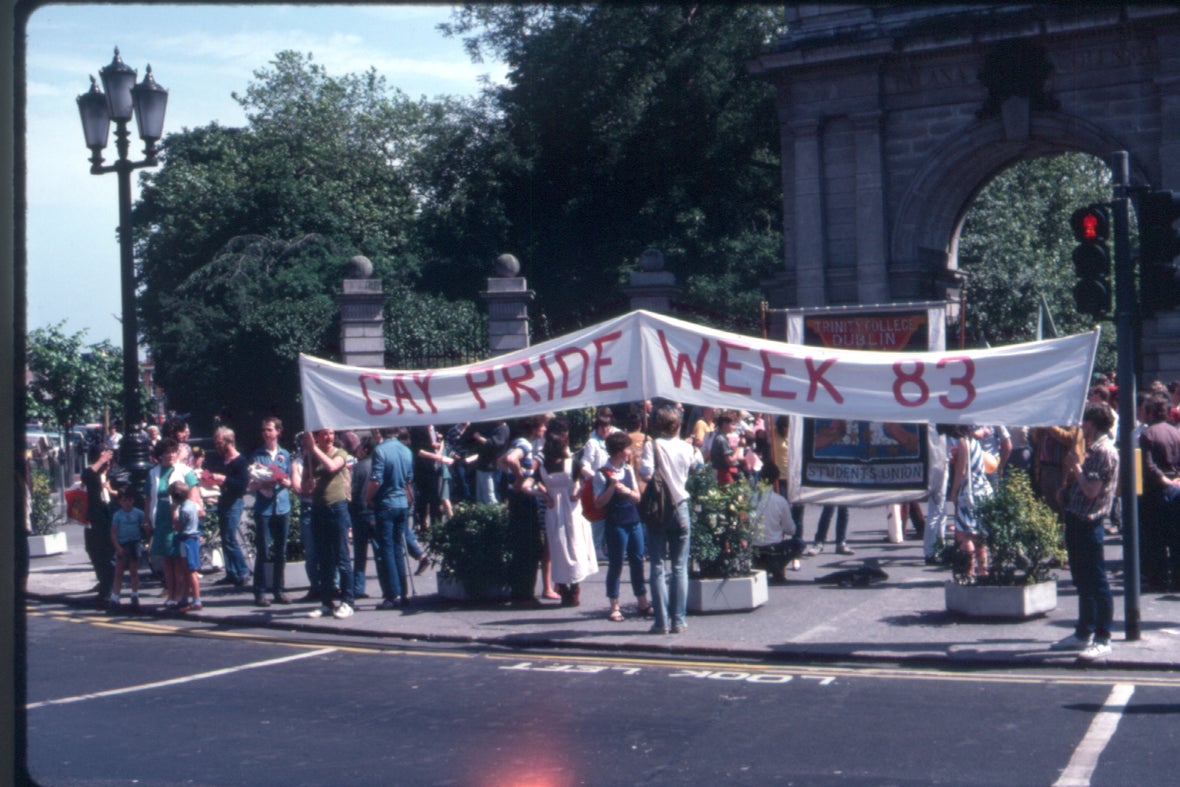 Media credit
Daniel (Don) Wood Photographic Collection.
---
Forest Bathing Walk with Nature Therapy Ireland
For a quieter, more contemplative Pride experience, Nature Therapy Ireland has organised a guided forest bathing walk in the Phoenix Park that invites you to explore your connection to nature and experience its many health and wellbeing benefits. Over two-and-a-half hours, you will awaken your senses, do some group and individual circle work, and enjoy a tea ceremony. A percentage of the proceeds will go to Dublin Lesbian Line.
Phoenix Park | Saturday June 24, 8.30am | €30 admission fee.
---
Pride Service at The Dublin Unitarian Church
Sunday is often a time for reflection, whether spiritual or otherwise. This special service at the Unitarian Church on St Stephen's Green is one of reflection, remembrance and celebration for the LGBTQIA+ community and allies. All are welcome regardless of religious or spiritual affiliation.
Dublin Unitarian Church, 112 St. Stephen's Green, Dublin 2 | Sunday June 25.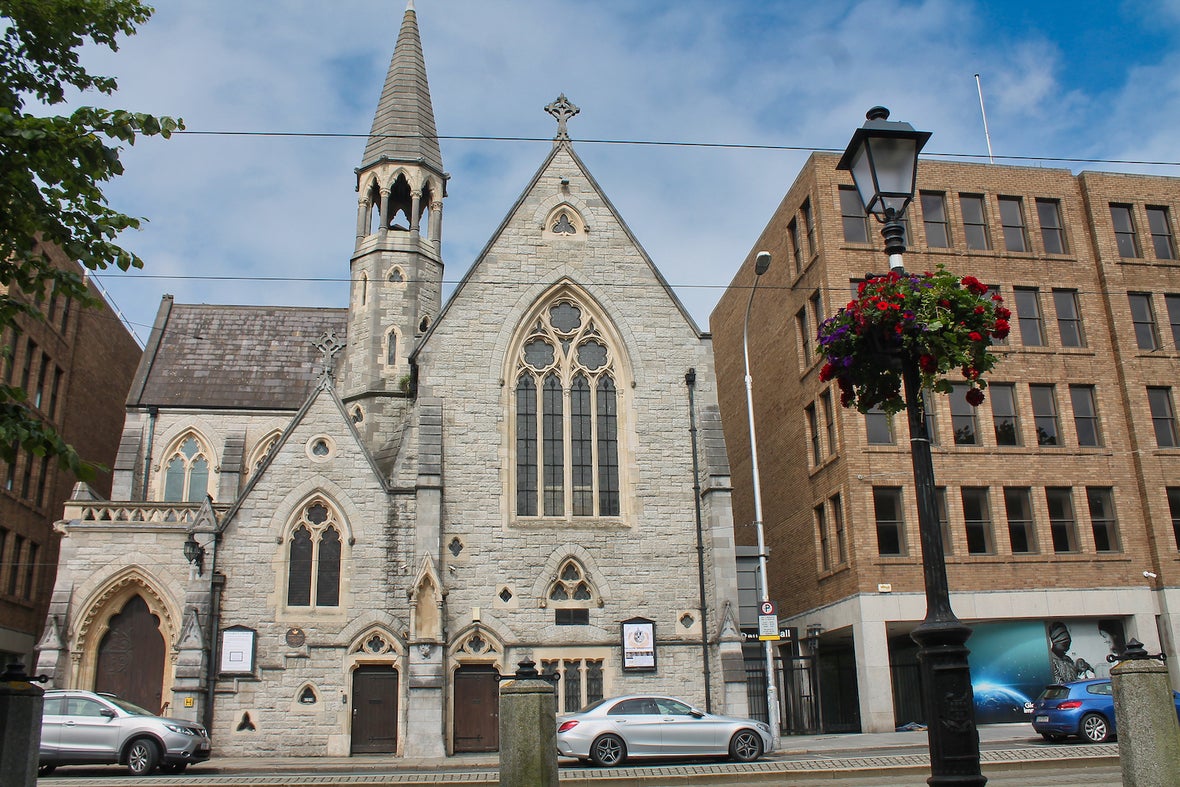 ---