Guides
The best karaoke bars in Dublin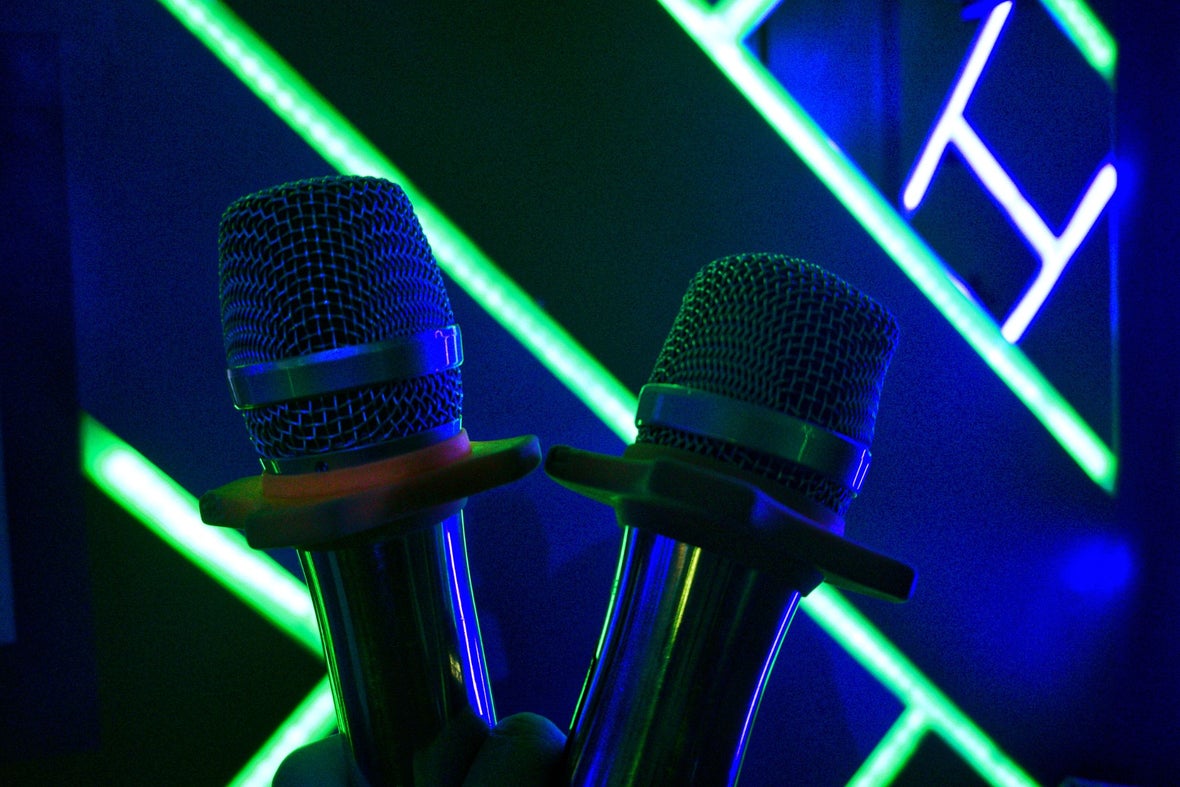 Whether you want to belt out your favourite Britney number in a private room, or perform on stage to a crowd of revellers, Dublin has a karaoke bar to suit every style.
There are basement booths underneath Japanese restaurants and sleek rooms decked out with high-tech equipment. Quiet spots where you can sing away in complete privacy and big stages where every performance is greeted with a round of applause.
Here are some of the best karaoke bars in Dublin, for when singing in the shower just won't cut it.
Marrakesh
Set below a Moroccan restaurant on Capel Street, Marrakesh has five private karaoke rooms, each with wraparound couches, giant screens and professional microphones. On the touchscreen menu, there are hundreds of thousands of songs to choose from (and over 100 Rihanna songs alone), whether you want to opt for a Chinese pop song or something in English. It's not just the amateurs who take the mic, either – Ariana Grande spent two nights doing karaoke here when she performed in Dublin in 2019.
---
Ukiyo Bar
One of the best known karaoke joints in Dublin, Ukiyo renovated its three booths in the latter half of 2022. When it's up and running, Ukiyo is popular with groups of young Dubliners dressed in their glad rags, who share plates of tuna tataki, sushi and bao buns in the Japanese restaurant before heading downstairs with a lemon drop martini or cucumber gin cocktail in hand. The songbook is long and comprehensive, covering everything from Abba to ZZ Top, and most people opt to continue the party upstairs when they're finished, where DJs spin the tunes until 12.30am. 
---
The George
Not everyone wants to keep their karaoke singing hidden in a private booth. If your performance needs an audience, then head to The George on a Saturday night, where brave partygoers take to the stage for Saturgays Karaoke. The event is hosted by Veda Lady and Davina Devine, who encourage performers to stand in the spotlight and belt out pop classics to a dancing crowd.
---
Wigwam
With multiple disco balls hanging from the ceiling, tropical cocktails lined up on the bar and loaded fries being shared among friends, Wigwam is a popular spot for a party. But it's the karaoke room that ups the ante for hen parties and birthday celebrations. Set in the basement, out of earshot from the rest of the bar, the karaoke room has a laidback, beach shack vibe, complete with palm trees and rum barrels. Their featured list of songs may not be as broad as dedicated karaoke bars, but it's filled with classics from the Cranberries and Dolly Parton alongside newer hits from Lizzo and even Disney's Frozen 2.
---
Maneki
The discrete basement entrance on Dawson Street doesn't do justice to the expansive Maneki. With three floors of restaurant space and two floors dedicated to private karaoke rooms, this is a sophisticated spot to sing a few tunes in style. Walk up the staircase, past delicate Japanese murals, and you'll find four rooms kitted out with padded walls, abstract art and disco lights. There are over 30,000 songs loaded onto the smart screens, which can also be hooked up to YouTube for the more niche requests. Those screens can also be used to order snacks and drinks, with cocktails like sake mojitos and espresso martinis delivered straight to the room. They also offer dining and singing deals, with packages that include dinner in the restaurant or sushi platters and prosecco in the karaoke room.
---
Boba Bar
A newer addition to the Dublin scene, Boba Bar opened on Parnell Street in 2021 and has been offering karaoke in two rooms upstairs ever since. While diners tuck into pho, banh mi and bubble tea in the casual Vietnamese restaurant downstairs, groups pile into the disco lit karaoke spaces above to grab the mic. Inside each, there are thousands of songs in various languages, predominantly English, Vietnamese and Chinese, but also Thai and Japanese.
---
The Workman's Club
While the main stages of the Workman's Club are usually dedicated to gigs and DJs, on Sunday nights it's time for the amateurs to sing. Karaoke Club kicks off at 11.30pm and is held in the Venue, an old school bar space with chequerboard floors, well-worn banquette seats and lacquered red walls. Music fans spill out of the shows and head up to the microphone to belt out guilty pleasures from the 80s, 90s and 00s – think Bon Jovi's Livin on a Prayer with some Bonnie Tyler thrown in for good measure.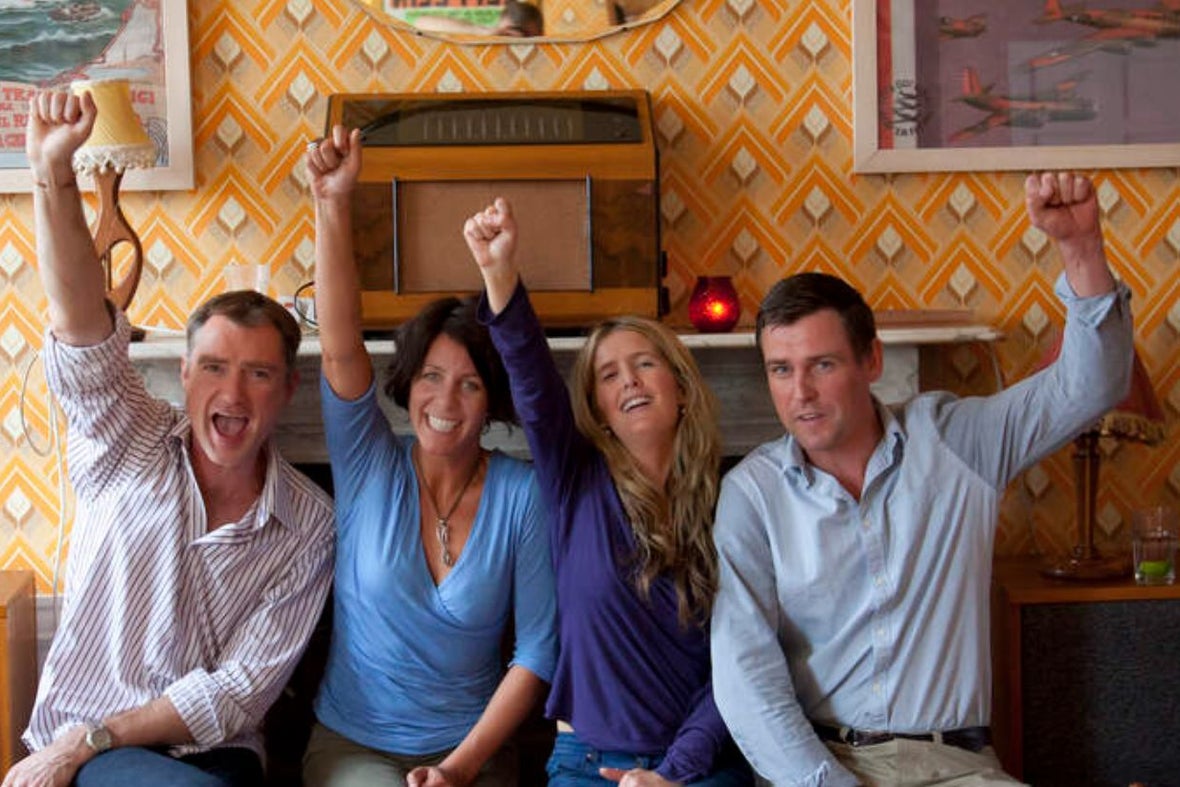 ---
Woolshed Baa and Grill
For most of the week, the spotlight at the Woolshed Baa is on sport, shown on giant TV screens across the bar's three floors. But on Thursday nights, the football is turned off and the karaoke classics are brought out, the lyrics projected on the wall among a crowd of young party people. As an Australian bar, it's a popular spot with international backpackers and locals alike.
---
Bernard Shaw
When it moved from Richmond Street in Portobello up to a new space in Drumcondra, the Bernard Shaw reinstated all the elements that made it a popular haunt among Dubliners, from the street food stalls of Eatyard to the DJ club nights. In-between games of ping pong and bites of cauliflower wings in the main bar, you can head upstairs to the dedicated karaoke room, with framed record sleeves on the wall and a disco ball in each corner. There are over 46,000 songs to choose from, and the room fits up to 10 people.
---
Dublin's best late night bars
Looking for an after party? Here are some of the best late nights bars in the city.