Guides
The 10 best Dublin churches for live music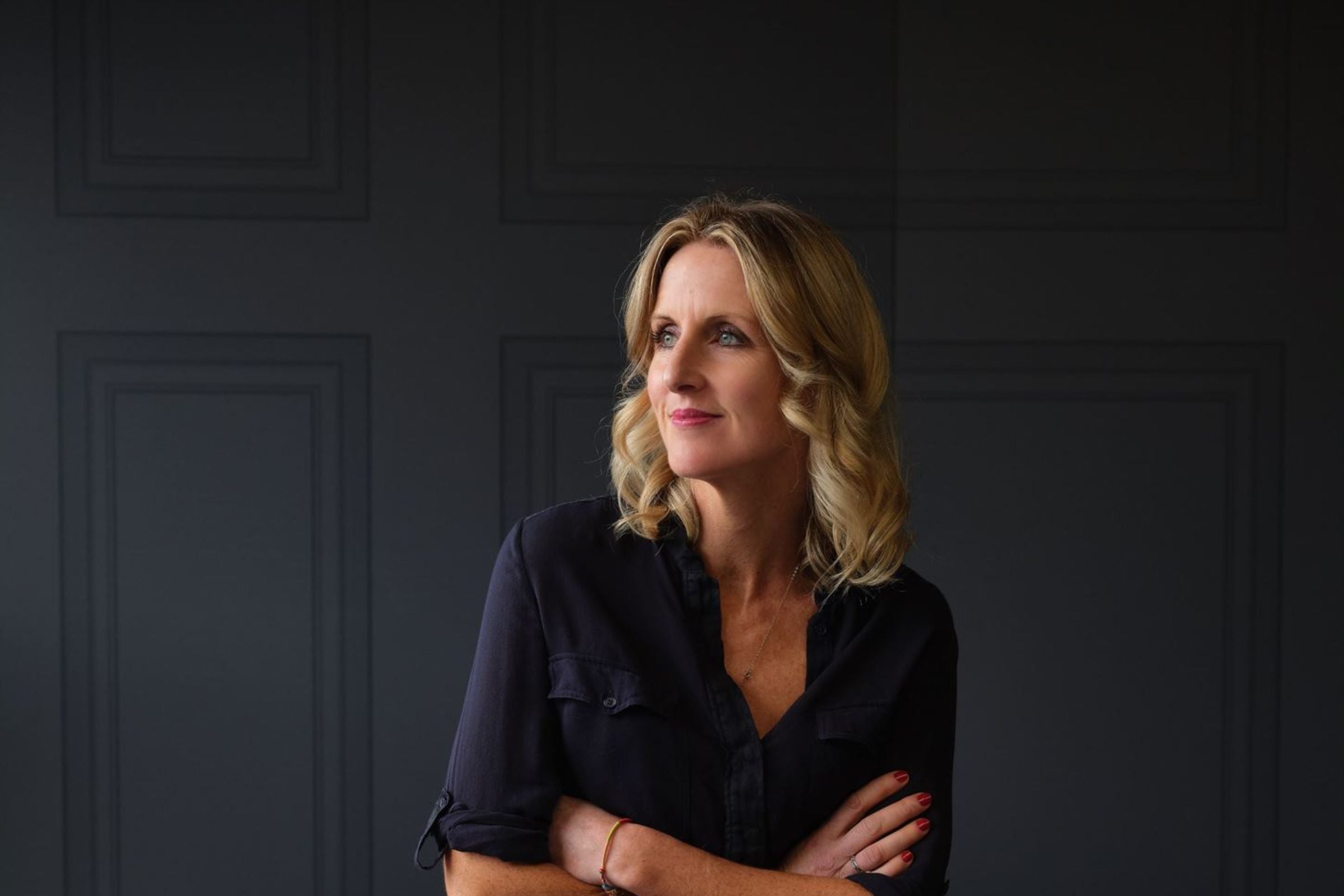 Orla Neligan
Orla Neligan is a freelance editor and journalist. She contributes a weekly column to the Irish Independent, as well as regular features on travel, business, psychology, interiors and lifestyle for the paper and other publications.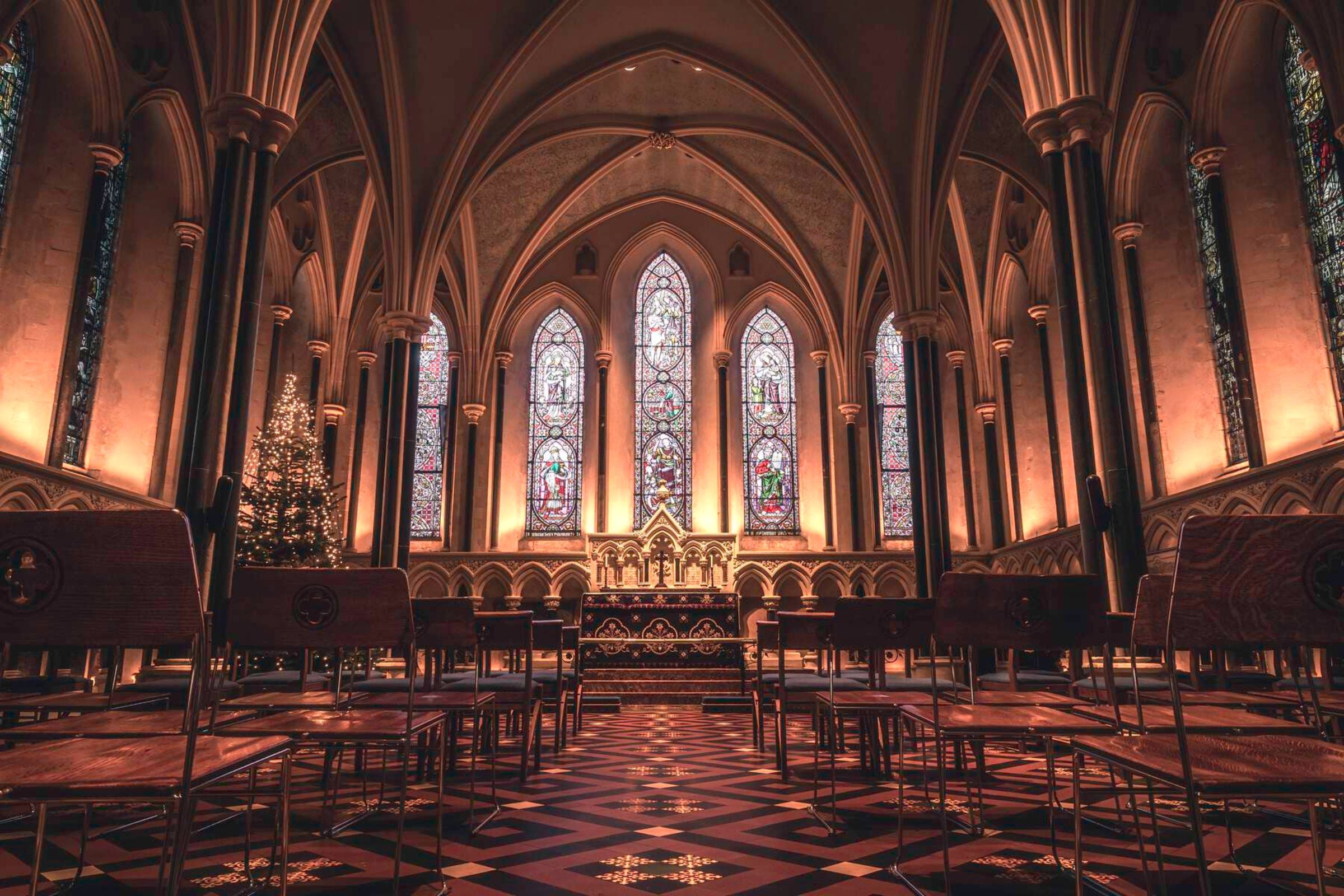 The intimacy of a church combined with the tinkling of voices in perfect harmony has a way of collectively tapping into our souls.
It's especially true at Christmas, when the angelic sound of the boy treble singing Oh Come All Ye Faithful or Silent Night transports us elsewhere for a moment and gives is a welcome respite from the noise of the season. From the powerful sound of a cathedral choir to a solo performer in a local church, the choral tradition is a huge part of Dublin's clerical landscape.
Here are 10 sacred spaces where music is a regular feature of weekly services.
St Stephen's Church (Pepper Canister Church), Mount Street
Known to most Dubs as the Pepper Canister Church due to its instantly recognisable canister-shaped tower, St Stephen's Church dates from 1824 and is the last of the city's Georgian places of worship built by the Church of Ireland. A prime location at the top of Mount Street overlooked by an elegant row of Georgian houses, William Butler Years and Oscar Wilde were regular attendees at services that attracted Dublin's genteel classes. These days, it's better known as a year-round music venue, hosting everything from traditional sessions to performances by the likes of Hozier, Brian Kennedy and the Dublin City Choral Union. 
---
St Ann's Church, Dawson Street
What St Ann's Church lacks in size it more than makes up for in history. It's known for its beautiful gothic architecture, wood carvings, Victorian stained-glass windows and an original bread shelf built in 1723 filled with 'daily bread' for anyone who chooses to receive it. It's also where Bram Stoker married Oscar Wilde's ex-girlfriend, Florence Balcombe, in 1878. The Sunday service at 11am includes a full choir and the church is always popular for its lunchtime recitals and evening concerts.
---
St Andrew's Church, Westland Row
There's been a choir at St Andrew's Church on Westland Row since it opened 1834. For close to 150 years it was male only, but women were allowed join in the 1980s and the choir went on to win the Dublin Choral Festival Cup four years in a row. The choir is no stranger to celebrity, either, performing regularly on RTE's Radio Mass and putting on concerts at St Patrick's Cathedral in New York City and at St Andrew's Church in Rome. Come for mass on Sunday at 11.30am to hear the choir accompanied by an organist and Kathryn Smith, one of Ireland's leading sopranos who has been a member since her teens.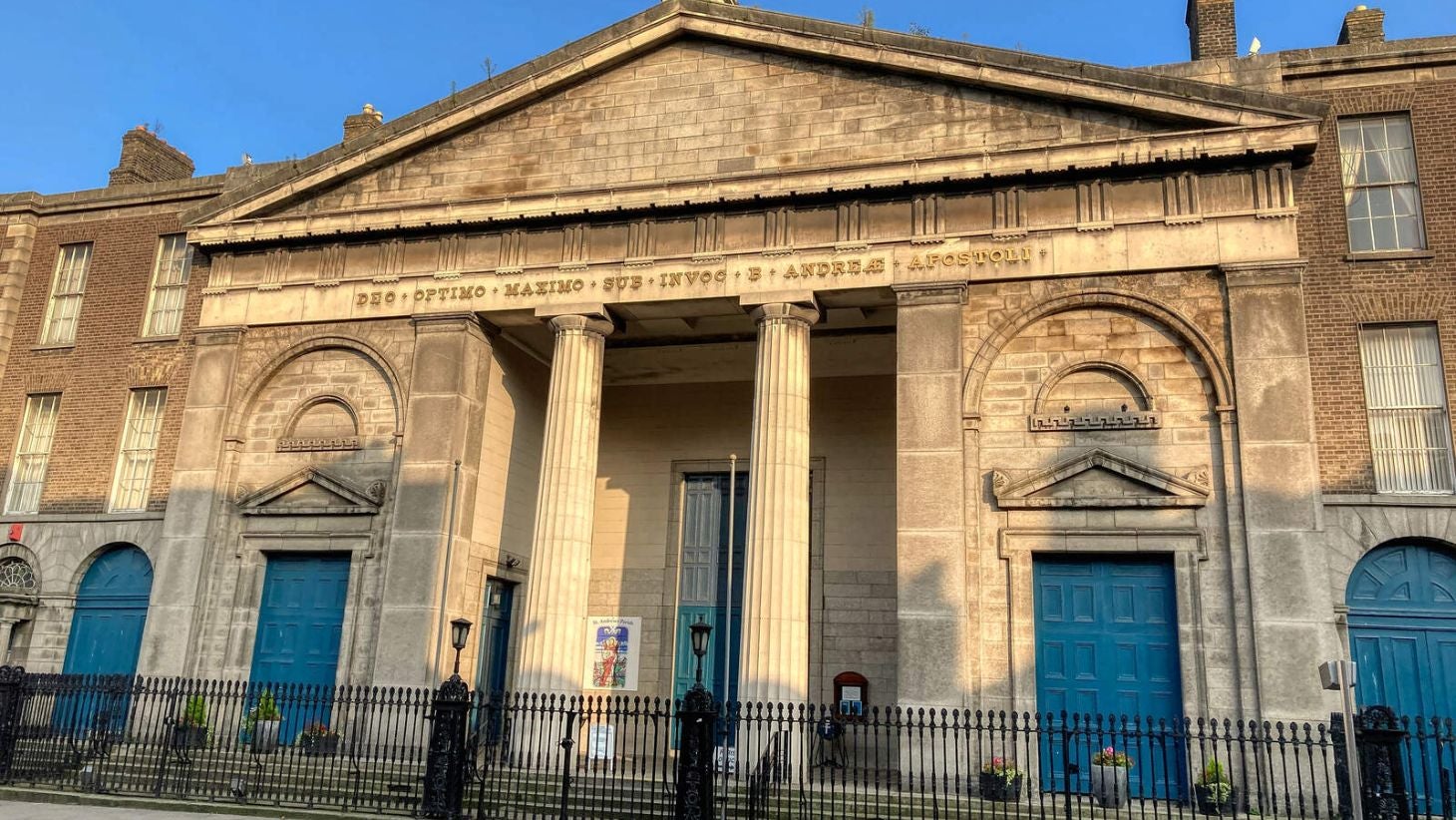 ---
St Bartholomew's, Clyde Road
Dublin has scores of small music venues but if you're looking for a charming church with soft and subtle lighting where you can enjoy the tinkling voices of a traditional choir, drop into St Bartholomew's in Ballsbridge. The various choral members include separate boys' and girls' treble lines, as well as adult altos, tenors and basses. There's also a mixed-voice chamber choir that sings at the every Sunday at the 11am Eucharist and 6pm Evensong services; they also perform at major choral festivals throughout Europe. Keep an eye out for concerts that feature Anuna, the Dublin Symphony Orchestra and soprano Hanying Tso.
---
St Mary's Pro-Cathedral
There has been music at St Mary's Pro-Cathedral for over 100 years, dating back to the establishment of the church's Palestrina Choir. The all-male choir was joined in 2009 by the Pro-Cathedral Girls' Choir, with both under the direction of Blanaid Murphy, widely recognised as one of Ireland's pre-eminent choral educators. The choirs sings at five weekly liturgies during the choir term, accompanied by the church's celebrated 32-pedal stop organ on which many international eminent players have performed.
---
St Patrick's Cathedral
Ireland's largest religious building, St Patrick's Cathedral, is known for many things. Built on the spot where St Patrick is reputed to have introduced the Irish to Christianity, it is also where the one-time dean and noted satirist Jonathan Swift is buried. It is also home to oldest and last remaining cathedral choir school in the country. Its world-famous boys' choir, founded in 1432, is still going strong 600 years later – with five recorded albums to their name and a string of performances for dignitaries around the world, including the Pope. St Patrick's is also reputed to be the only cathedral in the world to host choral matins every weekday morning (during term time) and it's the only church in Ireland where choral Evensong is performed (daily except Saturday). An ever-rotating calendar of events means there's always something on in the cathedral (including lots of candle-lit performances), but if you're visiting around Christmas time their rousing carol service is one of Dublin's most beautiful experiences.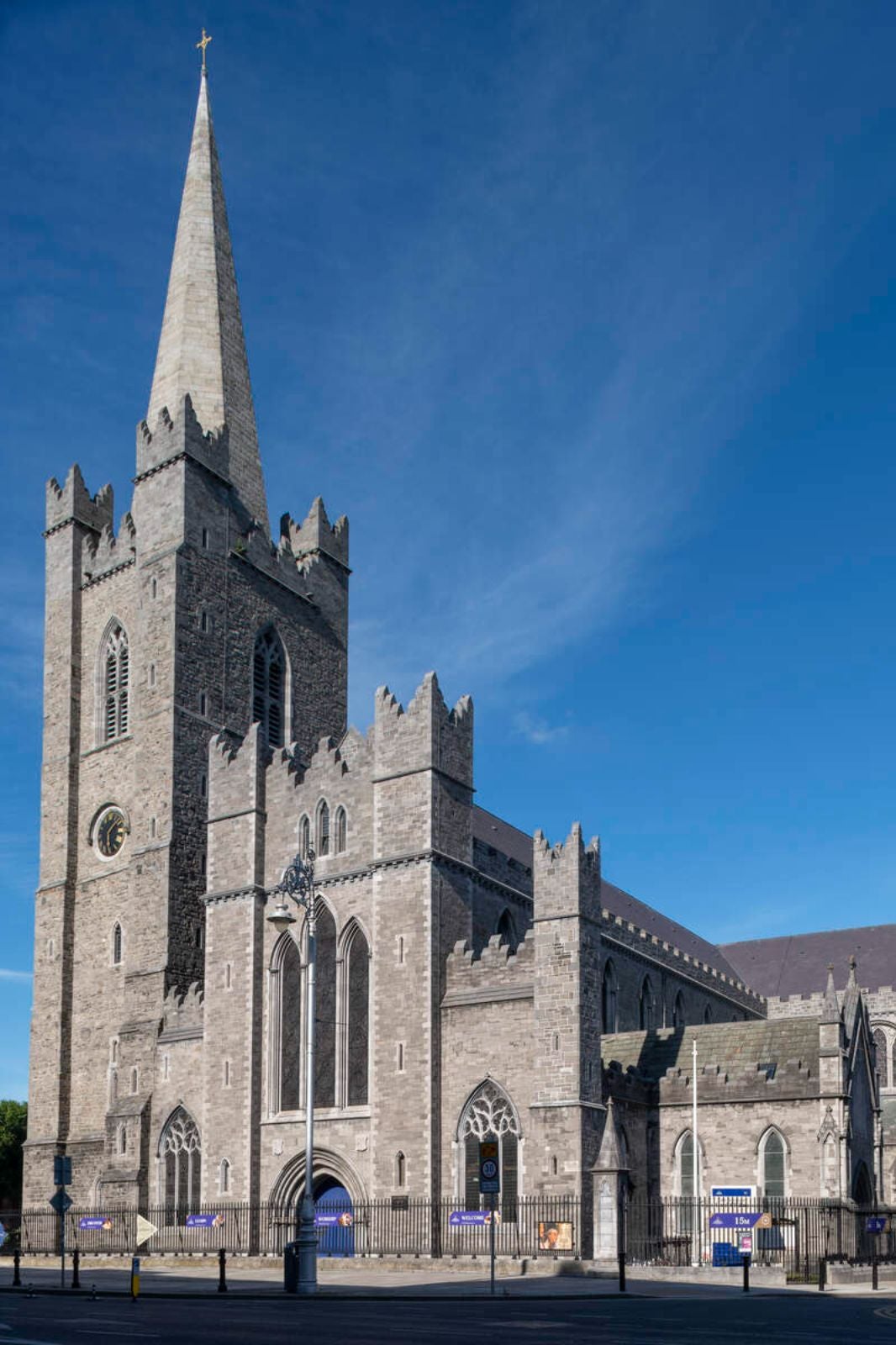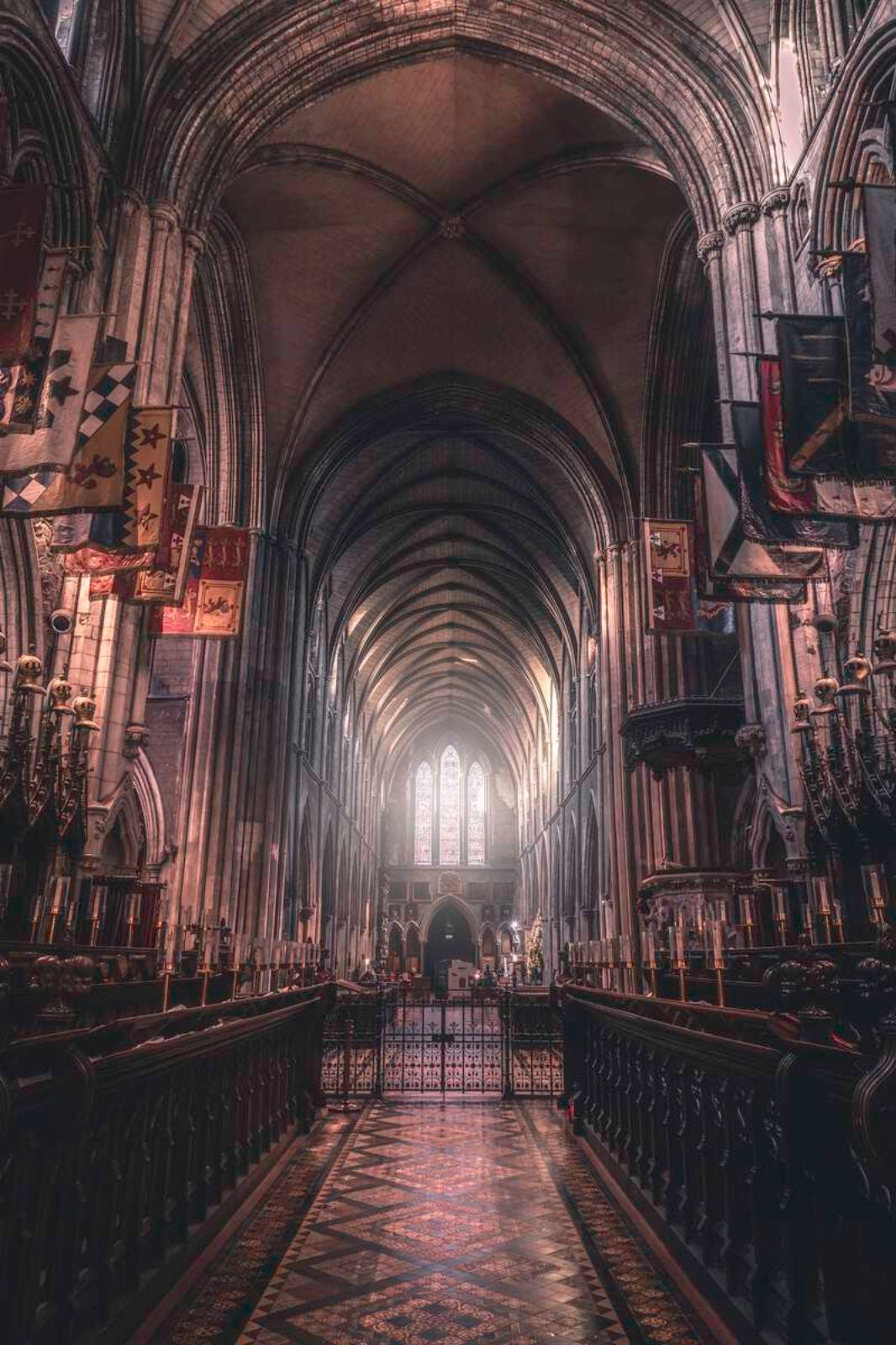 ---
Christ Church Cathedral
Dublin's Christ Church Cathedral is a special place to enjoy a choral concert. The music tradition here is almost as old as the cathedral itself, with a choir school that was founded in 1493: in 1742 the choir, along with the choristers from nearby St Patrick's, were part of the very first performance of Handel's Messiah.
The ancient cathedral's vaulted roof and stone walls makes for glorious acoustics and the magnificent three-manual organ by Kenneth Jones adds to the atmosphere. If you've heard the acclaimed choir on radio and television or caught one of their performances around the world and fancy hearing more, drop into the cathedral for one of its thrice-weekly, soul-stirring performances.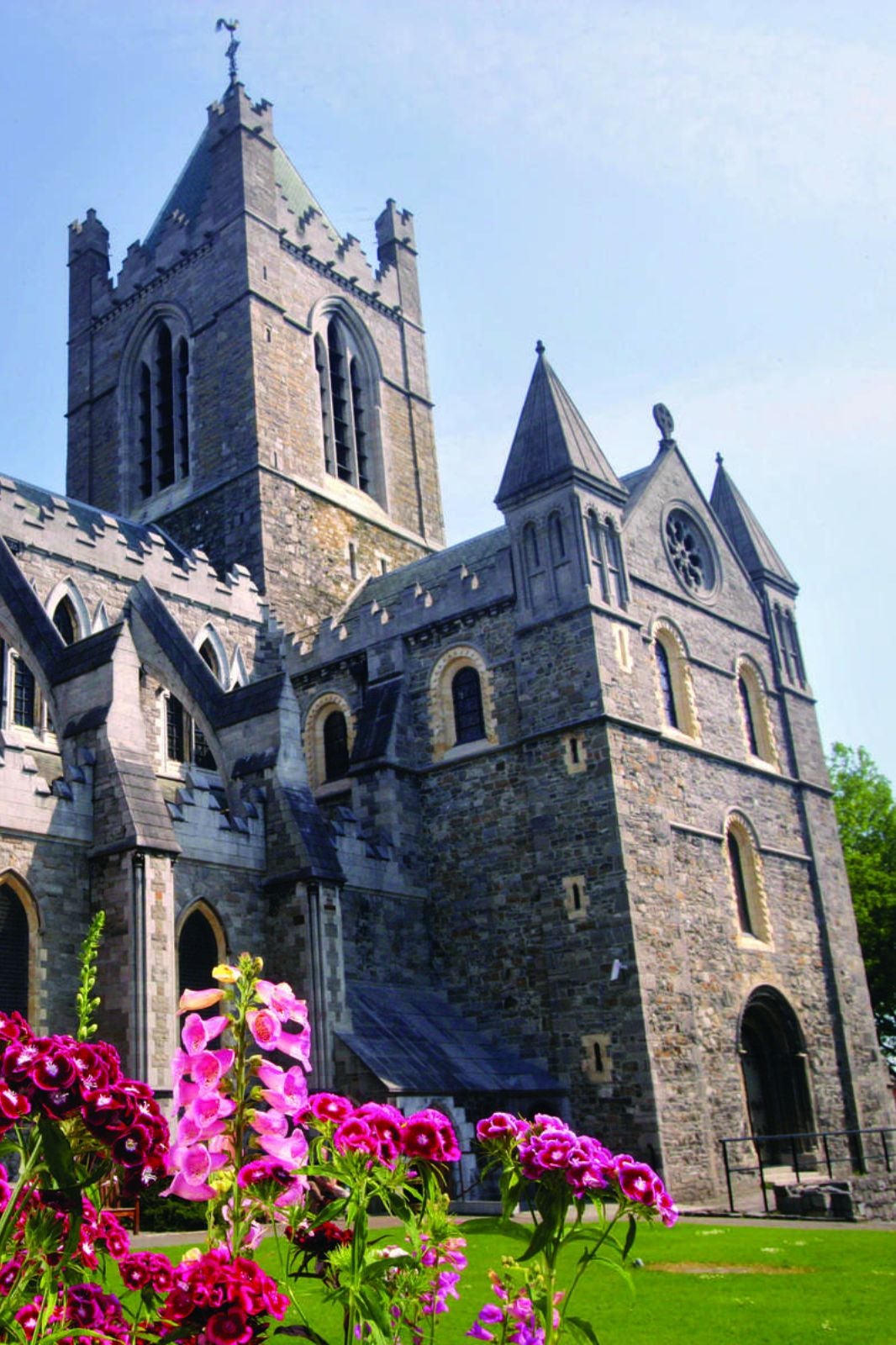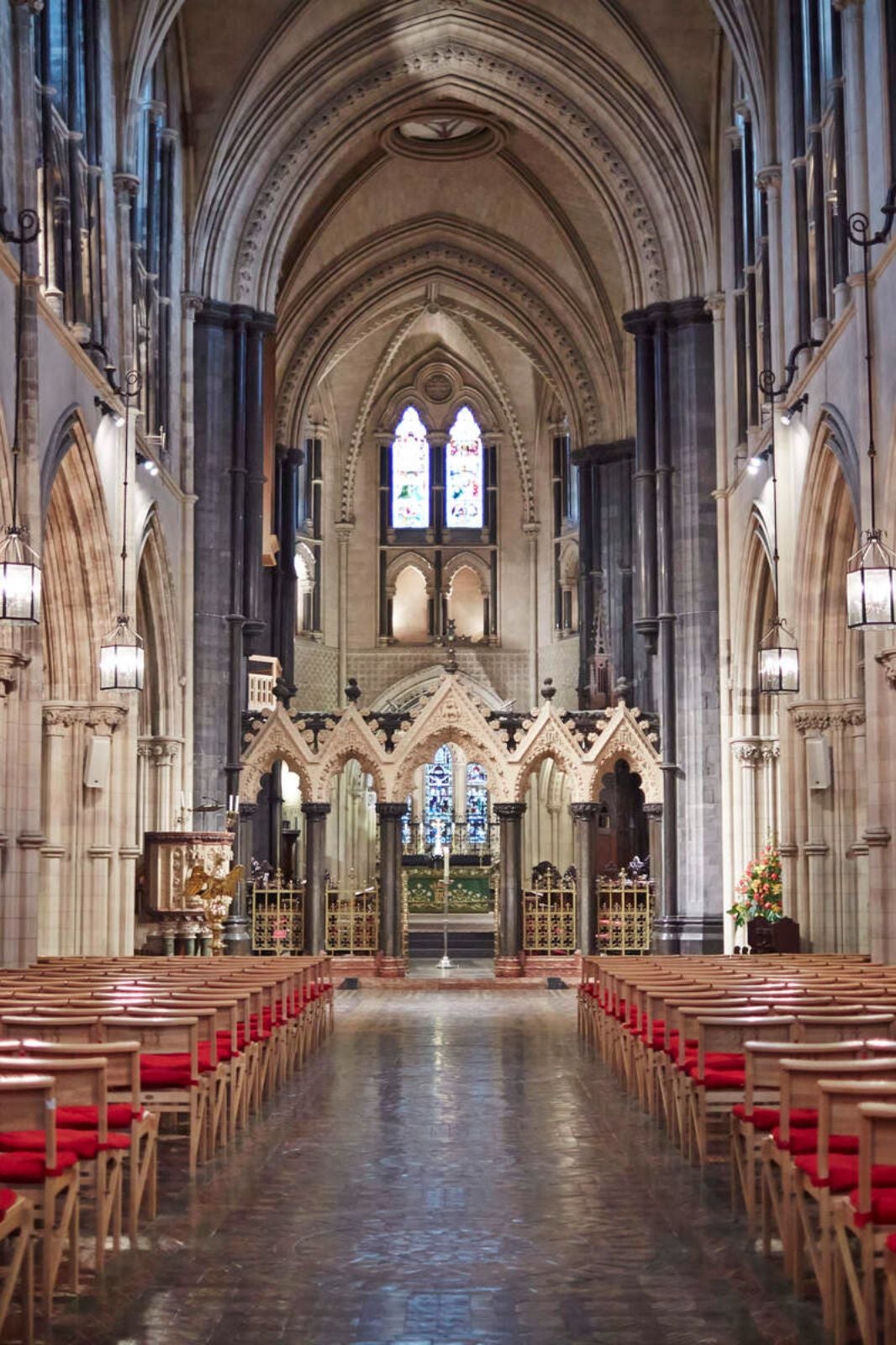 ---
St Teresa's Carmelite Church, Clarendon Street
Located smack in the middle of Dublin's thronged shopping district, St Teresa's Carmelite Church offers a refuge for a bit of contemplation away from the noise and the opportunity to enjoy the voices of St Teresa's Choir. Under the direction of choirmaster Ronan McDonagh, the choir has dutifully maintained the traditions of the sung Mass, with a range of works by Haydn and Mozart as well as a Renaissance repertoire. Ronan is also the founder of Fuaimlaoi – a choral group rooted in Celtic traditional, which is also based at the Clarendon Street church. He was awarded a Papal Knighthood by the Holy See for services to church music, so you're in for a musical treat.
---
TCD Chapel Choir, Trinity College
Since 1762 Trinity College's chapel choir has been recognised for its 'full-bodied' and 'spirited' sound, covering all kinds of music from Tudor to contemporary. For most of its history, the choir's members were drawn from the choristers of St Patrick's Cathedral, but it has been independent since the 1960s and is unique amongst collegiate choirs in that its conductor is a student. The choir sings on Thursday evenings and Sunday mornings in the charming college chapel. It also performs at major college events like the Christmas carol services and Trinity Monday.
---
Holy Cross Church, Dundrum
The folk choir at Holy Cross Church on Dundrum's Main Street ensures that Saturday evening mass is a lively affair, in keeping with their mission to 're-energise' the parish community. Sunday morning services are more sedate, with traditional hymns sung by the adult family choir. Both choirs are accompanied by talented organist Patrice Keegan and Cantor Niamh McCormack.
Want to learn more about Dublin's musical heritage? Check out this guided audio tour of the Liberties' musical identity.