Guides
The ultimate event guide for winter in Dublin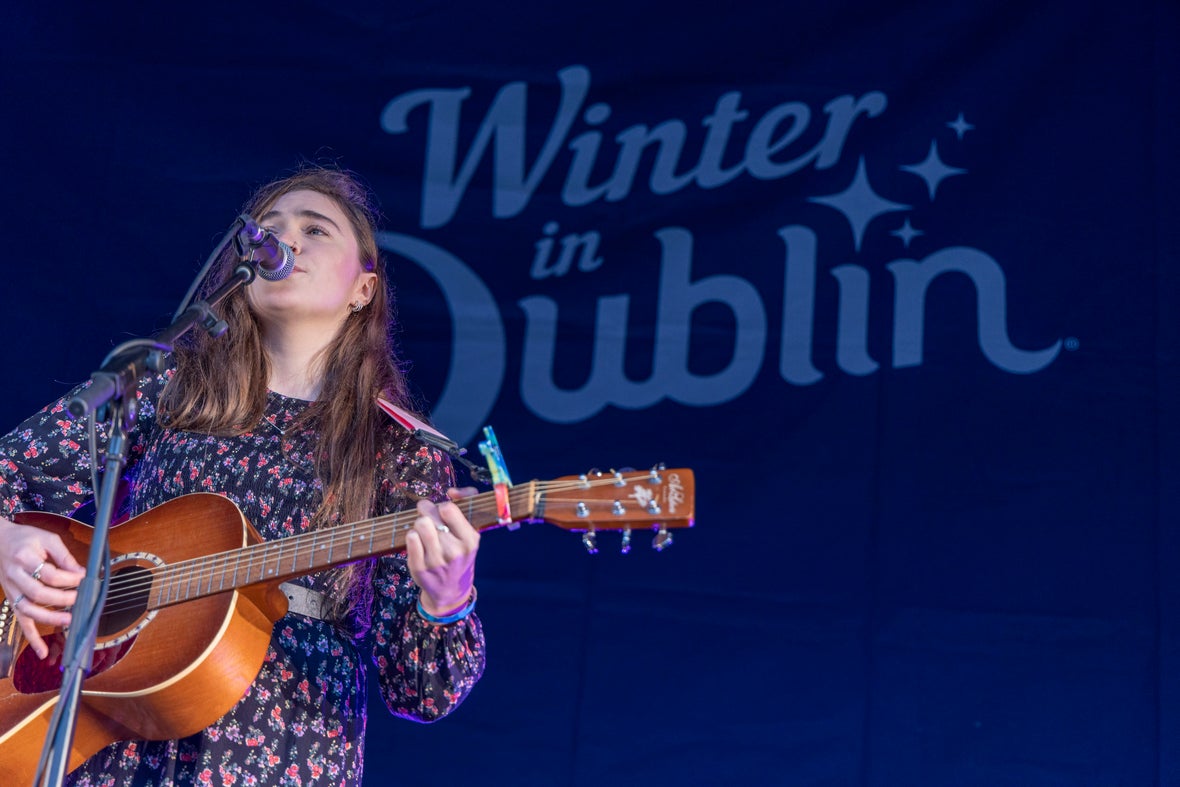 There's something on virtually every night throughout winter in Dublin.
From lively pantos and intimate gigs to literary festivals and laugh-out-loud comedy shows, winter is when Dublin really comes alive. Whether you're travelling as part of a family, a couple, a group of friends or solo, you're sure to end your year on a high note.
Here are some must-see events and moments to check out in Dublin this winter.
---
November
Book a date with your favourite writers   
The month kicks off with the annual celebration of the Dublin Book Festival on November 8. Across six days of venue-hopping around the city, you can join in on fascinating conversations with the likes of Anne Enright, Claire Kilroy and Martin Doyle as they discuss their most recent works. Bring the kids along for the fun and get them involved in creative workshops. Or follow well-known Dublin guide Pat Liddy on a literary walking tour of landmarks in Irish literature, old and new.
Best for: adults and families with children of all ages.
Various venues across Dublin, November 8-12; Both free and ticketed events.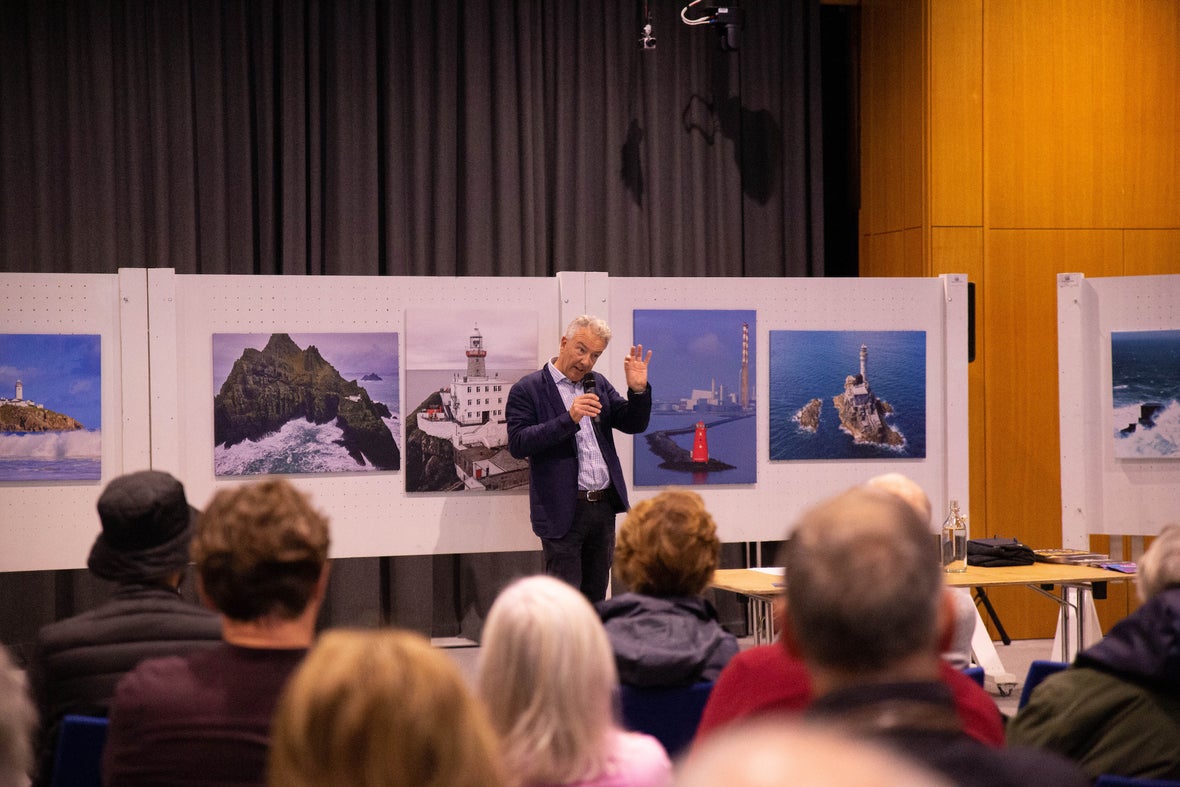 The big gigs times three 
When it comes to indoor concerts in Ireland it doesn't get much bigger than the 3Arena, the 13,000-seater venue whose listings read like a who's who of the biggest stars in the world. November alone will feature 50 Cent (November 6-7), McFly (November 18), Anne Marie (November 23) and a whole lot more, with the big names set to keep on coming all through the winter. 
Best for: adults 
3 Arena, running throughout winter; prices and availability vary.
See the stars before they shine brightest 
From the outside, Whelan's on Wexford Street looks like any other pub, but behind the green front door is one of the most important venues for musicians looking to make a name for themselves. Some big names who have graced the stage in the past include the Arctic Monkeys, Ed Sheeran and Nick Cave. Reinvigorate your musical repertoire by checking out some new artists who are making strides, like Aaron J (November 5), Dom Martin (November 9) and the Prongs (November 16).
Best for: adults who love to give new music recommendations. 
Whelan's, running all through winter; prices and availability vary.
Friends in Dublin
Fancy floping down on the couch at Central Perk, visiting Joey and Chandler's apartment and sitting at the table in Monica and Rachel's kitchen? Fans of 90s sitcom Friends can explore the set of the iconic TV series at the Friends Experience: The One in Dublin, which takes over the Theatre of Light at the Point Village this winter. There's even an assortment of replica outfits to try on. There's all kinds of add-ons, including a VIP ticket that includes a suite of professional photos.
Best for: a whole generation of 'Friends' fans.
Theatre of Light, Point Theatre, October 23, 2023 to January 27, 2024; tickets €17-85. 
Top of the pop-ups 
Looking for a chance to bust out your dance moves to some classic hits? Dublin has the pop-up for you. On November 24 in Dun Laoghaire, show your love for all things George Michael at the Purty Kitchen's night dedicated to his greatest choons. Keep the craic going and "Go Your Own Way" to The Workman's Club for their That's '70s Club on November 25. Keep your flares and your disco pants and dance along to Fleetwood Mac, ABBA, Queen and more artists from the era.
Best for: adults who love to dance the night away. 
The Purty Kitchen and the Workman's Club, November 24-25; ticket prices vary.
---
December
Hollywood meets Dublin
What would It's a Wonderful Life be like if it were set in 2007 Dublin? Well, mystery solved thanks to the Smock Alley Theatre's spin on the beloved Christmas classic. Running from December 11 to 23, It's A Wonderful Bleedin' Life tells the beloved story of redemption through love, and peppers the 1940s classic with phrases only an Irish mammy would say. Looking for something that will keep the kids entertained? Get your golden ticket to the Bord Gáis Energy Theatre for a lively musical performance of Roahl Dahl's famous Charlie and the Chocolate Factory from December 5.
Best for: adults.
The Smock Alley Theatre and the Bord Gáis Energy Theatre, dates and ticket prices vary. 
It's beginning to sound a lot like Christmas...
Whether you prefer timeless choral song or classic holiday hits, you'll find a Christmas performance to suit at one of Dublin's iconic churches. Head over to Christ Church Cathedral for their renowned choir's performance of O Holy Night on December 13-14. St Patrick's Cathedral hosts intimate candlelight concerts throughout the year, but on December 20-21, they'll deck the aisles out in festive splendour to host Christmas by Candlelight.
Best for: adults and families.
Christ Church Cathedral and St Patrick's Cathedral, dates and prices vary.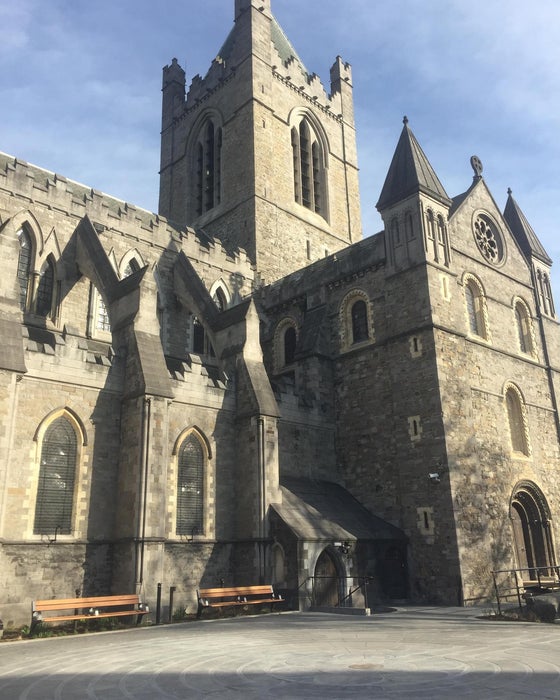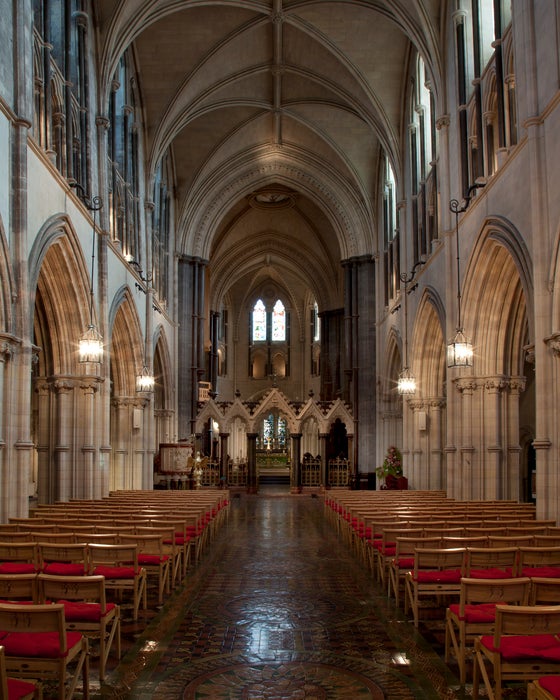 This is no ordinary panto
In 2023, the Gaiety Theatre celebrates the 150th birthday of the Christmas panto, a Christmas tradition that's on par with decorating the tree and filling up on turkey stuffing. To mark the special occasion, they've worked their magic to bring Cinderella to the main stage, so bring the kids along from November 26 and join in with the musically wild antics. Will the shoe fit? Oh yes it will.
Best for: families.
The Gaiety Theatre, November 26 – January 7; tickets starting from €32.50.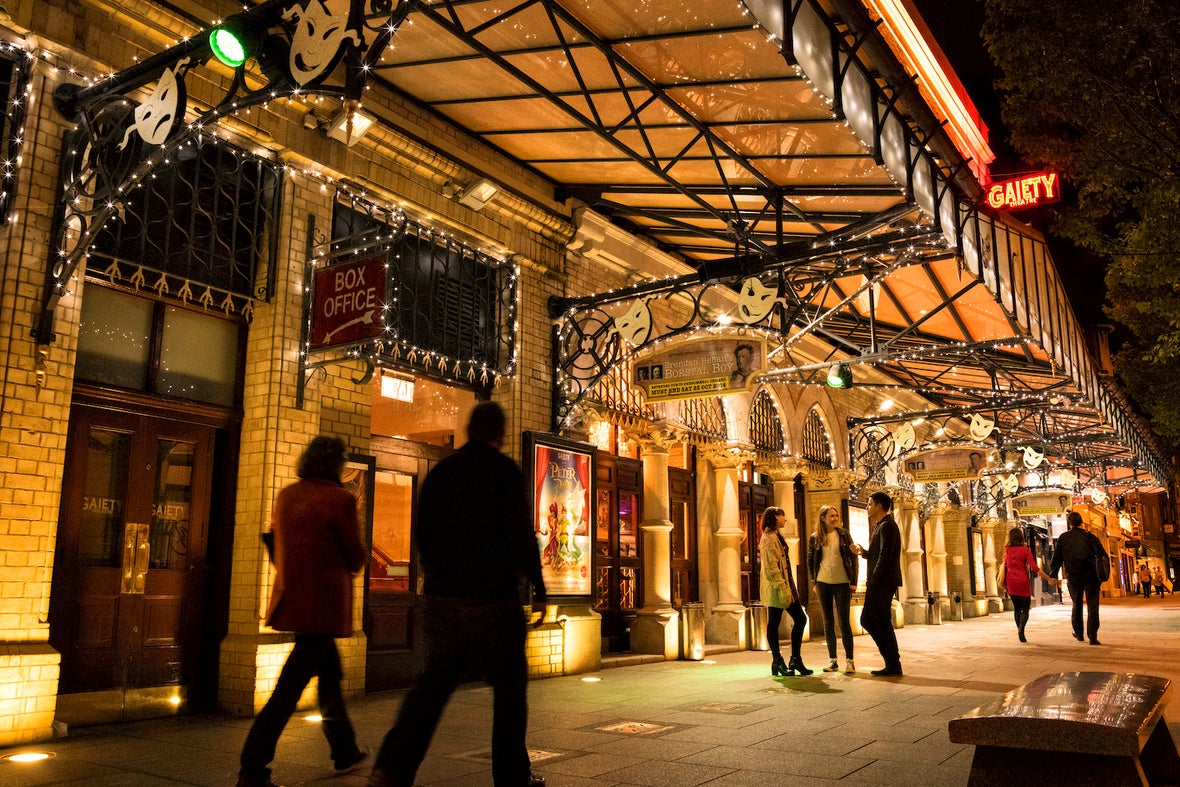 Not forgetting auld acquaintances  
All won't be quiet on New Year's Day – at least not in parts of Dublin. From December 29 to January 1, the annual New Year's Festival takes over three city centre locations – Dublin Castle, Meeting House Square and the National Museum of Ireland at Collins Barracks – for four days of musical performances, food markets and more. Get the kids together for the Midnight Matinee concert featuring acts like Moncrieff, Lea Heart and of Kisa Gaffney. Say goodbye to 2023 and welcome 2024 in style.  
Best for: adults and families.
Various venues, December 29 – January 1; ticket prices vary.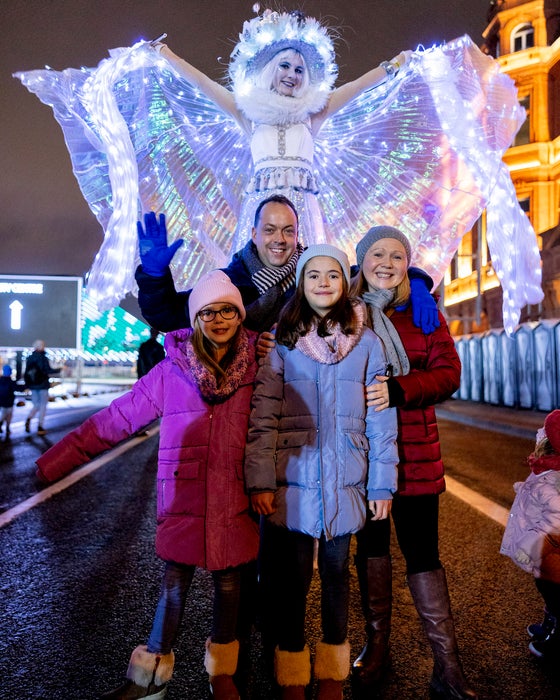 ---
January
Anyone got a spare tenor? 
Winter is a busy time for the National Concert Hall. The hills are alive in early January as it hosts The Sound of Music, performed by the festival orchestra, chorus and dancers. Throughout the rest of the month, the National Symphony Orchestra showcases the music of some of the world's greatest composers like Fauré, Bizet and Brahms. If you're fan of Nashville natives Lambchop, keep January 31 free for one night of incredible piano performances from Kurt Wagner, accompanied by his equally talented pal Andrew Broder. 
Best for: adults.
National Concert Hall, running through January; ticket prices vary.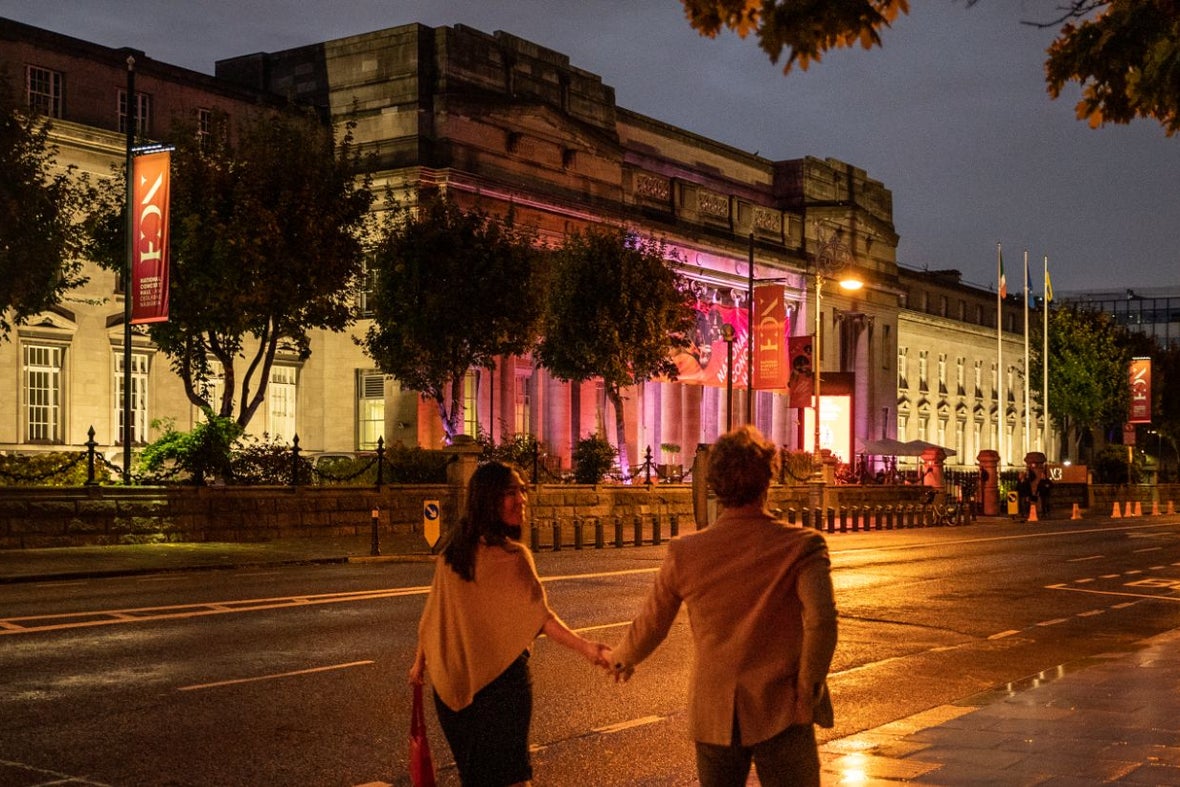 Make 'em laugh!                               
Warm your cockles with a bit of comedy at the 3Olympia. From January 8, Frankie Boyle kicks the year off strong with his wit, while Irish-born funny man Jarlath Regan takes over the venue from January 18 to 21 due to popular demand. Get to know the name Adam Rowe because the rising star is making a name for himself on the comedy circuit. Check out his brand-new show at the Victorian theatre on January 27.
Best for: adults who love a laugh.
3Olympia Theatre, dates and ticket prices vary.
Rocky road to Dublin
What better way to blow of the cobwebs of the Christmas celebrations than with a proper session and where better to go for that session than TradFest. On January 24, trad musicians take over Temple Bar, the National Stadium, the National Museum of Ireland - Decorative Arts and History, Collins Barracks, St Patrick's Cathedral and plenty more for a five-day celebration of Irish music. Catch performances by big names like Emma Corbett (January 24), the Maurice Lennon Trio (January 25) and Dublin Pride Trad Géilí (January 25).
Best for: all trad music lovers.
Various venues, January 24-28; tickets prices vary.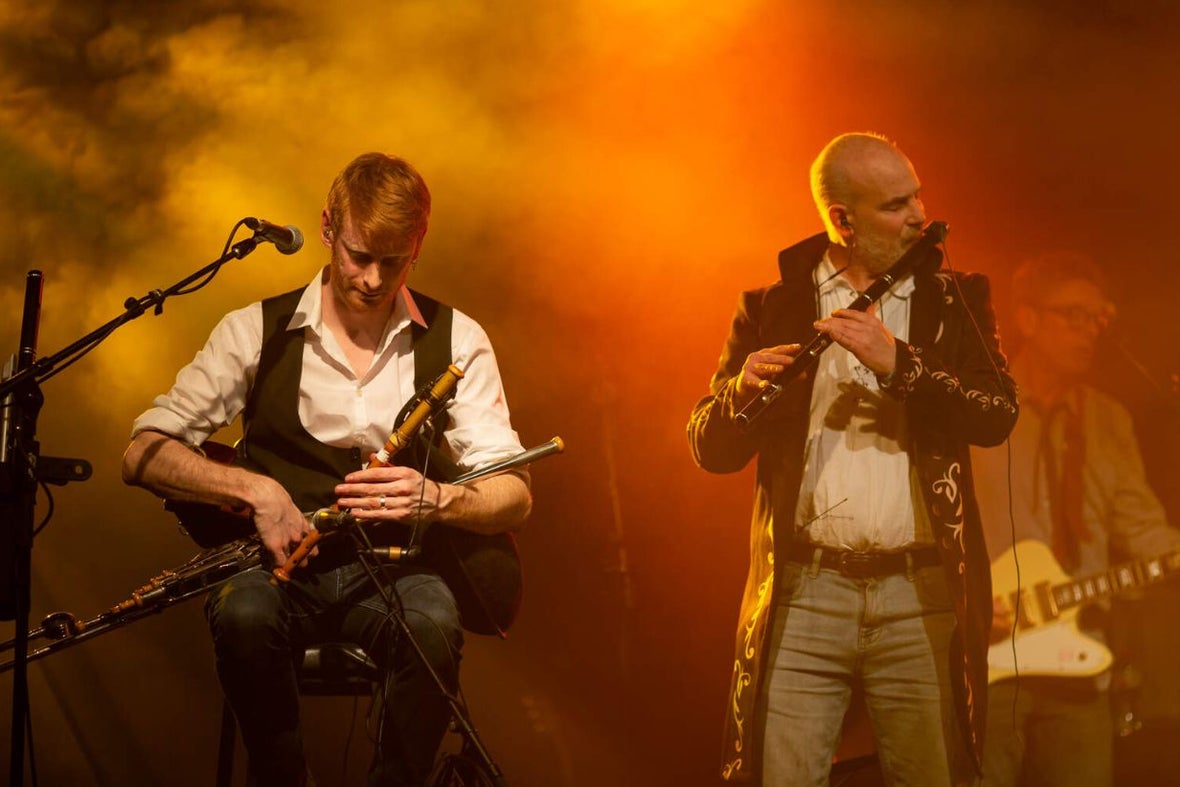 ---
More winter in Dublin
Looking for winter ideas in Dublin? Check out our full list of events going on throughout Winter in Dublin.