Guides
The written word: literary Dublin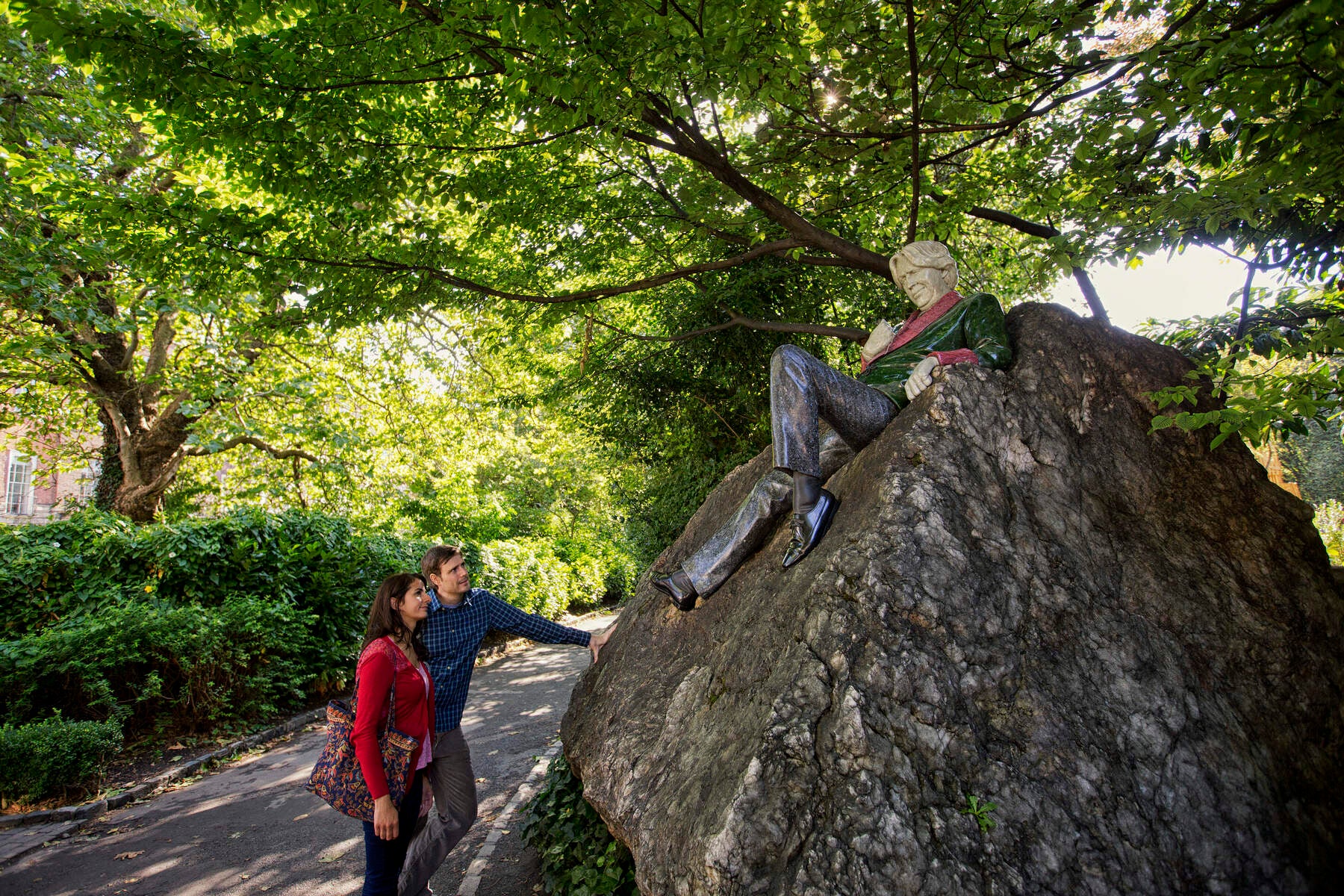 Dublin's writers inhabit the city wherever you turn.
Few cities in the world are as intimately connected with the written word and the artists who penned them as Dublin, whose literary heritage is immortalised everywhere.
You can cross bridges dedicated to Beckett and Joyce and greet sculptures of a louche lounging Oscar Wilde or a canal-side Patrick Kavanagh lost in poetic thought. You can drink in McDaid's, a Victorian jewel of a pub frequented by the loquacious Brendan Behan and the uniquely funny Flann O'Brien. You can pay homage in St Patrick's Cathedral where Jonathan Swift daydreamed Gulliver's Travels. Retrace Leopold Bloom's steps as he starts his wanderings in Ulysses, Joyce's masterpiece that forever locked early 20th century Dublin in its pages. Explore Trinity's cobbled campus, a character in its own right in Sally Rooney's coming-of-age novels.
Just to be in Dublin is to see its fictional creations come to life, but for a guided immersion into the interior landscapes of its writers, fiction fans are suitably served. At the Museum of Literature Ireland, multimedia exhibits jostle for attention with priceless literary artefacts, including 'copy number one' of Ulysses. Meanwhile, the James Joyce Centre is the jumping off point for a study of the author's meticulous representations of the city and its people. Add to this a selection of internationally renowned literary festivals, myriad readings and literary pub crawls and Dublin has plenty to tempt book worms out of that chair and into its streets.
Skip the list