Guides
Dublin's distilleries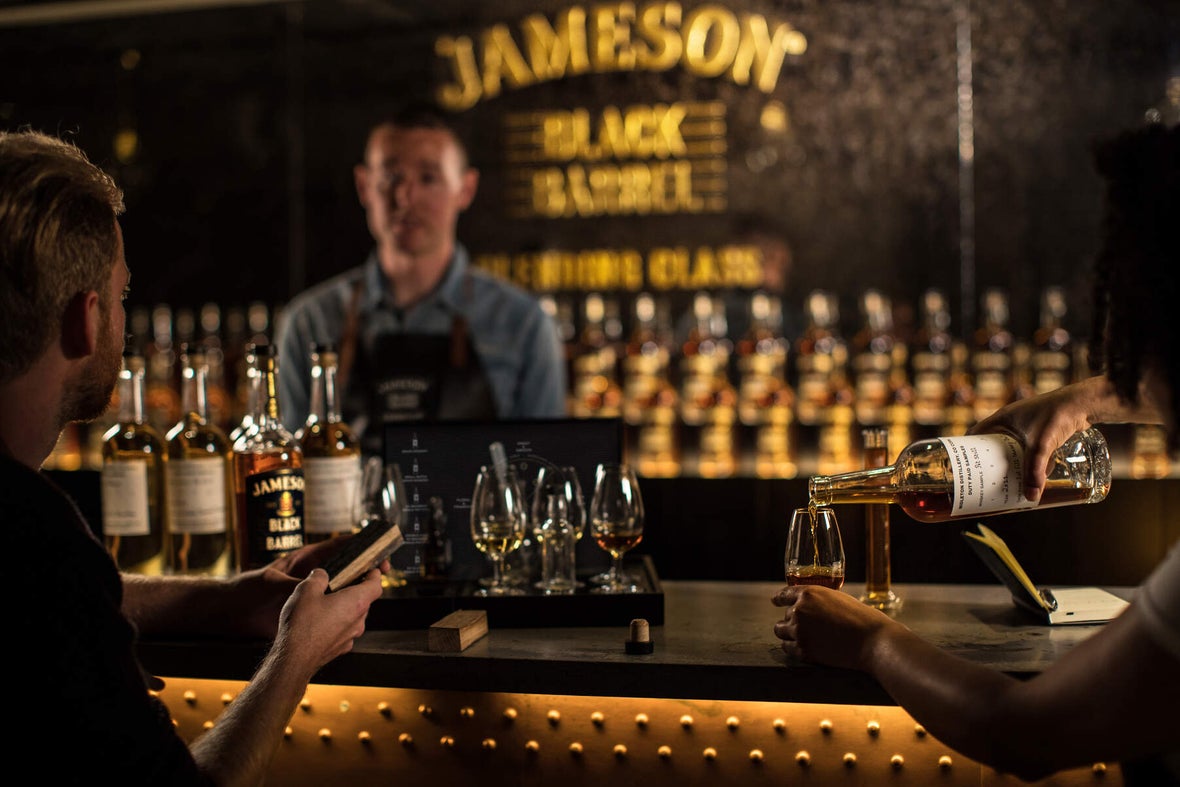 Irish whiskey's star is very much in the ascendant as one of the fastest-growing premium spirits in the world.
And it is now possible to learn the secrets of how to make whiskey (and taste a few along the way) in several Dublin distilleries.
Whiskey has a proud tradition in Dublin, which once had a whopping 37 distilleries, most of them clustered around the Golden Triangle of the Liberties distilling district. Alas, temperance, time and the forces of international commerce saw those numbers plummet until by the end of the 20th century there were none left at all.
Teeling Whiskey lead the modern revival when it opened in the Liberties as Dublin's first new distillery in 125 years. It's a fun place to get an insight into a working distillery and an overview of Irish whiskey's journey.
It was soon joined by the Pearse Lyons Distillery, nestled in a converted church on James Street, and by Diageo's Roe & Co Distillery beside the Guinness Storehouse, where creative visitor experiences include cocktail workshops with the slickest mixologists and food truck residencies from the hottest culinary talents. On the far side of the river, the Jameson Distillery Bow St visitor centre is on the site where John Jameson founded his original distillery in 1780. History lessons have never been this much fun.
Skip the list