Guides
Your guide to Dublin's festivals

Aoife Carrigy
Aoife Carrigy is a freelance writer and editor specialising in food, drink and travel. She is the wine and drinks columnist for the Irish Independent Weekend Magazine and co-author of "Cornucopia: The Green Cookbook."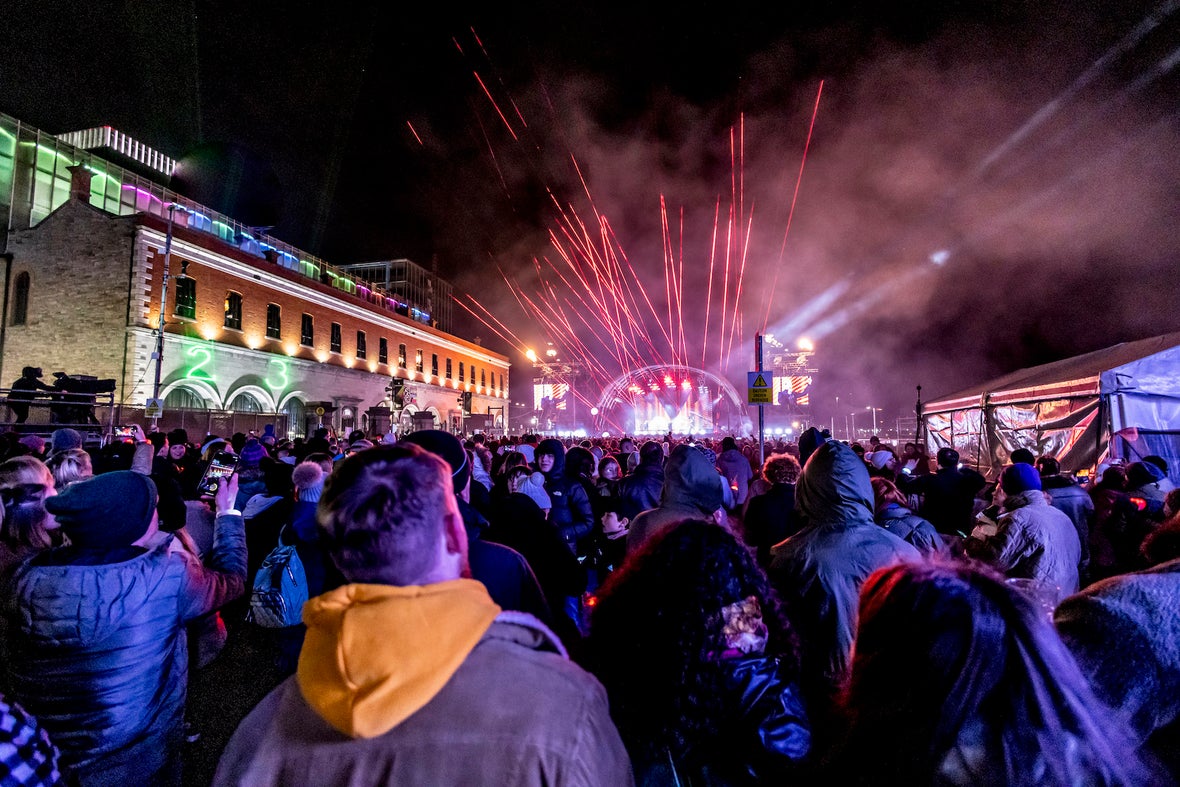 Dublin doesn't need much excuse to celebrate.
Music or food, theatre or books, or just seasonal changes: there's always a reason for a festival. Rarely a week passes without a planned event somewhere in the city: from celebrations of food to the mother of all Pride parties. There are several festivals dedicated to all things theatre while avid readers and world-class writers gather to talk books. And then there's music: from classical to contemporary, folk to dance, there's always a party on somewhere, big or small.
Here's our guide to the city's party planning calendar.
---
Dublin's winter festivals
December
On the cusp of each new year when the annual New Year's Festival (NYF) comes to town, the NYF Dublin Festival Quarter becomes party central, with big-ticket Irish bands, interactive art and street entertainment, food trucks and firework spectacles. The festival takes place in iconic venues across the city over multiple days. Ring it in early with a family-friendly 'matinee' show, keep it real with the full midnight experience, or kick it to next year when New Year's Day celebrations sees more live music and street parties spill across town, many of which are free to the public.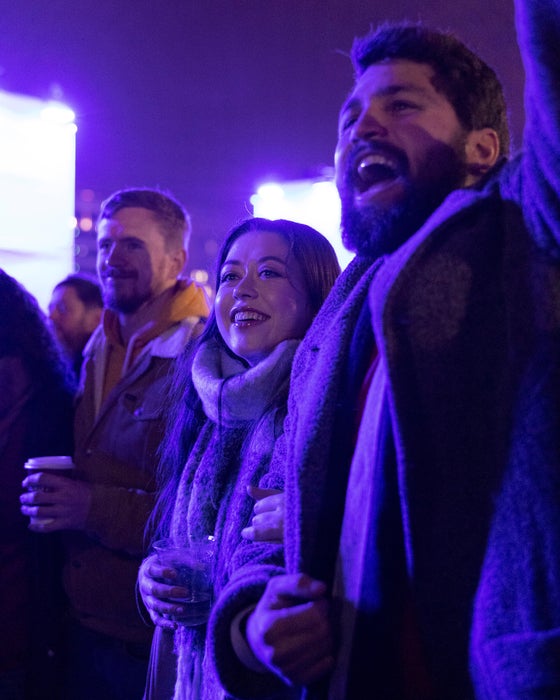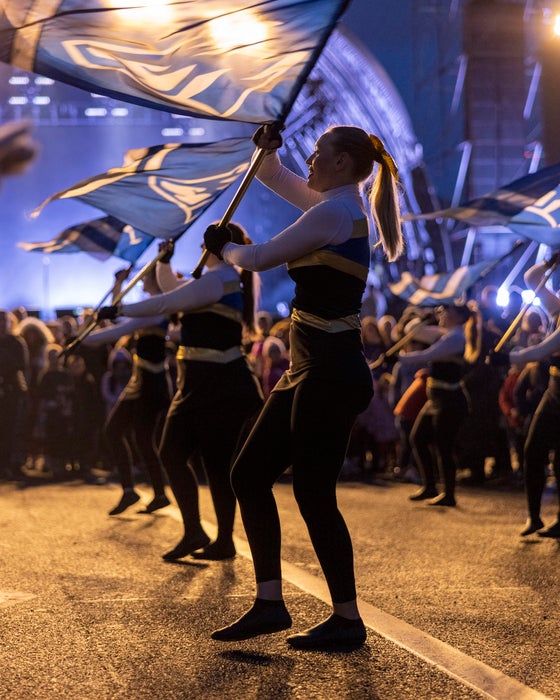 January 
As the name suggests, TradFest Temple Bar brings the best of Irish traditional music to the cobbled streets of Dublin's cultural quarter. It also spills beyond, bringing the sounds of bodhráns and banjos, fiddles and flutes into landmark buildings across the city. Expect the unexpected as young practitioners challenge the boundaries of what trad music means, while always respecting the best of tradition.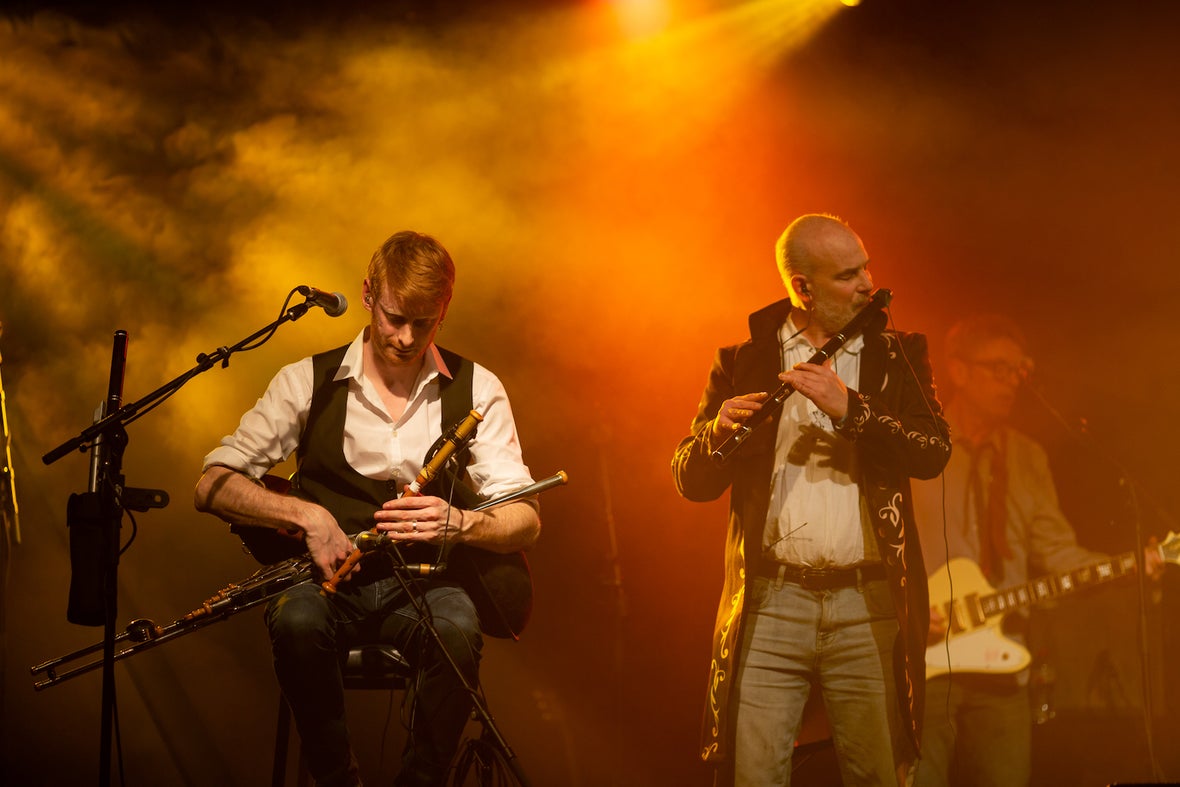 Dublin Lunar New Year 
In late January or early February, Dublin fizzes with the Dublin Lunar New Year Festival, celebrating Irish-Asian communities and traditions in resplendent fashion. Free family-friendly carnivals fill city streets and squares, bringing a riot of colour and noise to the capital. Expect food talks, spicy stalls and restaurant takeovers, plus music, dance, drumming and games. Meanwhile, Dublin's museums and movie houses, writers' centres and dance studios, galleries and comedy clubs all explore Asian cultures with a fascinating 10-day programme.  
February 
Dublin International Film Festival  
The long-running, annual Dublin International Film Festival is a vibrant showcase with a huge local following. From late February, its 10-day programme showcases the best of new Irish and international releases of all lengths and for all ages as well as beloved classics and overlooked gems, while spotlighting actors and directors with diverse annual awards and competitions.  
---
Dublin's spring festivals
March 
What began in 1931 as an annual parade has mushroomed into a five-day St Patrick's Festival celebrating Irish arts, culture and heritage. At its heart are the eye-popping floats, marching bands and pageantry of the iconic parade, but a dedicated Festival Quarter also serves an action-packed programme of family-friendly craic during the day. By night it morphs into live music and shenanigans, including a hooley of a Céilí Mór and plenty of local flavours and refreshments. Elsewhere, the city's best galleries, venues and clubs curate themed events for the biggest party of the year.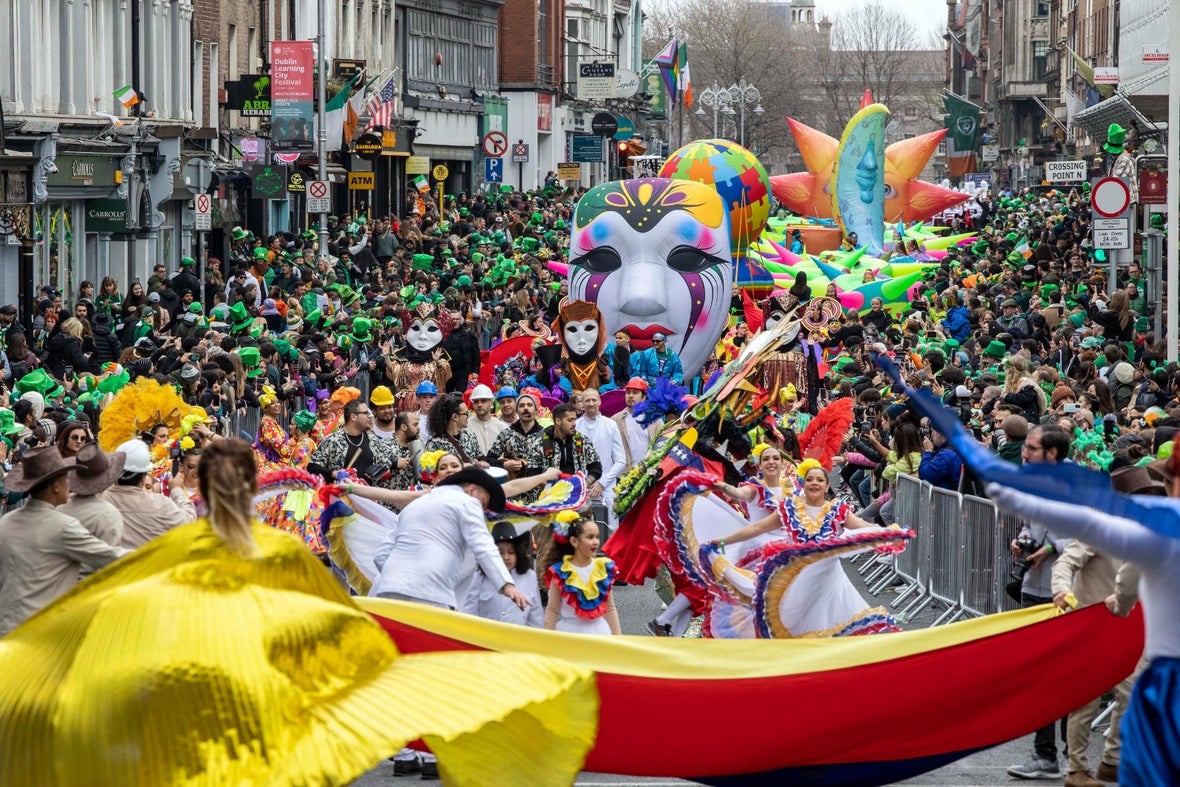 April
One Dublin One Book  
How better to get under the skin of a city than reading a book that brings its streets and characters to life? For the month of April, the annual One Dublin One Book encourages readers to dive into a specified book with a strong connection to the capital, and join curated conversations staged around the city. Previous titles included Jonathan Swift's Gulliver's Travels, Nuala O'Connor's Nora and, in 2023, Andrew Hughes's The Coroner's Daughter.  
May
International Literature Festival  
In a city heaving with world-famous authors and on an island that treasures the art and act of storytelling, International Literature Festival Dublin (ILFD) unites the finest Irish and international writers across diverse genres with an engaged literary audience of all ages. Established in 1998, it combines literary chats, debates and readings with screenings, podcasts and broadcasts. 
Dublin Dance Festival 
A two-week celebration of contemporary movement, the Dublin Dance Festival brings together dancers and choreographers from all over the world in a showcase that takes place in venues and open spaces throughout the city. 
---
Dublin's summer festivals
June  
James Joyce's Ulysses is Dublin's most famous novel, a single-day odyssey in the life of fictional Leopold Bloom as he traipses the city peddling ads for The Freeman's Journal. The events take place on June 16, 1904 – the date Joyce first went out with his beloved, Nora Barnacle – and ever since 1954 June 16 has been celebrated as Bloomsday. Highlights of the week-long Bloomsday Festival include readings and re-enactments, walks and meals at hubs like Davy Byrne's pub, the Joyce Centre or Sandycove's Martello Tower overlooking that 'snot-green', 'scrotum-tightening' sea – all dressed in Edwardian bonnets and boaters.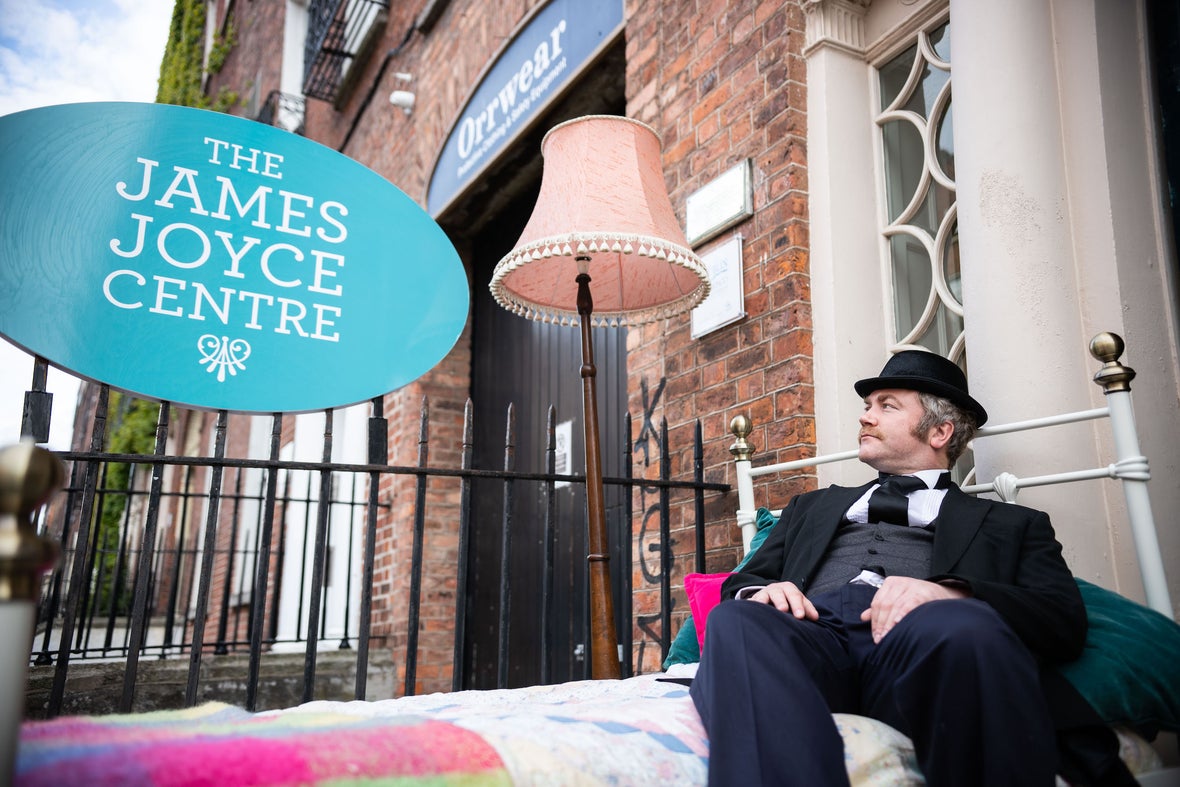 In late June, Dublin adopts the colours of the rainbow flag as flamboyant floats and costumes enliven the city with the annual Dublin Pride Parade. Prime position goes to the LGBTQ+ support, advocacy, youth and social groups at the heart of this day of peaceful protest and joyful celebration, followed by corporate organisations showing their proud solidarity. One highlight is the Block Party, where club promoters Mother throw a party with world-class drag and discotastic joy. Elsewhere the city's clubs, venues and organisations give Pride their own spin, from electro parties to reflective meditations.  
July
Longitude 
At the foothills of the Dublin mountains, the beautiful Marlay Park (worth a visit year-round for leafy walks) welcomes 40,000 young day-tripping music fans to Longitude, one of Ireland's biggest music festivals. The three-day festival attracts headliners in contemporary hip hop and electronic dance music, as well as in R&B, pop and alt rock. A mix of big-draw international names and local Irish talent keeps the lineup lively across three stages.  
August
The Big Grill  
Dublin does food festivals well – other diary dates include June's Taste of Dublin and the newish Me Auld Flower in March – but mid-August's The Big Grill in Herbert Park is one of its best. Expect live-fire cooking over five days at stages and stalls alike, with local and international restaurants and chefs busting out big flavours. Craft beer fans are treated to a solid selection from Ireland's lively brewing scene, while live entertainment includes perennial favourites like a surprisingly riveting chilli eating competition and top local DJ talent. Little Grillers are kept happy too, while eclectic experiences include private 'off-side' dining, competitions and perhaps a spot of axe-throwing.  
---
Dublin's autumn festivals
September
Dublin Fringe Festival   
September bursts into Dublin cultural life with the brilliantly curated chaos that is the Dublin Fringe Festival, an irrepressible celebration of multidisciplinary arts that relishes in blurring boundaries, provoking thought and promoting fresh talent. Since 1995, the organisers champion risk, ambition and excellence across art forms, playfully creating artistic spaces in the city's fabric and rewarding intrepid audiences with experiences to chew over. Think circus and cabaret to comedy and podcast, interactive art and live gigs to club nights, lectures and culinary performances. 
Dublin Theatre Festival  
The last Thursday of September kickstarts the annual Dublin Theatre Festival, with over two weeks of world-class productions across the city in illustrious venues and surprising settings. The festival presents exceptional theatrical experiences that speak to and of eclectic communities within the city. Its strength is the diversity of voices and tone, scale and style, subject and staging of shows, made possible through ambitious, imaginative programming straddling theatre, dance, installations and screenings. Running since 1957, it remains a treasure of a festival.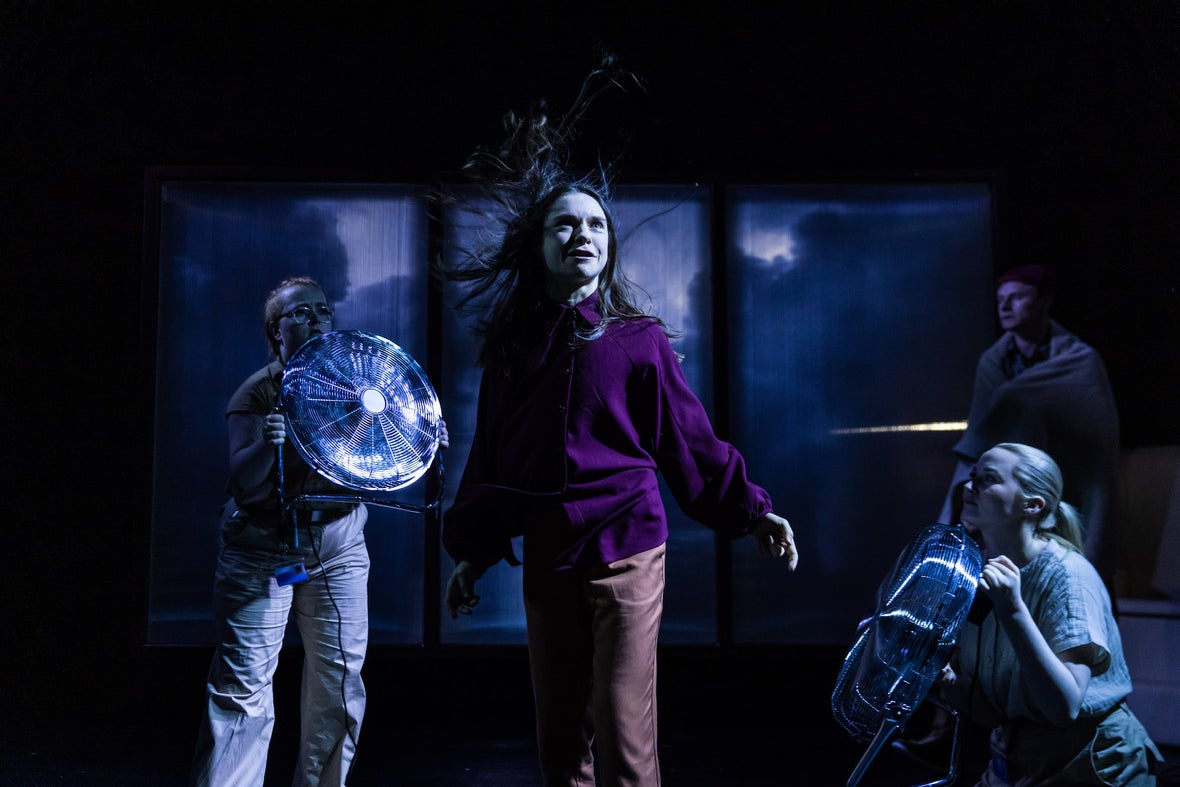 October
Bram Stoker Festival 
Ireland gave the world Halloween, from the Sámhain festival heralding Celtic winter, and the pagan belief that ghosts could cross from their world to ours when the threshold between these was at its most porous. Ireland also gave us one of the spookiest fictional characters going: Bram Stoker's Dracula, born of the fever-formed imagination of one of Dublin's most fascinating literary sons. The Bram Stoker Festival promises 'Four Days & Nights of Deadly Adventures' to close October in a deliciously dark celebration of all things gothic and supernatural. Highlights include stagings on hallowed grounds and in raucous clubs, darkened libraries and foreboding forests, plus spook-tacular kids' discos, workshops, face-painting and more.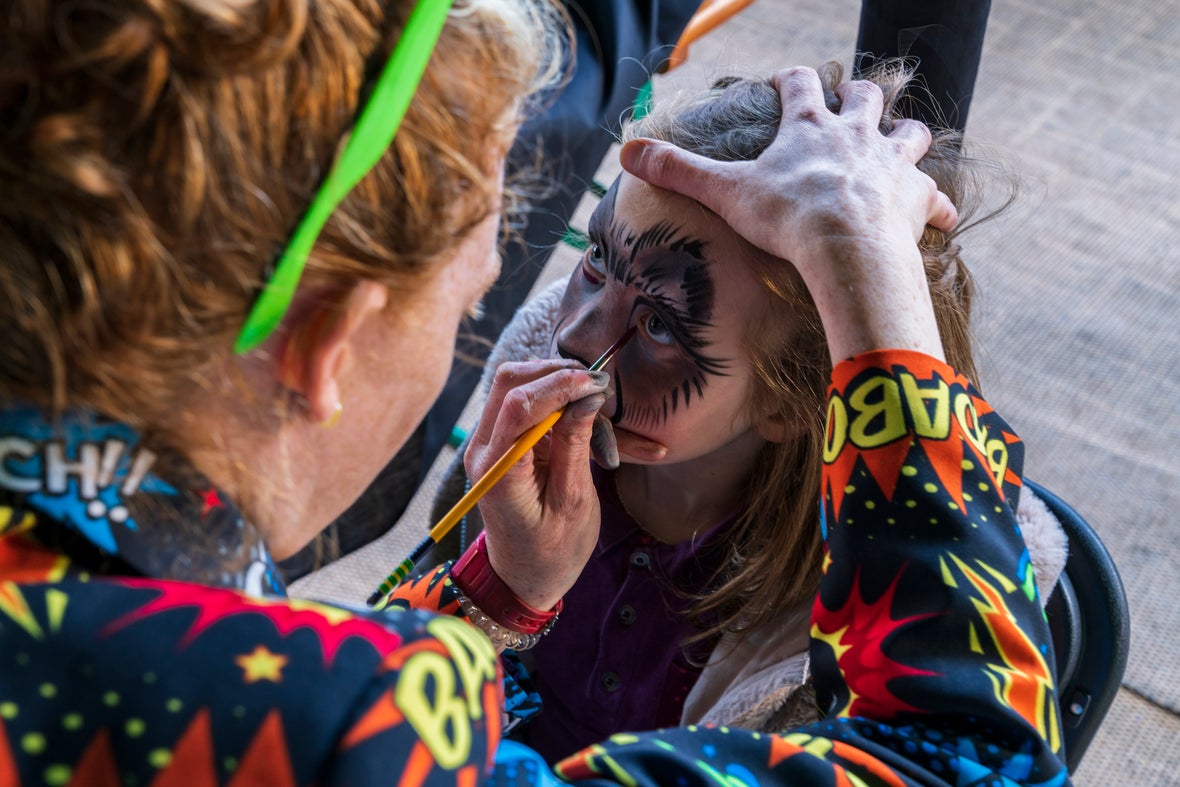 Open House 
For one week in October, Open House unlocks the doors to some of the city's most outstanding architectural creations. These include private residences and office buildings usually off-limits to the general public, which are so popular that you'll need to pre-book your visit. There are also architecture tours and talks, as well as workshops for kids.  
November
Dublin Book Festival   
Established in 2006 by Publishing Ireland, the Dublin Book Festival's previous participating authors include current president of Ireland Michael D. Higgins and BBC broadcaster Graham Norton, singer-songwriter Paul Brady as well as authors as diverse as Roddy Doyle, John Banville, Anne Enright and Claire Kilroy. With some 80 events packed into five days in mid-November, a highlight includes the many family-friendly events running across city venues and the intimate festival hub, complete with beanbags for lounging and reading and a bookshop for browsing and buying.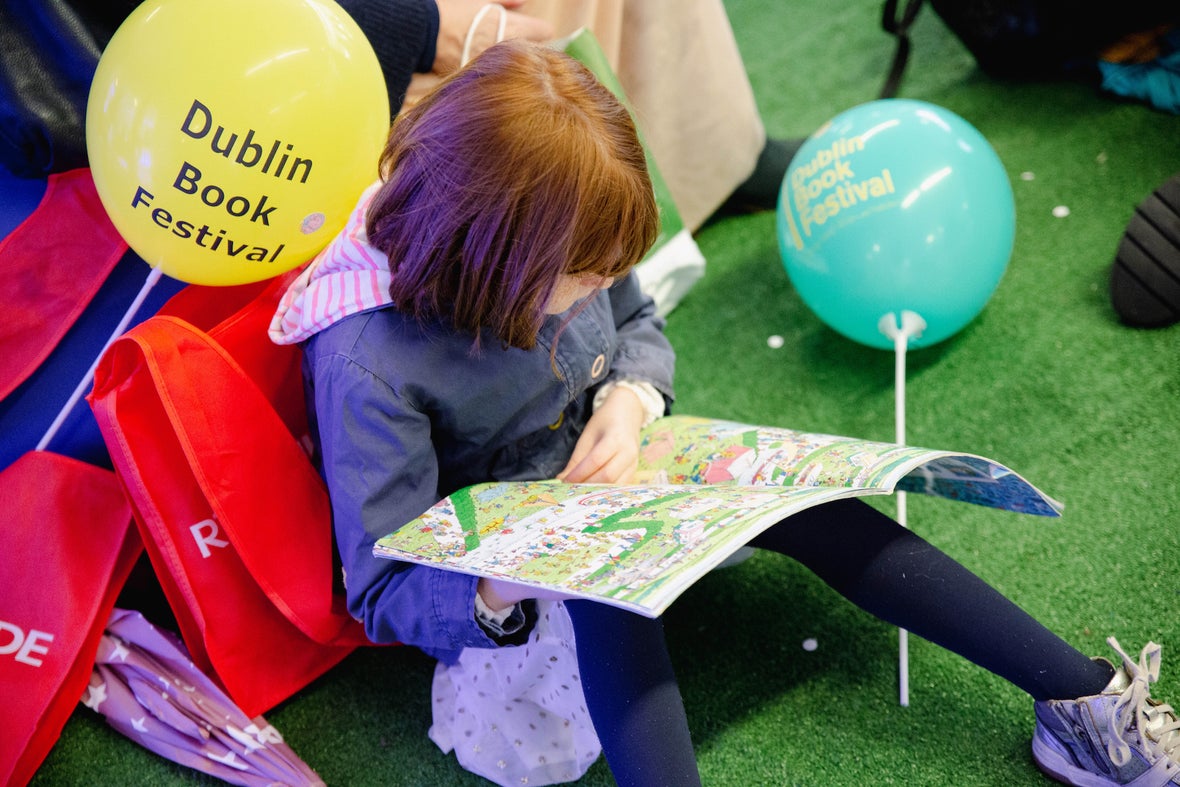 ---