Guides
10 of the best hot yoga studios in Dublin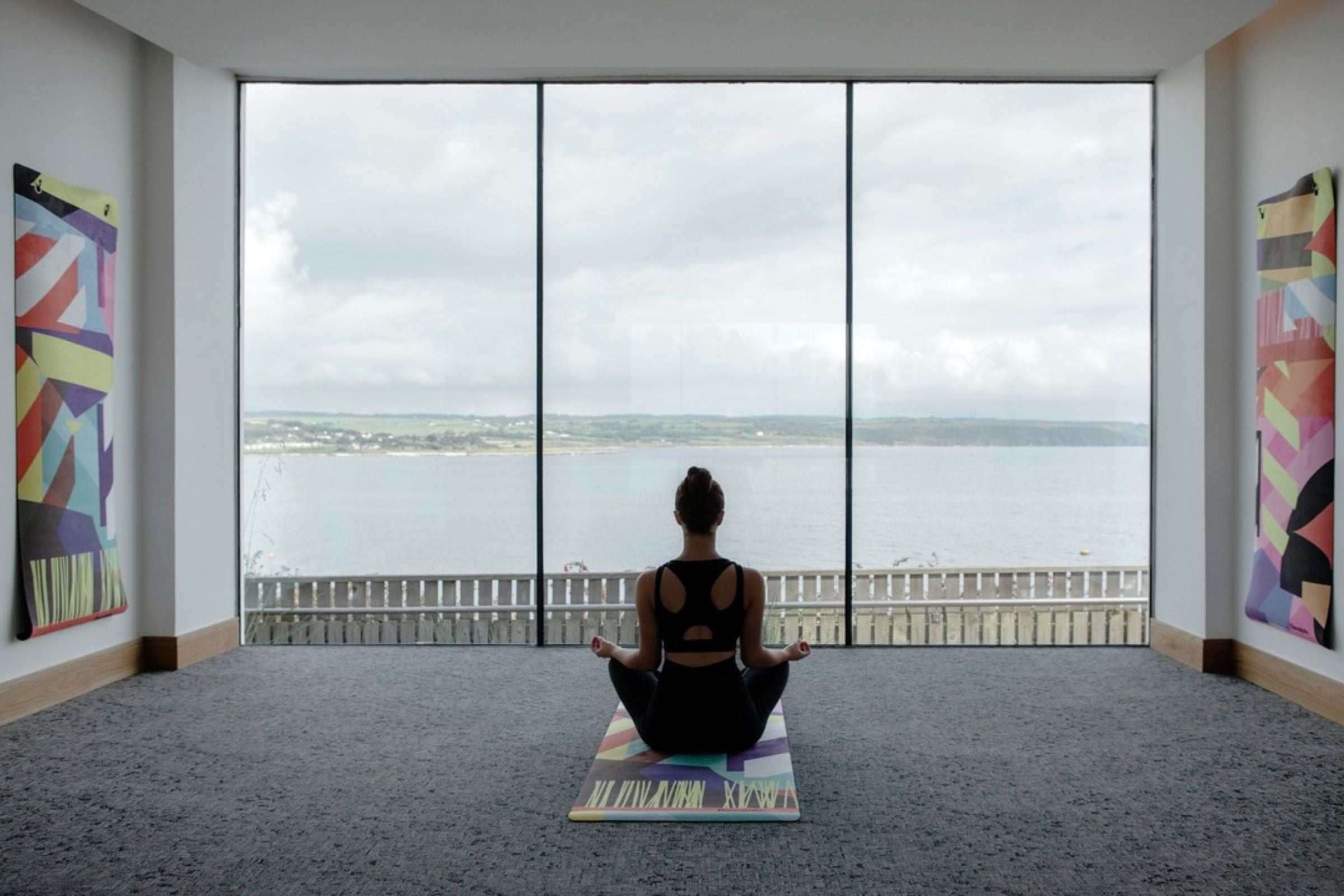 Some might wonder what the attraction to doing a workout in tropical-level heat is, but Dubliners have been embracing the hot yoga trend for years. Having originated out of Bikram yoga – a 90-minute technique from India comprised of 26 postures and two breathing exercises that requires your environs to hit a whopping 40 degrees celsius – it has become a popular mainstream workout.
Turning up the heat gives your muscles, heart and lungs an even better workout than they'd get at lower temperatures, stimulating blood flow, increasing flexibility, boosting muscle tone, reducing stress, burning calories and giving your skin a sauna-like experience. From Bikram to Vinyasa, here's 10 places in Dublin where you can practice hot yoga.
The Space Between
This studio's chic, stylish and soothing interiors are instantly calming and a core part of the studio's aim to ready yogis for their inner zen. Studio NOW, dedicated to hot yoga, is designed with anthracite-coated surfaces and black wooden floors to foster a cosy cocoon-like atmosphere and is heated by infra-red panels. In the 90-minute sessions you'll be guided through a series of vinyasa flow poses that co-ordinate breath and movement allowing for deeper twists, bends and stretches.
Dublin City Hot Yoga
This city centre studio overlooking the redbrick buildings of Fade Street is a favourite with city goers looking to get their sweat on. Specialising solely in hot yoga, it offers 60, 75 and 90-minute original hot yoga classes as well as the more gentle and slow-moving hot hatha flow, fi flow and a hot fusion class which promises to dial up the heat with a combination of 26 poses of the original hot yoga sequence combined with hip opening postures, some binds, and some fun basic arm balances. Be prepared to be challenged and to sweat.
Bikram Yoga
Bikram Yoga was the first hot yoga studio to open in Ireland back in 2003, teaching the traditional 90-minute class in 40-degree heat and 60 pc humidity. "I'd like to think we're the gold standard of hot yoga," says owner Anne Leonard who has welcomed everyone from ex-taoisigh to 12-year-old school girls into her Harold's Cross studio. The addition of an infrared sauna and a full-spectrum cryotherapy chamber, as well as a soon-to-open salt cave and aromatherapy steam room, make it a good all-rounder.
Yoga Hub
With five locations around Dublin, the Yoga Hub is a firm favourite for its down-to-earth atmosphere citing its classes as the 'friendliest' around town, and for its sheer volume of weekly classes (over 200). If you're looking to work up a sweat join one of their regular hour-long hot yoga sessions for a total work out. Teachers are exceptional so don't be afraid to connect with them to get the most out of your class. Besides the city centre location on Camden Street there are studios in Castleknock, Phisborough, Blackrock and Swords.
360 Hot Yoga
This Sandyford studio was the first in the city to use infrared technology to heat the room to a cosy 36 degrees. It also takes pride in its 'community' and variety of classes, which range from 90-minute Absolute Sequence classes focused on a 50 posture sequence to yin and vinyasa flow. The emphasis is on fun and interaction is encouraged so wallflowers beware. People come for all sorts of reasons: to complement sports training, as a way of keeping fit or to improve strength but the benefit everyone experiences is a sense of calmness once finished.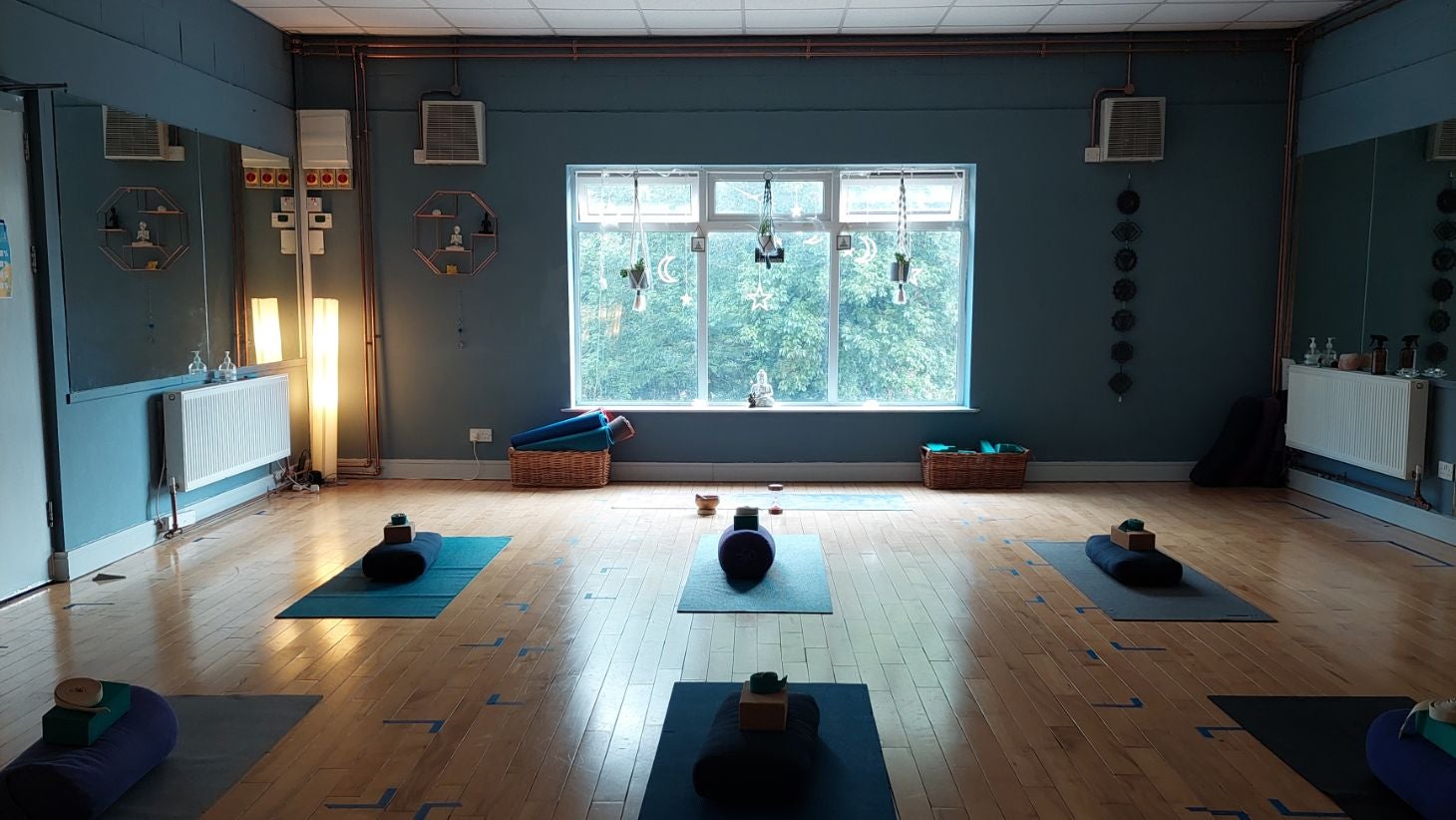 Hot Pod Yoga
Julie Burke was one of Hotpod's first teachers in London, but in 2017 she made the move home and established her own studio in Dublin. As the name suggests, classes take place in cocoon-like pods heated to approximately 37 degrees, with each pod comfortably accommodating up to 20 people. Each pod has its own lighting, music and aromatherapy system allowing you to switch off and melt into your practice which is rooted in vinyasa flow and suitable for all levels. Keep your eye on the website for new locations.
My Hot Yoga Dublin
Run by sisters Jane and Jo-Ann Nolan, this trio of studios reigns supreme in Malahide, where guests can choose from rise-to-shine morning classes, hot slow yoga, pregnancy yoga and chair yoga to more vigorous hot core flow and hot vinyasa. "Added heat ensures you're in the moment, thus relieving mental clutter in the offset," says Jane. The studio is one of the few in Ireland that uses a fresh air system to heat the room meaning no sweaty recycled air. "It's an escape of beautiful energy and hot yoga just ups the ante, giving you the benefits of becoming more supple, which in return allows the body to move more freely. Just don't forget to hydrate." 
The Yoga Lounge
Crank up the heat with a dose of hot rocket yoga at this North Dublin studio, which aims to get you there, well, faster. The three types of hot rocket classes are modified versions of the ashtanga practice: expect arm balances, inversions, backbends and deep stretches all at a dynamic pace. Other classes include hot yoga flow and hot core flow, Pilates, slow yoga flow and restorative yin – all intended to increase strength, fitness and endurance while restoring some calm.
Yogalab
What this studio lacks in size it makes up for in atmosphere. Opened in 2019, the one-room Yogalab studio delivers on many levels: over 60 plants ensures you're connected to nature, lots of good heaters for optimum temperatures, big windows for natural light, private car parking, fully cubed changing rooms with plenty of showers and a great mix of teaching methods from a variety of international instructors. "I like to mix things up, hence the name" says owner Magda Bowe, whose power hot yoga class is a studio favourite. "Burn the crazy out first and wring every last drop of sweat from your body, then find some zen with a cooler, calmer session."
Barefoot Yoga
Top of their game teachers and sheer breadth of classes make this one of the best yoga studios in the capital. The one-hour hot yoga classes are intense but if you can stand the heat, you're encouraged to stay until the end (and drink plenty of water). They promise you'll be back for more and with regular practice, to lose weight, increase flexibility, relieve stress and improve breathing and concentration, plus you'll leave with a healthy glow. More serious yogis might like to enrol in the teacher training courses.
Discover more wellness experiences
Looking for more ways to improve your mind and body health? Check out the different wellness experiences across the city.
---