Guides
The ultimate event guide for winter in Dublin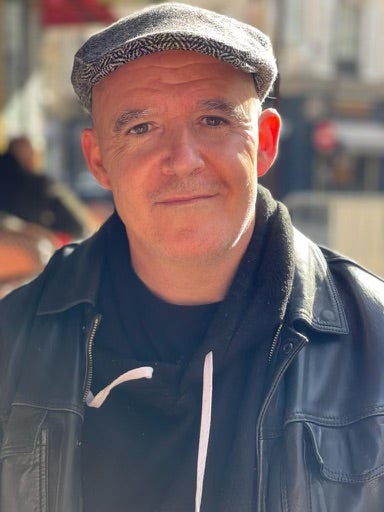 Conor Pope
Conor Pope is a travel writer, author and broadcaster. He is the Consumer Affairs Correspondent with The Irish Times and a frequent contributor to radio and television programmes in Ireland and overseas.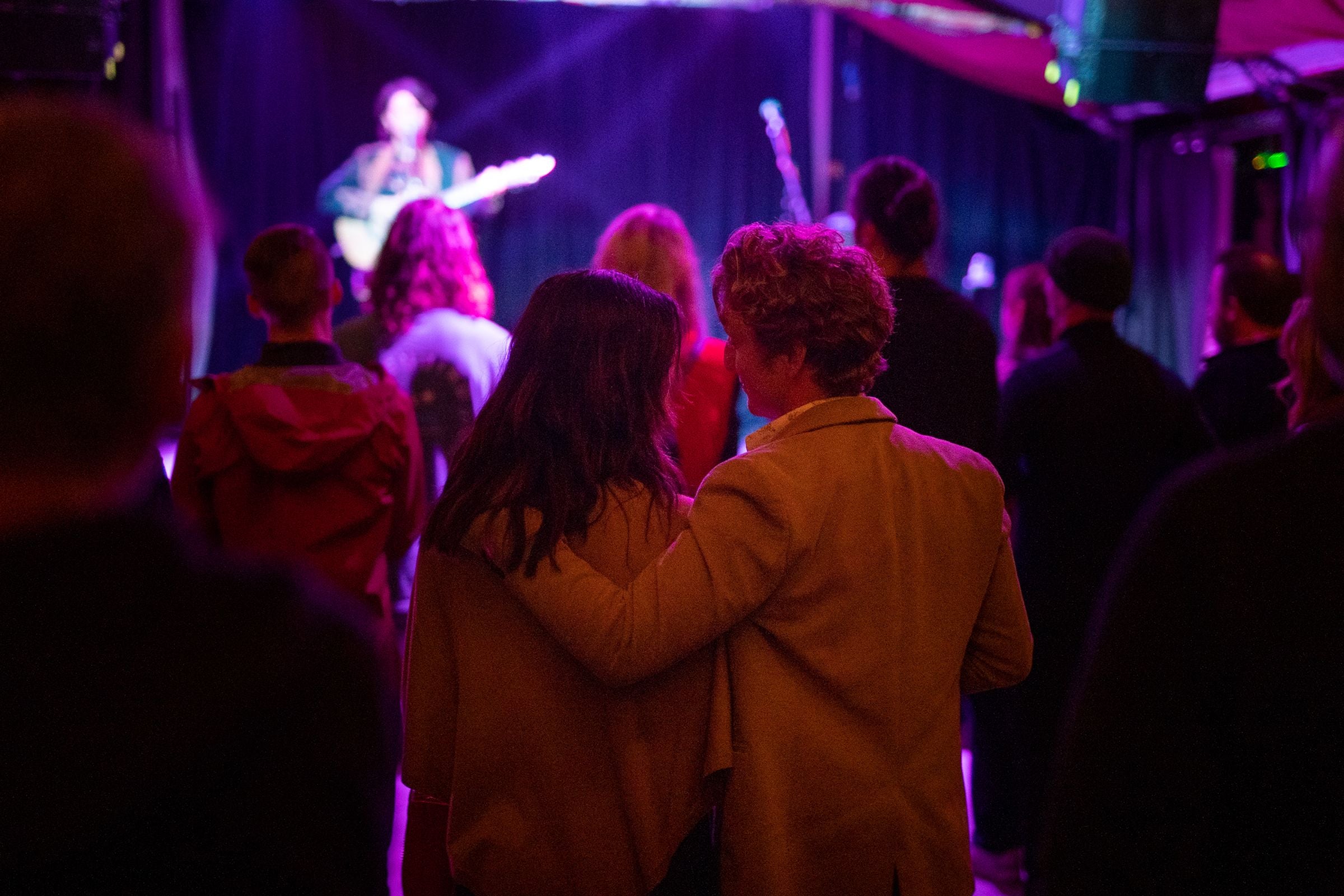 There's something on virtually every night throughout winter in Dublin.
Winter is when Dublin really comes alive. And if you are looking to shake off the traditional gloom associated with the darkest months in the north-west of Europe, it is a city where you are sure to find something or someone to entertain you whether you're travelling as part of a family, a couple, a group of friends or solo. There are sky walks and wellness talks, walking tours and conversations with strangers at literary festivals and all manner of intimate gigs in cosy settings as well as laugh out loud comedy shows and stellar performances of global superstars in some of the best concert venues in the world.
Looking for something to keep you delighted and distracted during winter in Dublin? Conor Pope has some suggestions to get you going.
---
November
Cool for Cats 
It's swing time at the Irish Museum of Modern Art, as the popular Music in the Courtyard series hosts one of Ireland's best-known performing bands, The Swing Cats. From big band numbers to classic swing hits, the Swing Cats know how to make the dancefloor – or in this case the courtyard – bounce.   
Best for: adults 
November 6 
Book a date with your favourite writers   
In early November the city plays host to the Dublin Book Festival, a six-day celebration of the written word with those who write them best. Highlights include an interview by Second Captains with Olympic gold medallist Kellie Harrington, whose new autobiography, written with the help of Booker Prize-winning author Roddy Doyle, chronicles her incredible journey. Riverdance creator Bill Whelan will also be on hand to talk about feet – dancing feet in particular – and his life before an elaborate Irish jig turned his life on its head. There will be guided tours of literary Dublin, photographic and historical exhibition as well as conversations with authors including Louise O'Neill and Sophie White. 
Best for: adults and families with children of all ages with a hub in Dublin Castle.  
Dublin Castle November 8-13th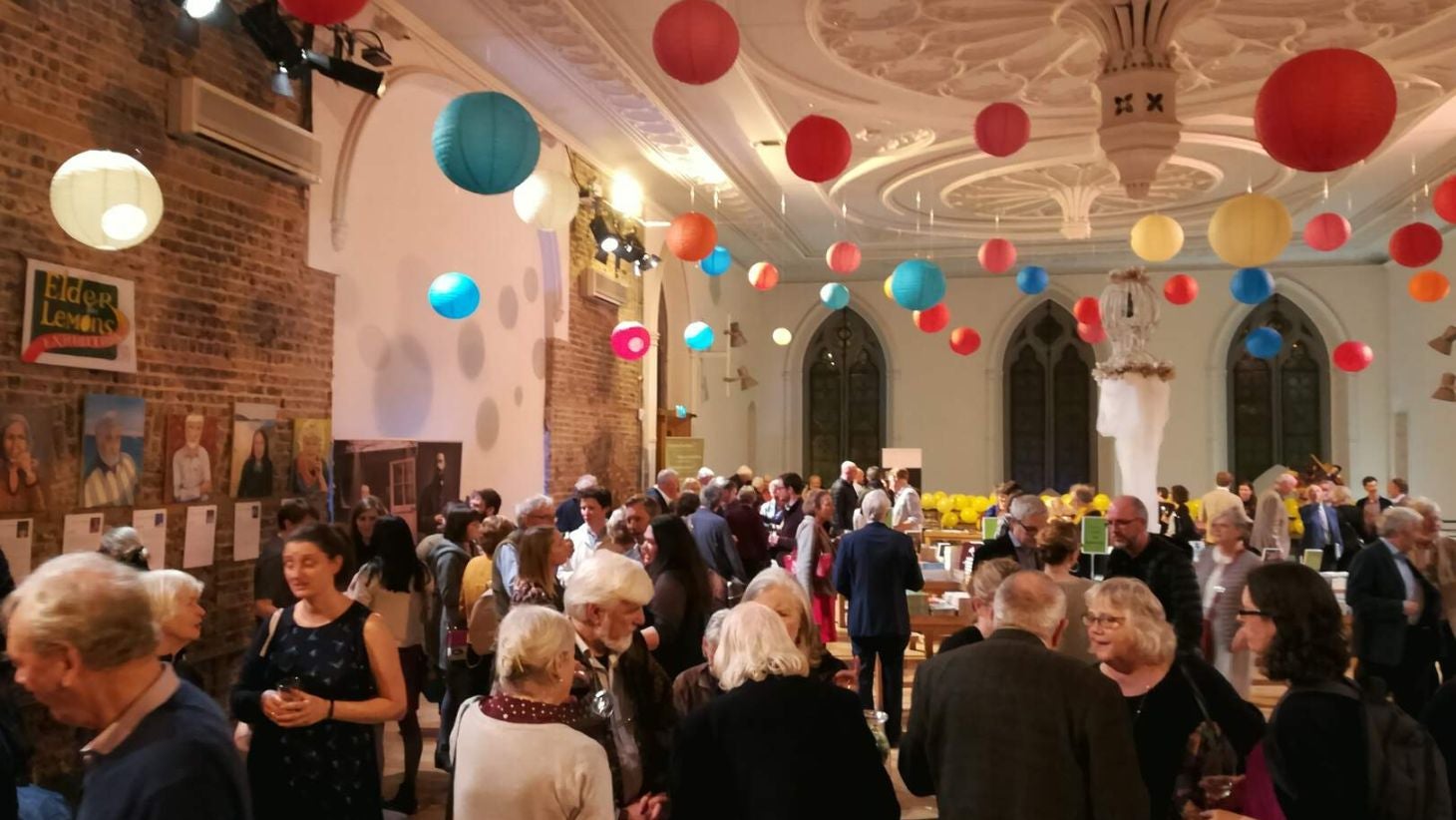 History on high in Croker 
Croke Park will light up the winter darkness to mark the 10th birthday of the stadium's stunning Skyline tours. Friday evenings will see experts on Dublin in the rare auld times offer guided tours covering everything from tenements and emigration to Viking warriors, musical heroes and the bloodiest of Sundays on the sacred turf below. There's also a tour focusing on the city's landmarks.  
Best for: adults and older children  
Croke Park on Fridays through the winter months. Booking essential and ticket prices range from €12.60 to €21 per person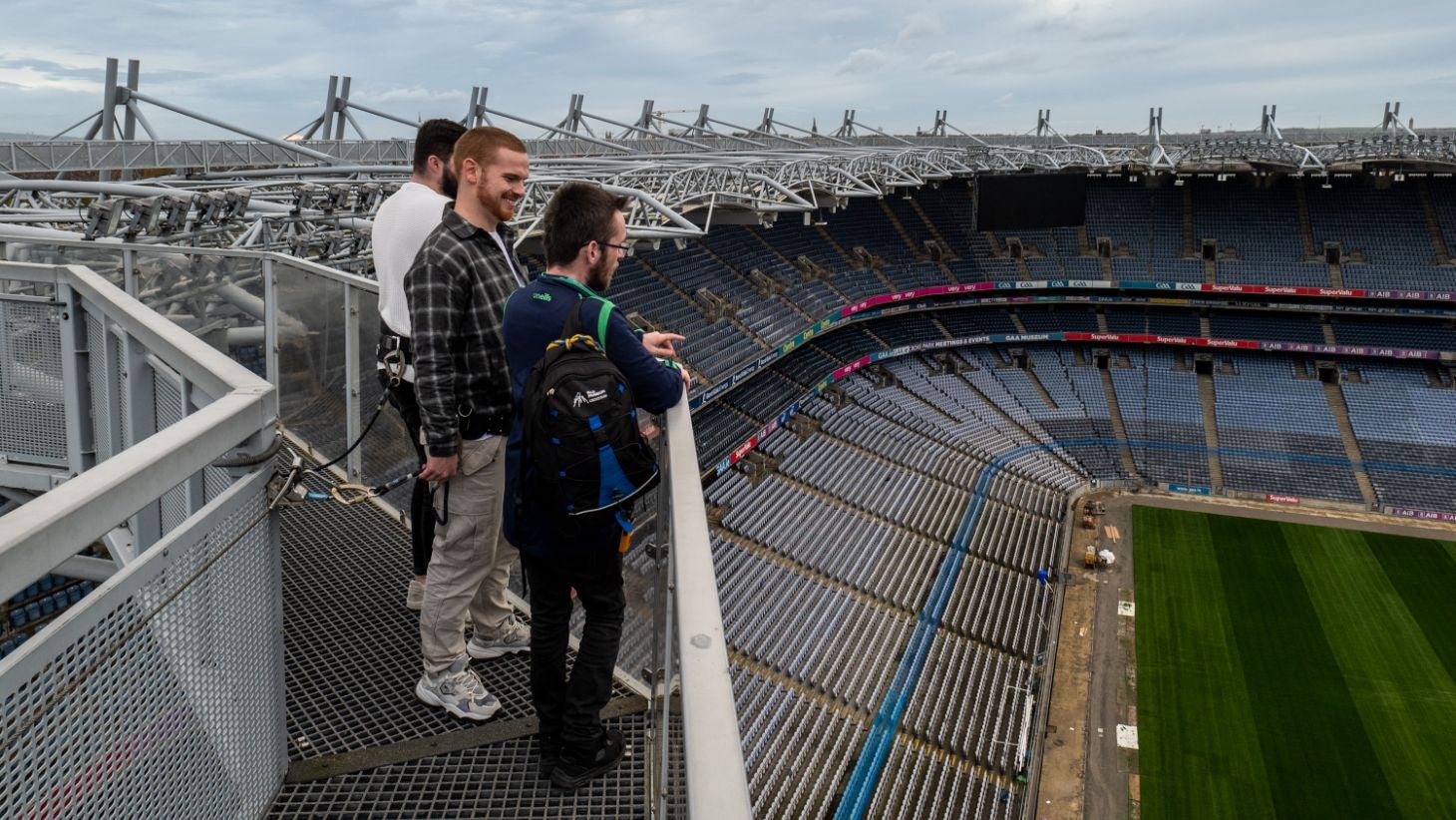 The big gigs times three 
When it comes to indoor concerts in Ireland it doesn't get much bigger than the 3Arena, the 13,000-seater venue whose listings read like a who's who of the biggest stars in the world. November alone will feature music legend Bob Dylan, Biffy Clyro, Kendrick Lamar, Rod Stewart, Icelandic post-rock stars Sigur Rós and a whole lot more with the big names set to keep on coming all through the winter.   
Best for: adults 
3 Arena – prices and availability vary.
See the stars before they shine brightest 
It's dark and it's sweaty and the atmosphere at one of the most famous venues in the city can be electric. Whelans has played host to some of the biggest acts in the world – usually before they made it big. Arctic Monkeys, Jeff Buckley, Ed Sheeran, Damian Rice, Arcade Fire and Nick Cave have all played in the pretty intimate Wexford St venue. Joining that list in November will be Wallis Bird and Anna Mieke, one of the biggest names in Ireland's alt folk scene. 
Best for: the coolest of adults 
All through the winter.
Pop Up's Tops 
Who doesn't love a pop-up event? There will be all manner of such happenings taking place in November across the city. On one November weekend, for instance, there are a handful of gigs worth putting in the diary. Thinner Lizzy – yes, they ARE a Thin Lizzy tribute band – will play in Wolfe Tone Square on Friday November 4 from 5pm. On November 5, the Legend of Luke Kelly will sing about Dublin in the Rare 'Aul Times in St Patrick's Park, just beside St Patrick's Cathedral. And on Sunday, November 6, the Joshua Tree will try to find what they're looking for in Meeting House Square in Temple Bar. The well-known U2 tribute band will be accompanied by the giant Macnas Heads of the four stars that were part of the band's Zooropa tour in 1993. 
Best for: adults 
All through the winter.
---
December
From Panti to the Weir  
Ireland's national theatre, the Abbey, is staging a season of exciting new work and well-loved classics. Tara Flynn and Panti Bliss go back-to-back with Haunted and If These Wigs Could Talk, a double bill of brand-new shows that run until December 3. Conor McPherson's Olivier Award-winning The Weir runs from the end of November right through until January 14, while on December 11 comedians Colm O'Regan and Sharon Mannion host the Dublin Story Slam, an open mic night featuring eight Dubliners telling stories and looking to be crowned Grand Slam Champion.   
Best for: adults 
Shows run through the winter, ticket prices vary.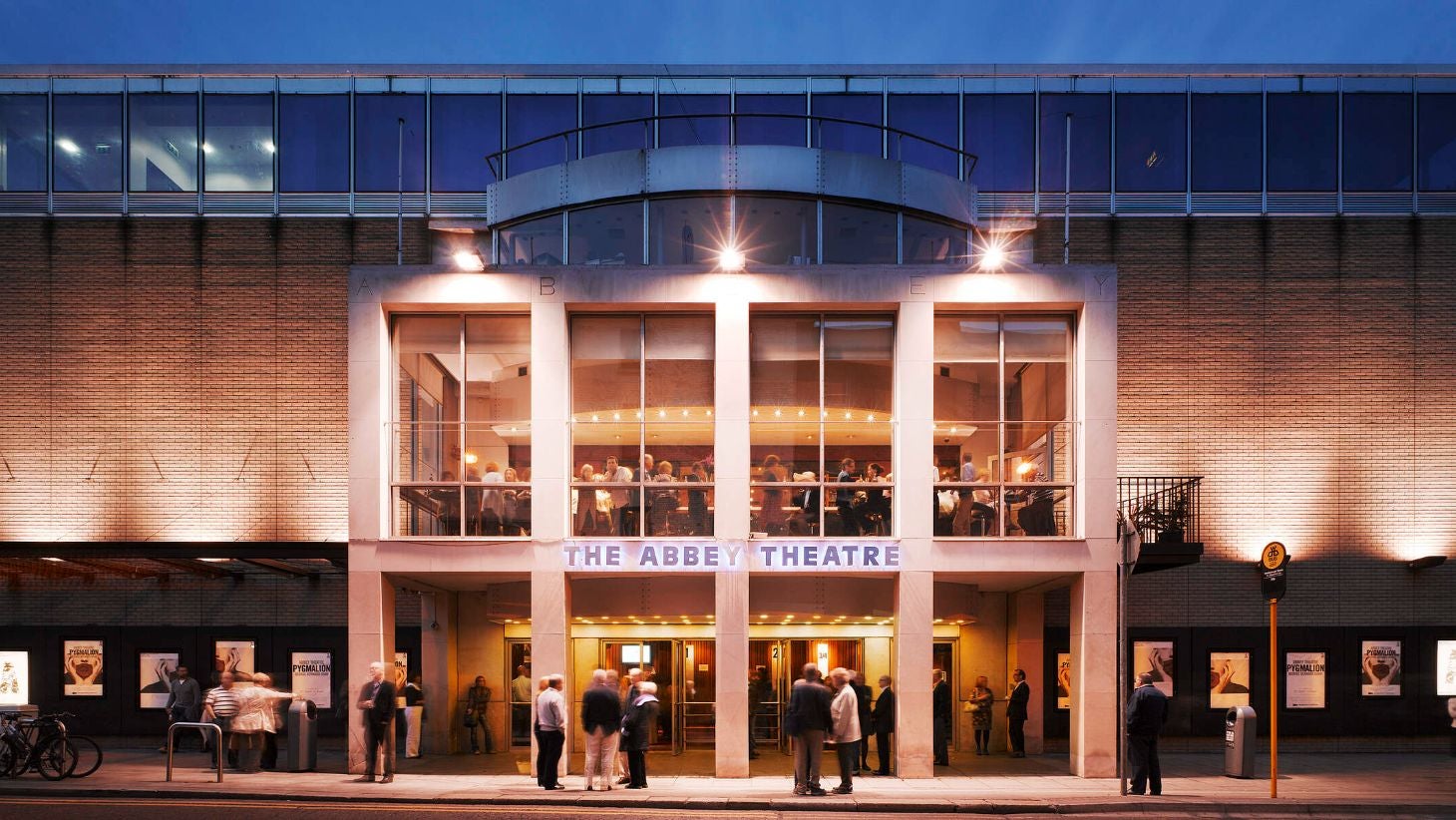 Oh no it's not 
Oh yes, it is. It wouldn't be Dublin in December without a visit to the Panto, and for as long as anyone can remember the very best of them have been put on at the Gaiety Theatre on South King Street. From the very end of November through to the start of January, it will be time to forget about your worries and your strife and to concentrate on the bare necessities of life, one of which is surely a visit to see the Jungle Book.  
Best for: families  
From November 27 to January 8 
Tickets from €21
Not forgetting auld acquaintances  
All won't be quiet on New Year's Day – at least not in parts of Dublin. As 2022 comes to an end and a new year dawns, the city will come alive with the annual New Year's Festival. There'll be music and dancing and – as the clock strikes 12 – heartfelt hugs from random strangers. Sure where else would you be? 
Best for: adults 
---
January
Anyone got a spare tenor? 
Winter is a busy time for the National Concert Hall. The hills are alive in early January as it hosts The Sound of Music, performed by the festival orchestra, chorus and dancers. On January 7 the Irish Tenors mark their 25th anniversary with a special gala performance, while on different dates across the month the National Symphony Orchestra showcases the music of some of the world's greatest composers, from Mozart to Mahler.  
Best for: adults 
Shows run through the winter, Ticket prices vary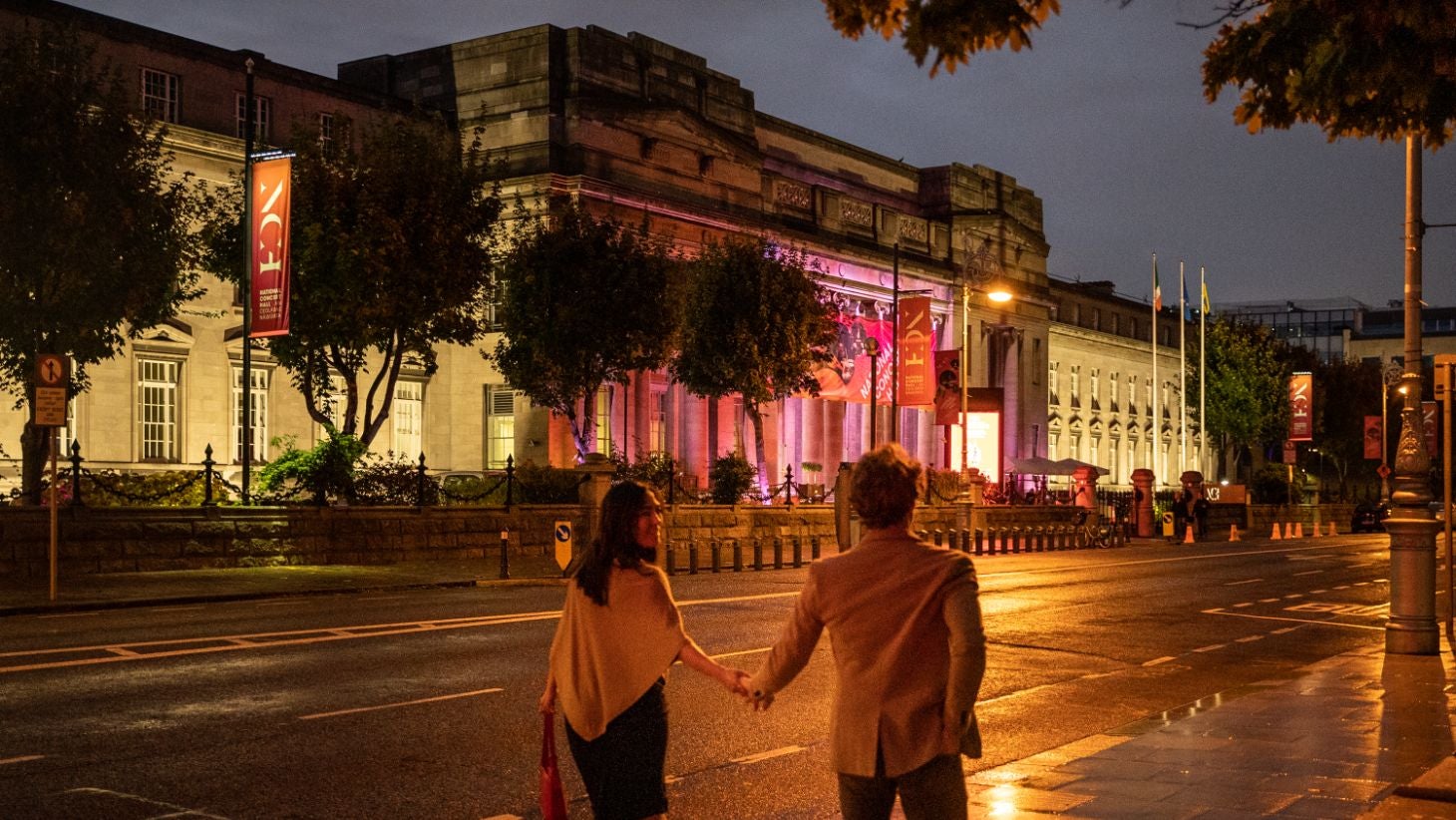 No dirty talk                                 
Well you might expect a bit of it as the Dirt Birds comedy duo bring their show to the 3Olympia for five nights from January 10. There's plenty of laughs to be had at this Victorian theatre throughout the month, too: award-winner John Mulaney performs for two night from January 18 and the hilarious Deirdre O'Kane on the 21st. The 28th sees British TV star Jon Richardson brings his brand of laconic, observational comedy to the stage; the next night it's the turn of Uncle Roger creator Nigel Ng.  
Best for: adults 
Shows run through the winter, Ticket prices vary 
Between the jigs and the reels 
What better way to blow of the cobwebs of the Christmas celebrations than with a proper session and where better to go for that session than TradFest in Temple Bar. From January 25, Irish music legends including Sean Keane, Dervish, Eimear Quinn and Kíla will be performing at venues throughout the city at all times of the day and night. 
Best for: Irish music lovers of all ages. 
Ticket prices vary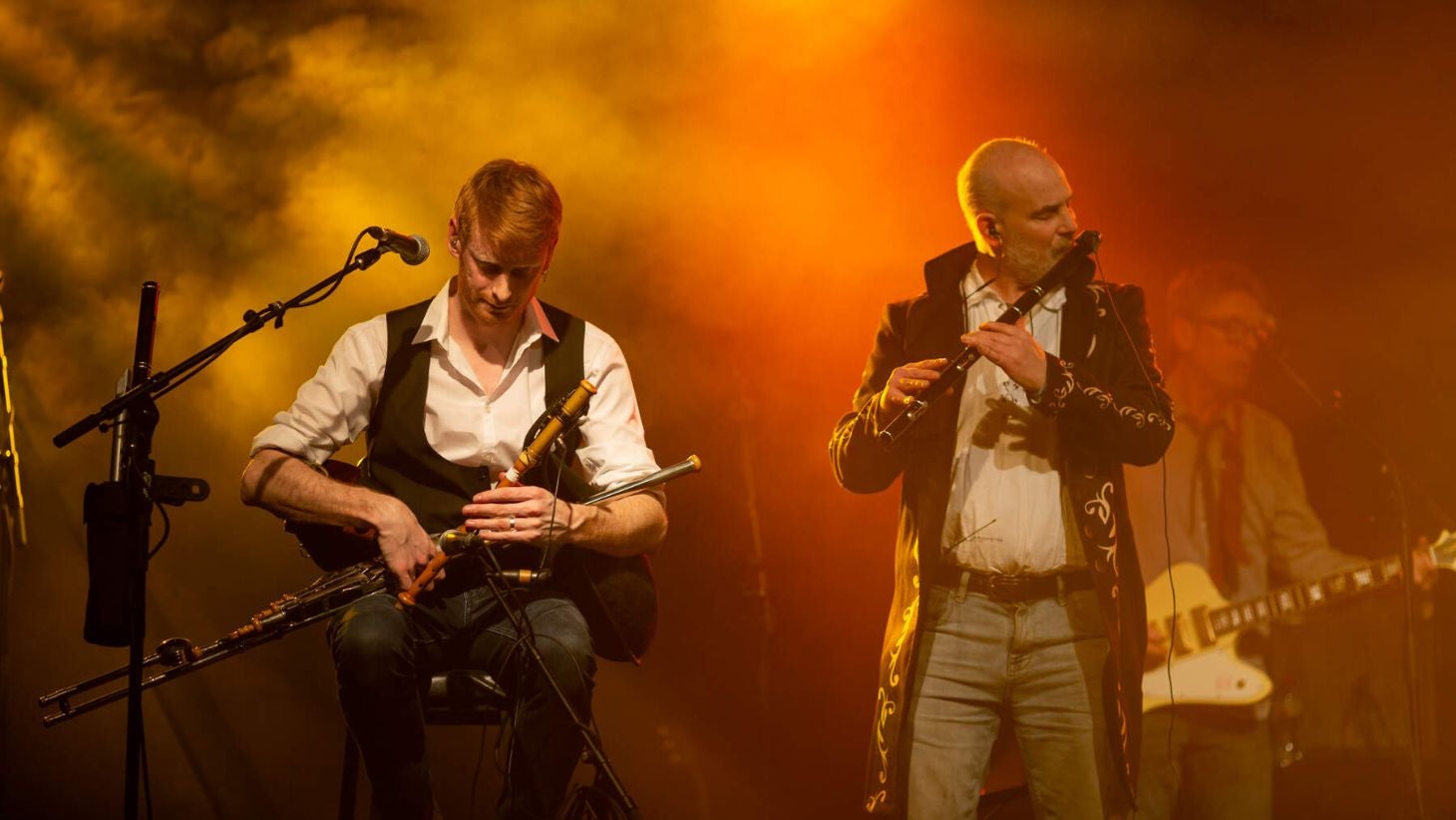 ---
More winter in Dublin
Looking for winter ideas in Dublin? Check out our page dedicated to all that is going on throughout winter in Dublin.