Guides
Dublin's statues and monuments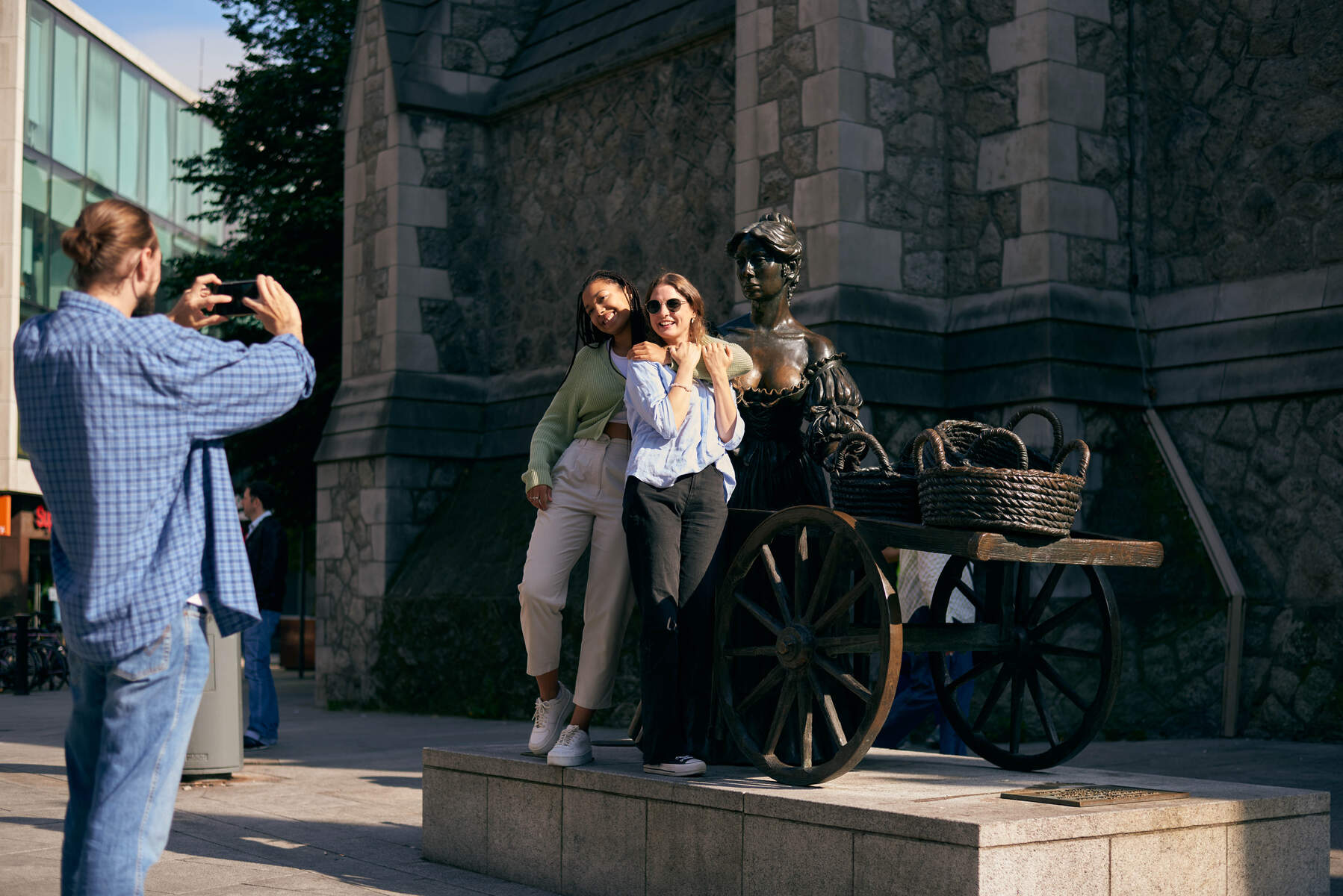 Look up as you walk around Dublin and you'll find the eyes of some of the city's most notable citizens gazing upon you.
Forever preserved in bronze and stone, the capital's history is laid bare through statues and monuments commemorating turbulent political events, literary characters and cultural icons.
North of the Liffey, you'll find a cast of James Joyce just steps away from a memorial honouring union leader Jim Larkin, and another depicting Daniel O'Connell on his namesake street. These three statues sit under the watchful eye of the Spire of Dublin, a 120m tall stainless steel monument erected in 2003. Walk east along the river, and you'll encounter the Famine Memorial, a striking cluster of statues commemorating the Great Famine. And if you head south to visit one of Dublin's many green spaces, you'll be greeted by the likes of Oscar Wilde at Merrion Square and fellow poet Patrick Kavanagh across from Wilton Square on the Grand Canal. Each a work of art in their own right, these statues and monuments reveal – and preserve – a unique bit of Dublin.
Skip the list